Primasurge Testosterone Booster w/PrimaVie®
Regular price

Sale price

$34.99

Unit price

per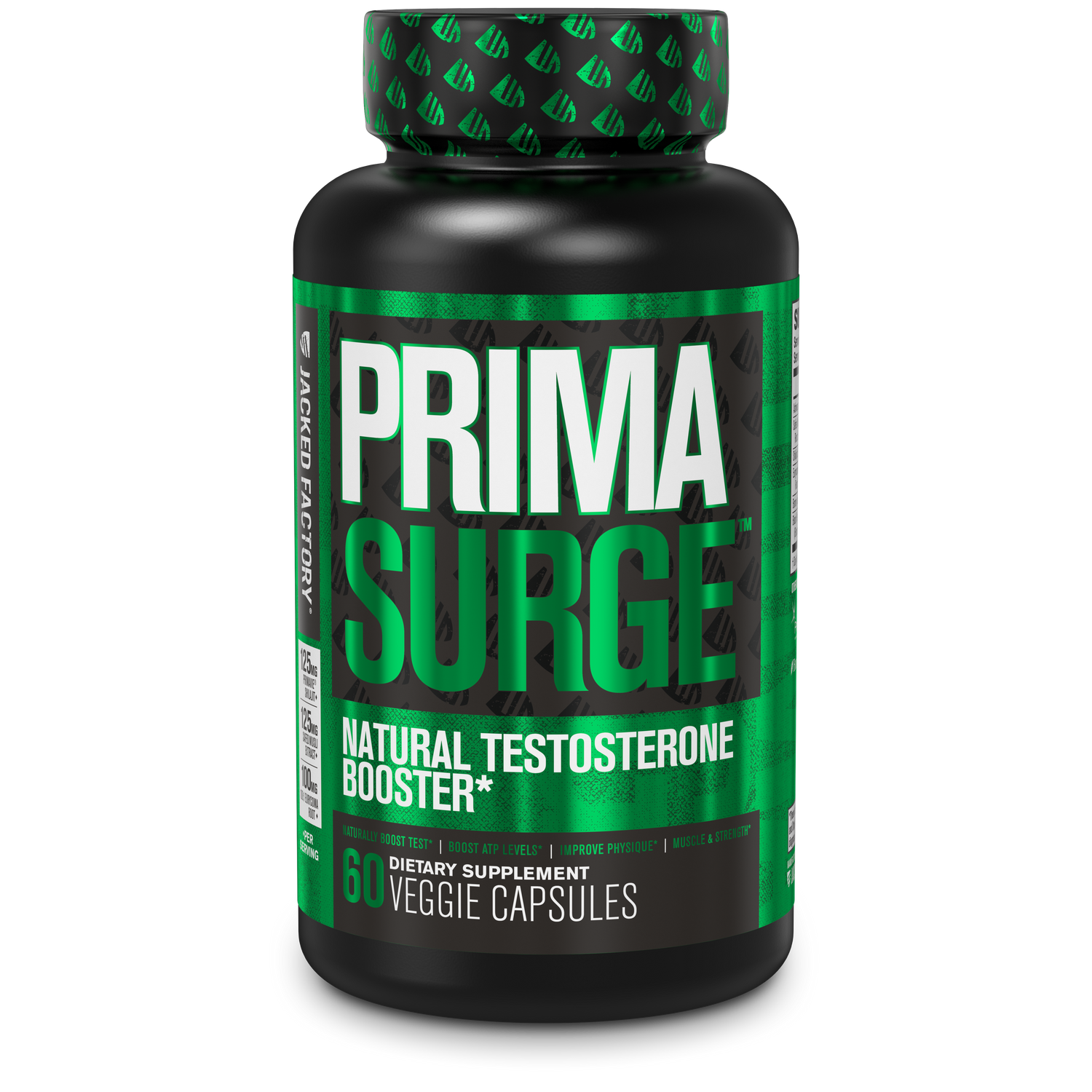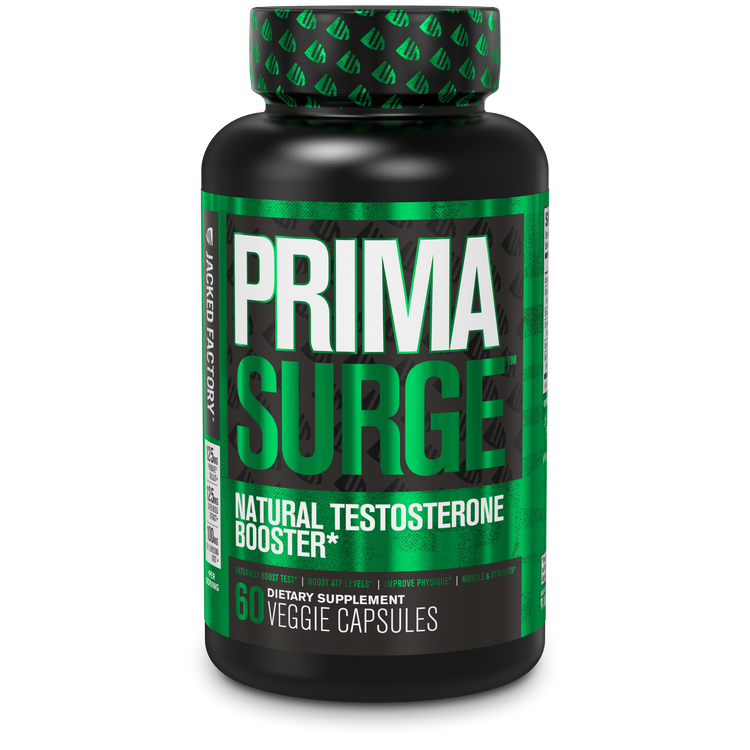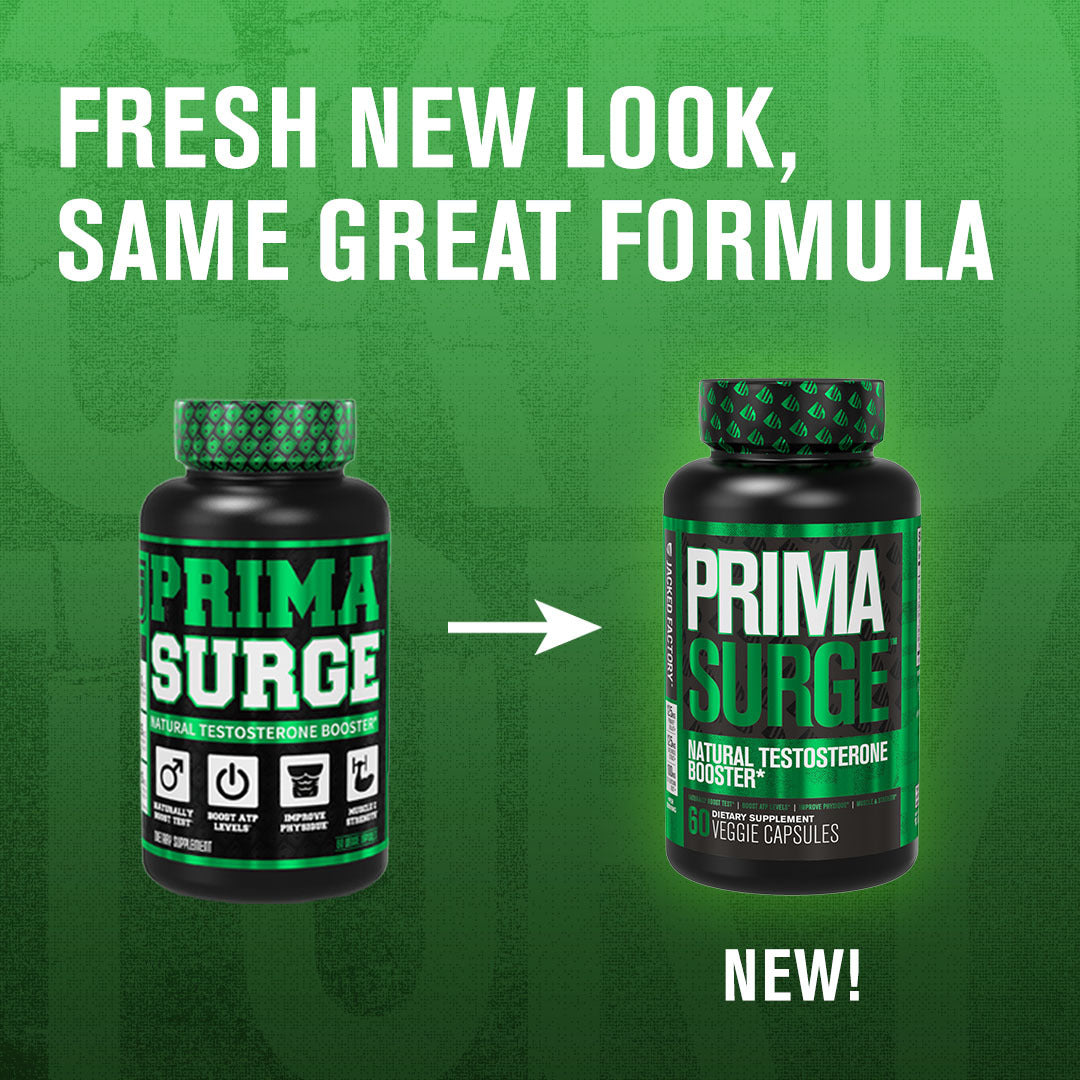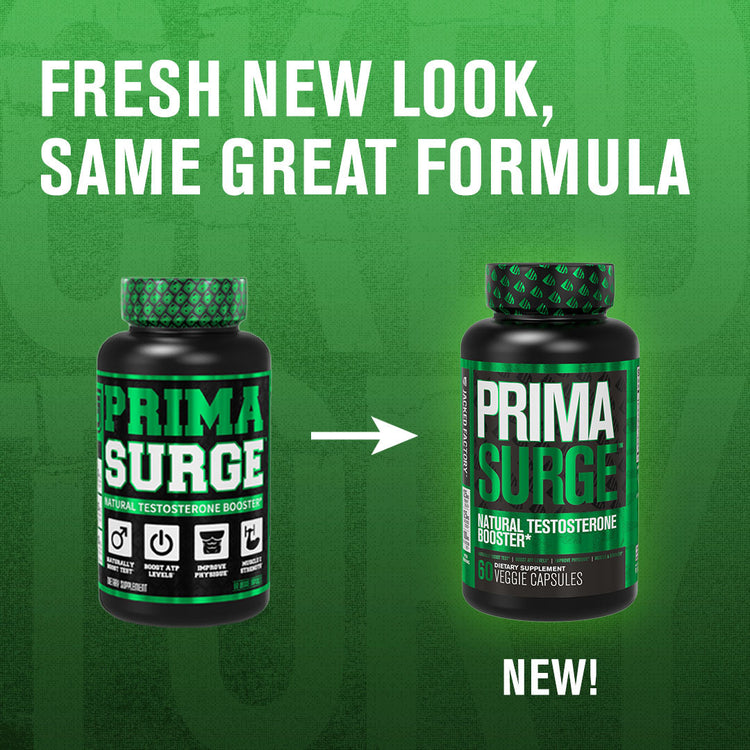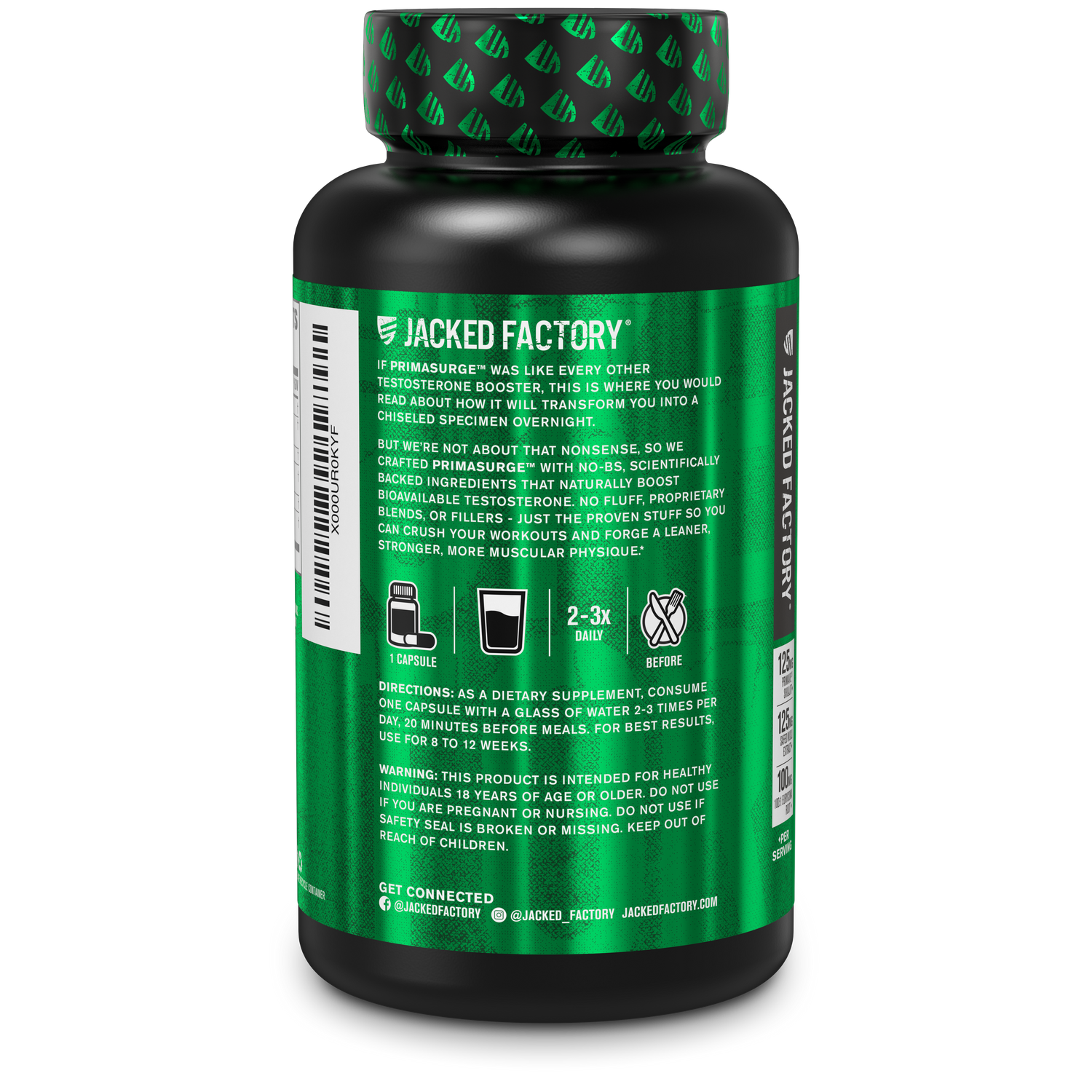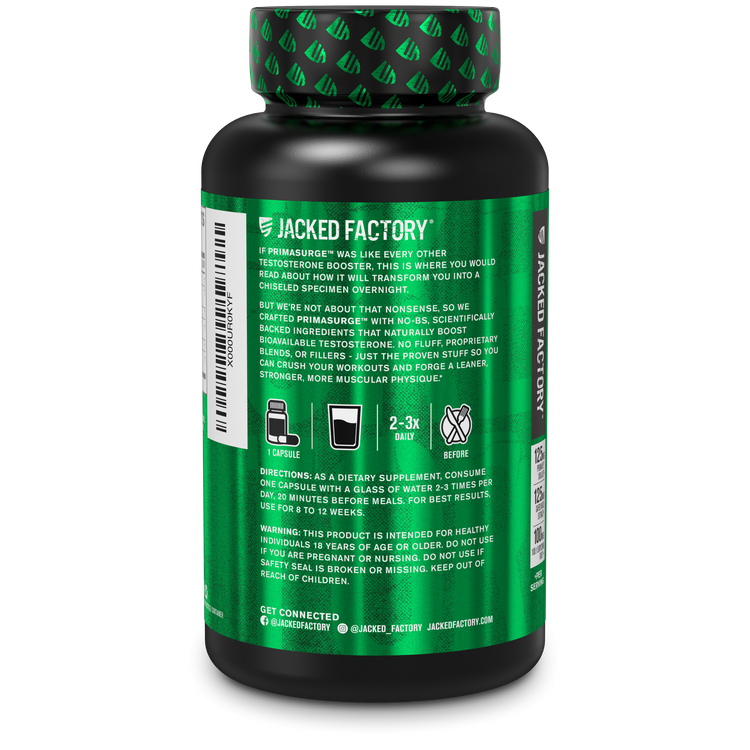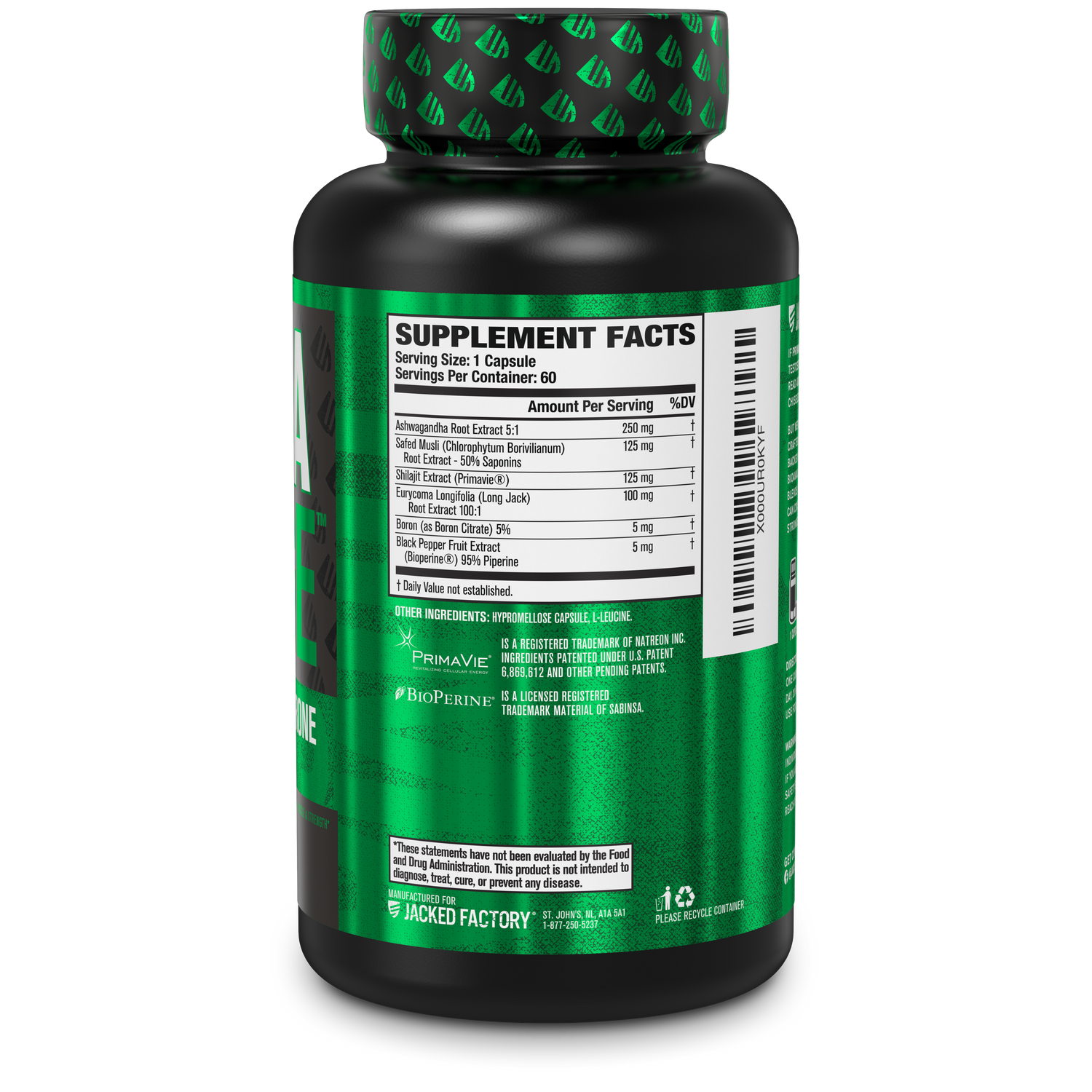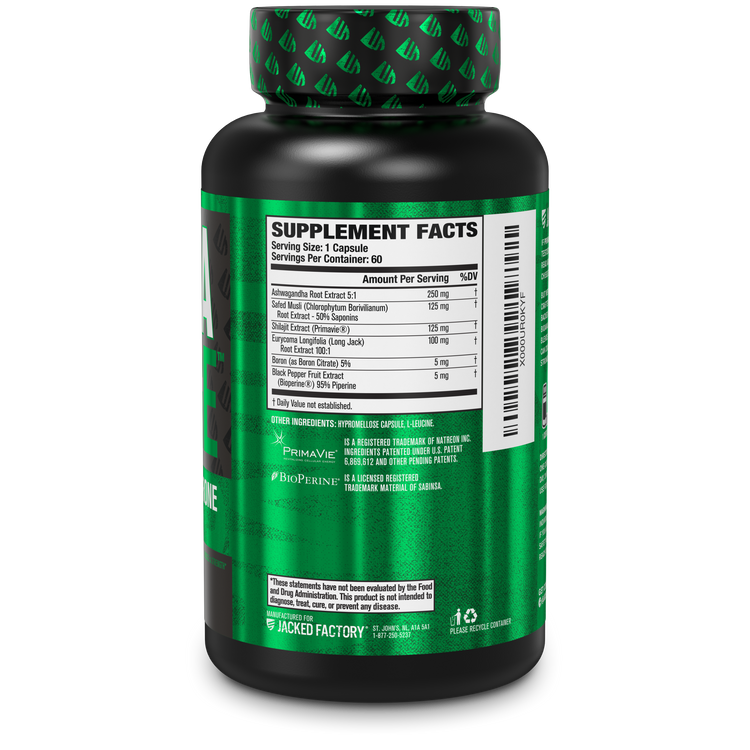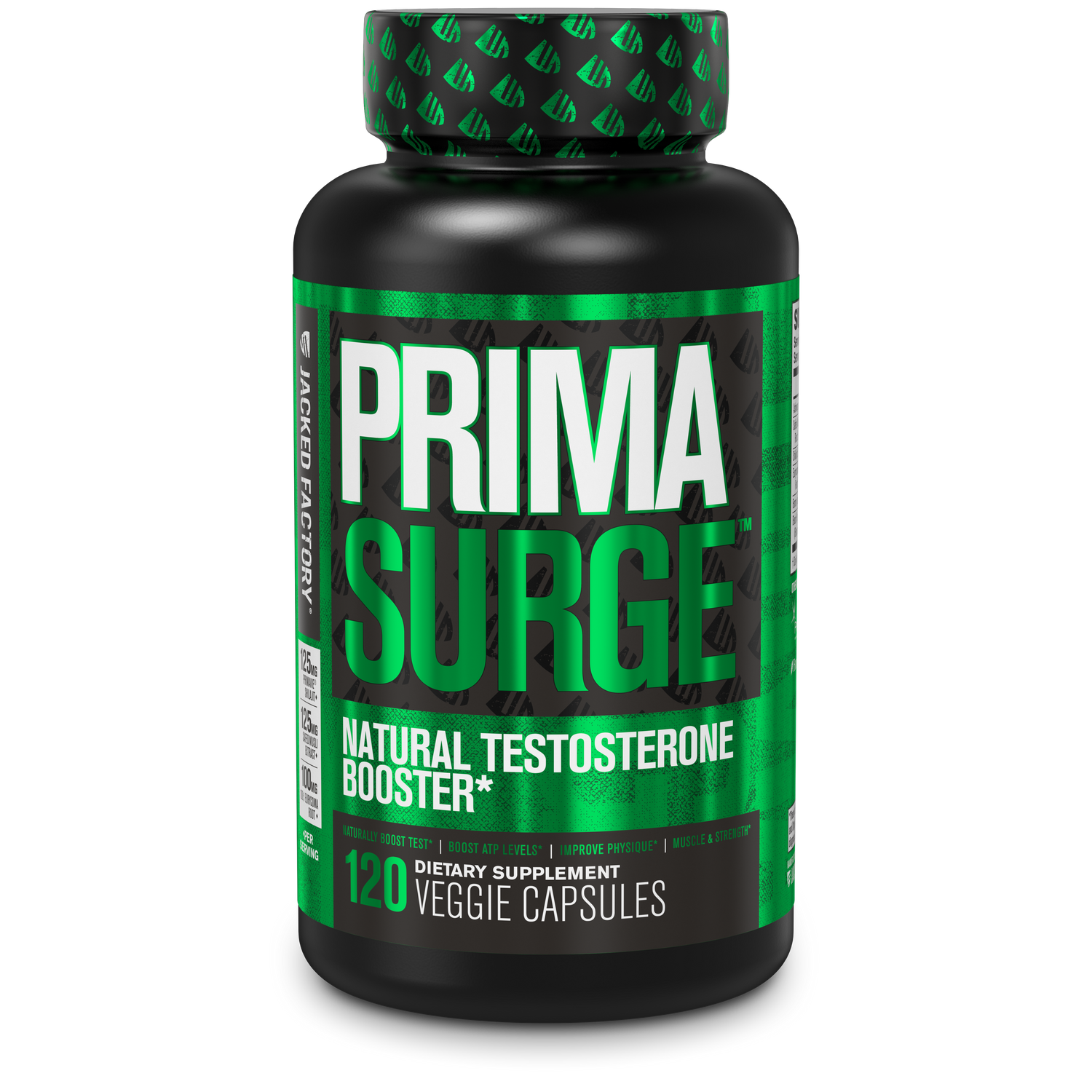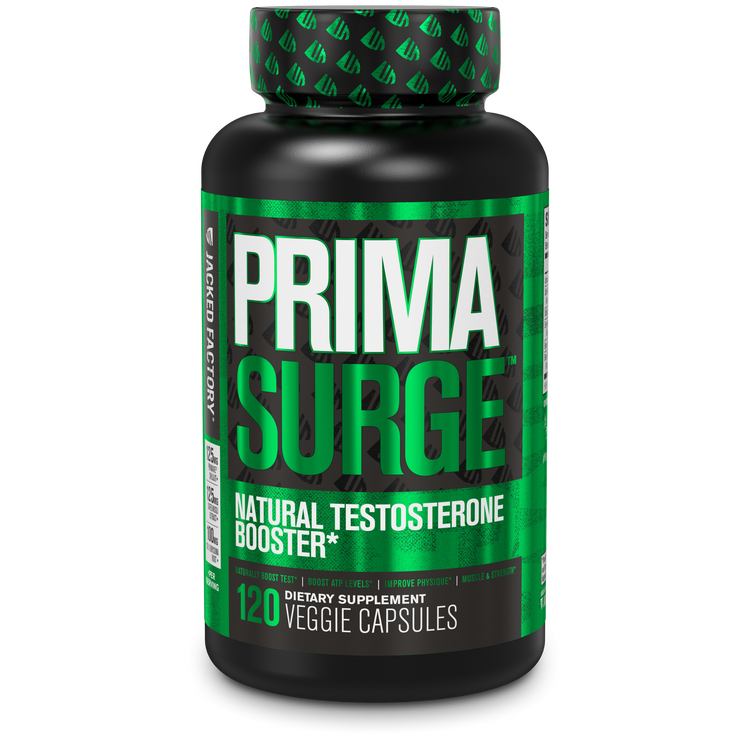 Primasurge Testosterone Booster w/PrimaVie®
Regular price

Sale price

$34.99

Unit price

per
Primasurge is a scientifically-formulated, non-proprietary blend, all-natural testosterone booster supplement for men. Featuring the world's most effective research-supported ingredients.
Primasurge helps support maximum muscle growth, fat loss, and strength. Perform better and recover faster from your workouts. Primasurge is the world's first complete test boosting muscle builder.
Seize each day with improved energy levels and enhanced vitality. Feel a stronger sex drive, and a greater drive to conquer your workouts .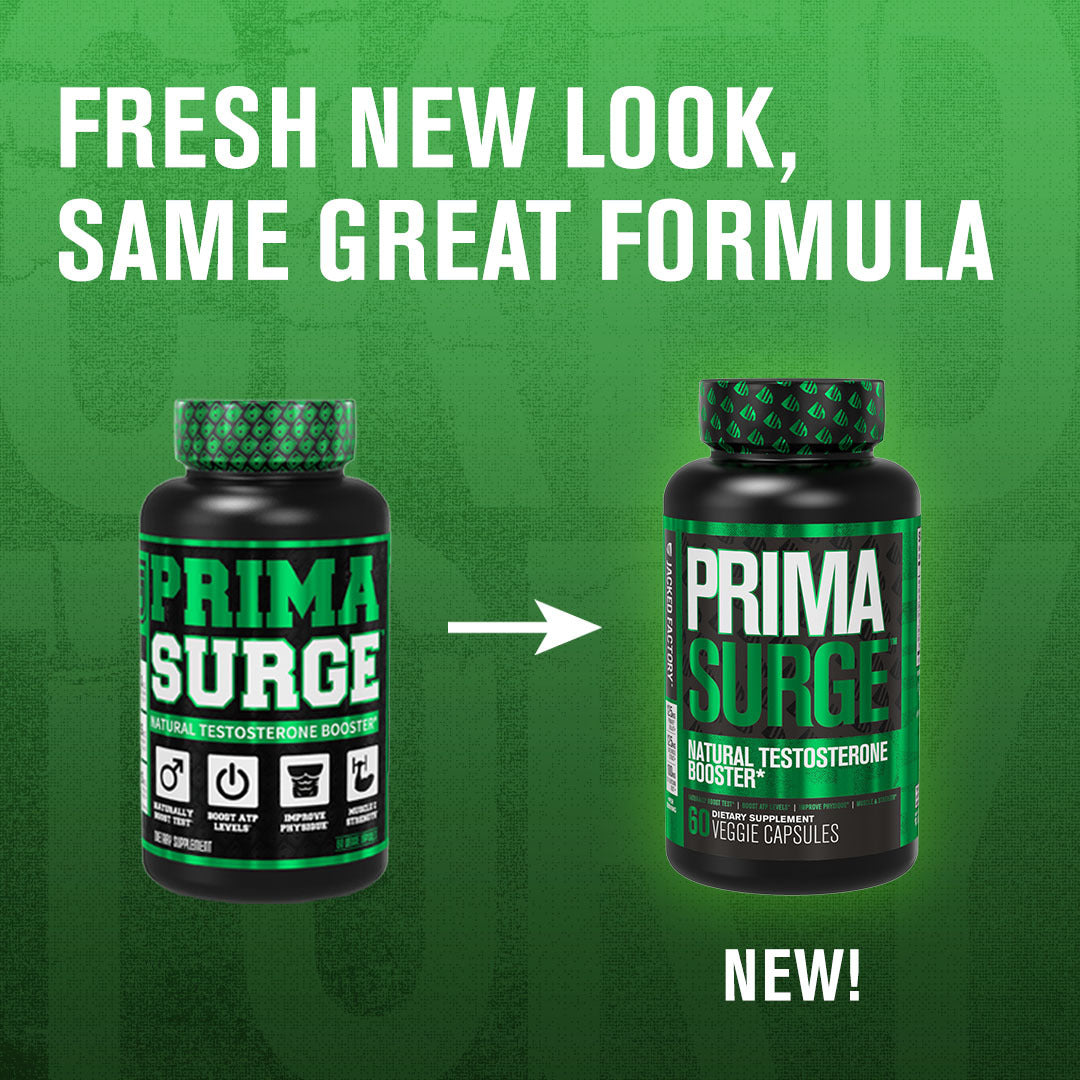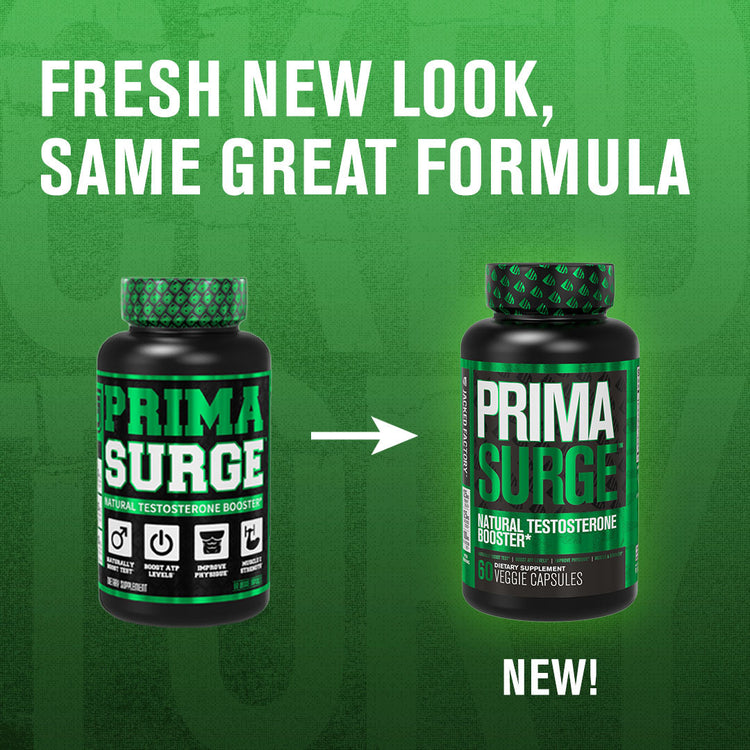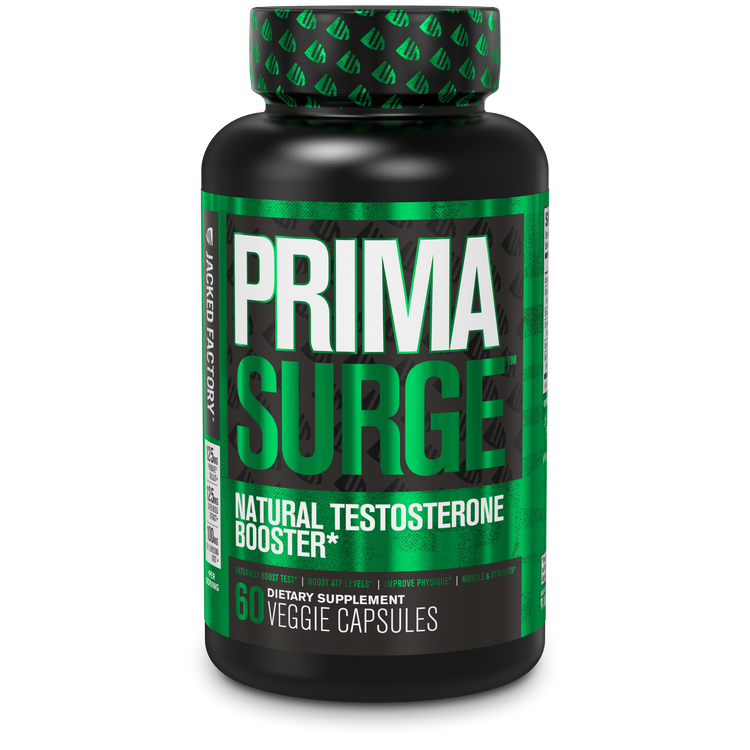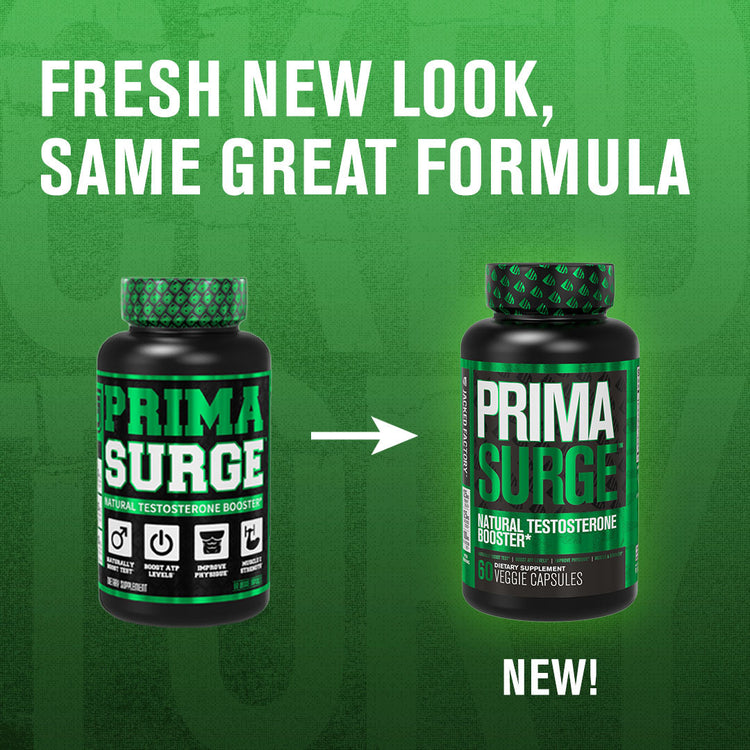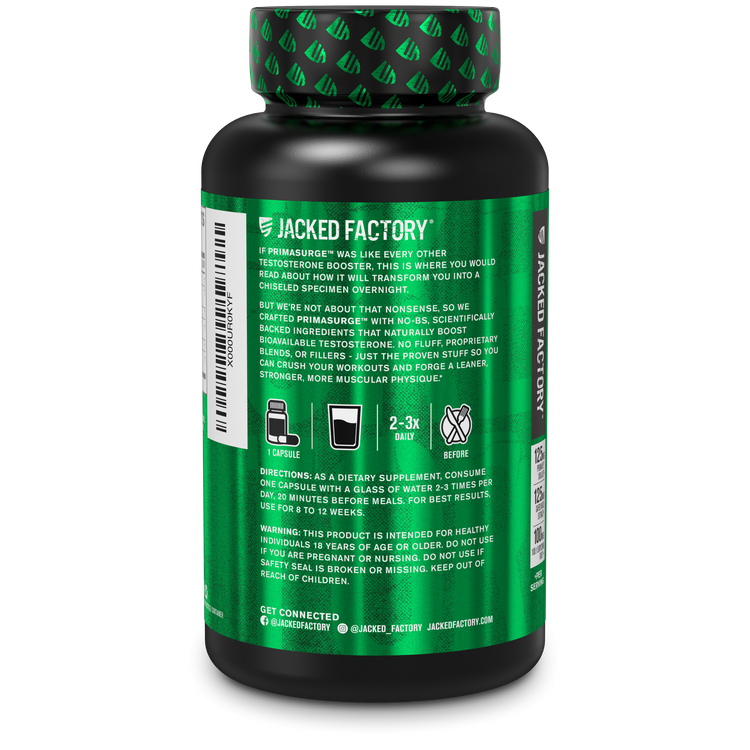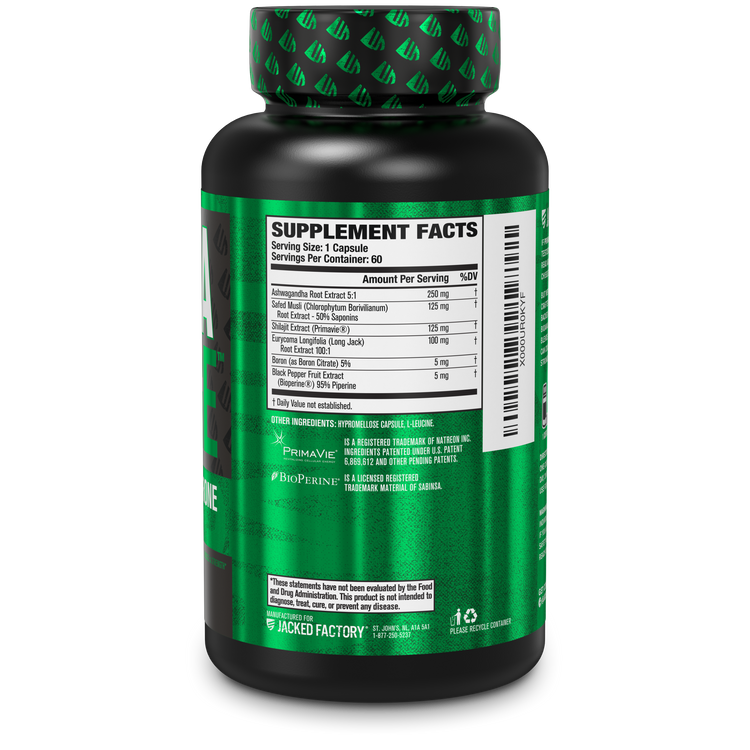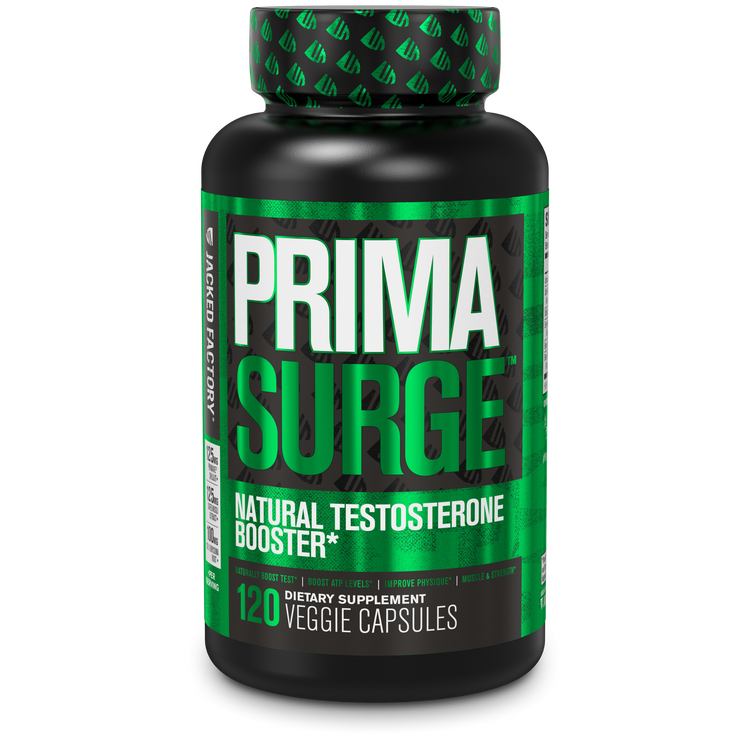 Key Benefits
Ingredients
Supplement Facts
Boost Testosterone

Boost Muscle Growth & Strength

Boost Libido, Energy & Vitality

Improve Body Composition

Manufactured in the USA in a cGMP certified facility

100% Hassle-Free Money-Back Guarantee 
Primavie® Shilajit
Per Serving: 125 mg
This powerful natural compound helps support total and free testosterone, while also helping to boost ATP, and protein synthesis. The result? Muscle growth, fat loss, strength, and overall health benefits.
Eurycoma Longifolia
Per Serving: 100 mg
Eurycoma helps support natural testosterone levels. It also has natural anti-estrogen properties.
Ashwagandha
Per Serving: 250 mg
Ashwagandha is a powerful ingredient for supporting healthy testosterone levels, improving energy, boosting mood, and improving physical performance.
Safed Musli
Per Serving: 125 mg
An all-natural ingredient that is a powerful adaptogen. It helps support healthy testosterone levels and also promotes overall health.
Boron Citrate
Per Serving: 5 mg
Boron is a key mineral that has been suggested in human research studies to play a role in supporting free testosterone while decreasing estradiol.
BioPerine
Per Serving: 5 mg
A patented black pepper fruit extract that enhances the efficacy and absorption of the other ingredients.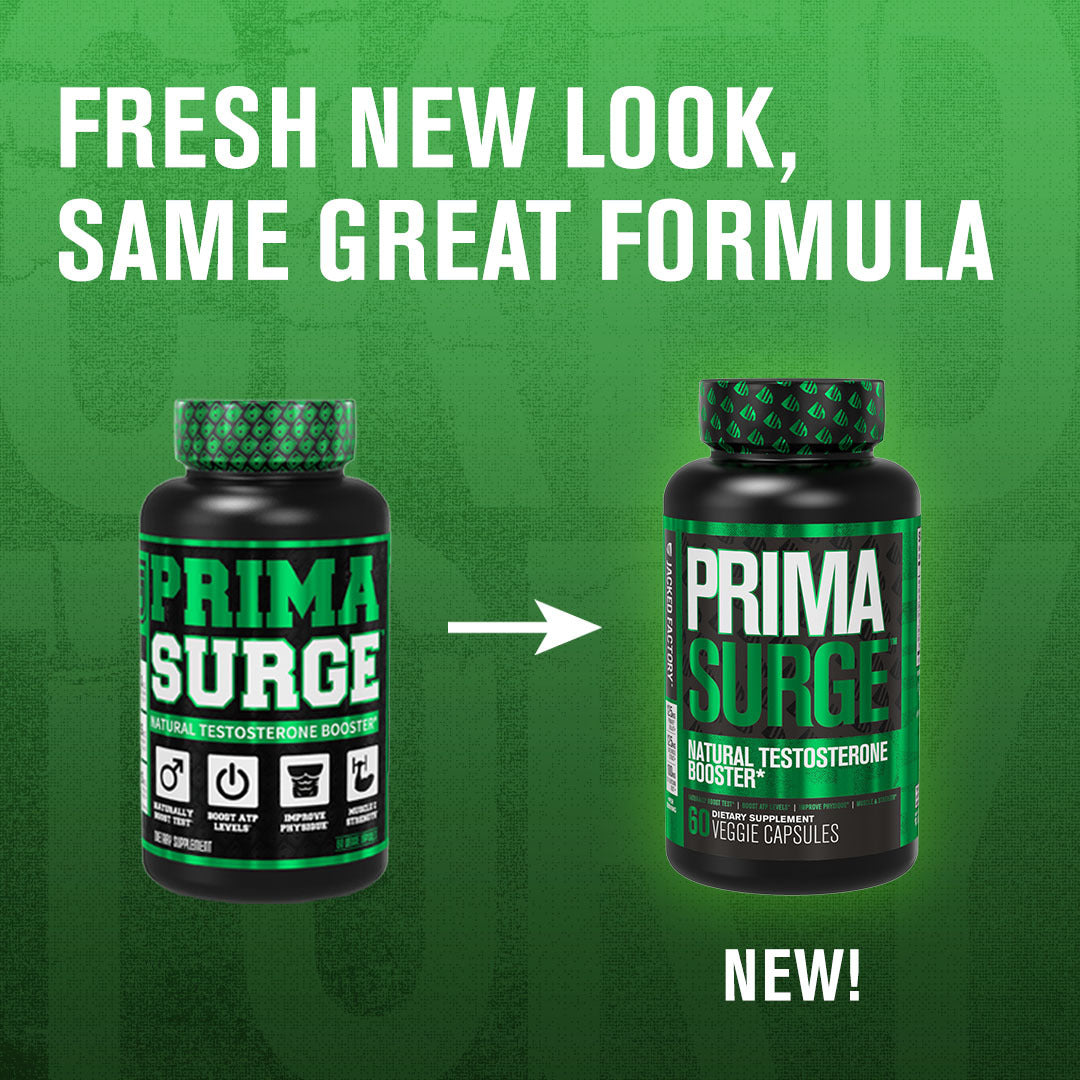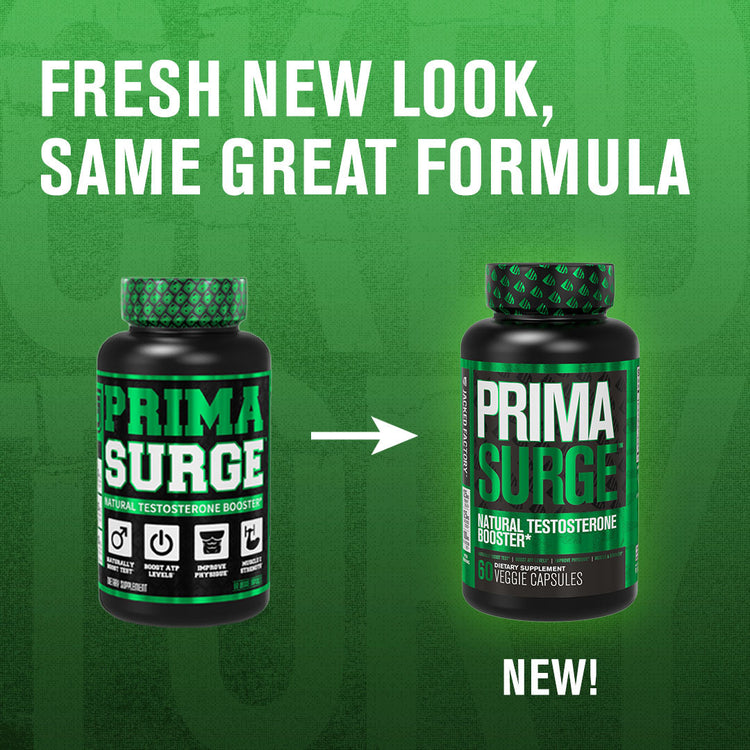 FAQS
How do I Take Primasurge?
Directions: Consume one (1) capsule with a glass of water 2-3 times per day, 20 minutes before meals.

For best results, use for 8-12 weeks.

*If you experience any undesirable effects, stop use immediately and consult with your doctor.
Can I stack Primasurge with Androsurge?
Yes! For maximum results we recommend stacking Primasurge with Androsurge for 8-12 weeks, followed by a 3-4 week break.
How long should I use Primasurge for?
We recommend using Primasurge for 8-12 weeks, followed by a 3-4 week break.
Does the Shilajit extract contain mercury?
No, the Primavie® Shilajit ingredient that we use is tested before we receive it, when we receive it, and the finished product is tested again upon completion for any heavy metals or contaminants.
Where is Primasurge Manufactured?
All Jacked Factory products are proudly manufactured in the USA in a cGMP certified facility using the highest quality control guidelines for maximum potency, quality, & safety.

Is this product vegan?
Yes! Primasurge is vegan.