GDA XT Glucose Disposal Agent w/GS4® & Chromax®
Regular price

$0.00

Sale price

$39.99

Unit price

per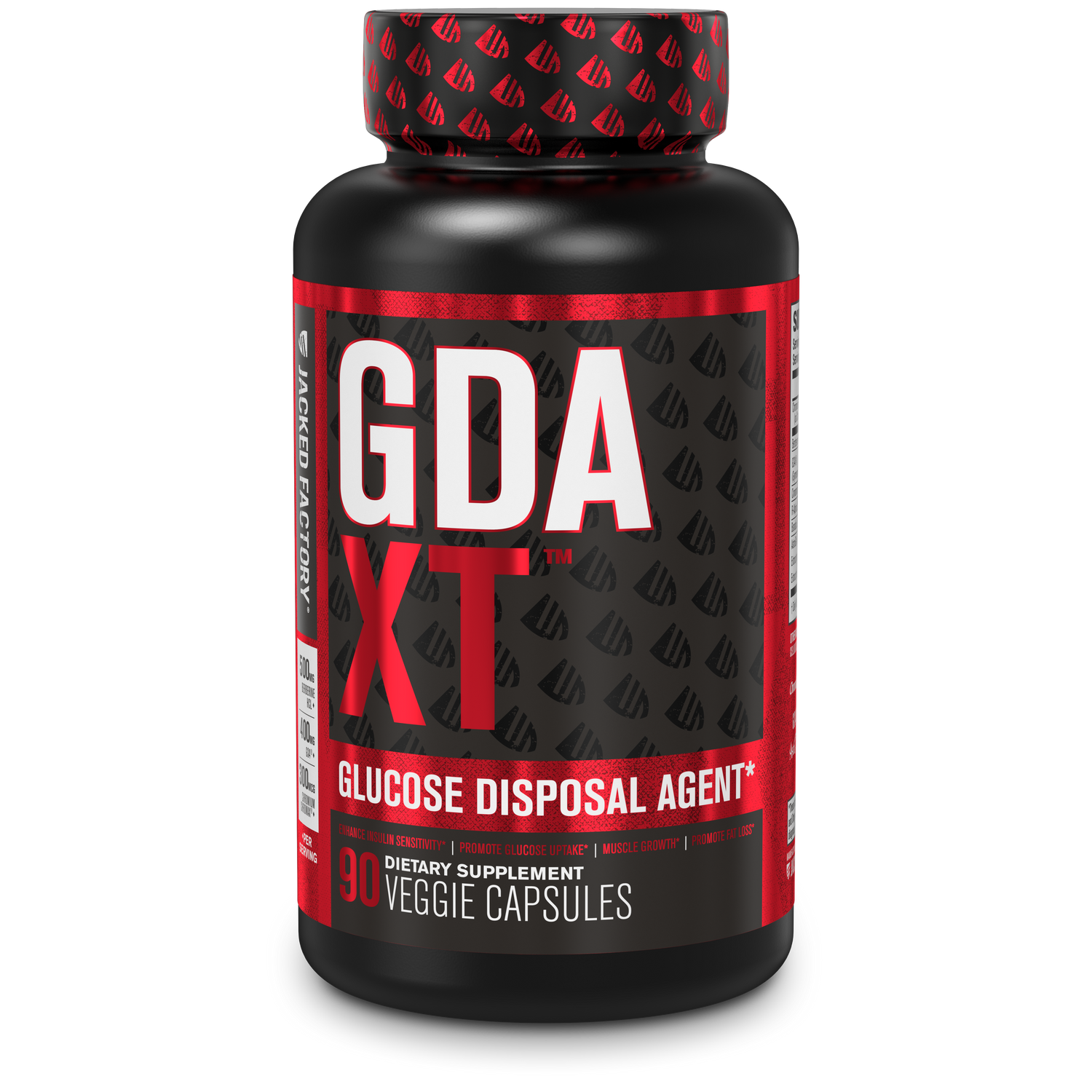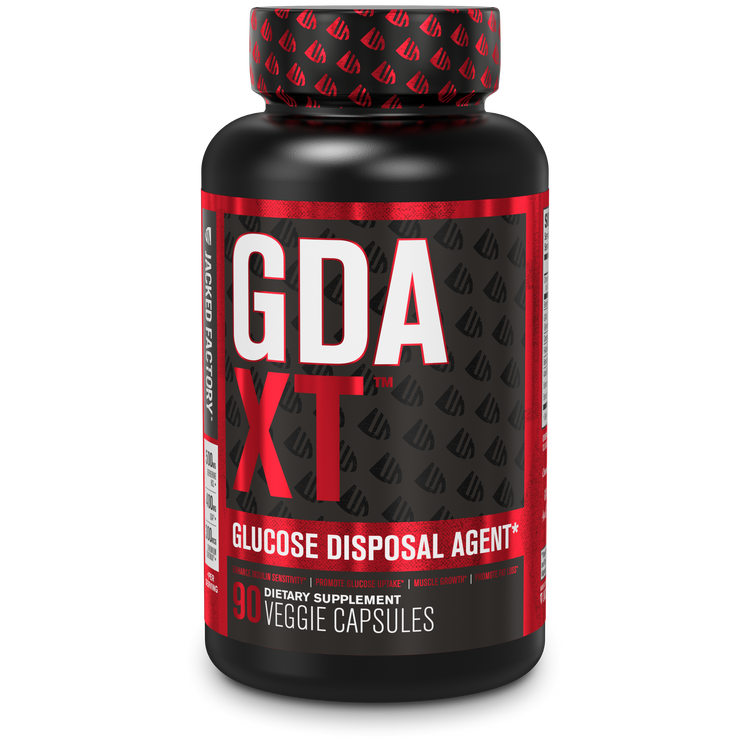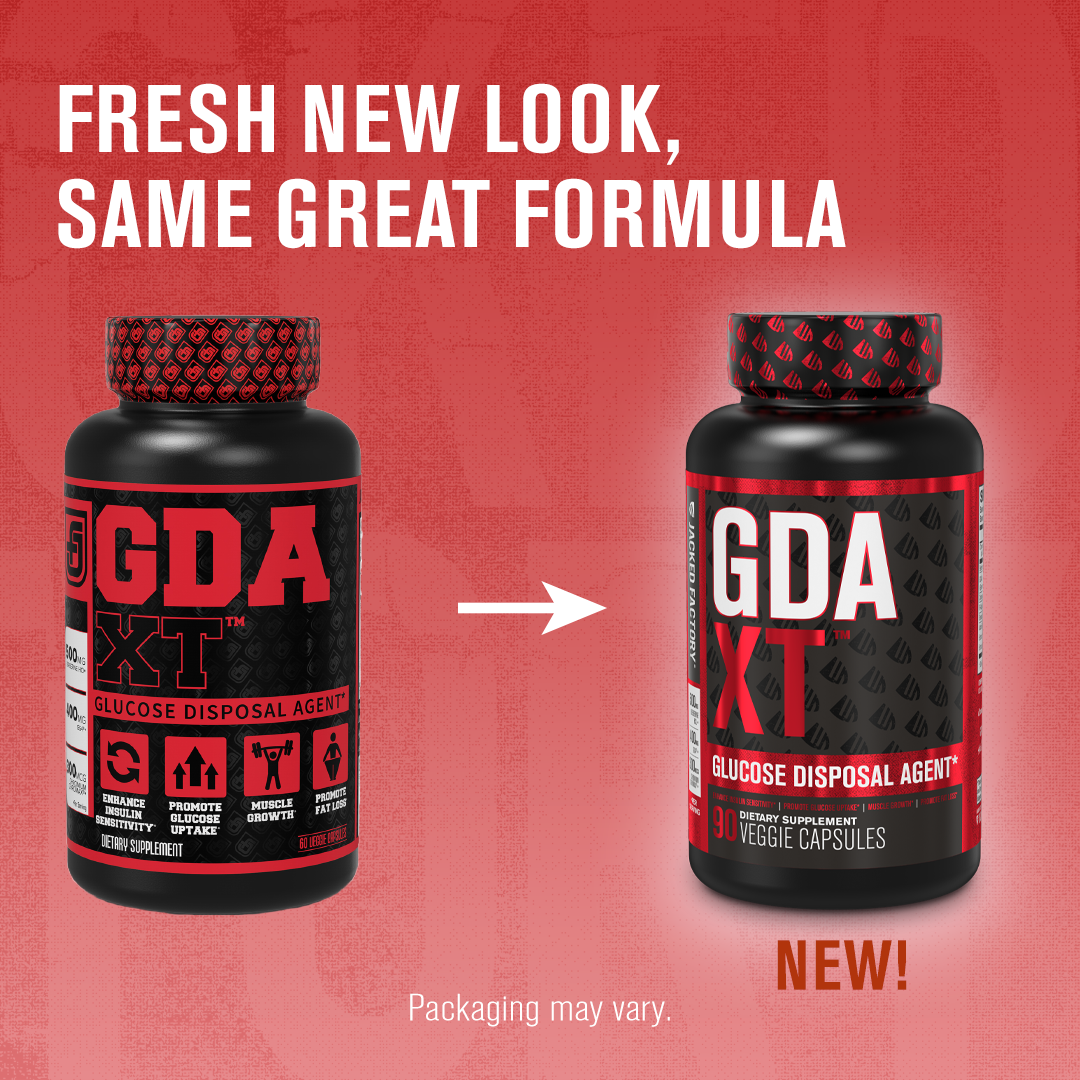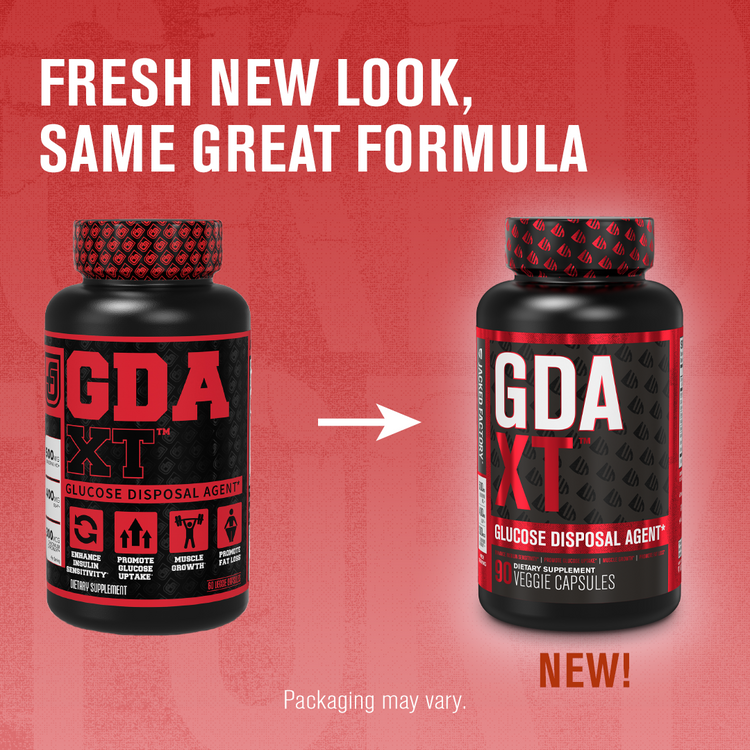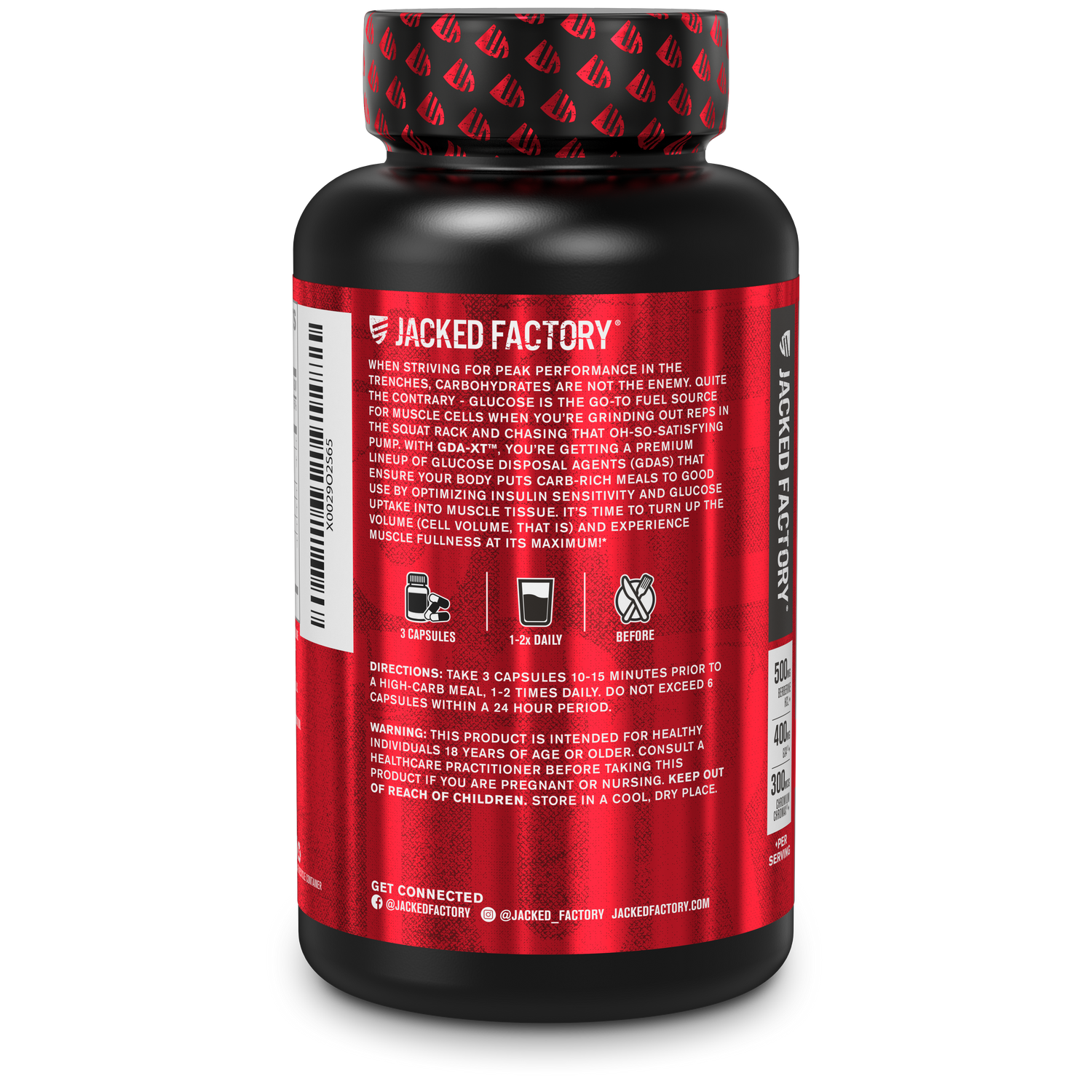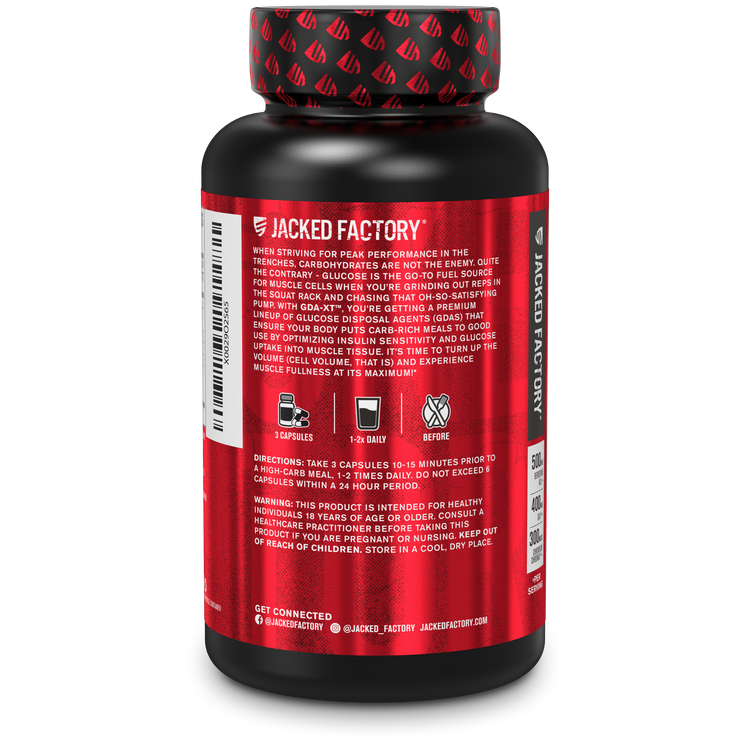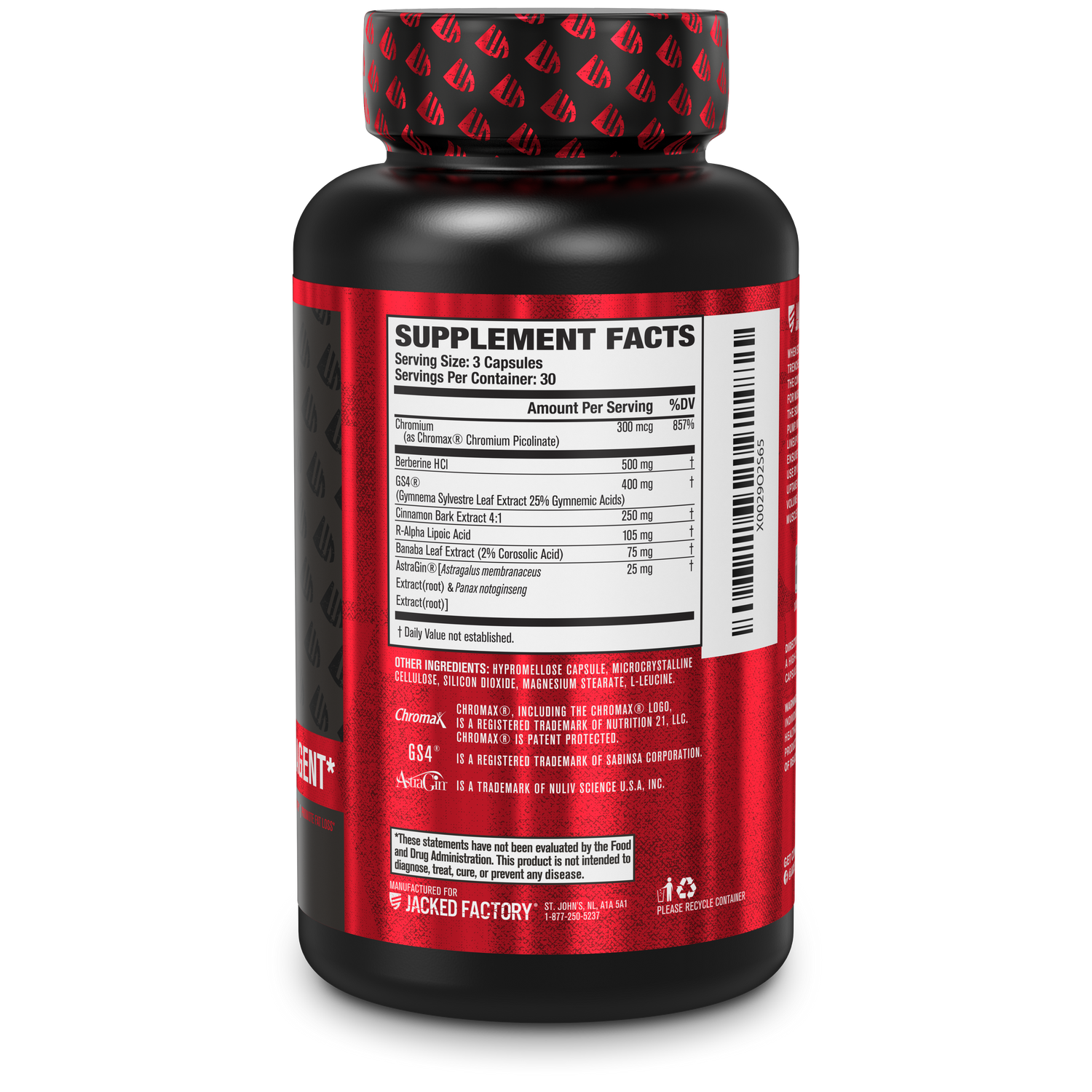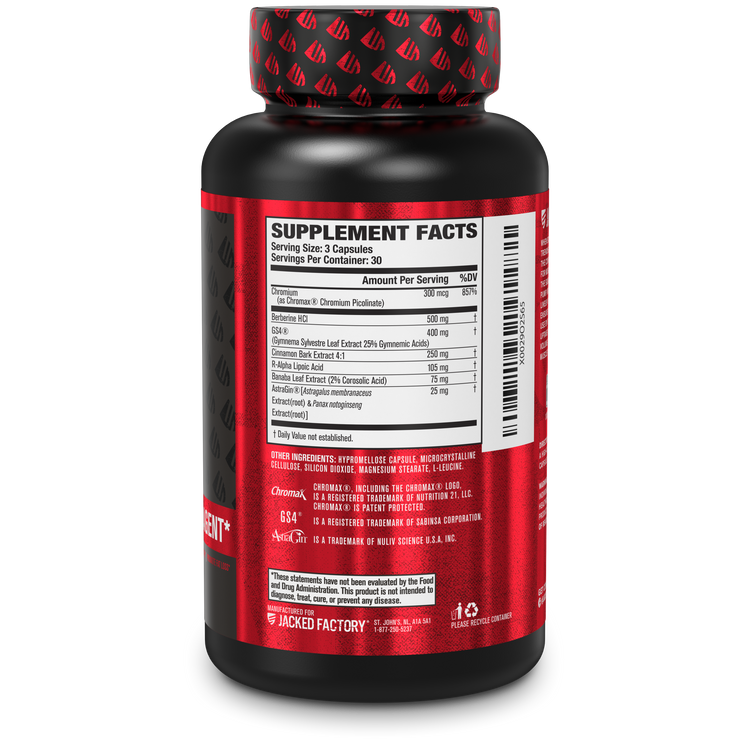 GDA XT Glucose Disposal Agent w/GS4® & Chromax®
Regular price

$0.00

Sale price

$39.99

Unit price

per
GDA XT is the most comprehensive glucose disposal agent on the market. Glucose disposal agents are nutrients that enhance glucose uptake, meaning your body properly absorbs and utilizes the carbohydrates you eat.
However, GDA XT isn't your typical GDA supplement. We wanted to create an unrivaled GDA that drives muscle-building nutrients like glucose, creatine, and amino acids specifically into muscle cells. This is why GDA XT contains only scientifically backed ingredients in clinical doses, like Chromax® (chromium picolinate), GS4® Gymnema sylvestre leaf extract, Astragin™, R-alpha lipoic acid (R-ALA), berberine HCl, banaba leaf extract, and cinnamon bark extract.
This makes GDA XT the ultimate supplement for packing on lean muscle, enhancing body recomposition, and promoting muscle retention when your main goal is to cut body fat.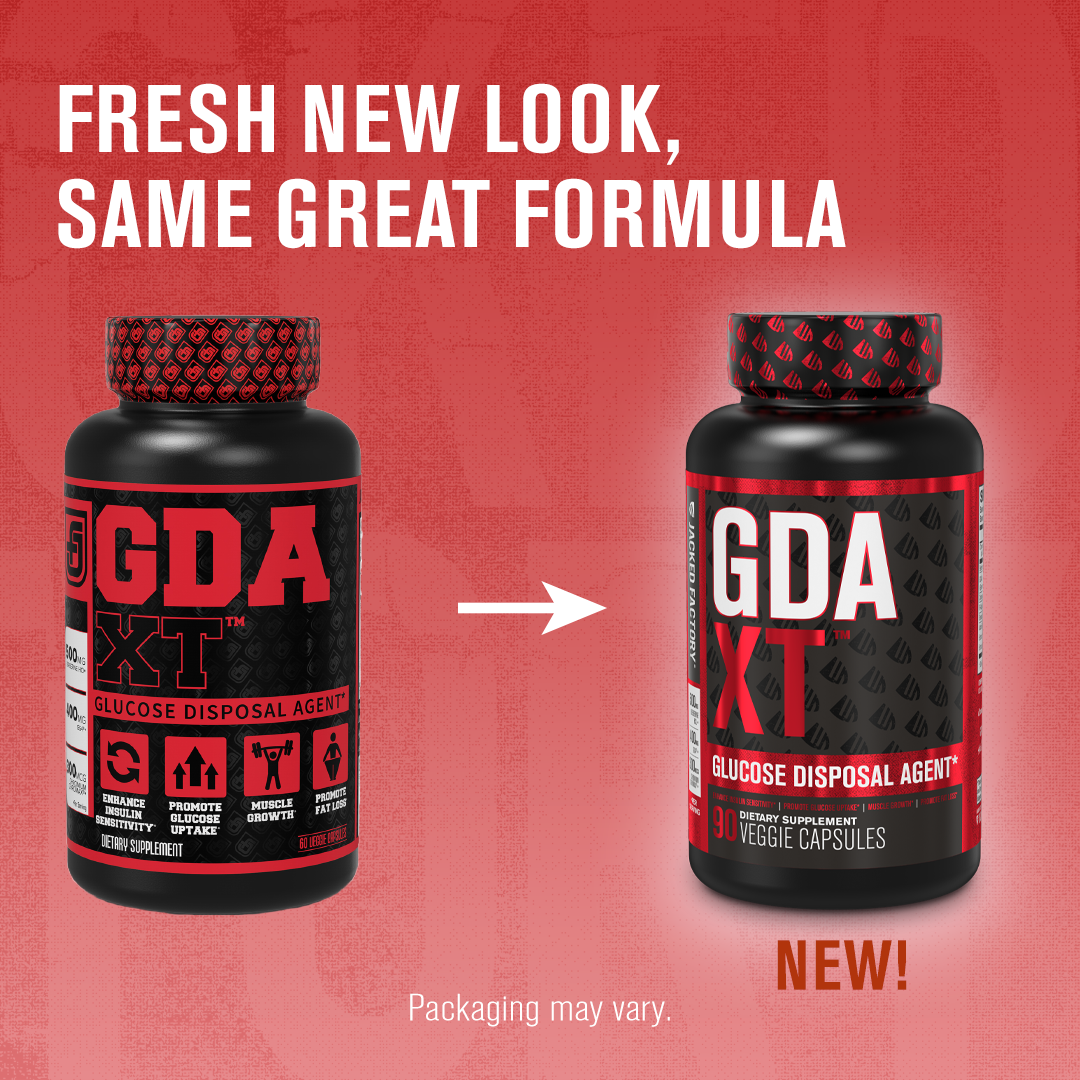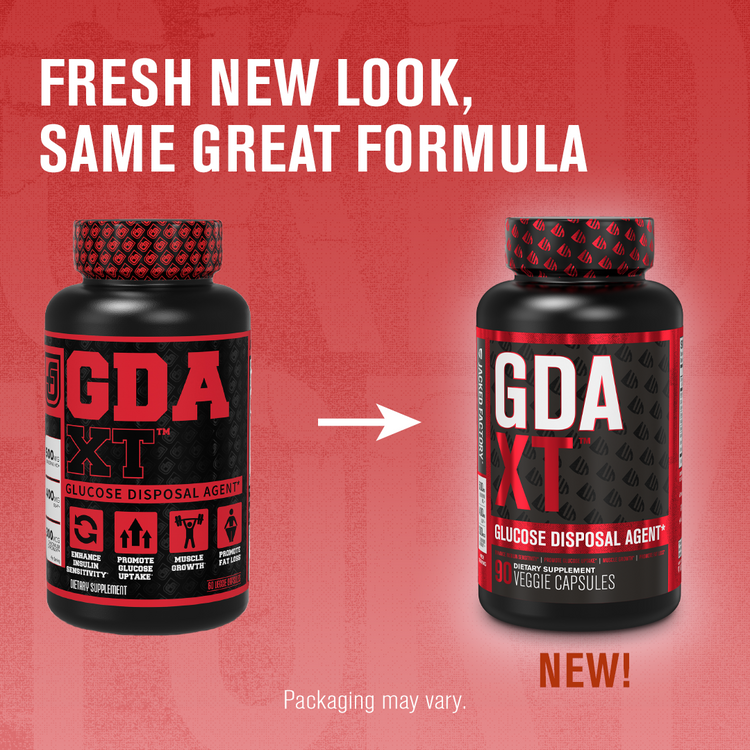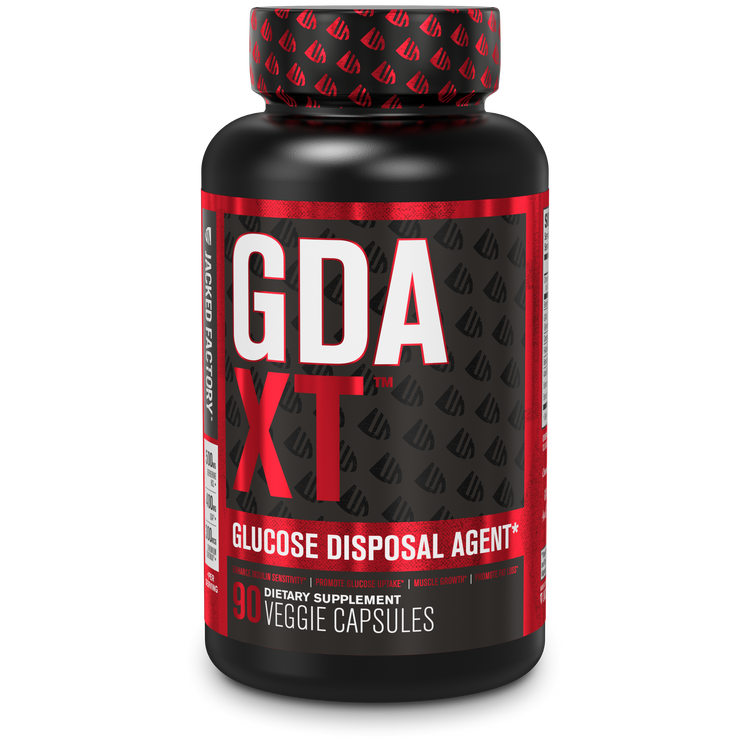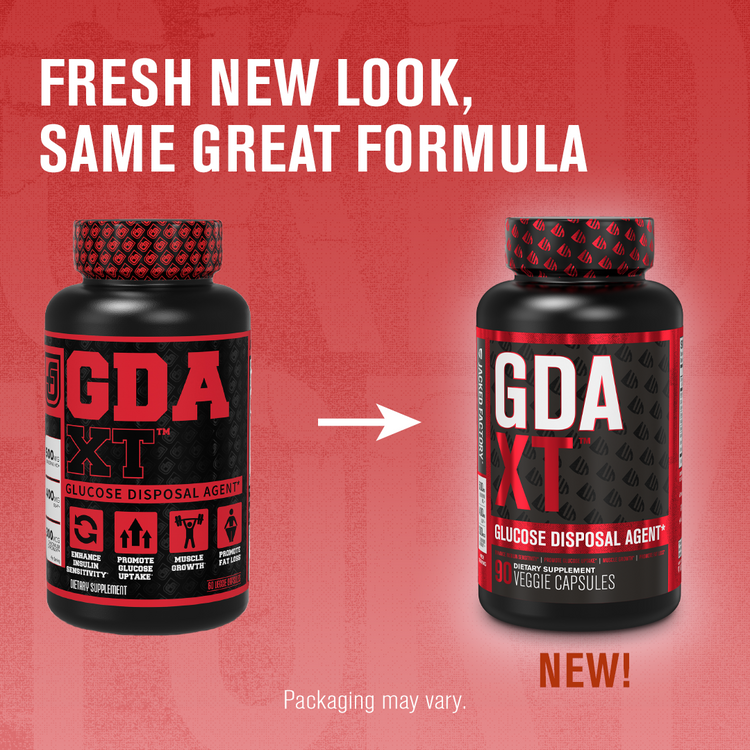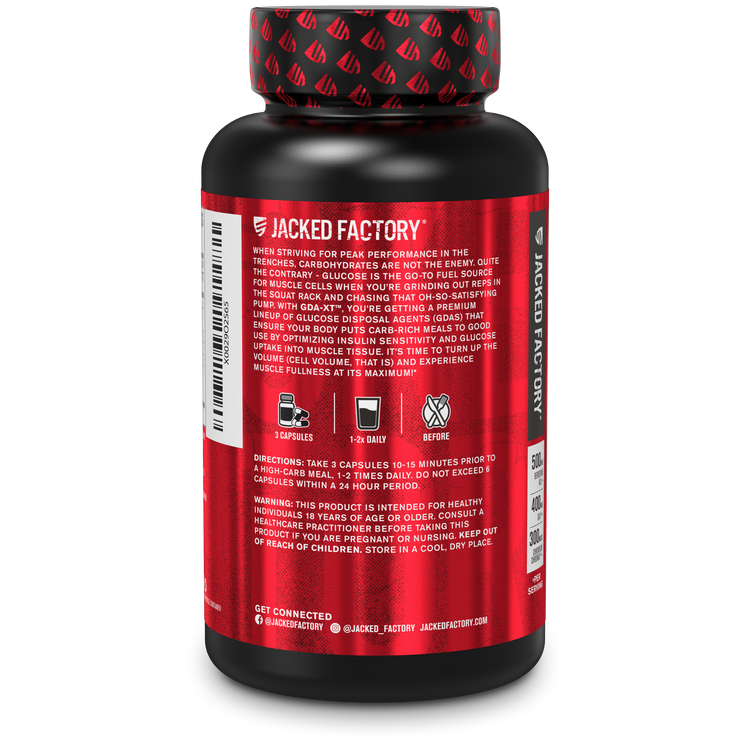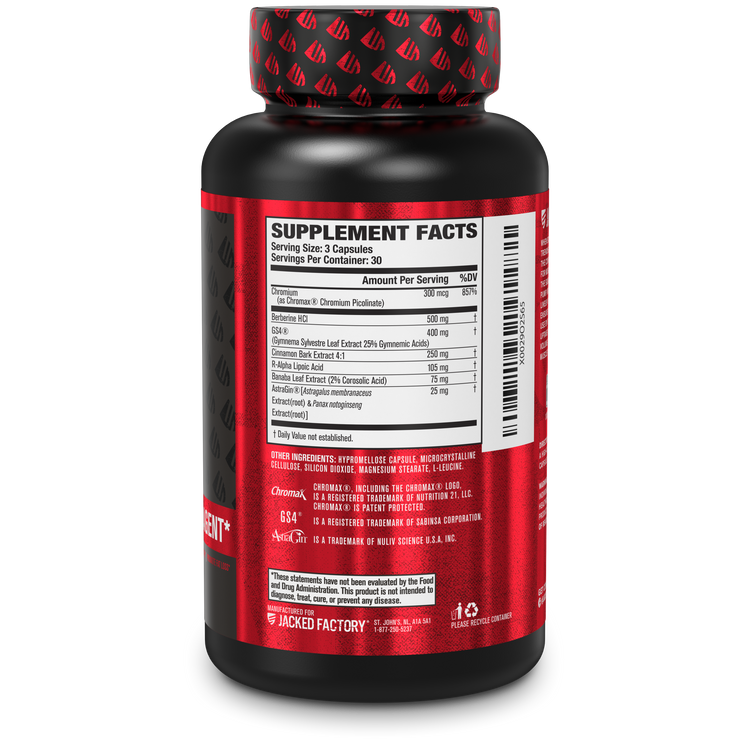 Key Benefits
Ingredients
Supplement Facts


Support Body Recomposition & Cutting Body Fat

Enhance Muscle Growth & Boost Recovery

Optimize Insulin Sensitivity

Manufactured in the USA in a cGMP Certified Facility
Berberine HCI
Per Serving: 500 mg
Berberine is a plant-derived compound with a variety of beneficial properties. Research suggests that berberine works to upregulate glucose transport protein (GLUT) function, specifically in muscle cells instead of fat cells. Muscle tissue serves as a favorable location for carbohydrate (glycogen) storage in the body since it is more likely to be used for energy rather than being converted to lipids and stored in adipose tissue (body fat).
Chromax®
Per Serving: 300 mcg
Chromax® chromium promotes carbohydrate absorption and muscle glycogen replenishment by enhancing insulin sensitivity and glucose transport (GLUT) protein action.
Keeping your insulin sensitivity in-check is key for packing on lean muscle and supporting fat loss by ensuring that your cells are able to properly absorb glucose and produce energy.
GS4® Gymnema Sylvestre Extract
Per Serving: 400 mg
Gymnema sylvestre is a woody shrub indigenous to tropical regions of the world. GS4 is a premium-grade Gymnema sylvestre leaf extract that contains an industry-leading 25% gymnemic acids - the most beneficial compounds found in this plant species. In fact, gymnemic acids have been shown to regenerate and revitalize beta cells in the pancreas of humans, thereby restoring proper insulin production and action.
R-ALA (Alpha-Lipoic Acid)
Per Serving: 105 mg
Did you know that the R (+) isomer of ALA is significantly more beneficial than generic ALA (which is mostly S-ALA)?
In fact, the majority of ALA supplements on the market today cut cost by using the inferior S (-) isomer of ALA. If you really want to reap the glucose disposal benefits and nutrient uptake benefits of ALA, then you need R-ALA, not S-ALA.
If a product label does not explicitly state alpha-lipoic acid as being "R-ALA", it doesn't contain much of the bioactive R (+) form, if any at all.
Banaba Leaf Extract
Per Serving: 75 mg
Banaba leaf extract contains unique compounds, notably corosolic acid and ellagitannins, that work through several mechanisms to help control both blood glucose levels and blood lipid levels.
Hence, banaba leaf and Ceylon cinnamon have a strong synergistic effect that encourages proper glucose metabolism and a healthy cholesterol profile.
AstraGin ®
Per Serving: 25 mg
Astragin® is included to increase the efficacy of each ingredient by enhancing their absorption and bioavailability. In turn, you will experience better results and more natural anabolic hormone production.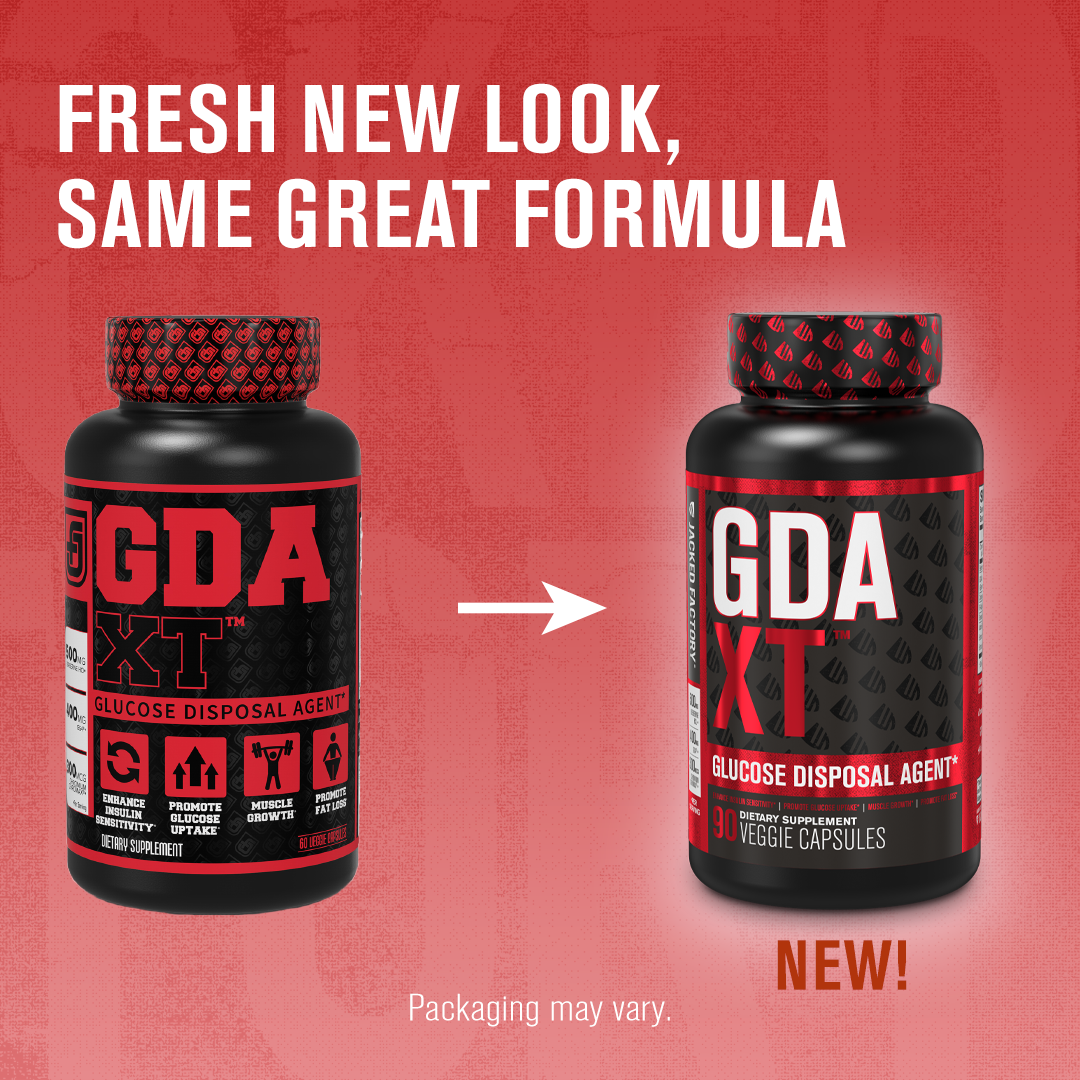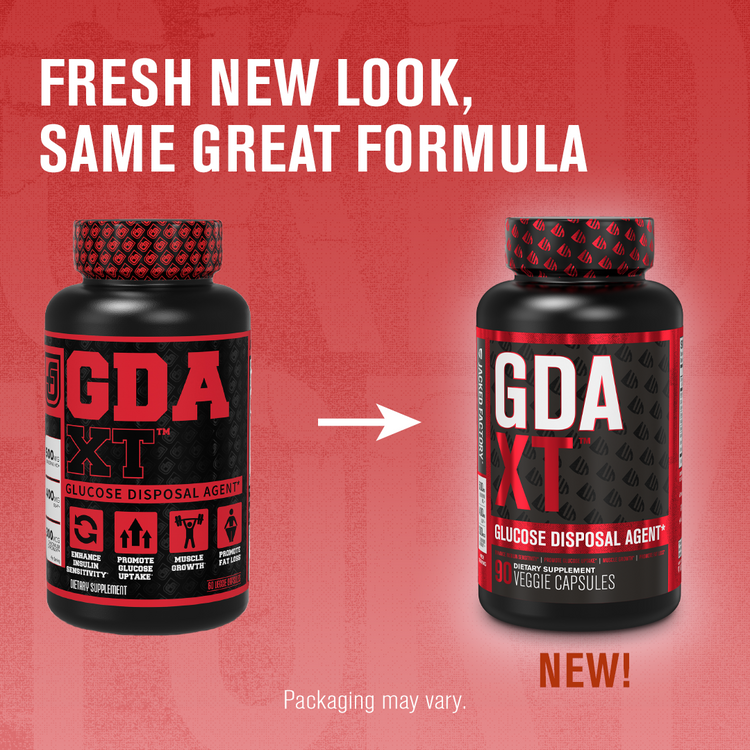 FAQS
How do I take GDA XT
As a dietary supplement, take 2 capsules (1 serving) 10-15 minutes prior to a high-carb meal, up to 2 times per day. Do not exceed 4 capsules per day.

*If you experience any undesirable effects, stop use immediately and consult with your doctor.
Where is GDA XT manufactured?
All Jacked Factory products are proudly manufactured in the USA in a cGMP certified facility using the highest quality control guidelines for maximum potency, quality, & safety.