Hydrasurge Premium Electrolytes w/TRAACS® - Naturally Flavored
Regular price

$0.00

Sale price

$29.99

Unit price

per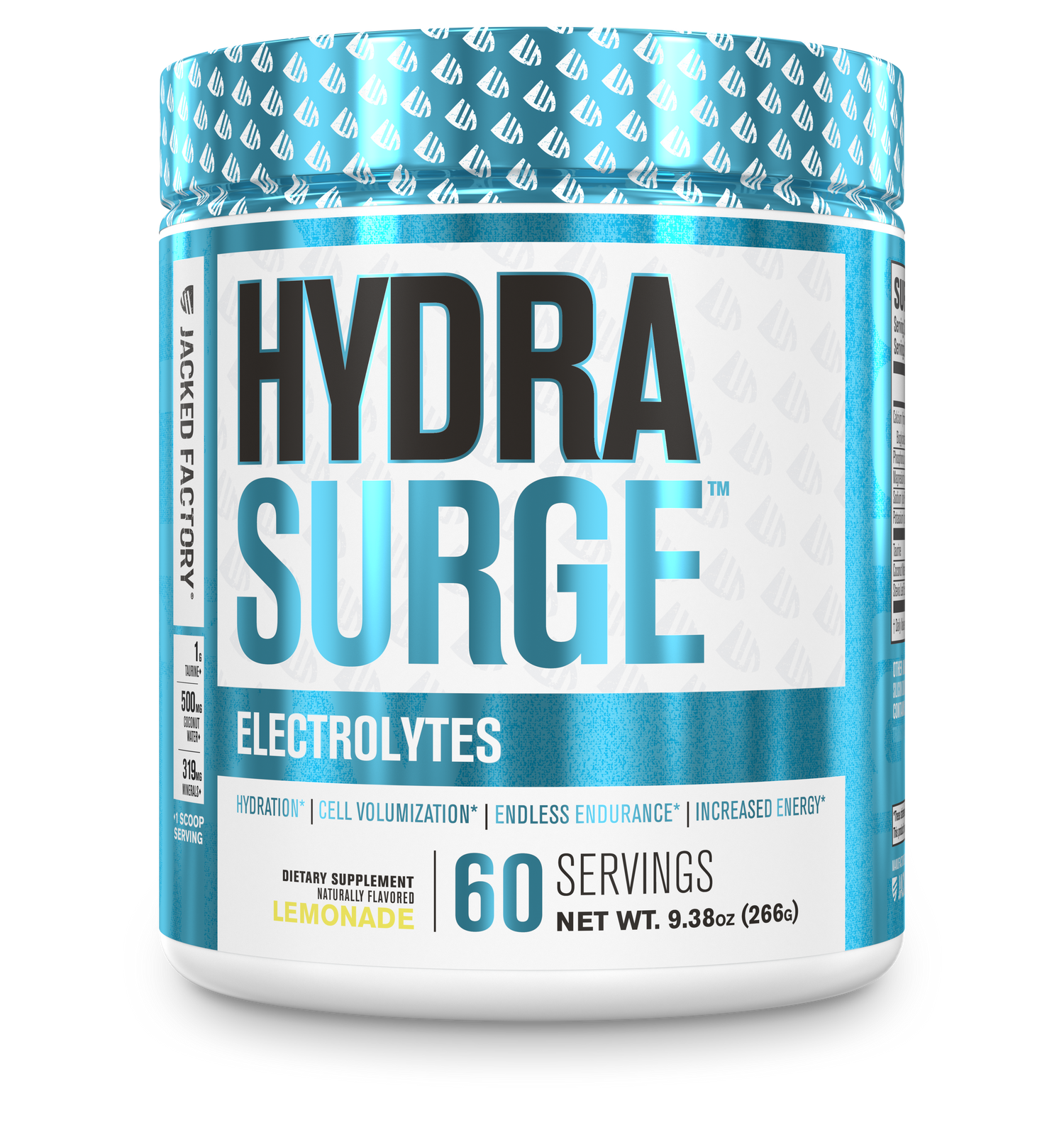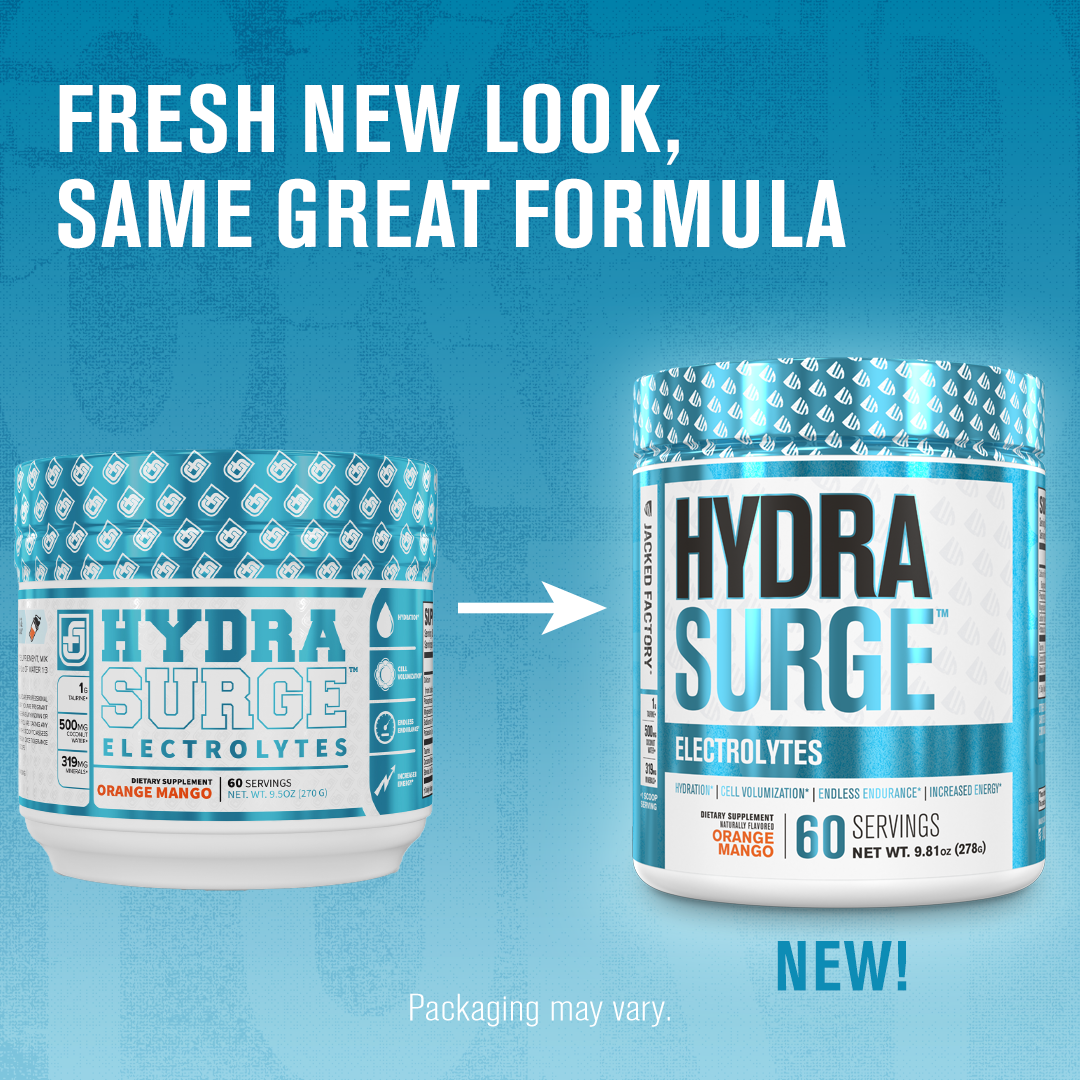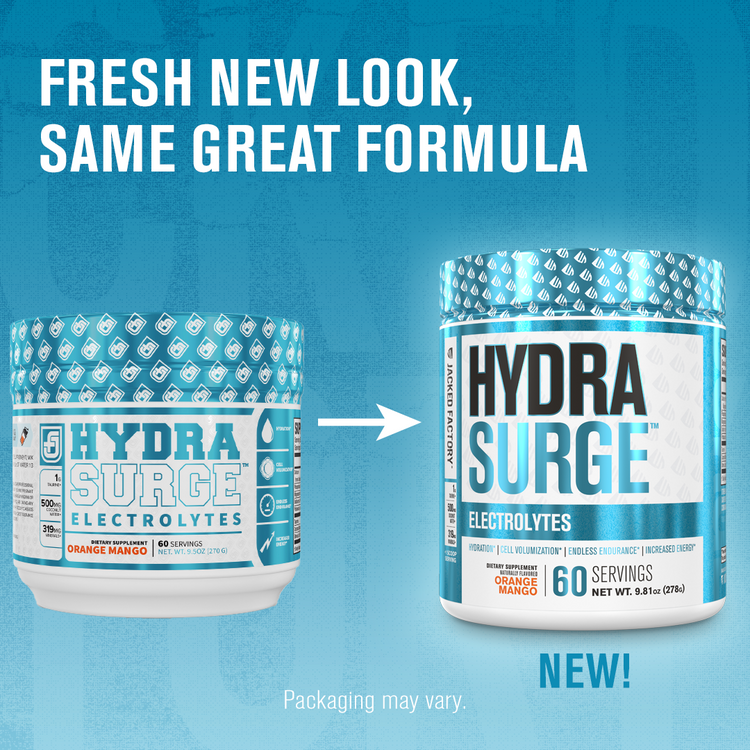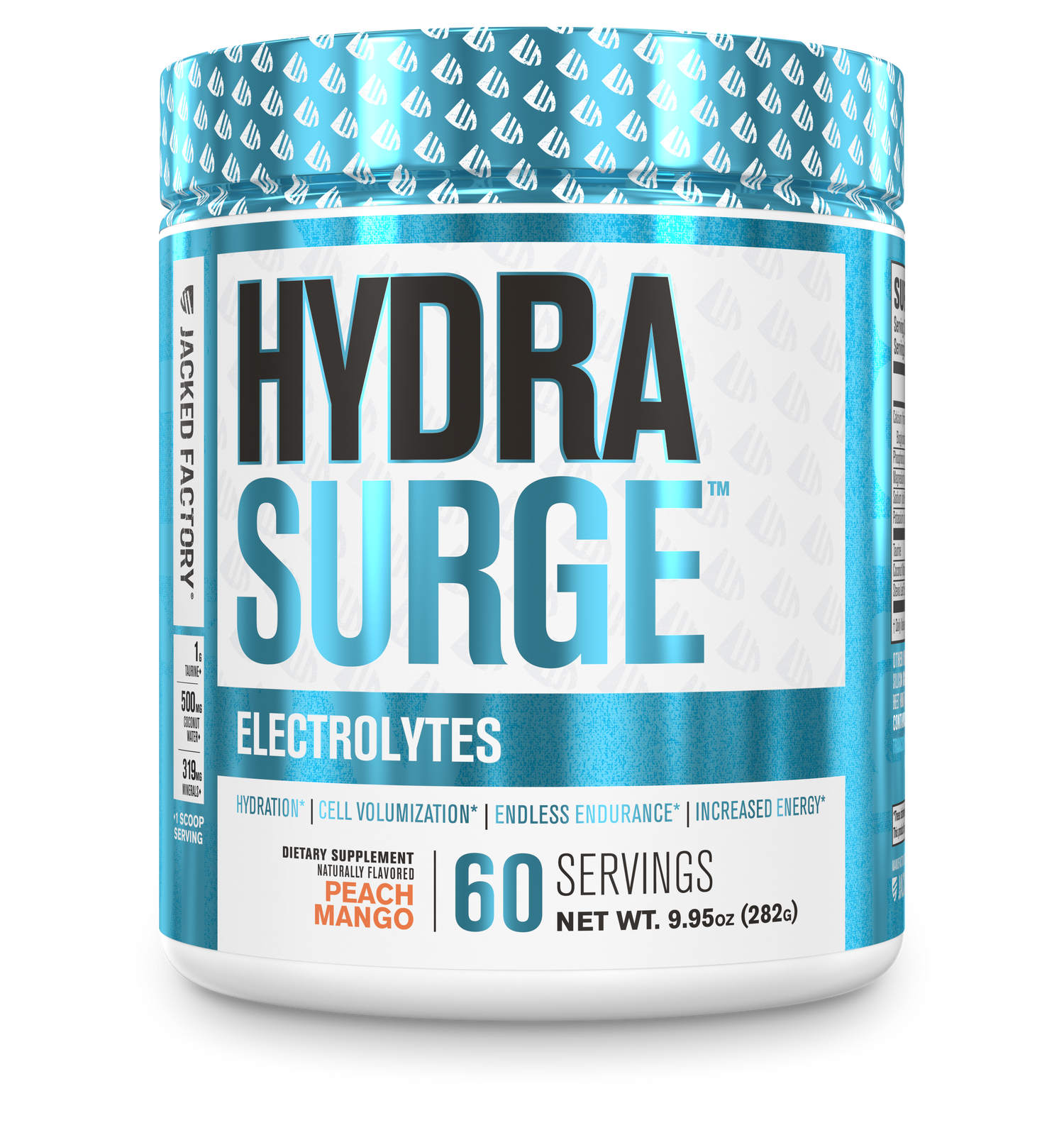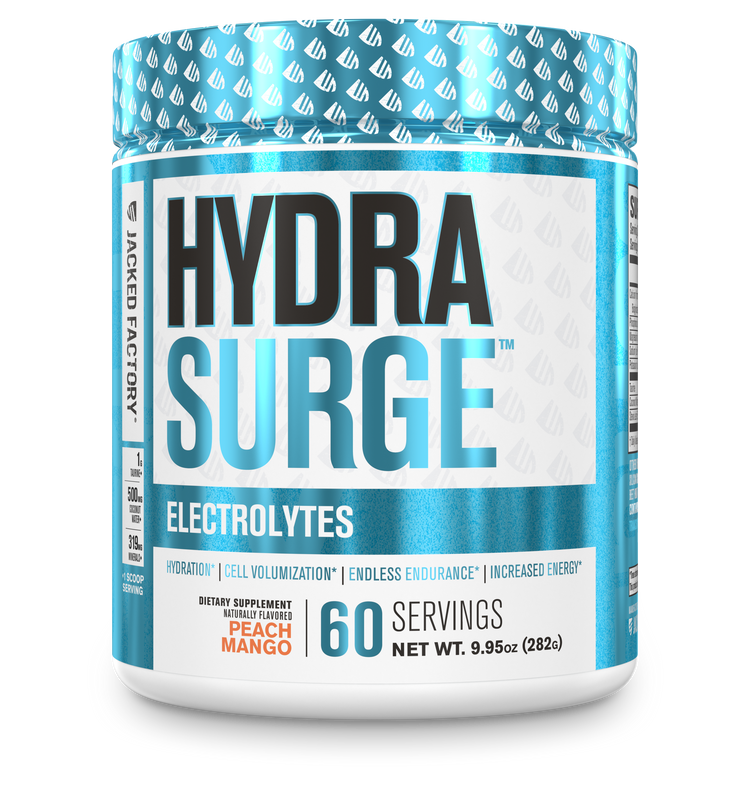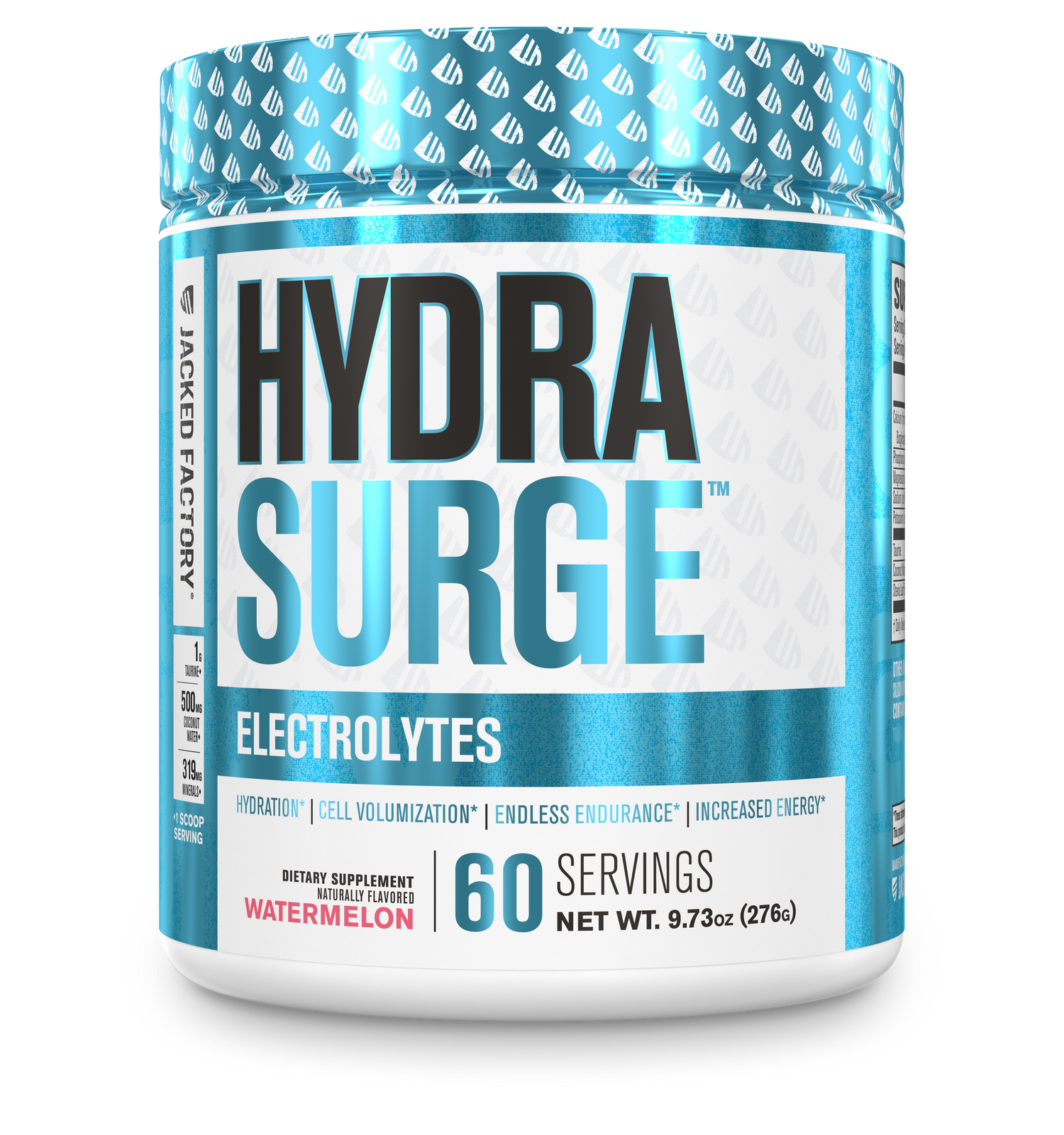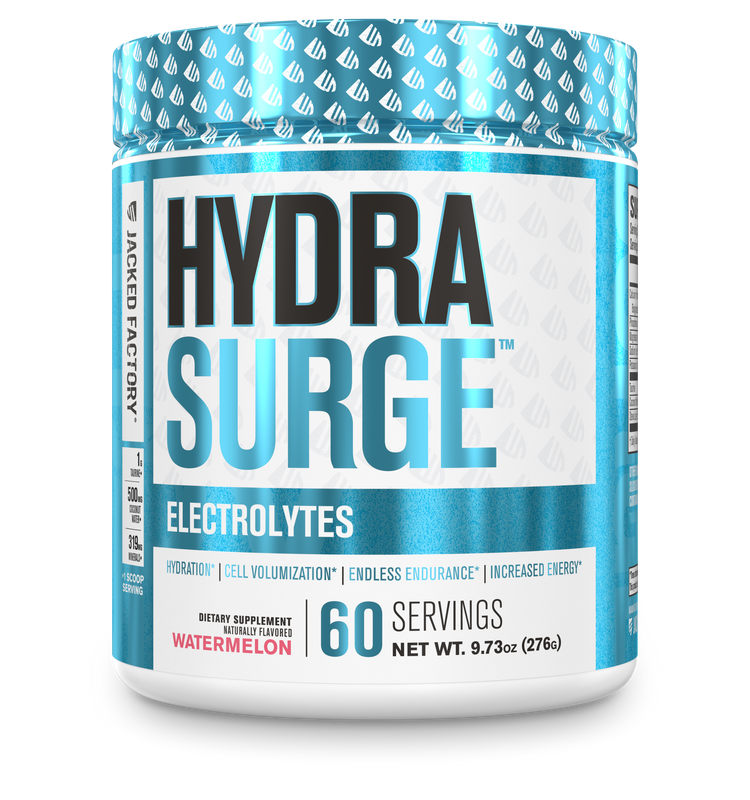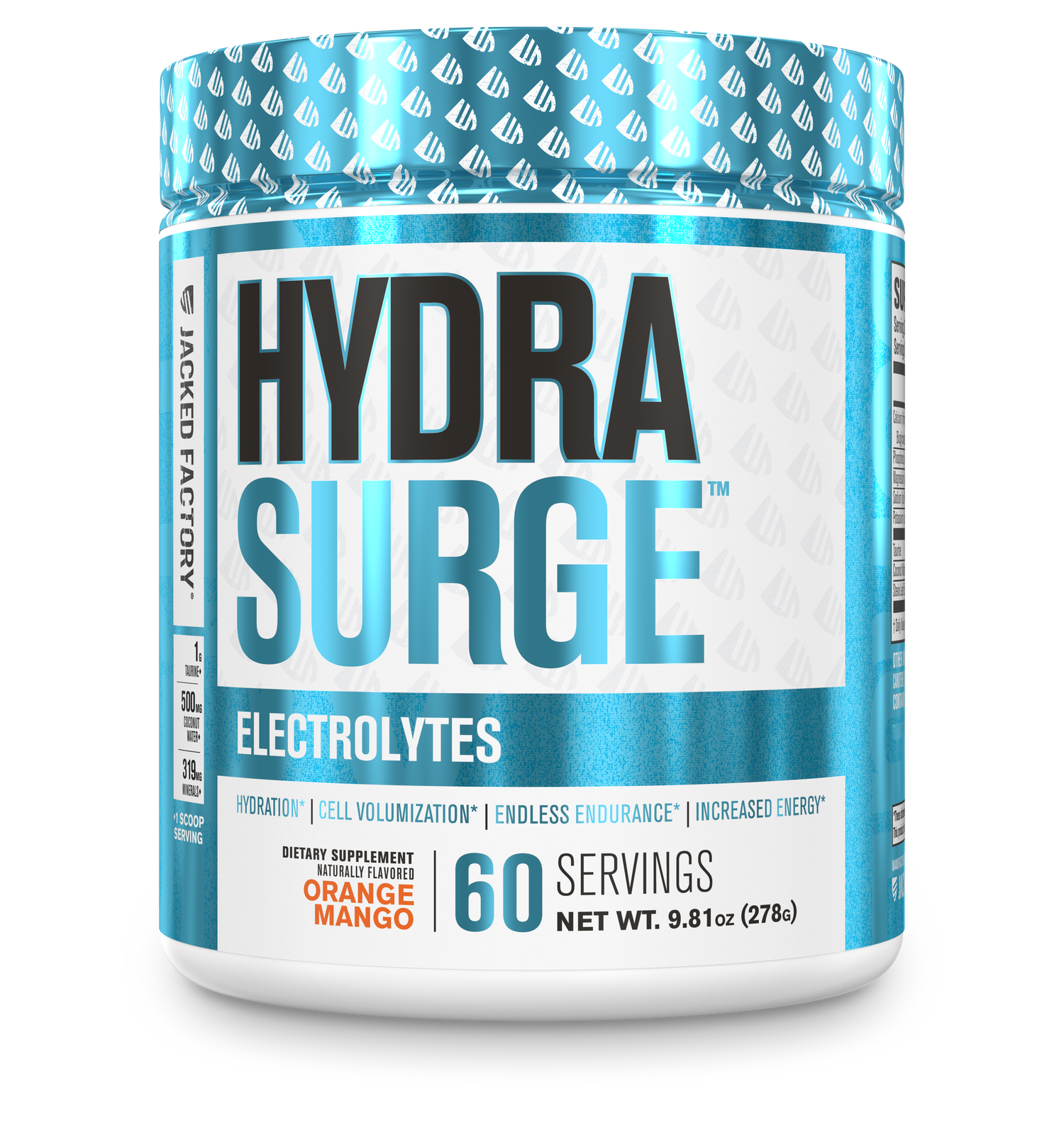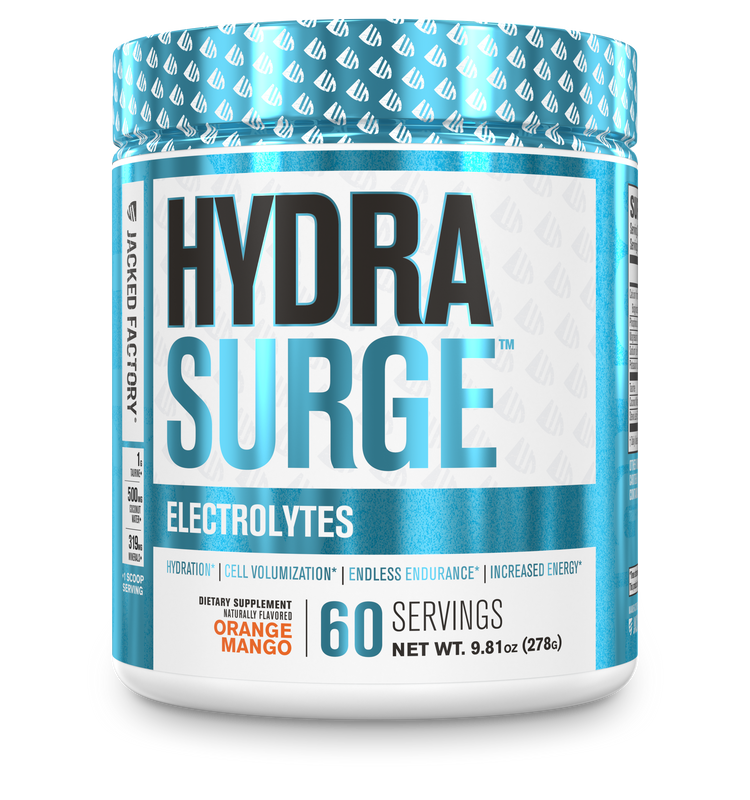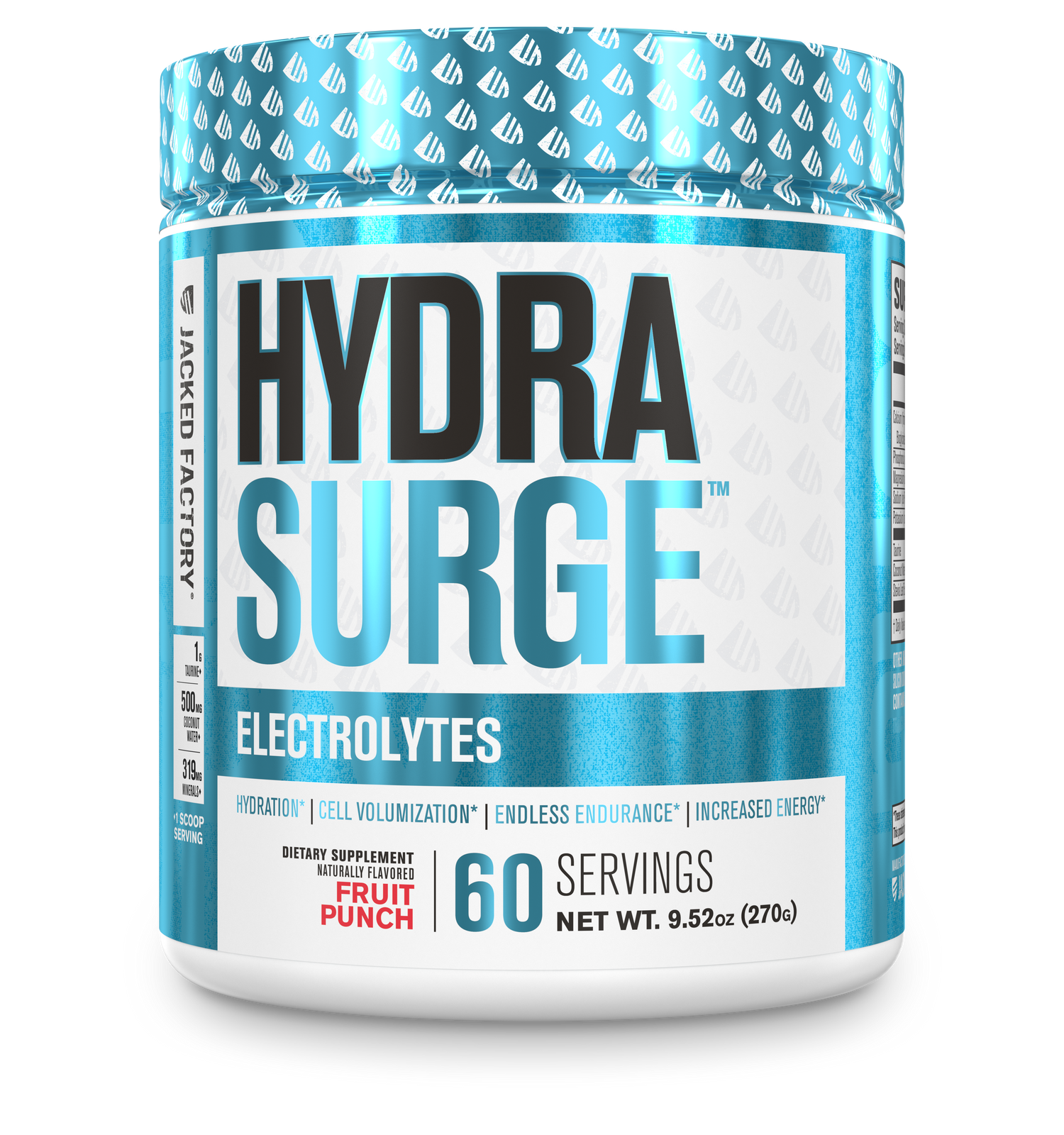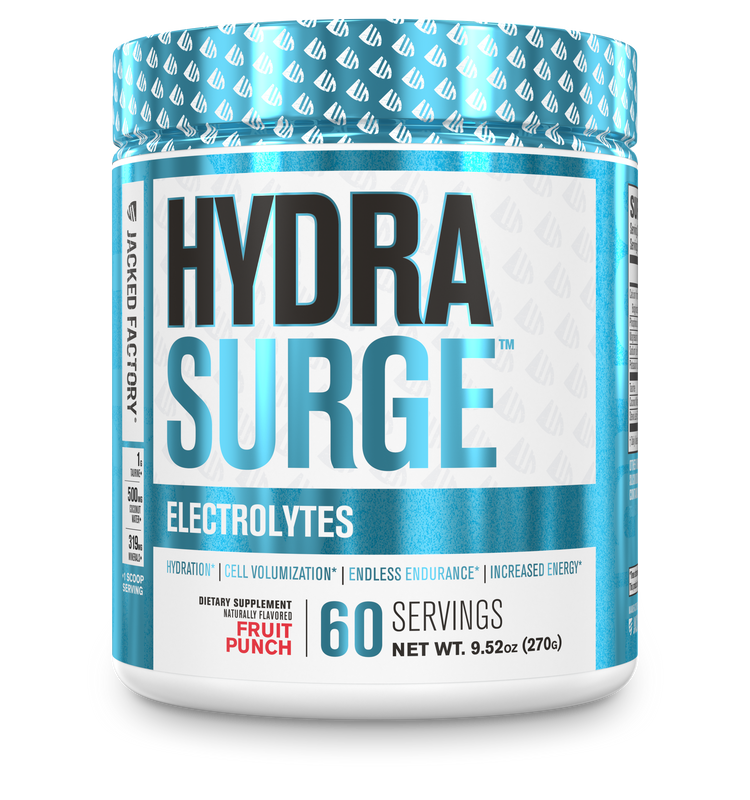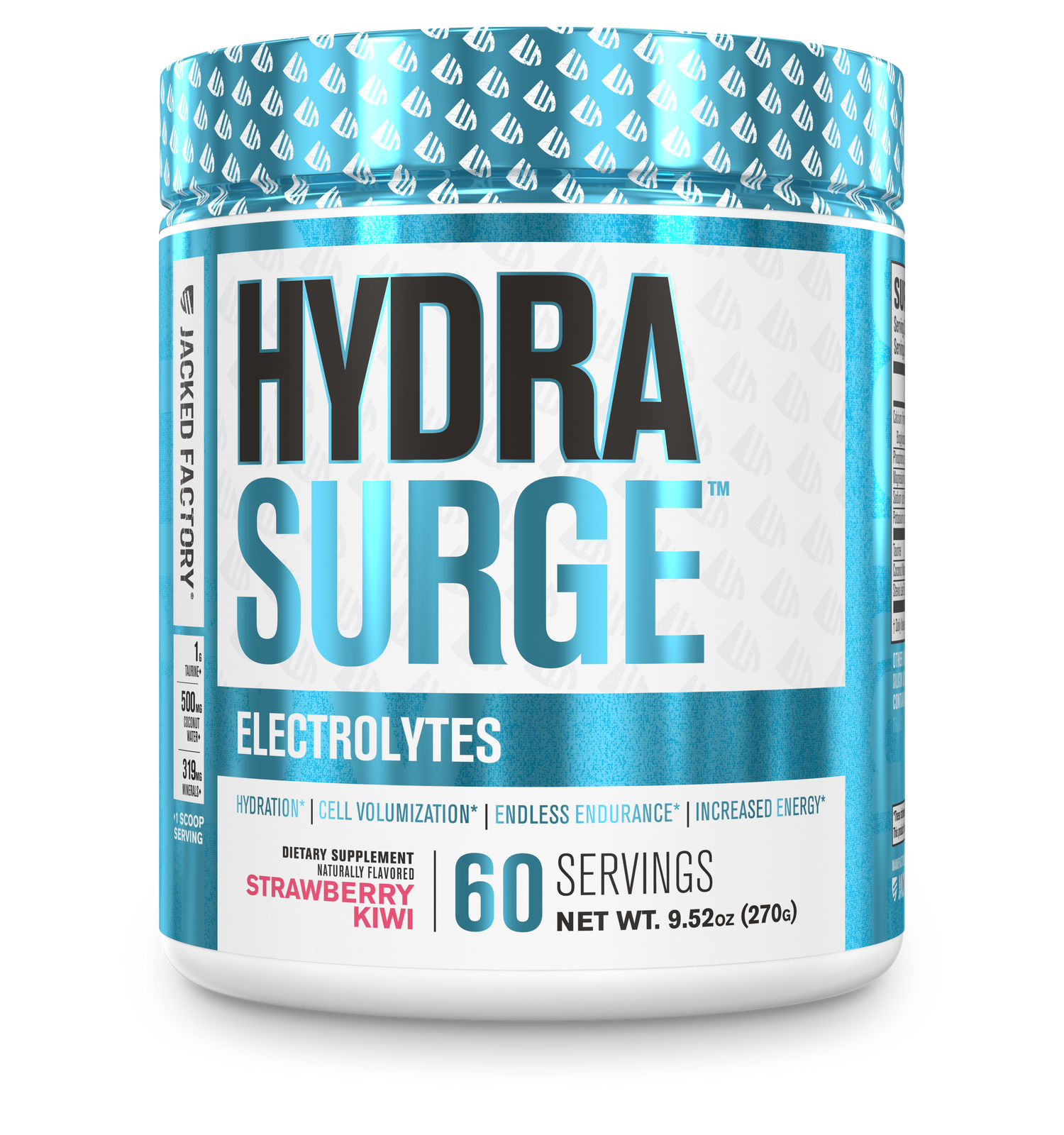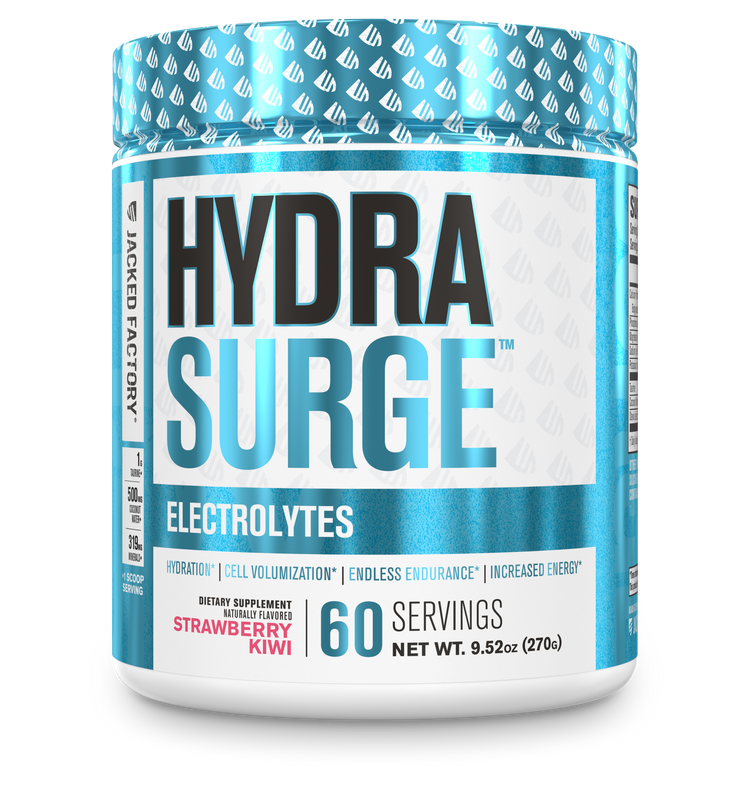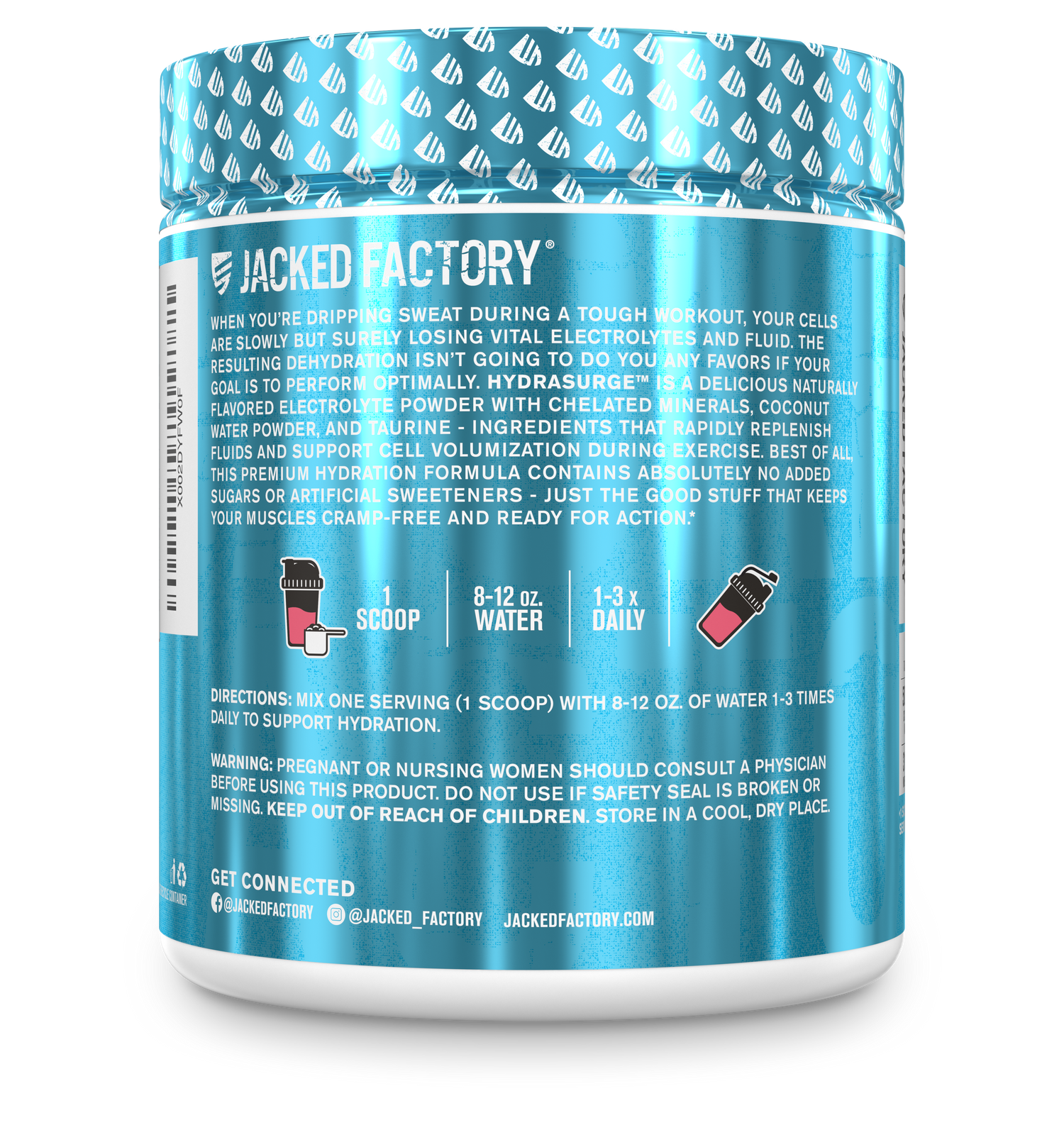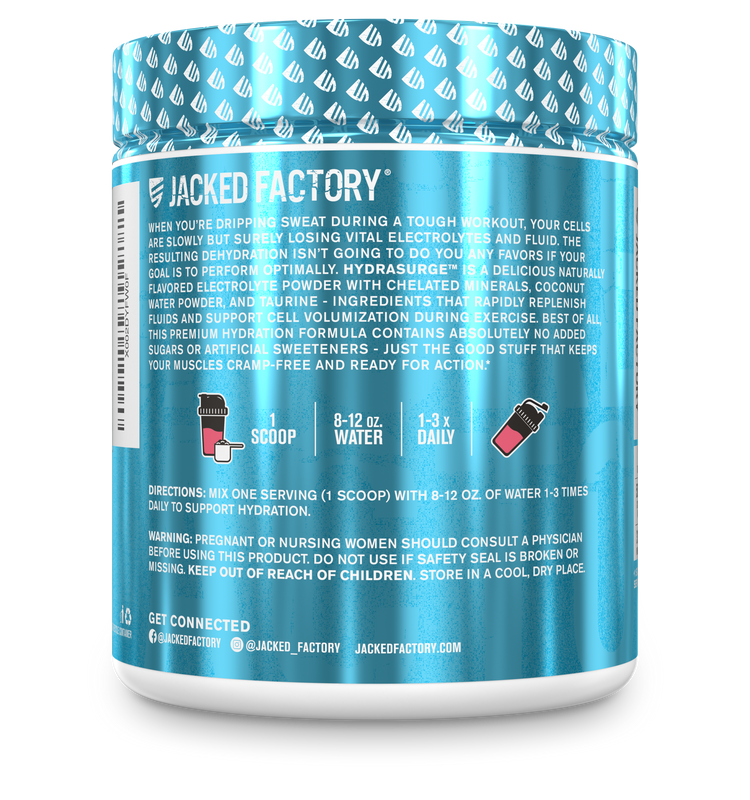 Hydrasurge Premium Electrolytes w/TRAACS® - Naturally Flavored
Regular price

$0.00

Sale price

$29.99

Unit price

per
Hydrasurge is an elite all-natural hydration powder and electrolyte drink allowing you to maximize your workouts and improve physical performance.  Avoid cramping and dehydration by using before, during, and/or after training. 
Dominate every single workout you put your body through. By supplementing with Hydrasurge pre, intra, and/or post workout, you effectively hydrate your body with electrolytes, taurine, and hydrating coconut water that will enhance your energy, endurance, performance, and muscle recovery. Hydrasurge natural is also sweetened with stevia!
No more dehydration or cramping up while training, just peak performance and results.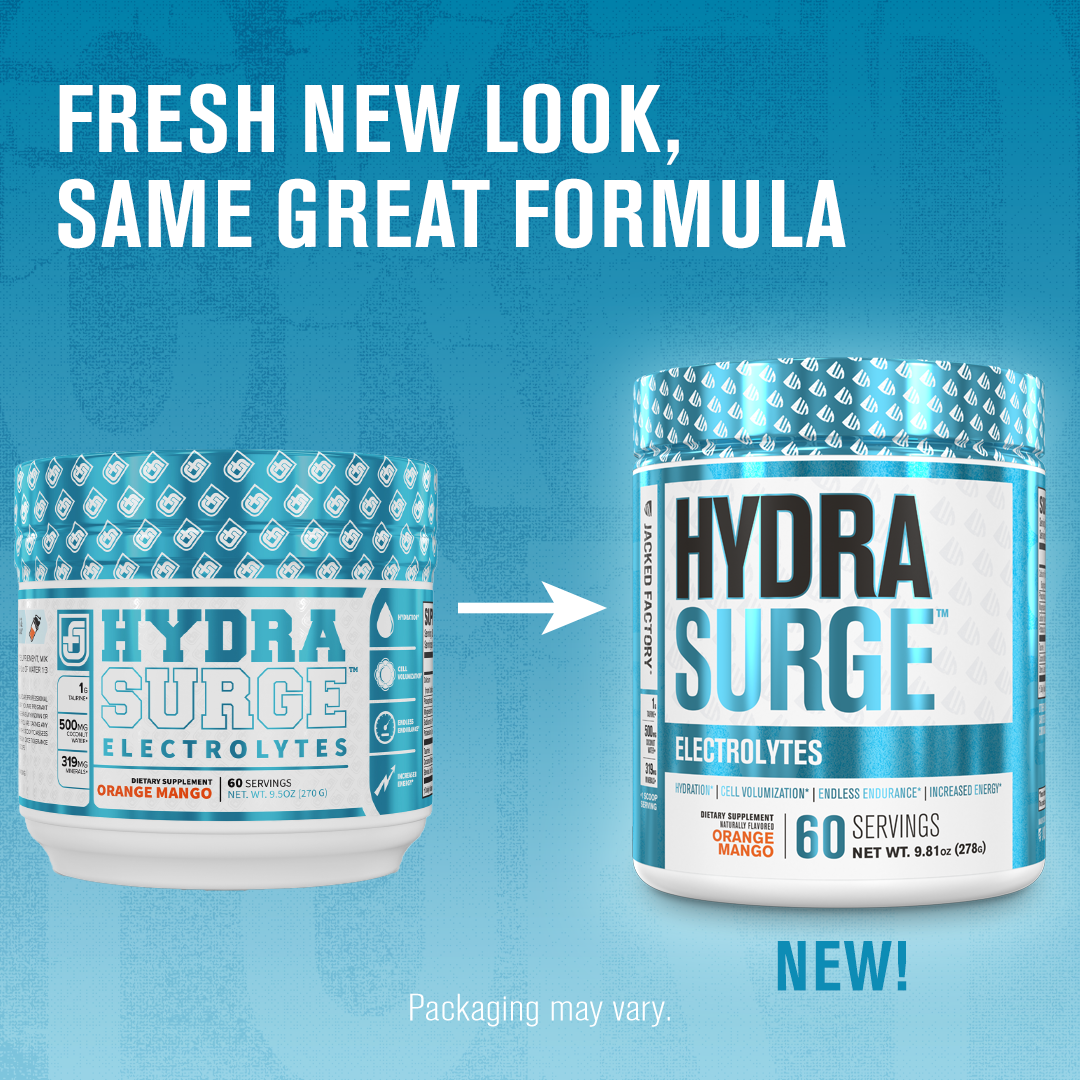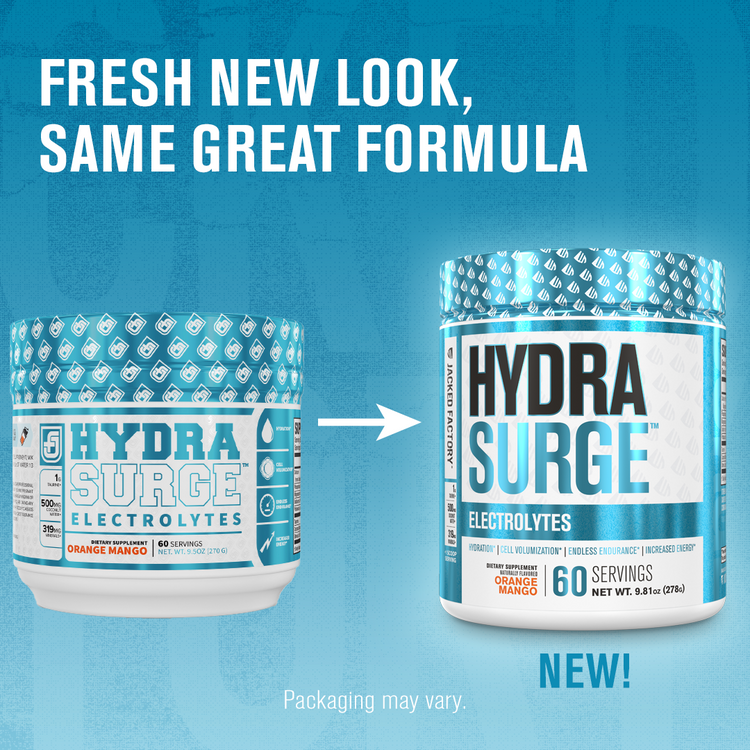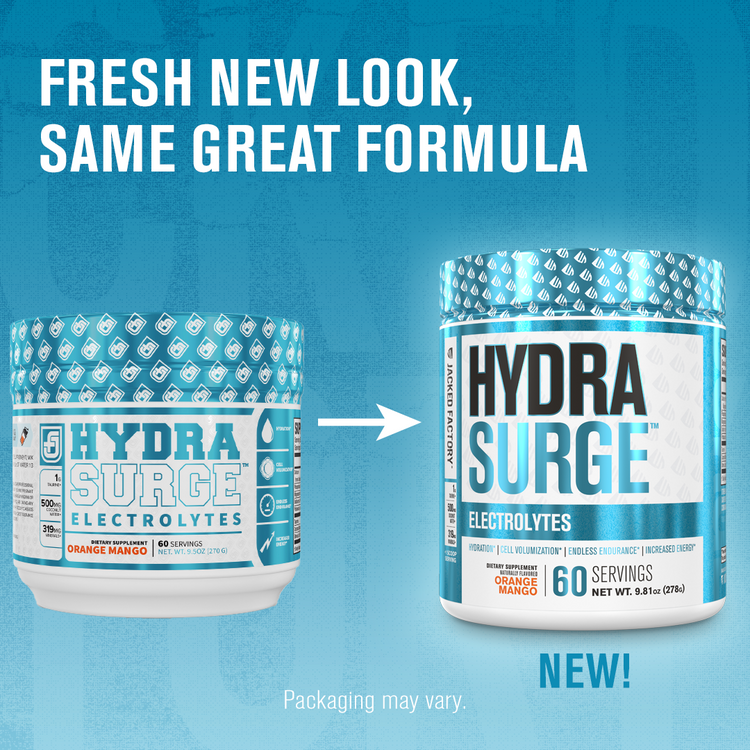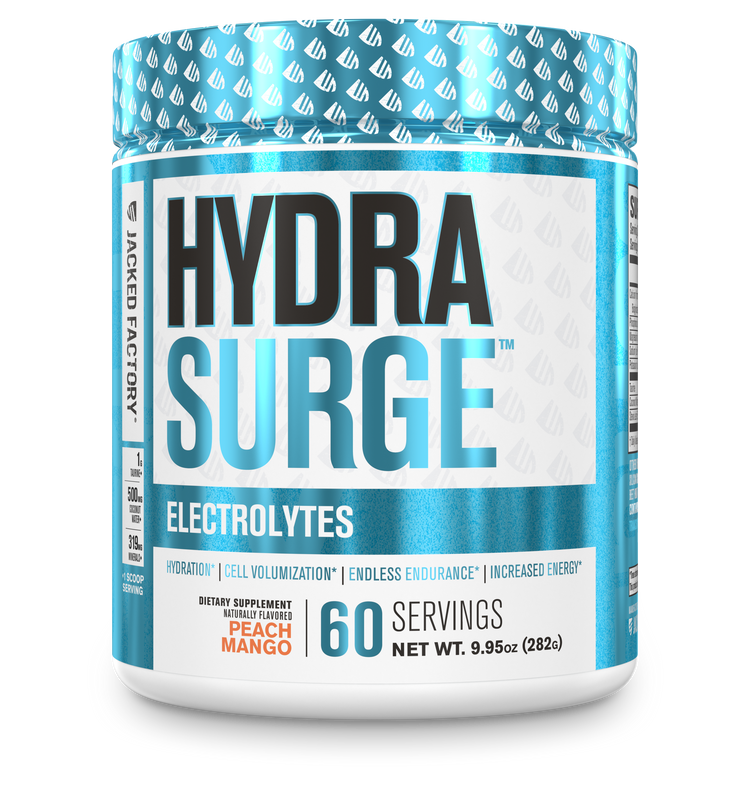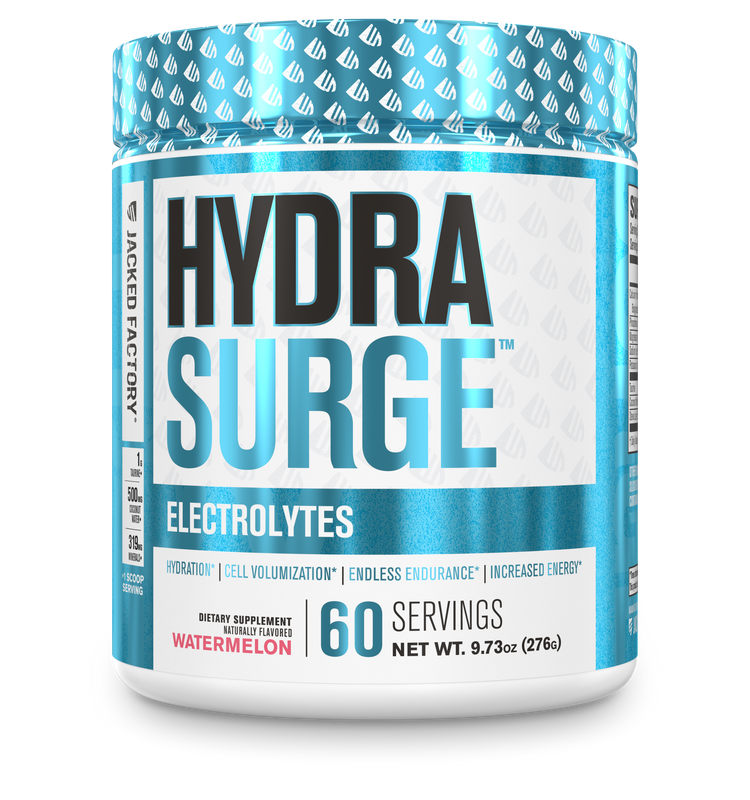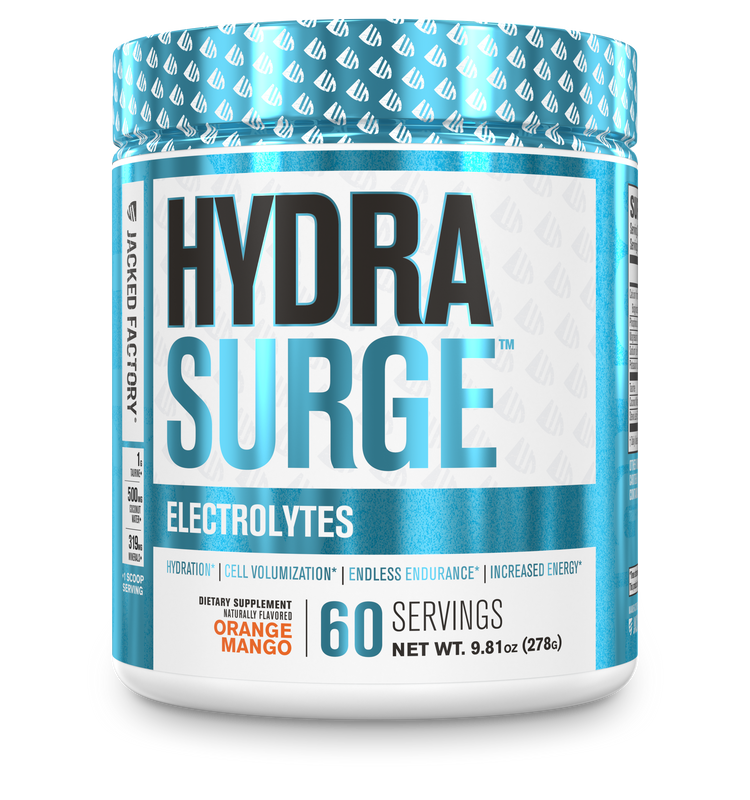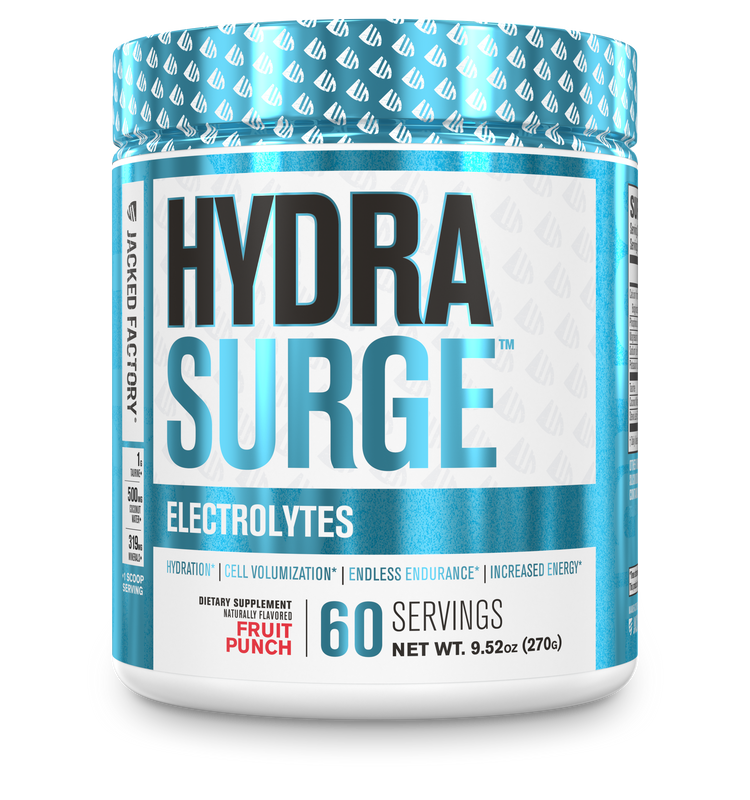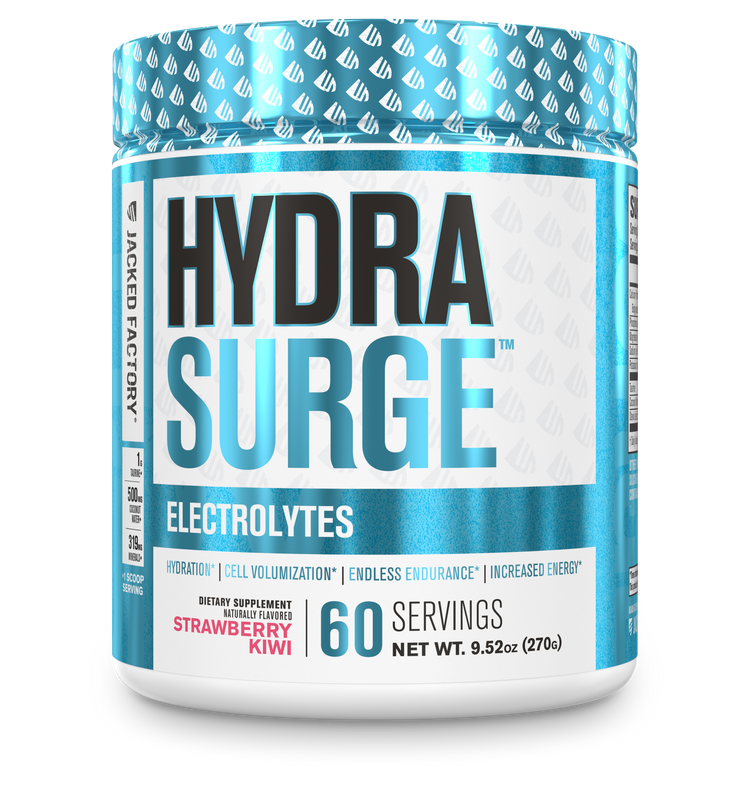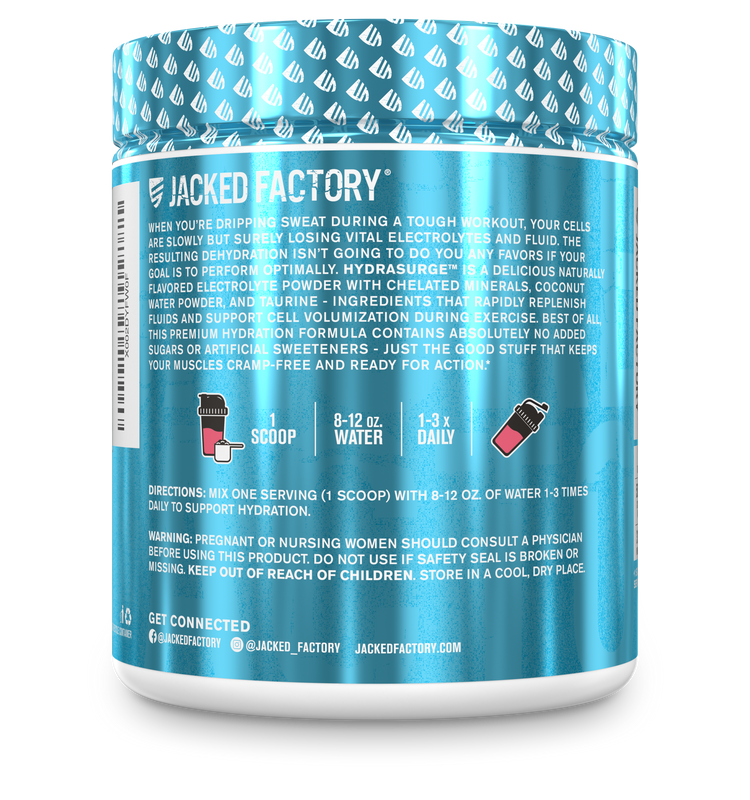 Key Benefits

Ingredients

Supplements Facts
Maximize Hydration with Premium Electrolytes

Improve Performance, Stamina, Cell Volumization, & Recovery

Enhance Energy Production and Vitality

Sugar Free, No Artificial Dyes or Fillers - Stevia Sweetened!

Manufactured in the USA in a cGMP Certified Facility

100% Hassle-Free Money-Back Guarantee
Taurine
Per Serving: 1 g
Increases athletic performance (especially at high intensity) and reduces exercise-induced oxidative stress. This amino acid is unique in that it's not abundant in foods, meaning you must supplement with it to reach effective doses.
Coconut Water Powder Complex
Per Serving: 500 mg
Coconut water is an organic source of essential minerals and electrolytes that are ideal for gym-goers and athletes, including magnesium, sodium, calcium, and potassium. Supplementing with coconut water will help your body stay hydrated and reduce the risk of cramping, thereby enhancing your physical performance and recovery.
Pink Himalayan Sea Salt
Per Serving: 125 mg
Sodium (as Pink Himalayan Sea Salt) is the primary positive ion (cation) present in fluid outside of cells. It modulates the amount of water in the body and the movement of sodium into and out of cells is essential for proper cell-to-cell signalling.
Magnesium
Per Serving: 25 mg
Works to support bone mineralization, protein building, muscular contraction, nerve impulse transmission, and immunity.
Phosphorus
Per Serving: 35 mg
Phosphorus is a chemical element that has important roles in the human body. It is almost always found in the form of phosphate, and works in along with calcium to support bone density, as well as being a crucial substrate for energy (ATP) production within muscle cells.
Calcium
Per Serving: 84 mg
Supports muscular contraction, cell signaling, cell division, and bone health.
Potassium
Per Serving: 50 mg
Potassium is the primary positive ion (cation) present inside of cells. Along with sodium, potassium is essential for cell-to-cell signaling and is also an important substrate for skeletal muscle contraction.
Stevia Leaf Extract
Per Serving: 135 mg
Stevia is very sweet and considered 100 - 200 times sweeter than sugar, but luckily it doesn't raise blood sugar levels like sugar and other artificial sweeteners do.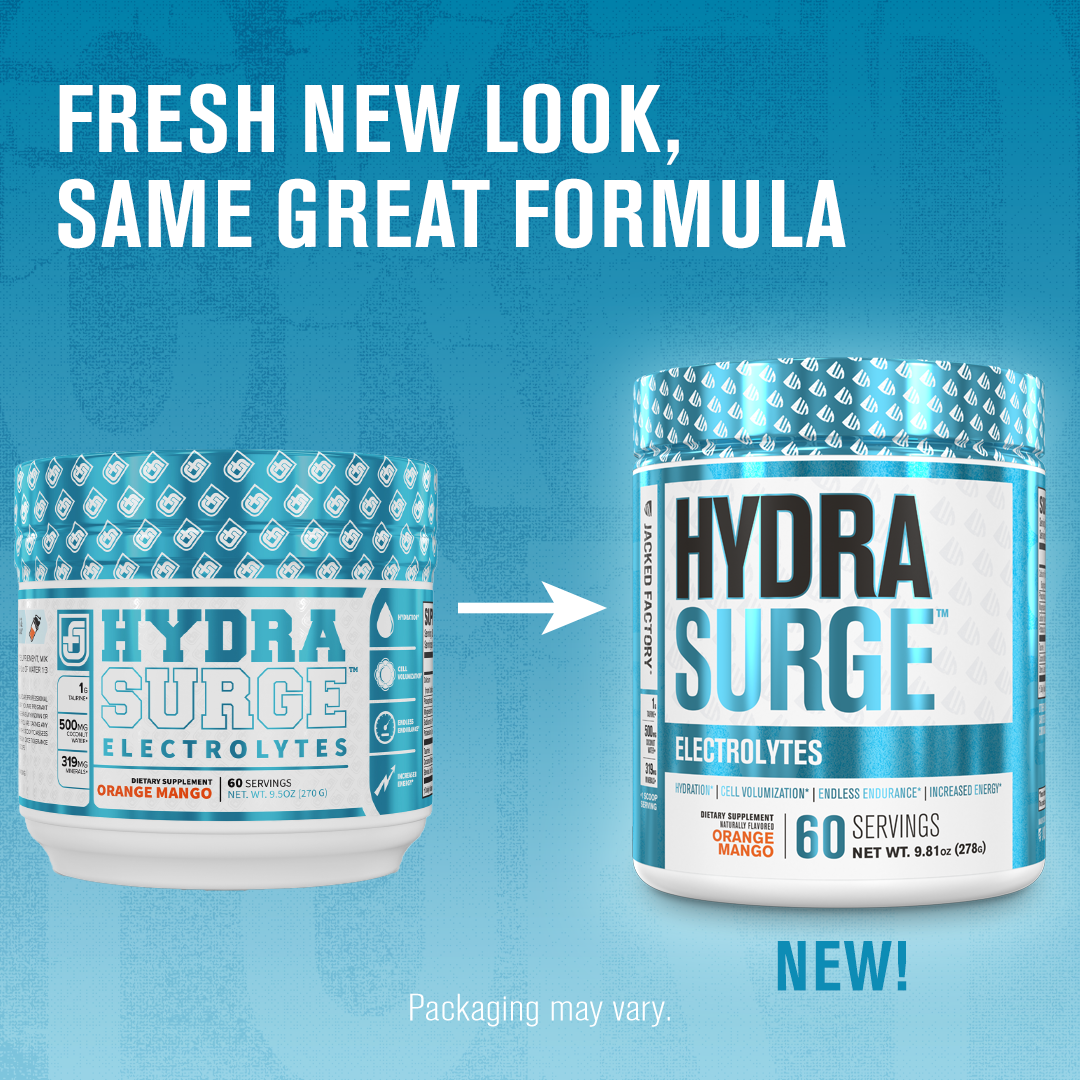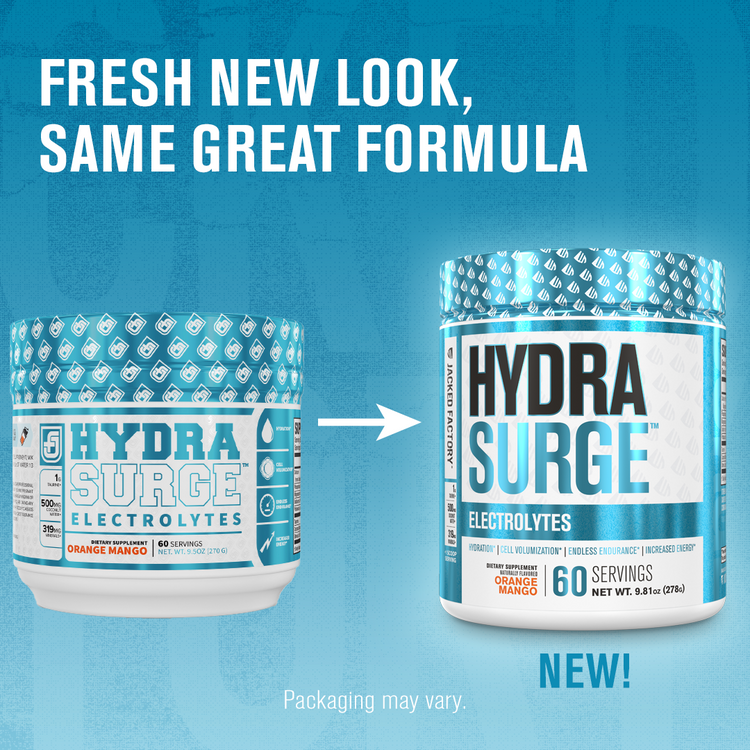 FAQS
How do I take Hydrasurge?
Directions: As an electrolyte supplement, mix 1 scoop of HYDRASURGE 8-12 oz of water 1-3 times per day.

*If you experience any undesirable effects, stop use immediately and consult with your doctor.
Where is Hydrasurge manufactured?
All Jacked Factory products are proudly manufactured in the USA in a cGMP certified facility using the highest quality control guidelines for maximum potency, quality, & safety.

Is this product vegan?
Yes! Hydrasurge is vegan.