NITROSURGE
9,000mg L-Citrulline
The key ingredient for any good pump. We stacked 9,000mg of L-Citrulline in Nitrosurge Max, that is 3x the clinical dose! Increased blood flow through nitric oxide production will enhance your pumps, strength, and performance during any intense training session.
350mg
Powerful, natural caffeine source from organic green coffee beans that supplies you with clean and sustained energy
1,600mg
A patented form of highly bioavailable arginine proven to enhance blood flow to the brain making your focus dialed in as little as 15 minutes.
300mg
This patented nootropic is known for its ability to enhance the mind-muscle connection you have been searching for. Proven to enhance focus and sharpness, and deliver serious increases in muscular power output.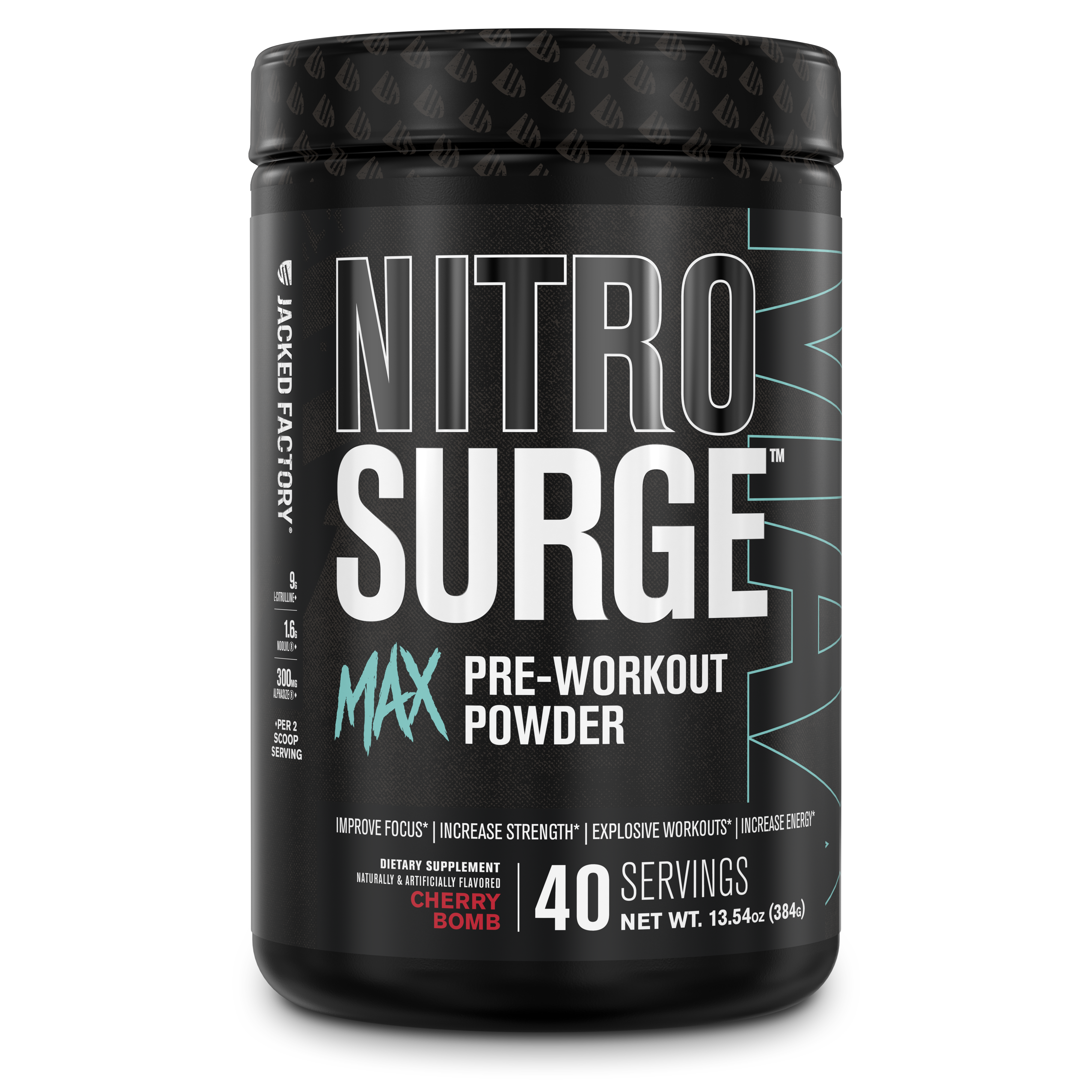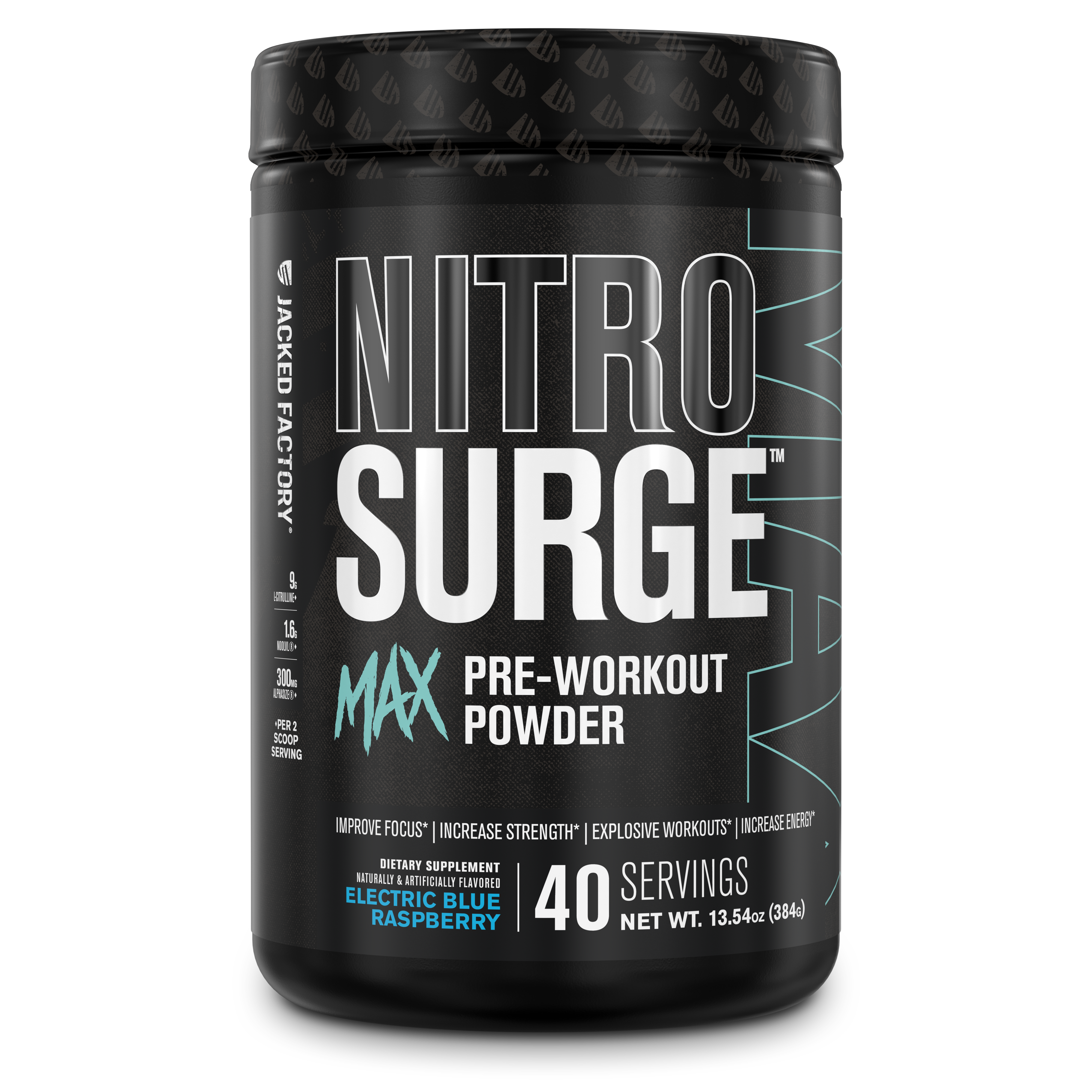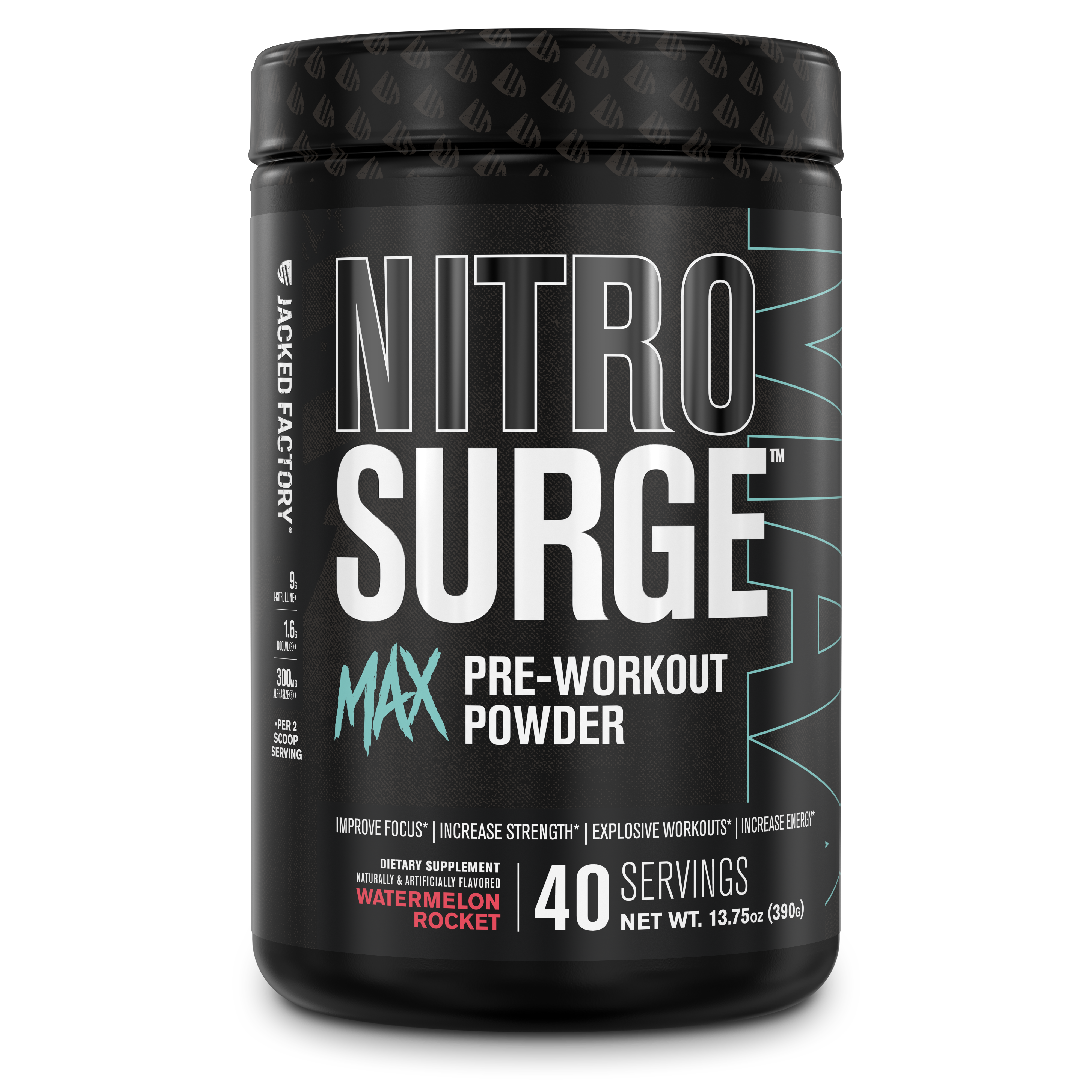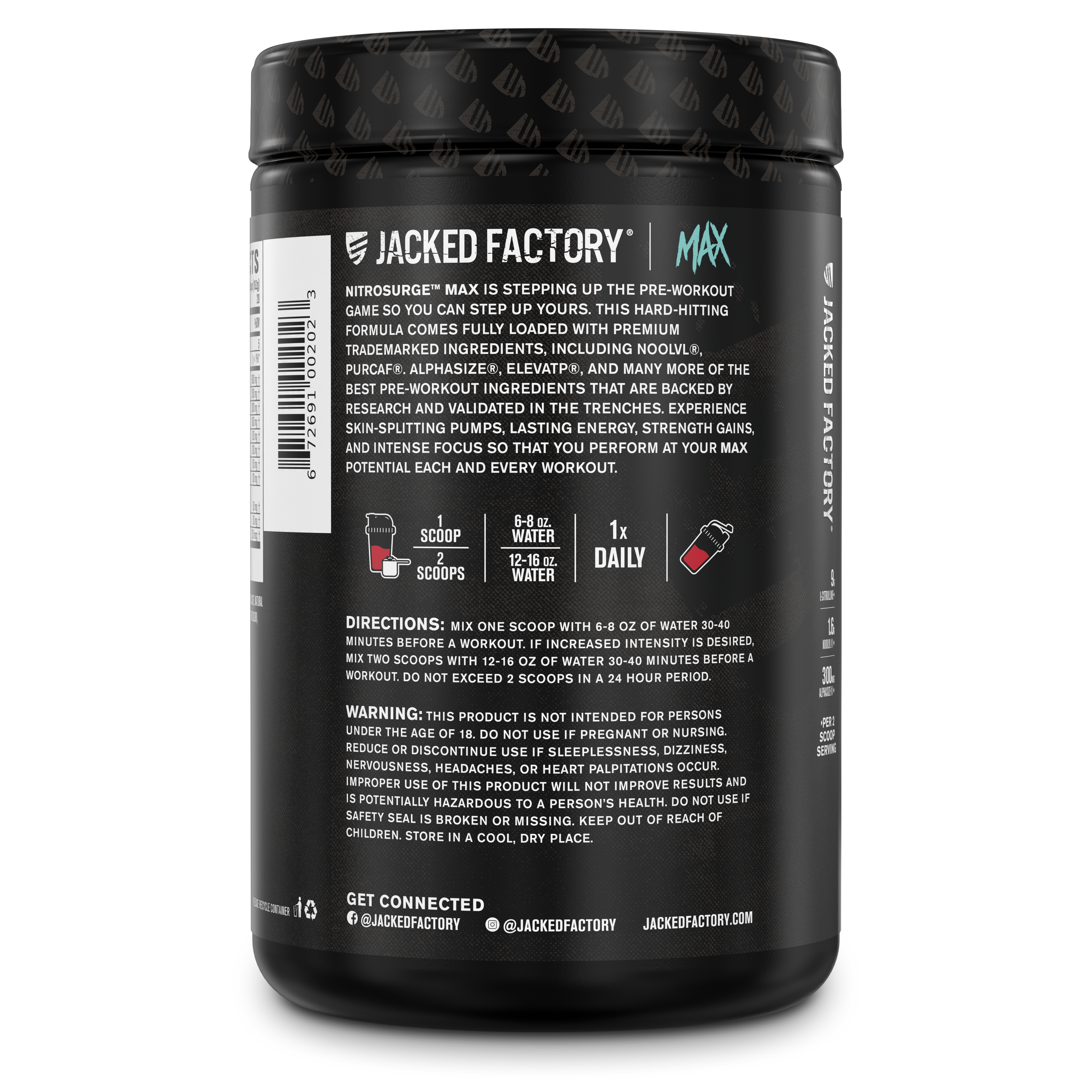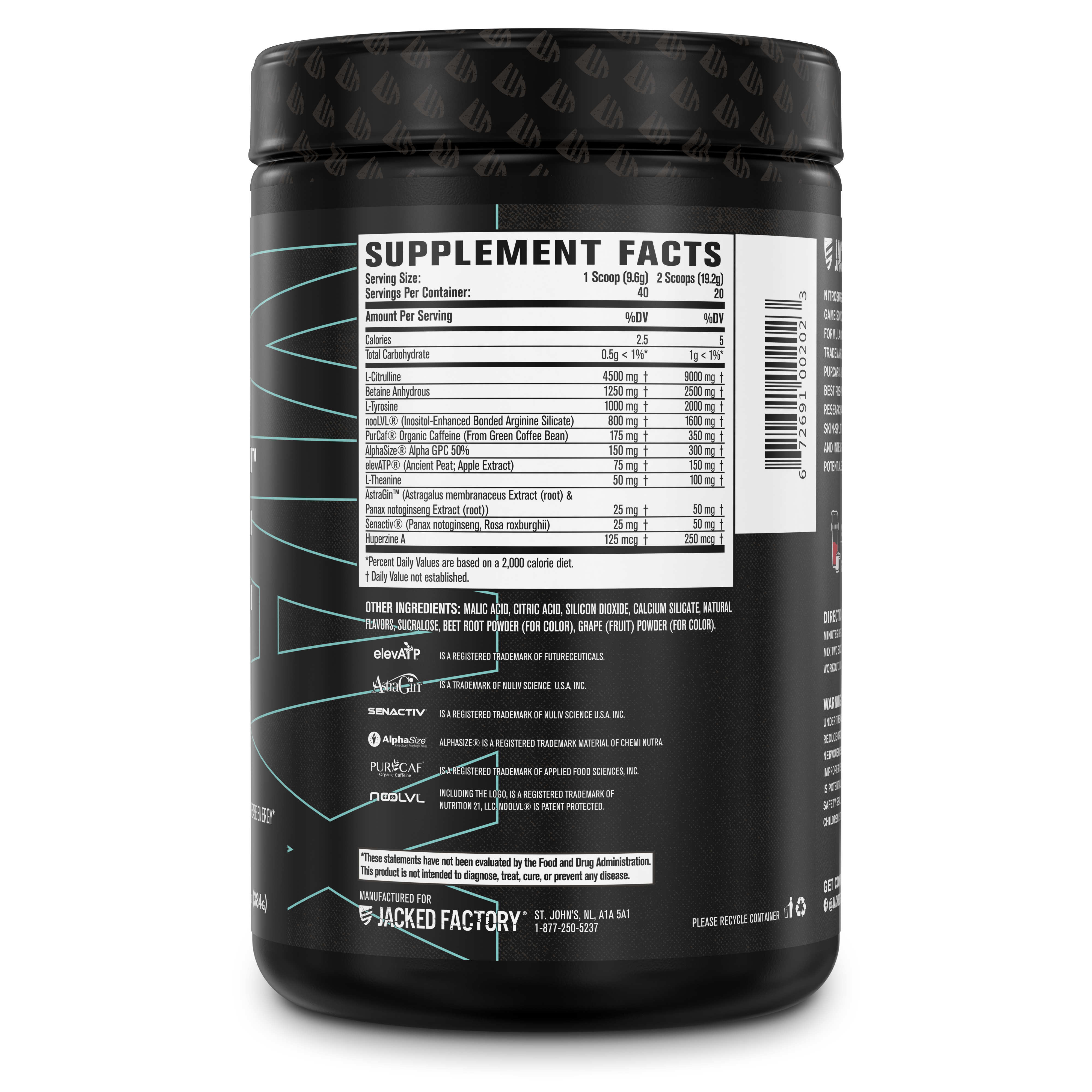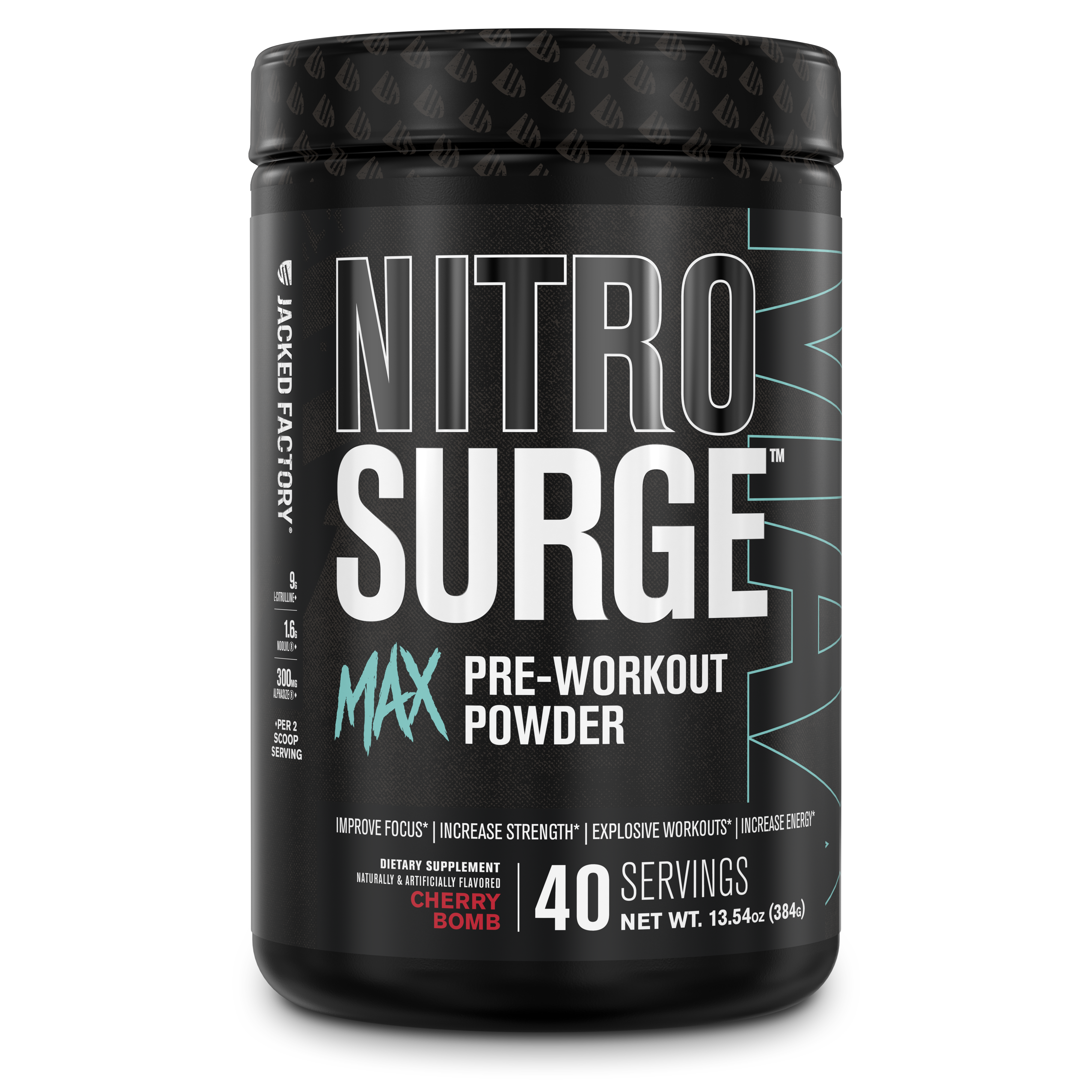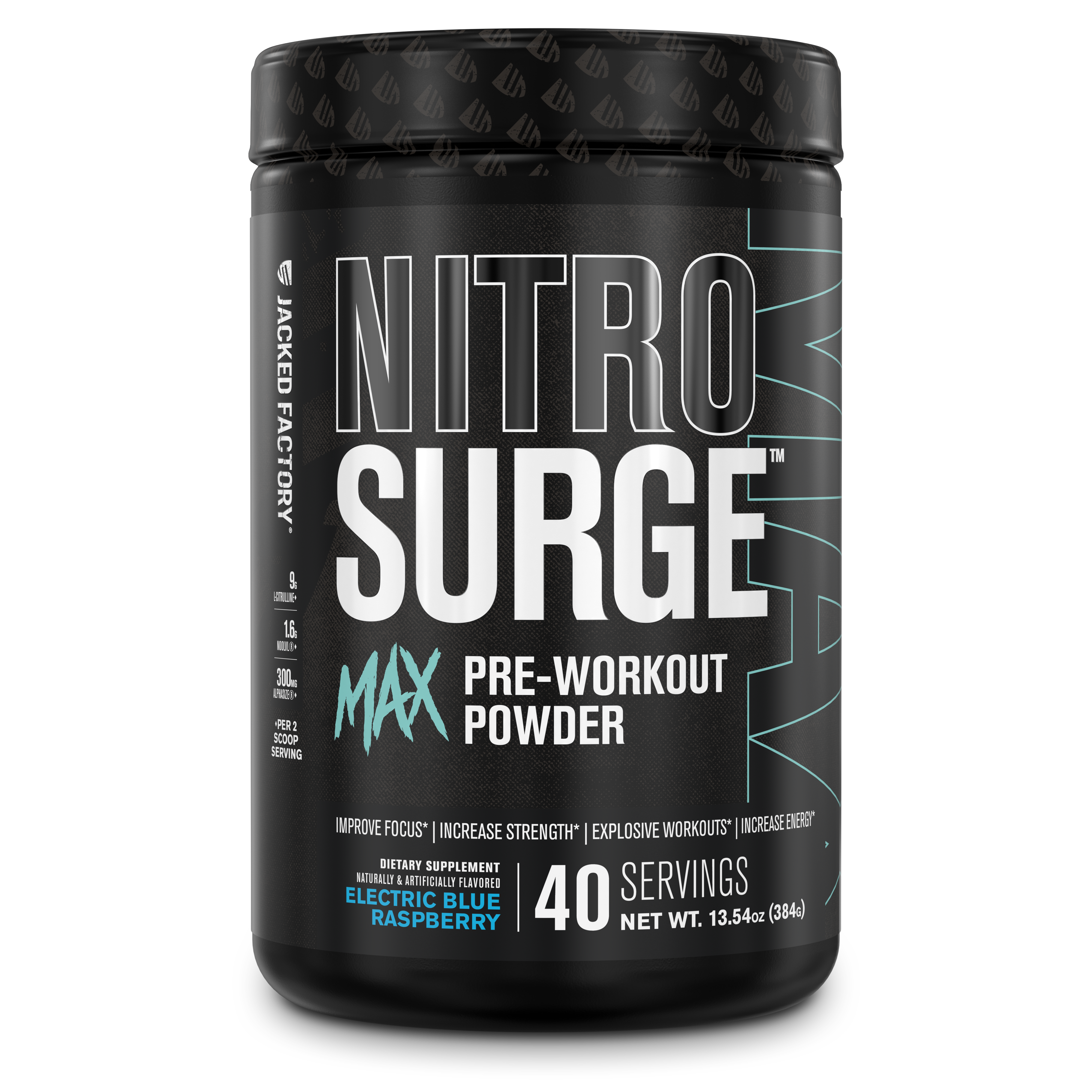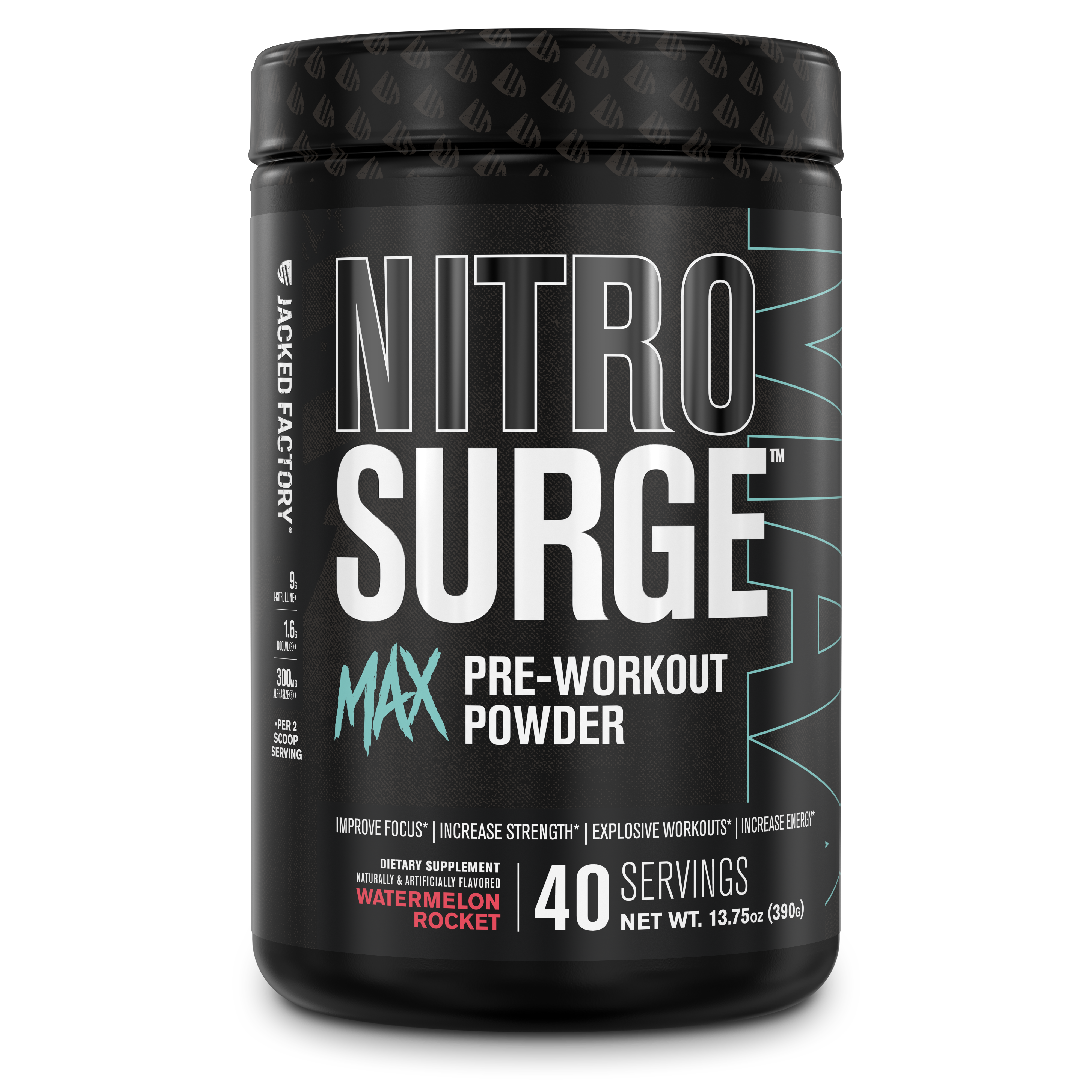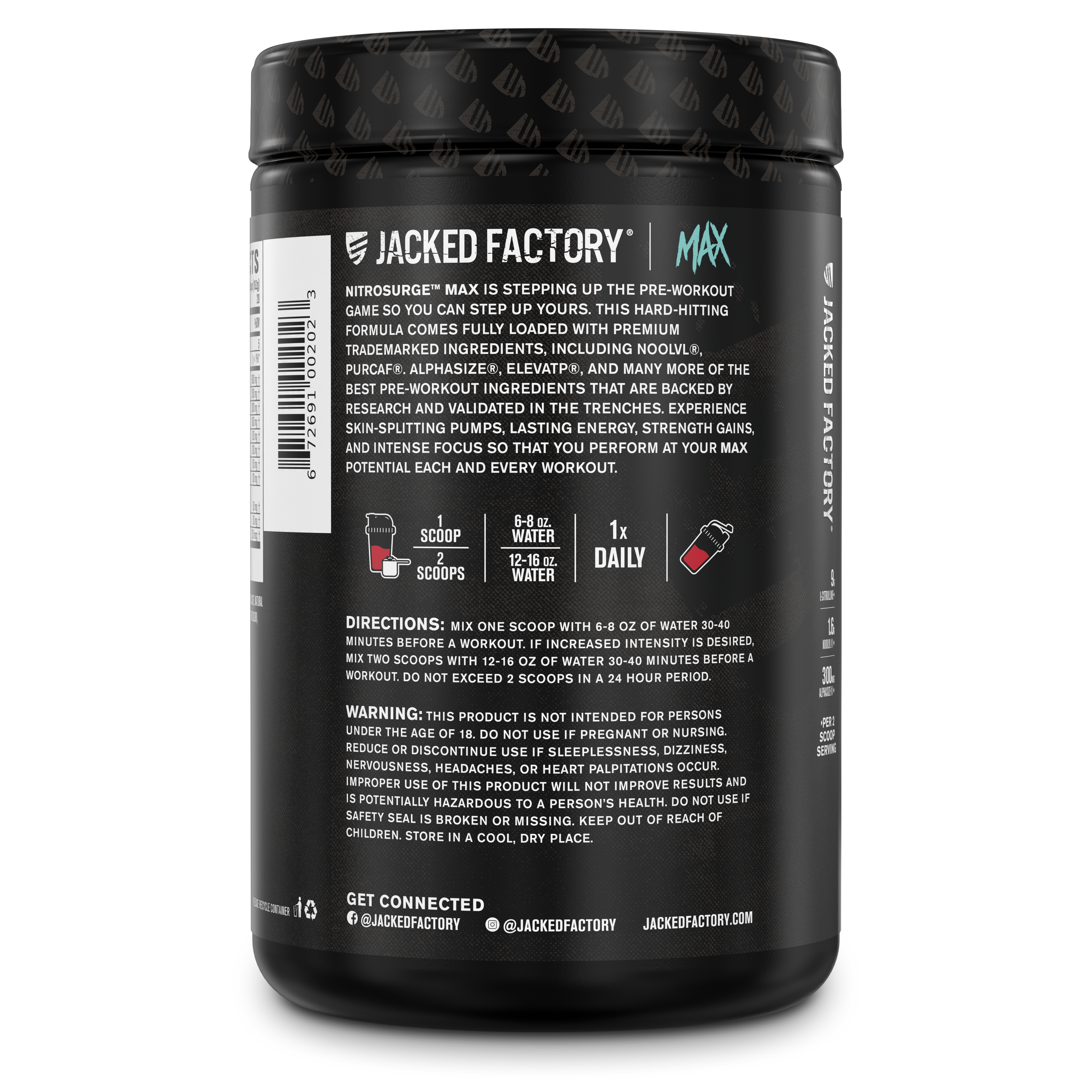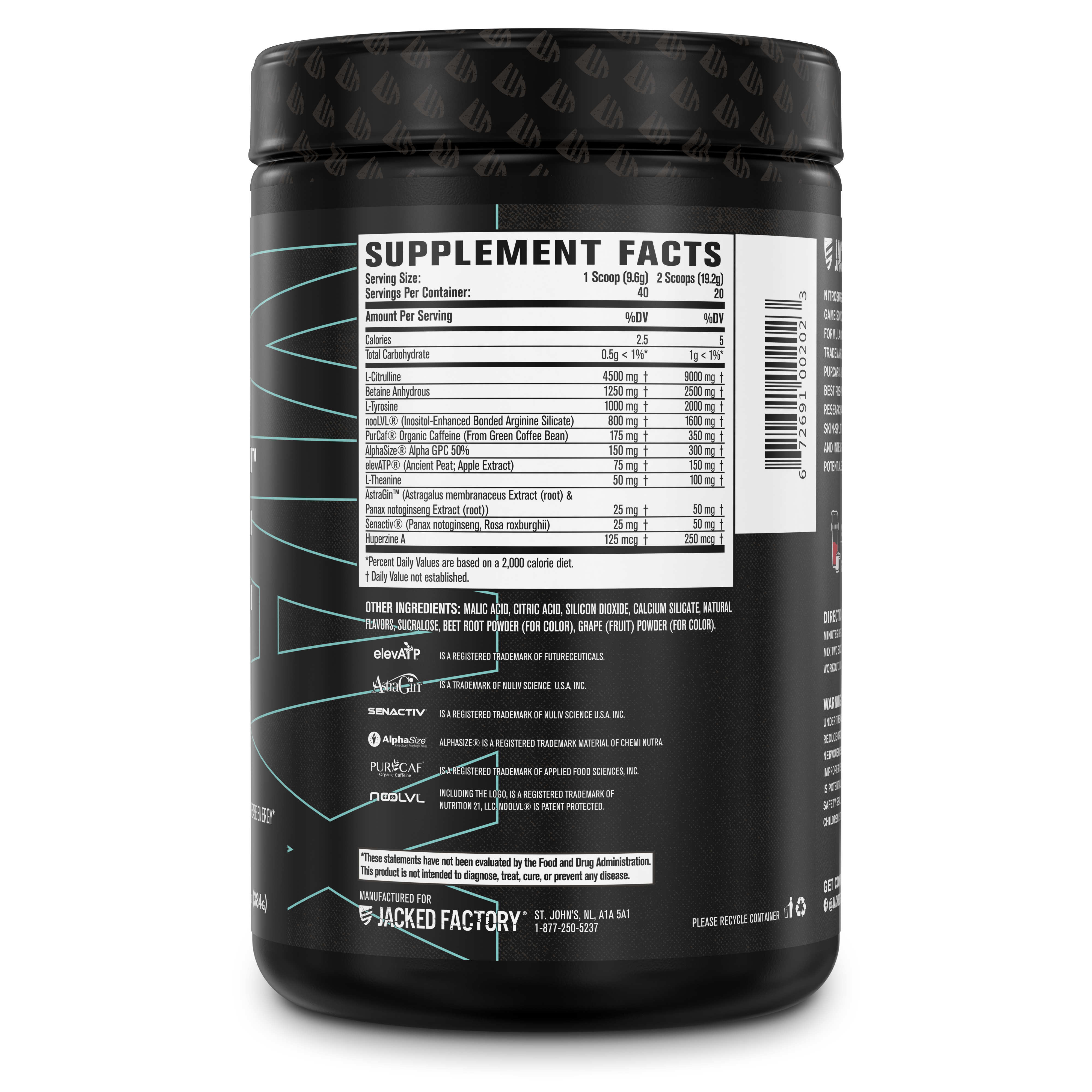 Nitrosurge™ Max
$39.99
Nitrosurge™ Max is stepping up the pre-workout game so you can step up yours. This hard-hitting formula comes fully loaded with premium trademarked ingredients, including nooLVL®, PurCaf®, AlphaSize®, ElevATP®, and many more of the best pre-workout ingredients that are backed by research and validated in the trenches. Experience skin-splitting pumps, lasting energy, strength gains, and intense focus so that you can perform at your max potential each and every workout.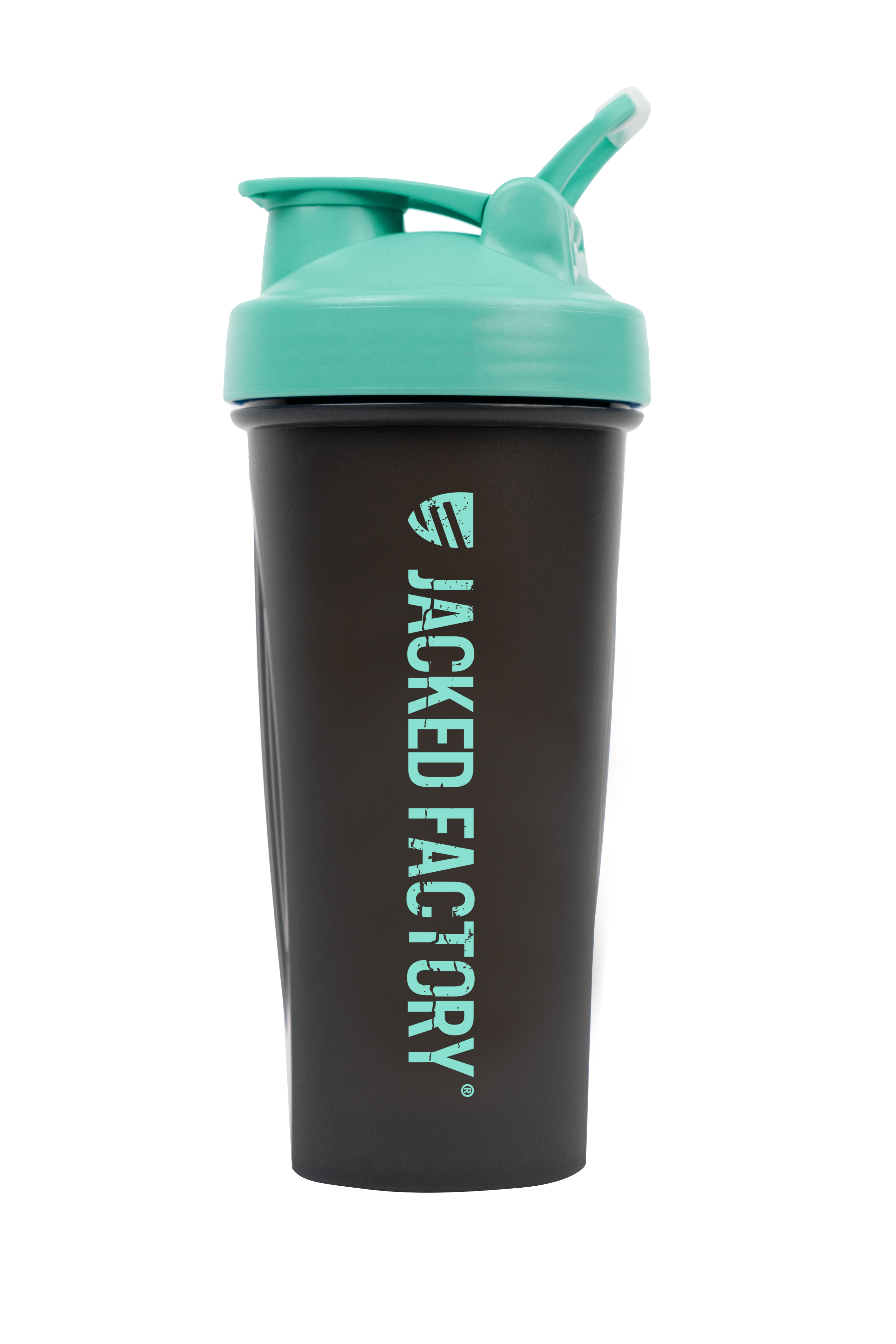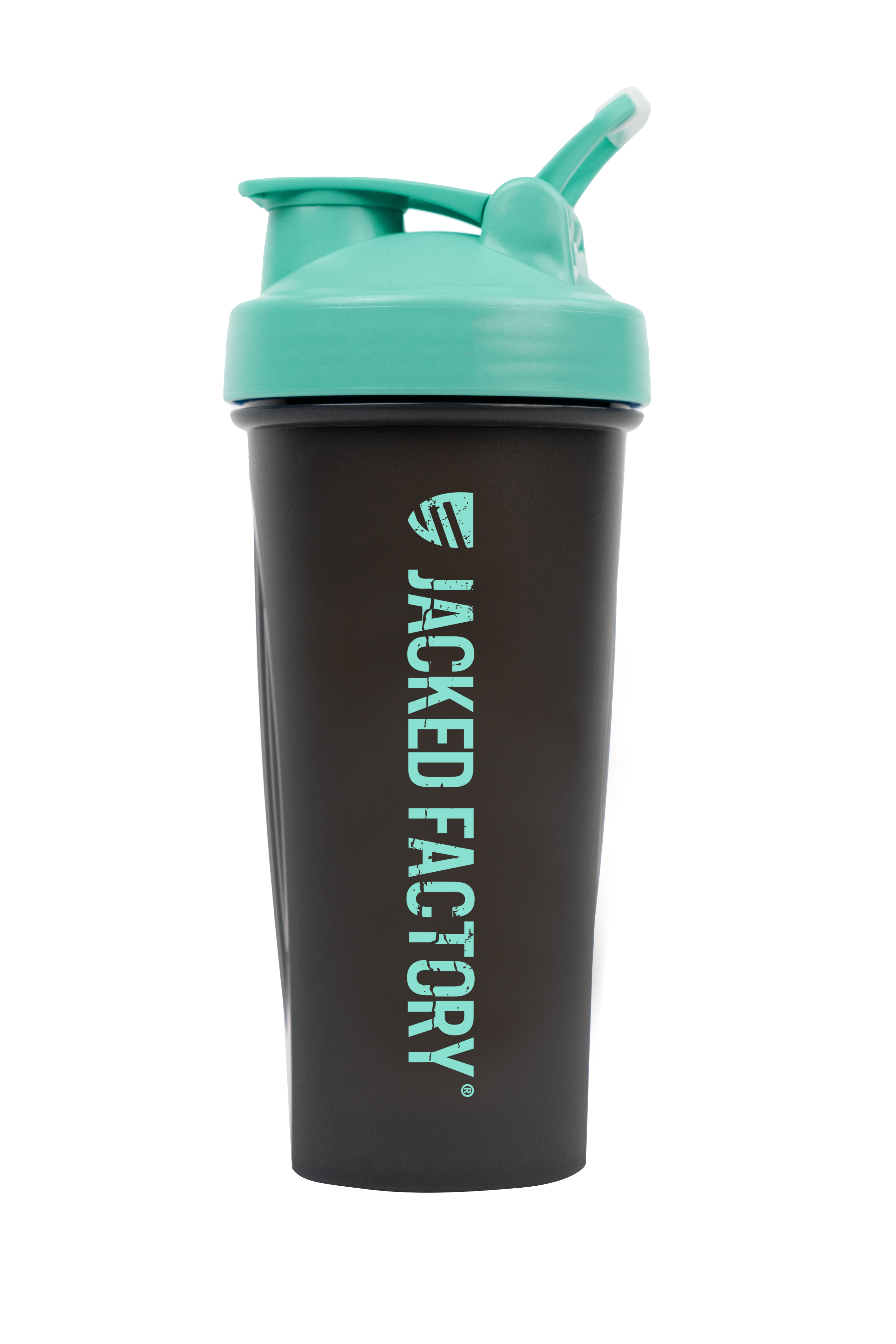 Nitrosurge Max Shaker Bottle
$5.00
New Nitrosurge Max shaker bottle! Limited quantities available.

























HITS DIFFERENT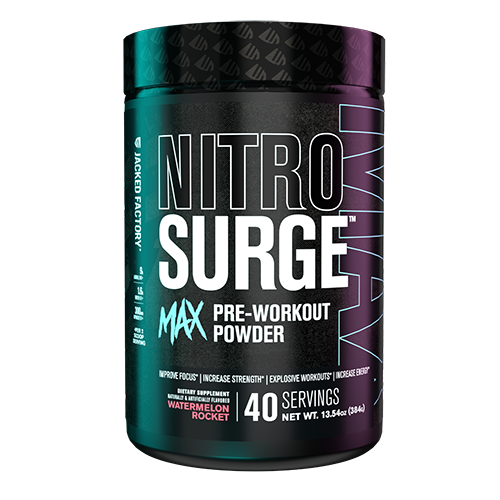 9G CITRULLINE
350MG ORGANIC CAFFEINE
POWERFUL PATENTED INGREDIENTS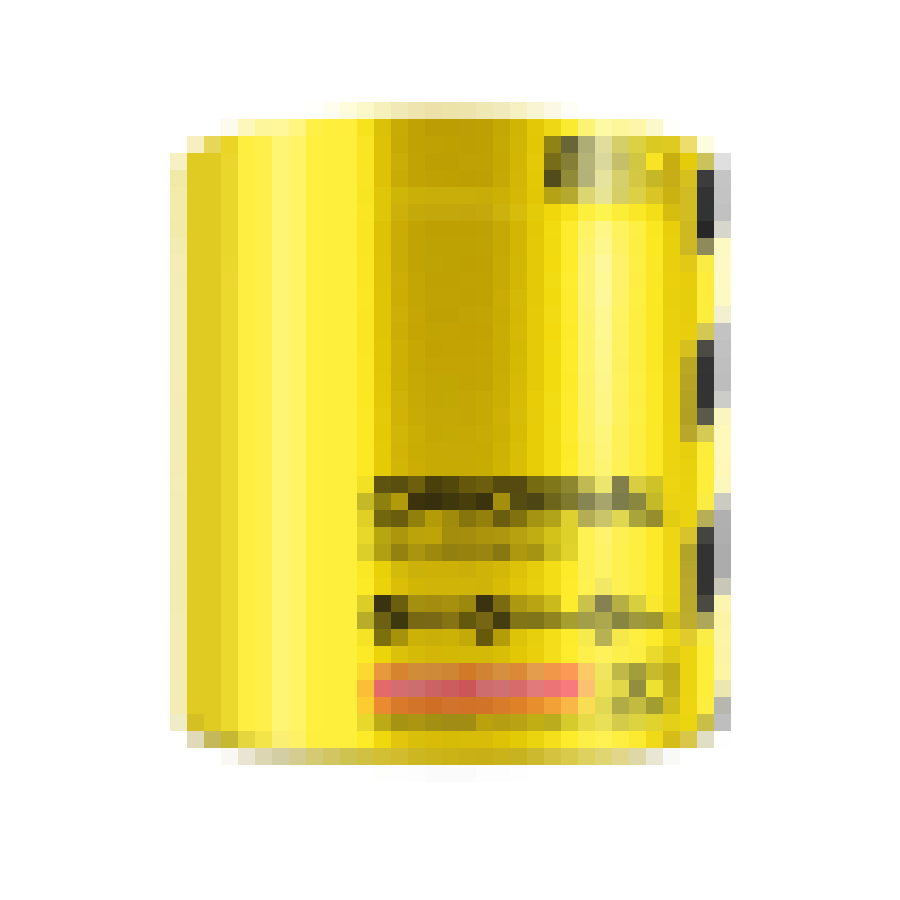 1G CITRULLINE
150MG SYNTHETIC CAFFEINE
UNDERDOSED INGREDIENTS
REVIEWS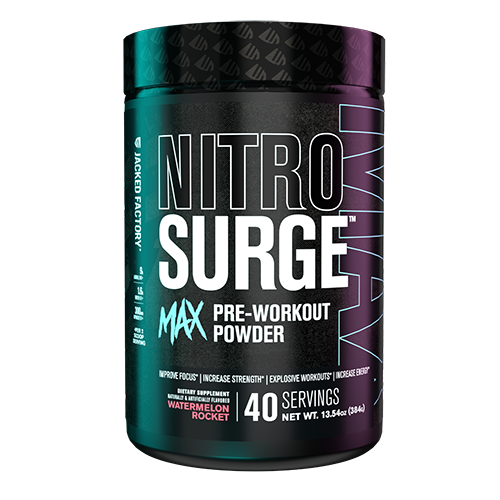 Got the nitro surge max box, and I have to say this packaging is insane. Jacked factory is the best out there, and they definitely hit home run with this one!!
Langston R.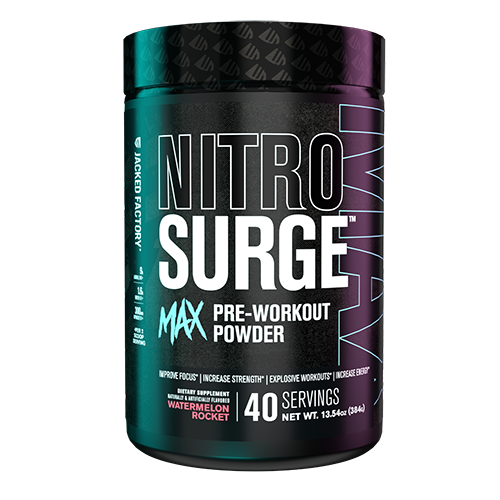 So good! Actually tastes good and the pump is unreal.
Josh M.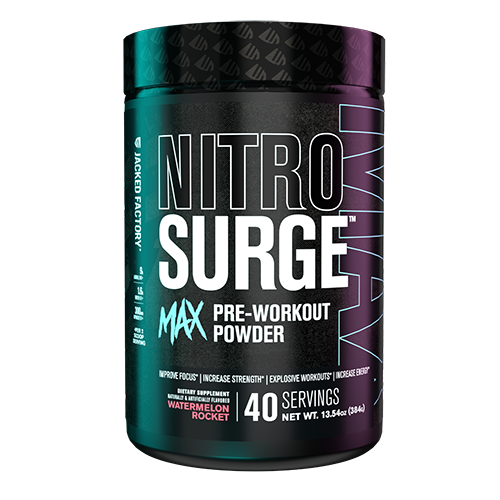 This is by far the best pre-workout I've ever used. Will definitely be buying again!
Sean J.