Intrasurge Intra-Workout BCAA Energy
Regular price

$0.00

Sale price

$29.99

Unit price

per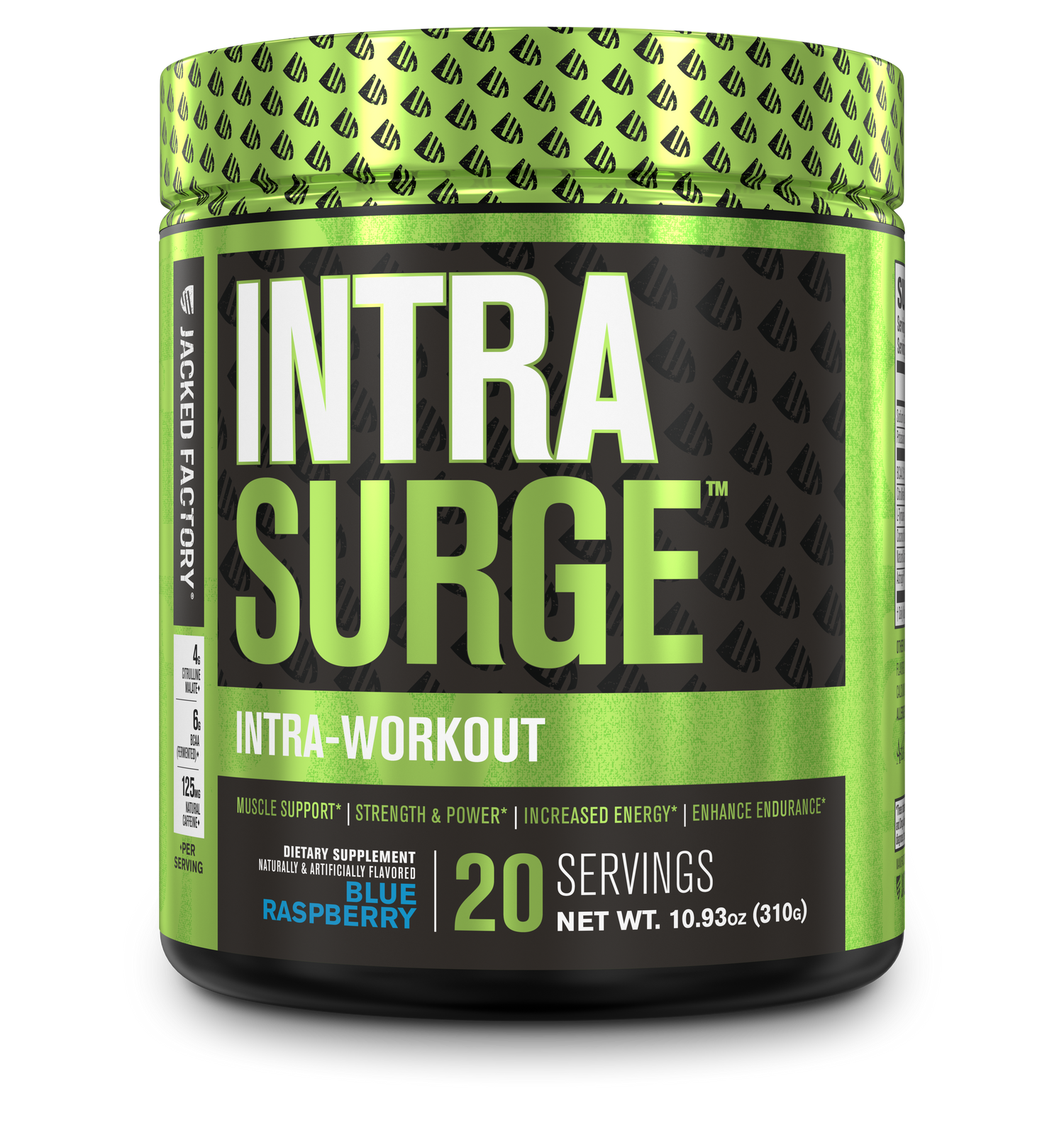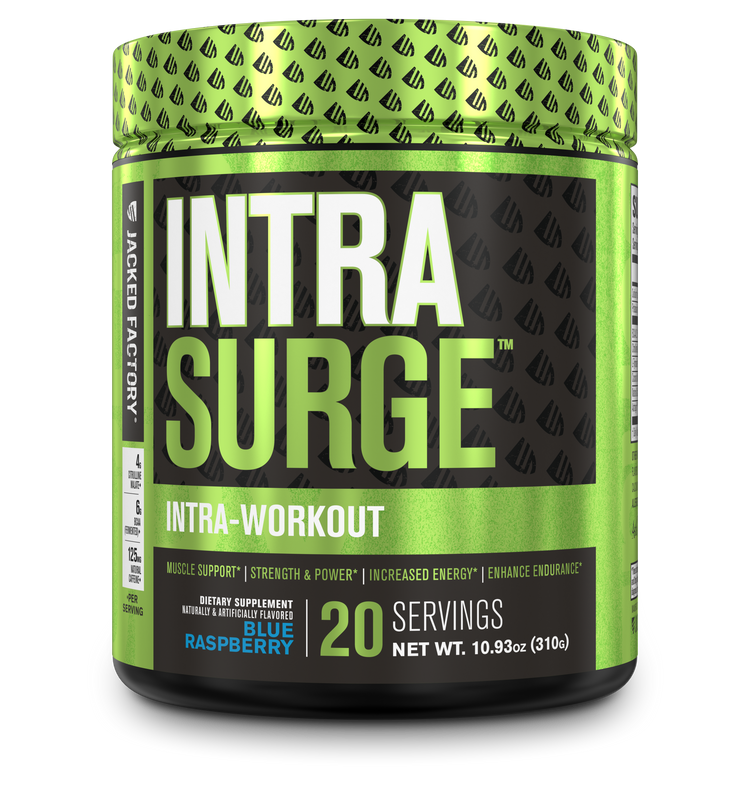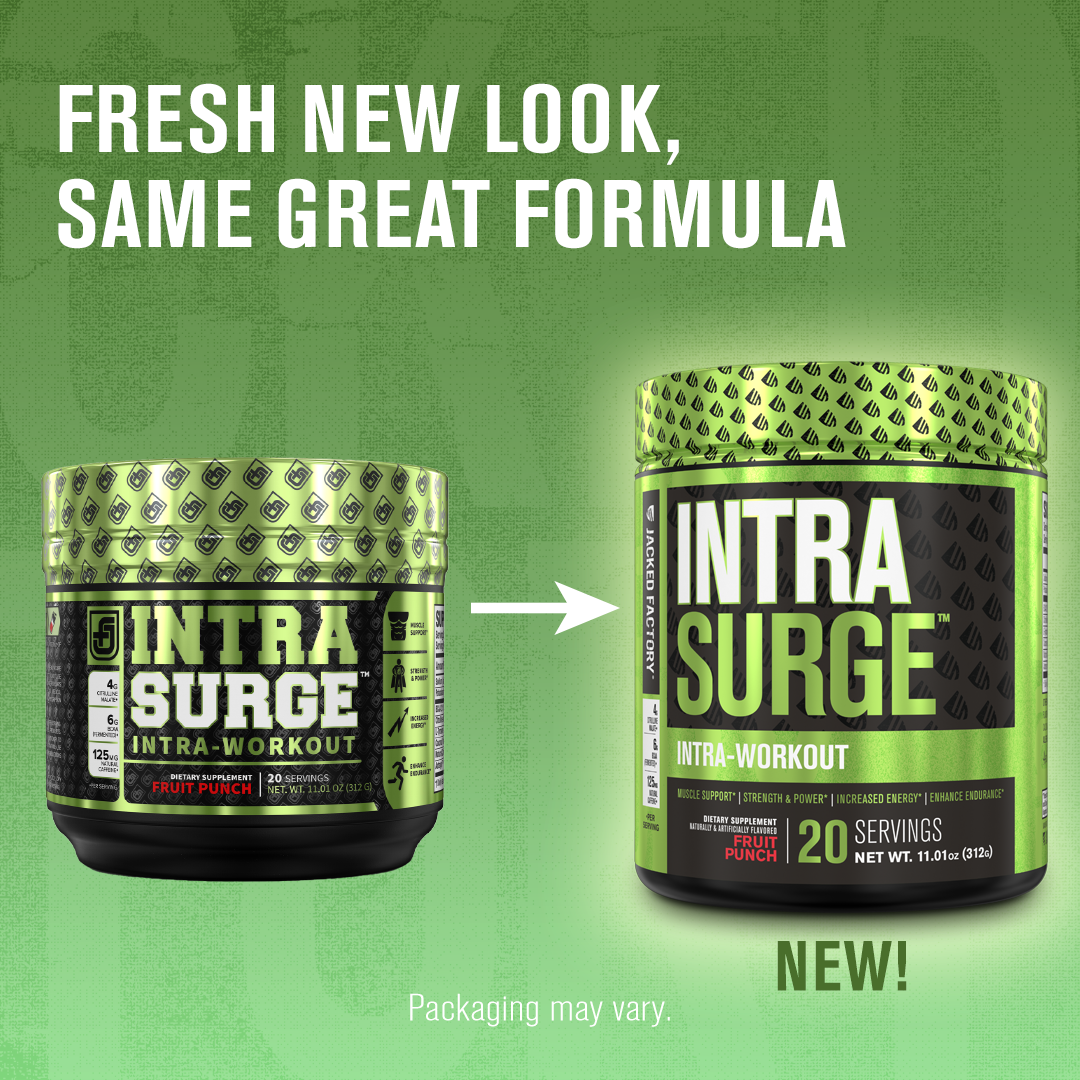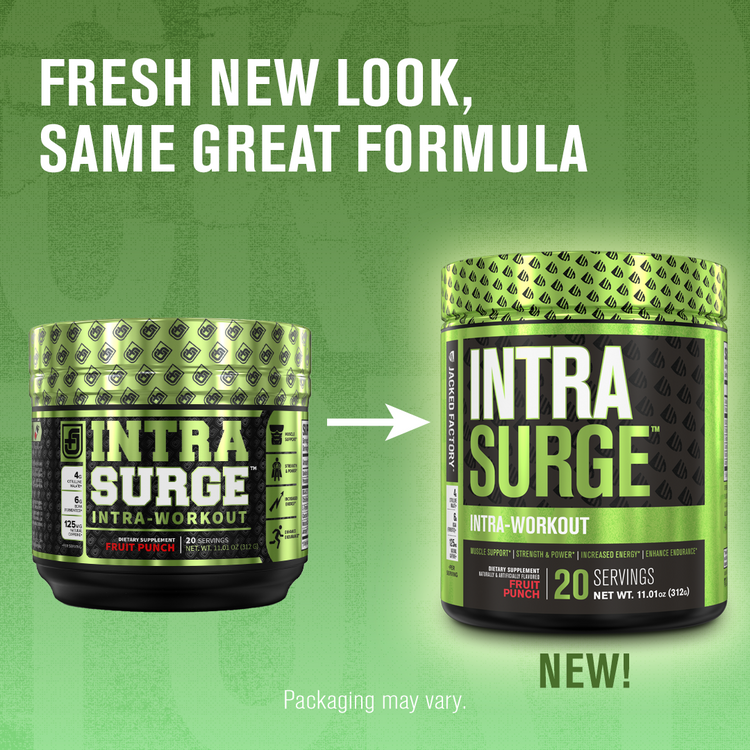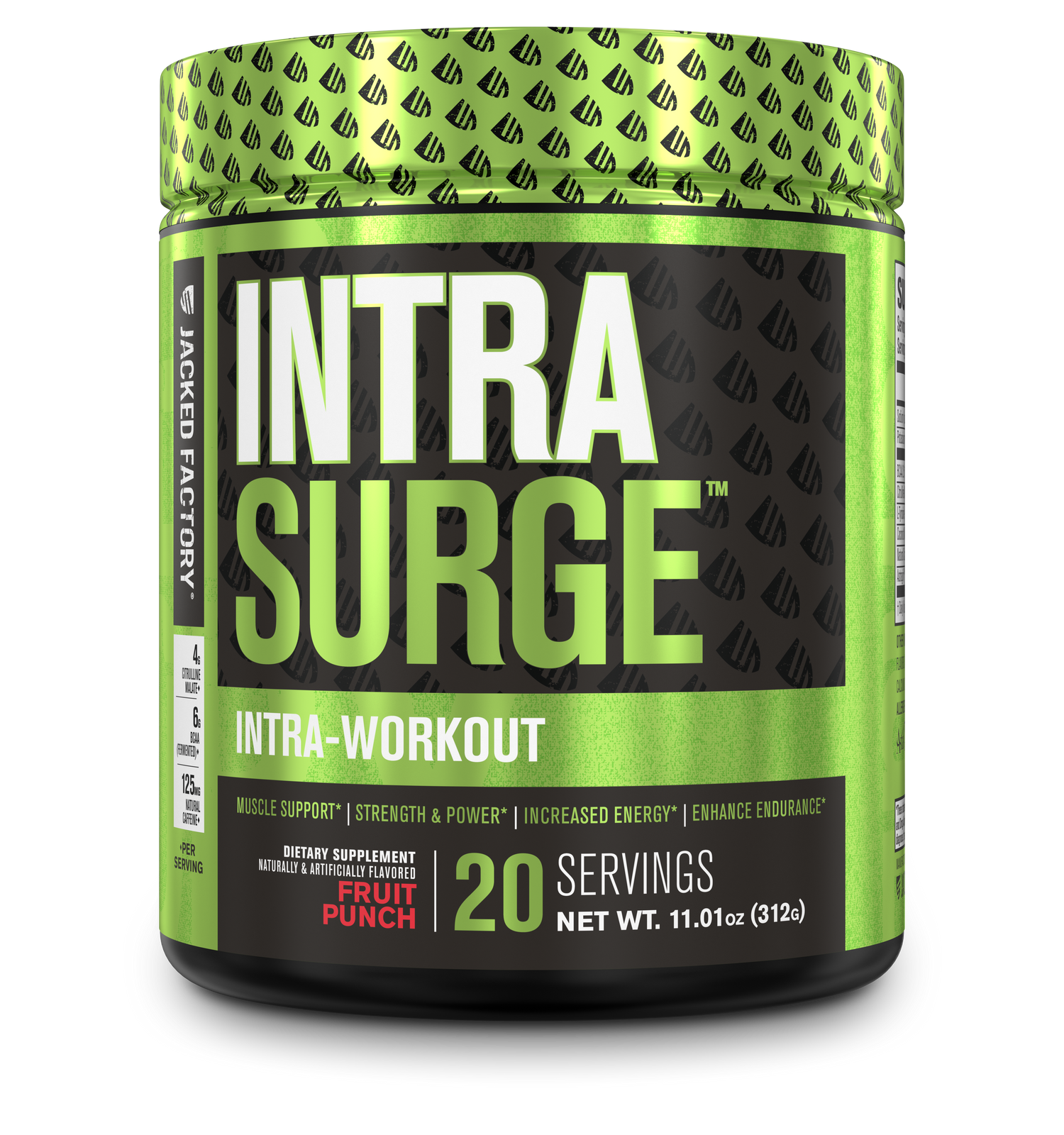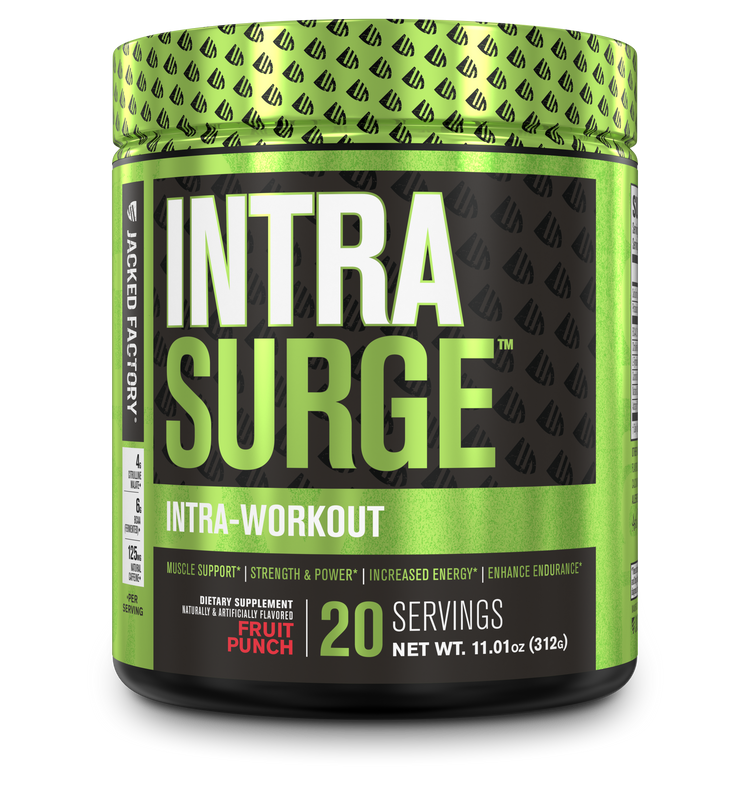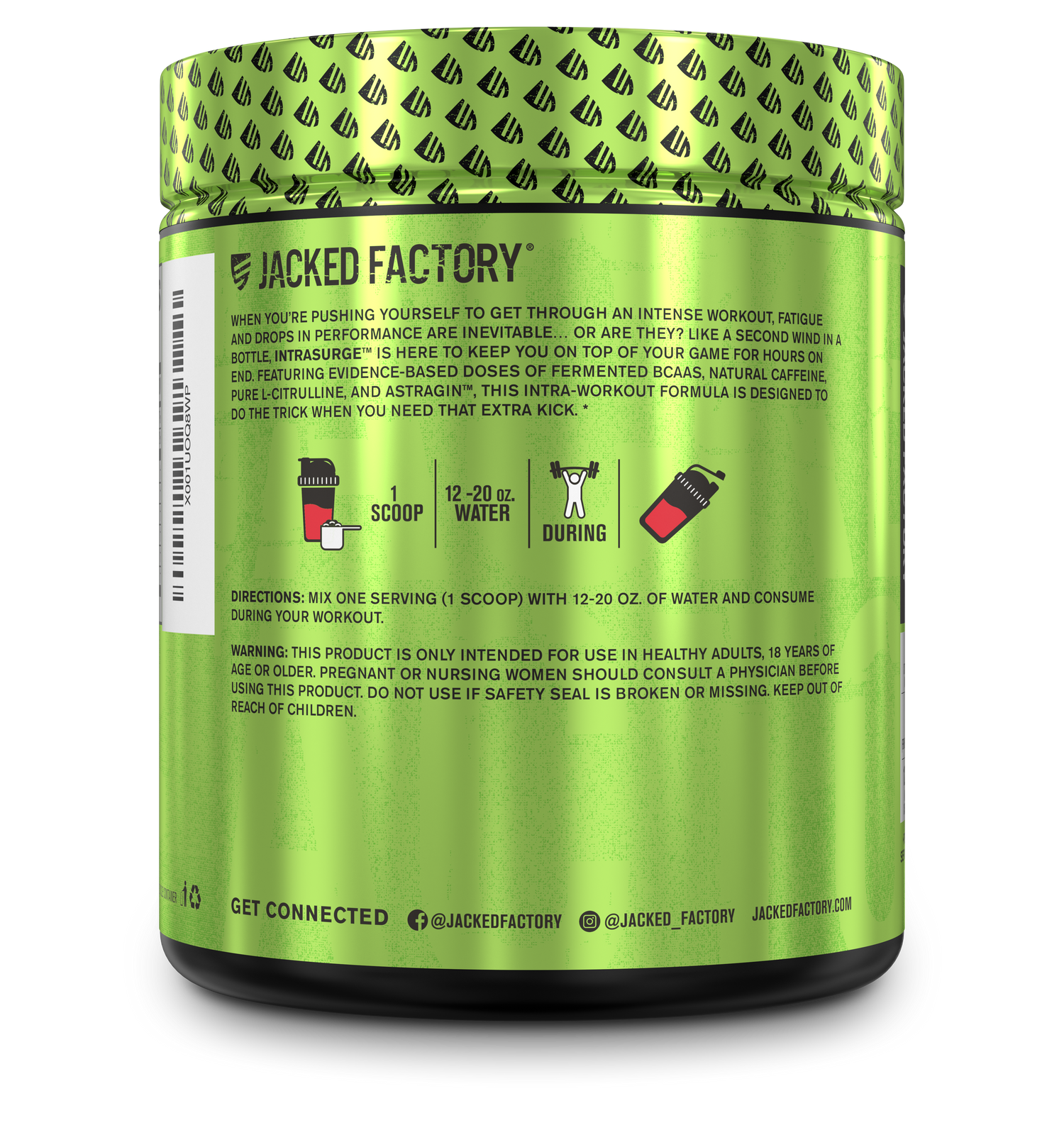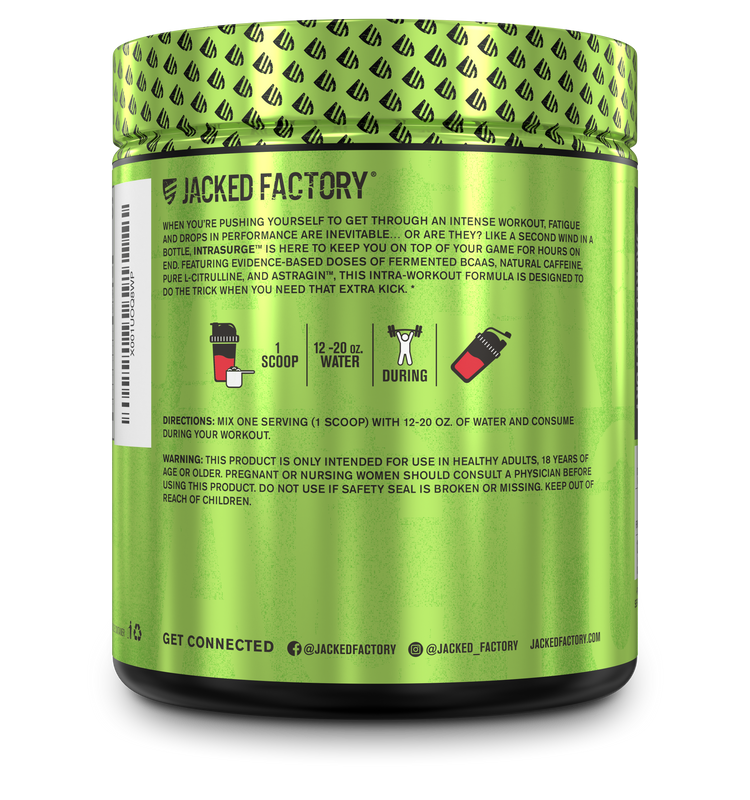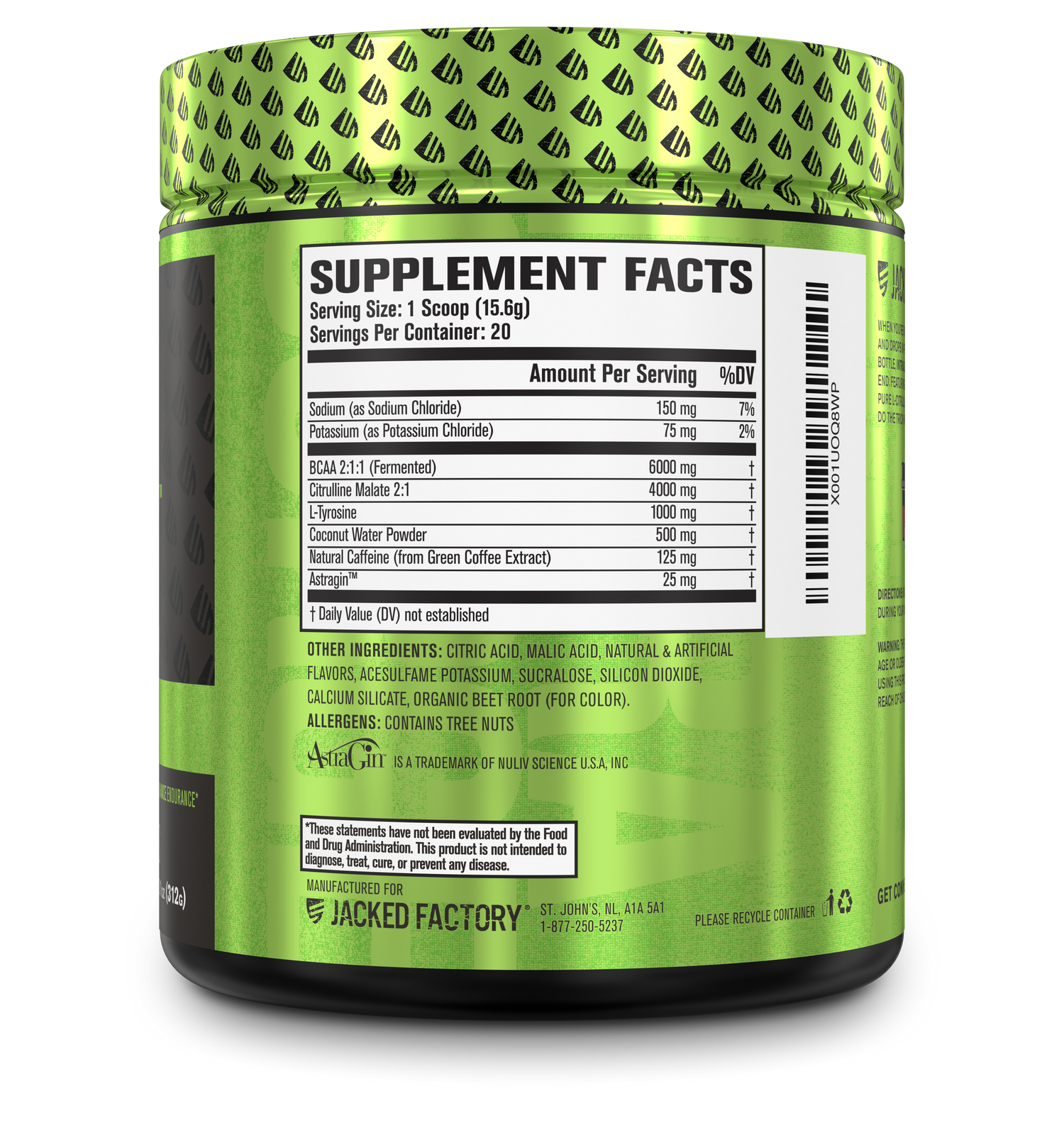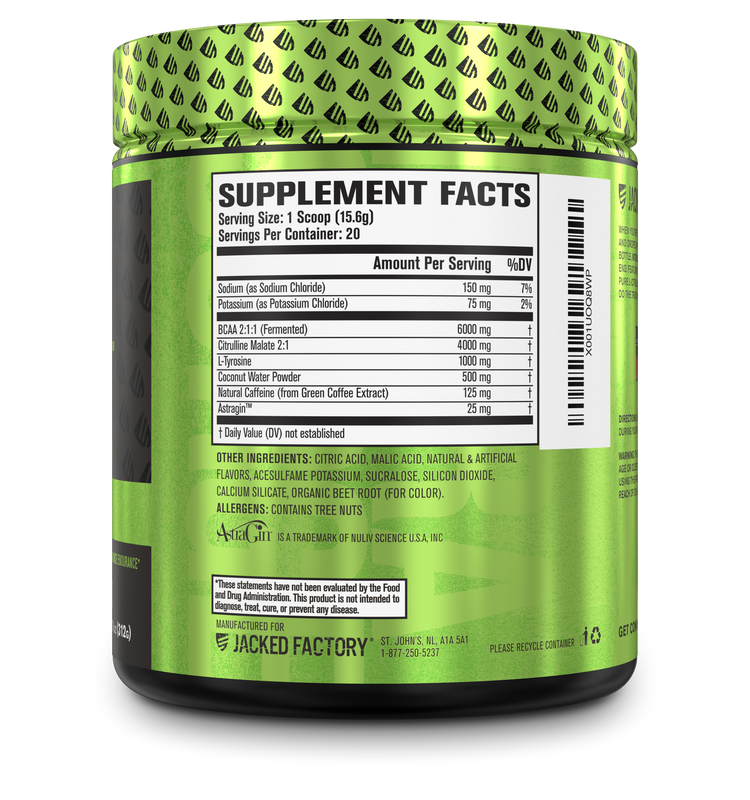 Intrasurge Intra-Workout BCAA Energy
Regular price

$0.00

Sale price

$29.99

Unit price

per
Intrasurge is a premium workout support supplement that is ideal for anyone from elite athletes to casual gym-goers. Intrasurge mixes easily in water and tastes phenomenal. We're confident it's the best tasting BCAA and intra-workout supplement you will ever taste!
The ingredients in Intrasurge are clinically proven to increase athletic performance, energy, focus, stamina, and recovery. They also help prevent muscle tissue breakdown, promote fat loss, and enhance lean muscle building. We also made sure to omit unnecessary additives/fillers and simple sugars that can actually impede your performance, muscle building, and fat loss.
Taking Intrasurge before, during, and/or after training allows you to achieve peak performance each and every workout.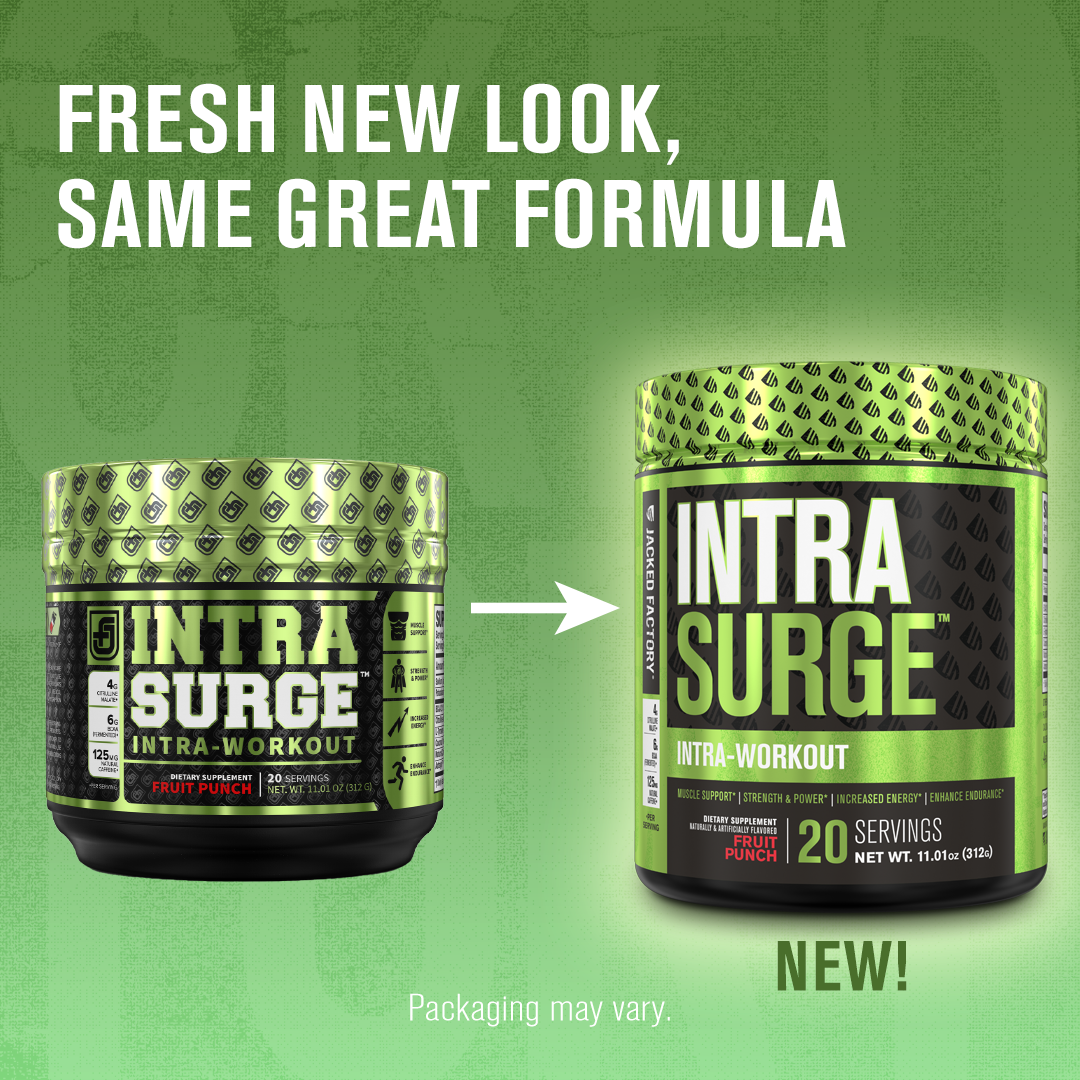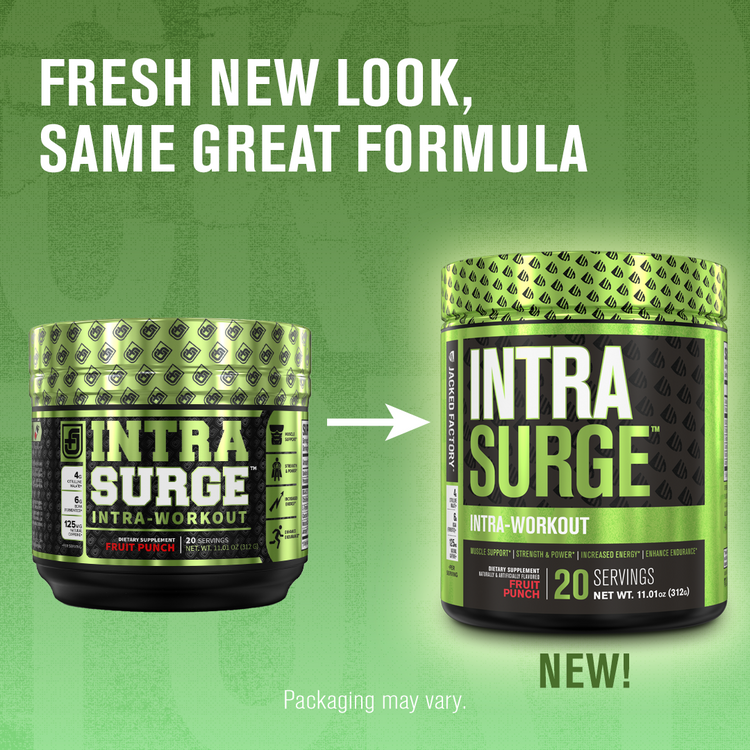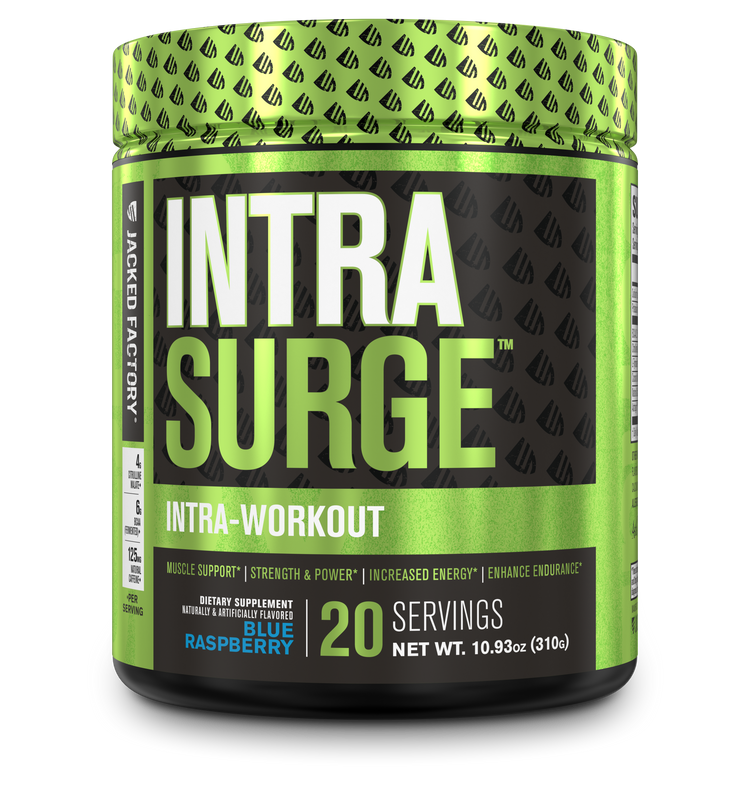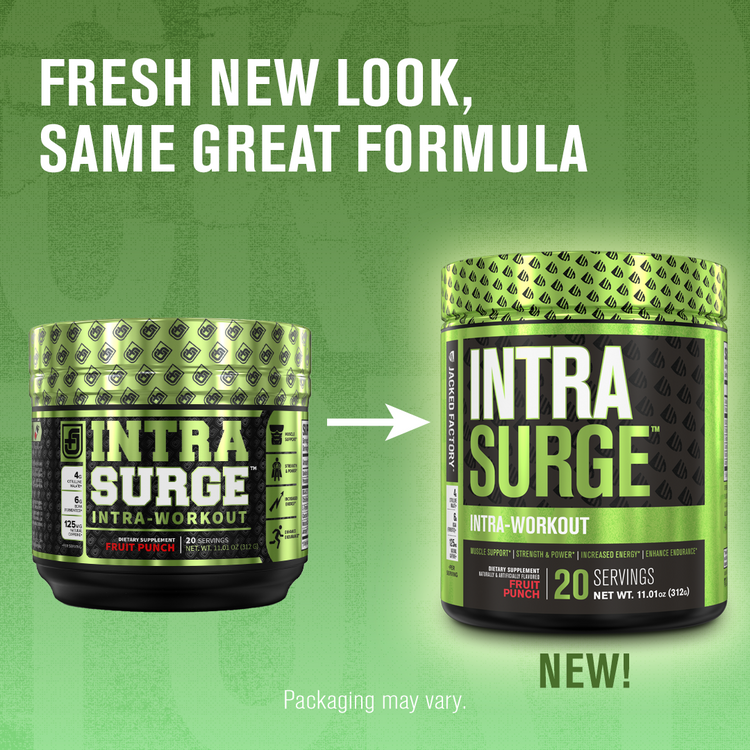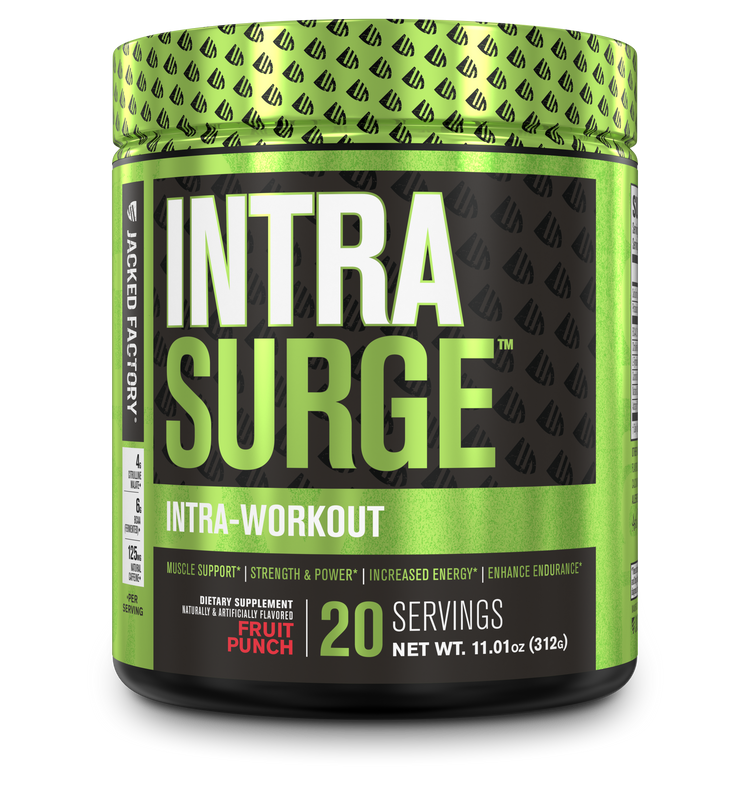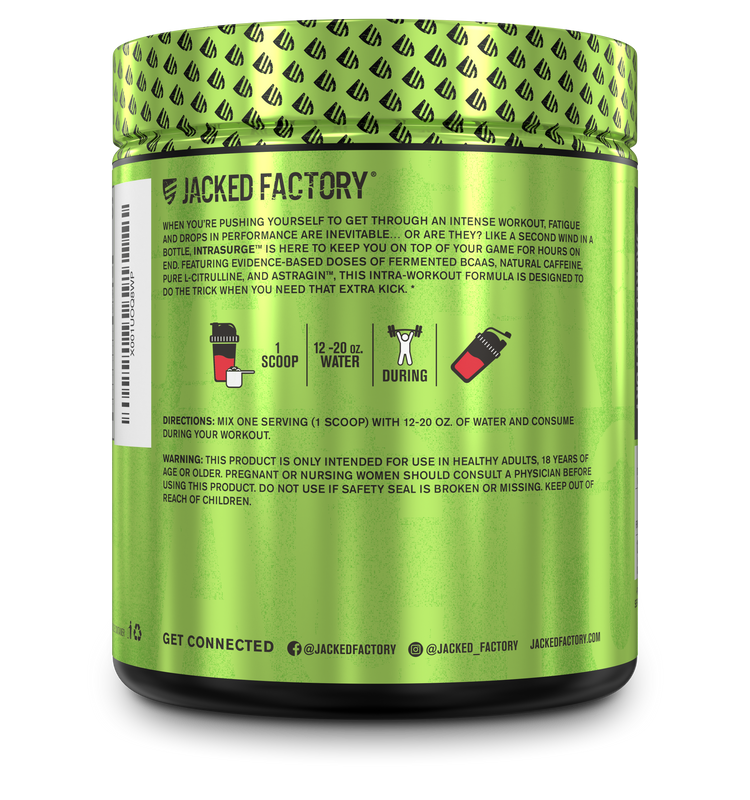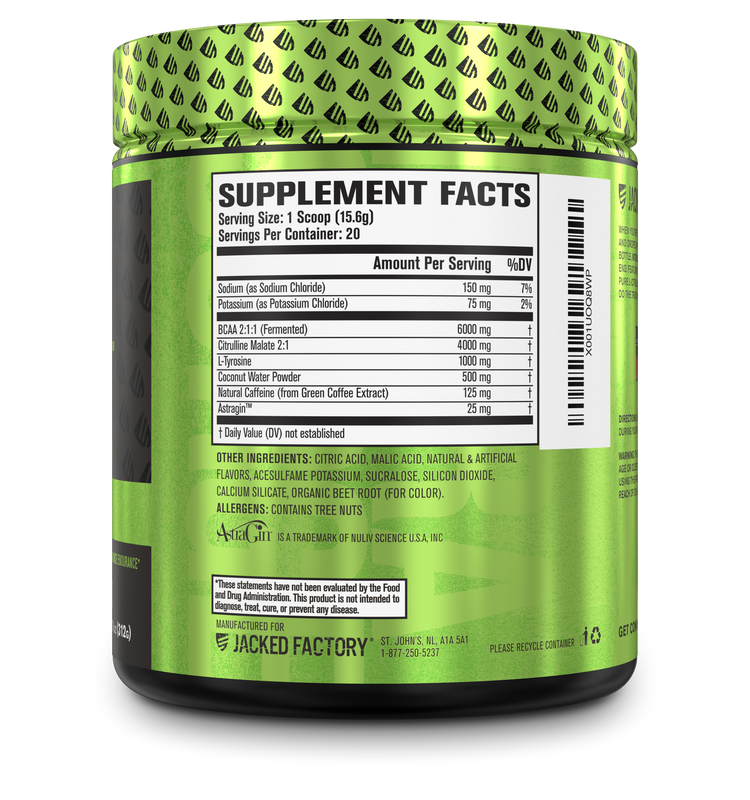 Key Benefits
Ingredients
Supplement Facts
Premium Intra Workout Supplement Backed by Science

Boost Muscle Tissue Growth and Inhibit Muscle Tissue Breakdown

Increase Energy, Focus, Stamina, and Workout performance

Promote Fat Loss and Recover Faster

Manufactured in the USA in a cGMP Certified Facility

100% Hassle-Free Money-Back Guarantee 
Fermented BCAA's
Per Serving: L-Leucine - 2.5 g / L-Isoleucine - 1.25 g / L-Valine - 1.25 g
BCAAs help promote muscle growth, prevent muscle tissue breakdown, reduce soreness after training, and promote fat loss.
L-Citrulline
Per Serving: 3 g
Boosts nitric oxide production, drives muscular pumps, enhances muscular endurance, increases strength, and delays fatigue in the gym.
L-Tyrosine
Per Serving: 500 mg
Helps with focus and enhances mood.
Natural Caffeine
Per Serving: 125 mg
Research suggests that athletes who supplement with both creatine and caffeine before training produce nearly 10% more peak power during sprints than those who take just creatine by itself. Moreover, caffeine is renowned for its ability to increase focus and maximize athletic performance in well-trained athletes.
AstraGin
Per Serving: 25 mg
Astragin® is included to increase the efficacy of each ingredient by enhancing their absorption and bioavailability. In turn, you will experience better results and more natural anabolic hormone production.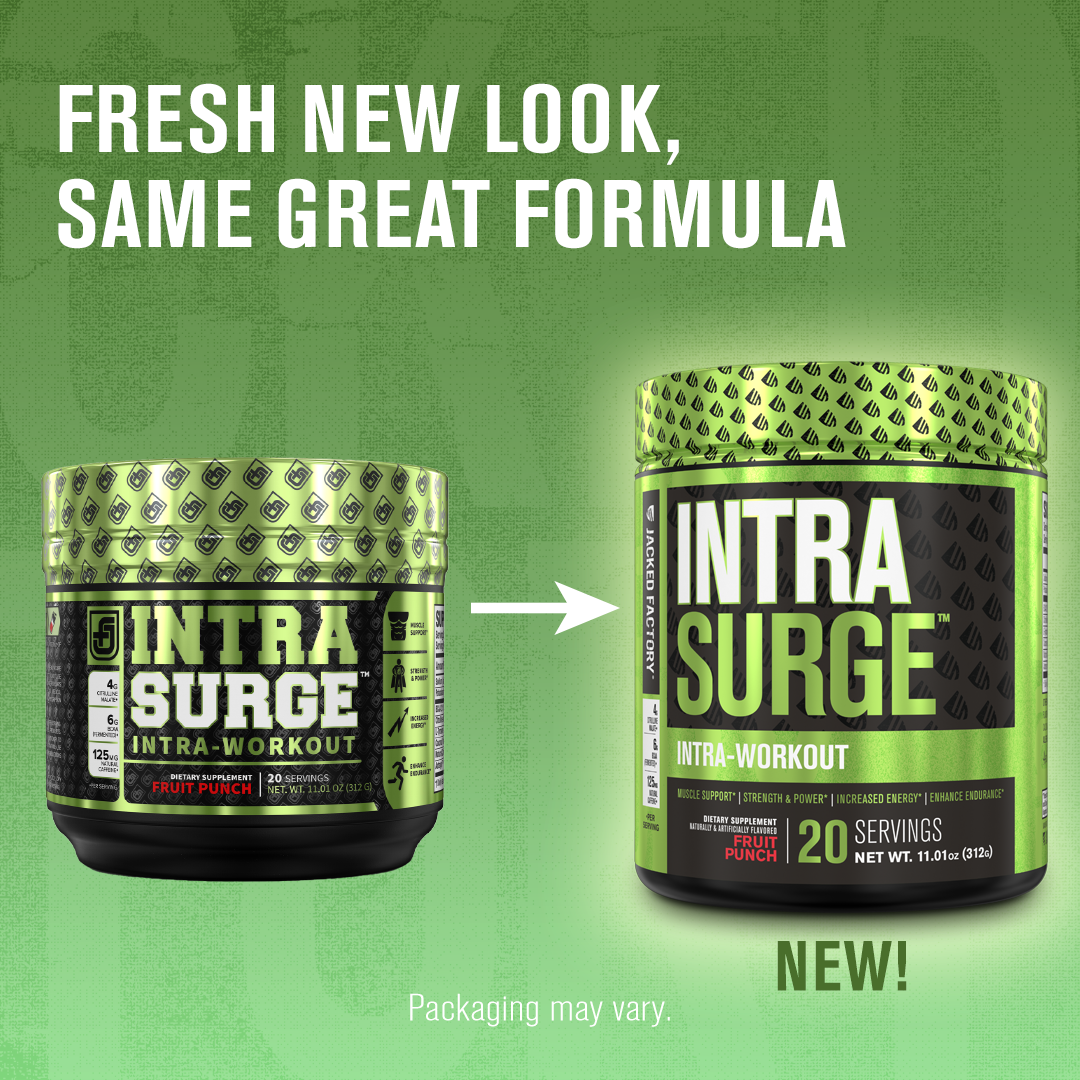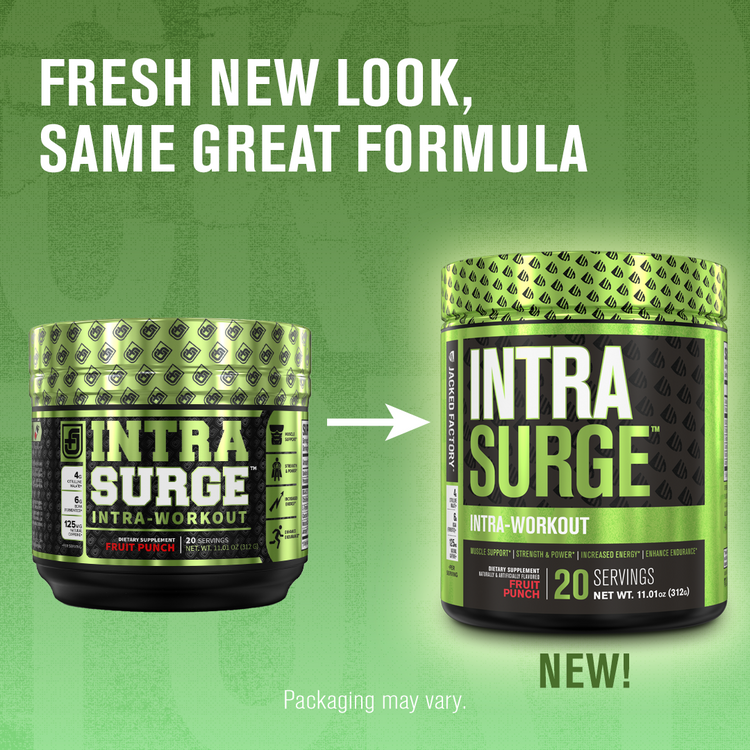 FAQS
How do I take Intrasurge?
Directions: Mix 1 serving (1 scoop) of Intrasurge with 12-20 oz of water and consume during your workout.

*If you experience any undesirable effects, stop use immediately and consult with your doctor.
Can I stack Intrasurge with anything else?
Yes! We recommend stacking Intrasurge with our top selling pre-workout Nitrosurge and post workout supplement Growth Surge.

1 scoop of Nitrosurge pre-workout, 1 scoop of Intrasurge during, and 1 scoop of Growth Surge post workout.

*If you have a low tolerance to stimulants we recommend starting with 1/2 a scoop of each. Per scoop, Nitrosurge contains 180mg of caffeine and Intrasurge contains 125mg of caffeine.
Where is Intrasurge manufactured?
All Jacked Factory products are proudly manufactured in the USA in a cGMP certified facility using the highest quality control guidelines for maximum potency, quality, & safety.