Burn-XT™ Max
Regular price

Sale price

$39.99

Unit price

per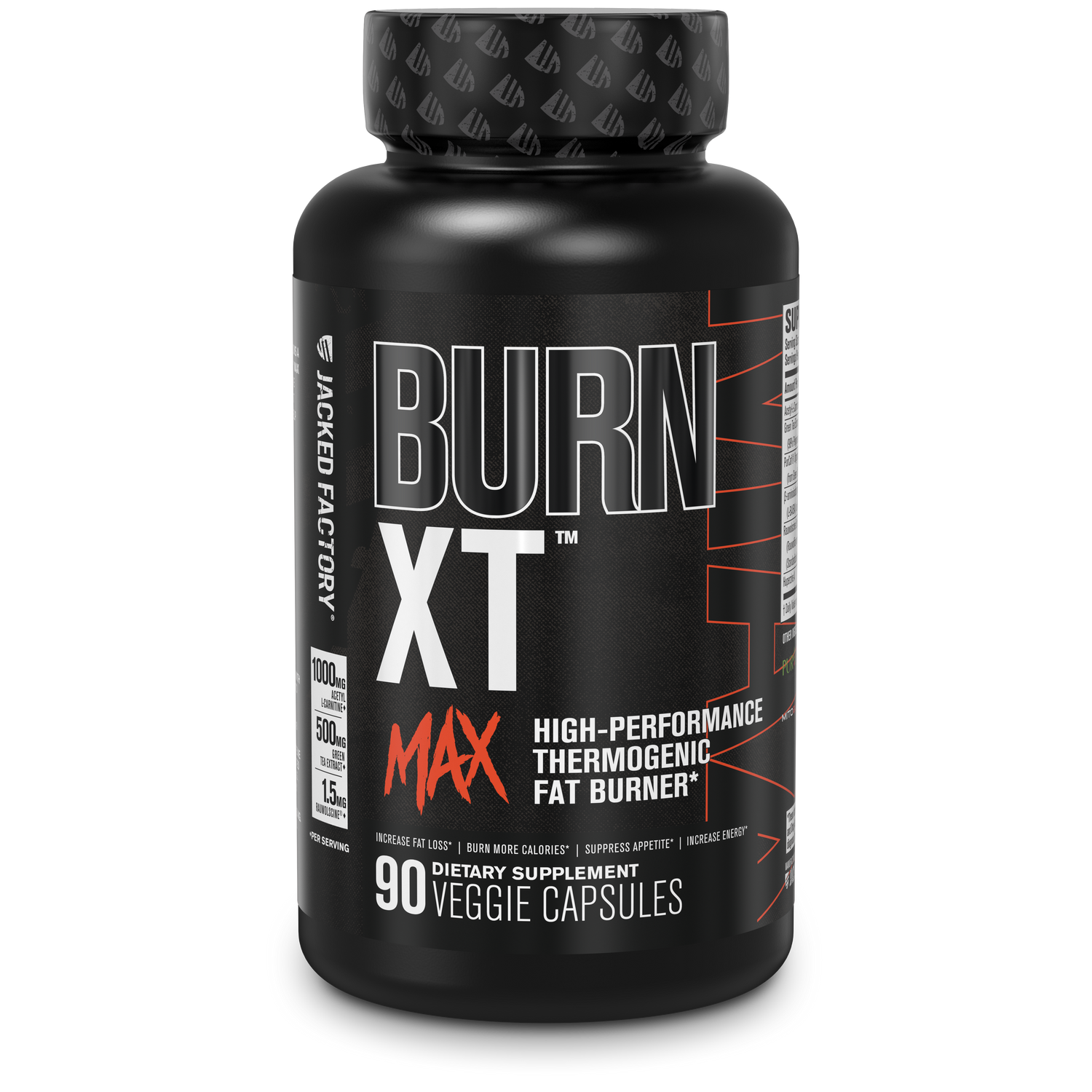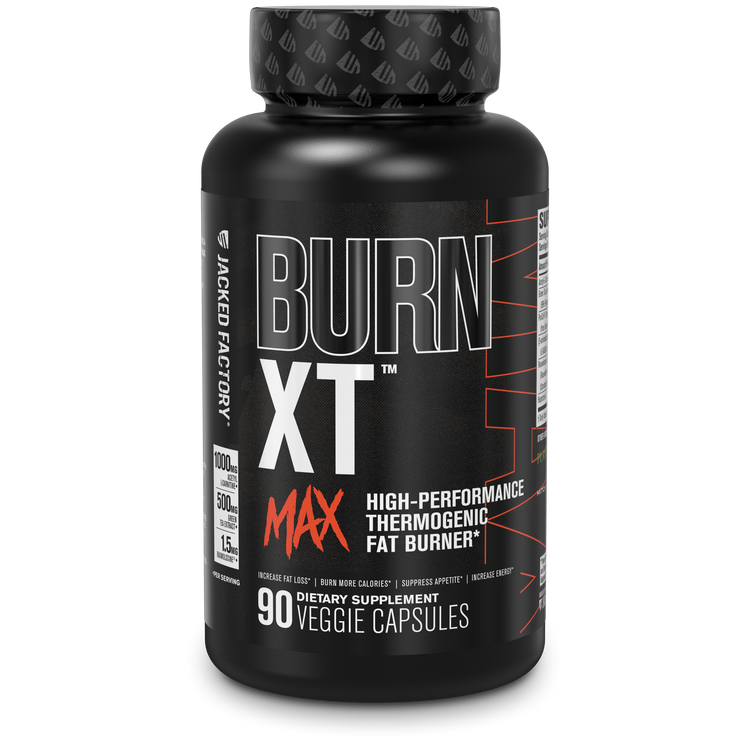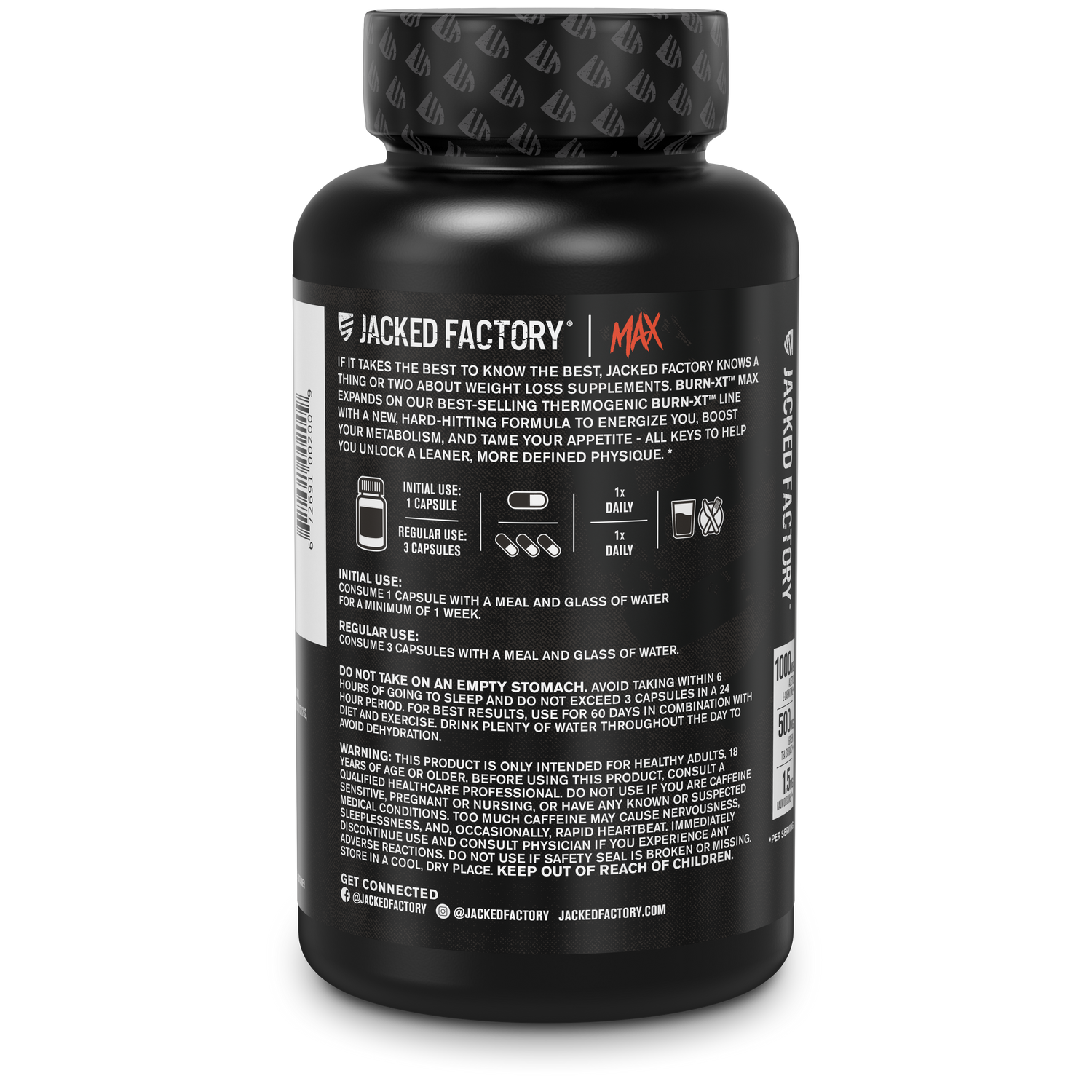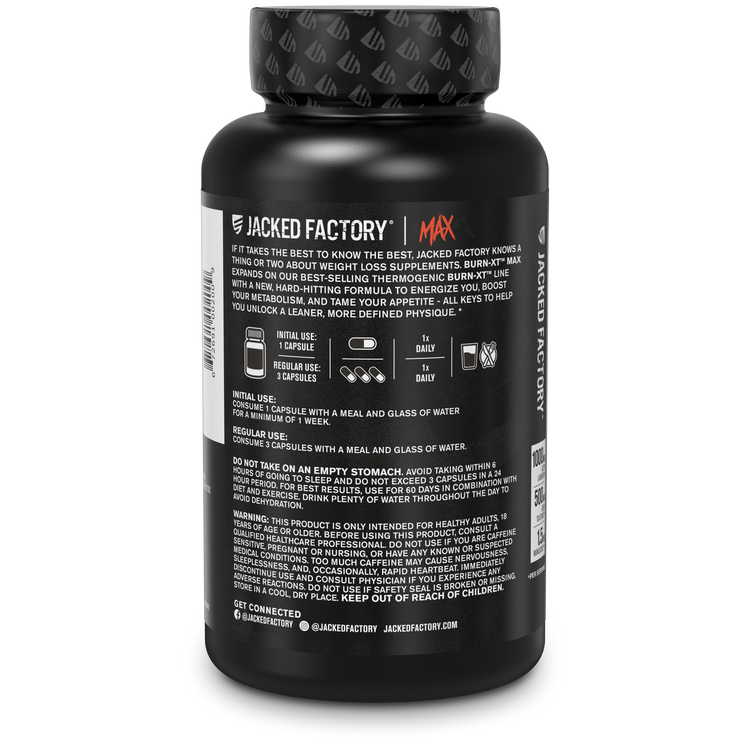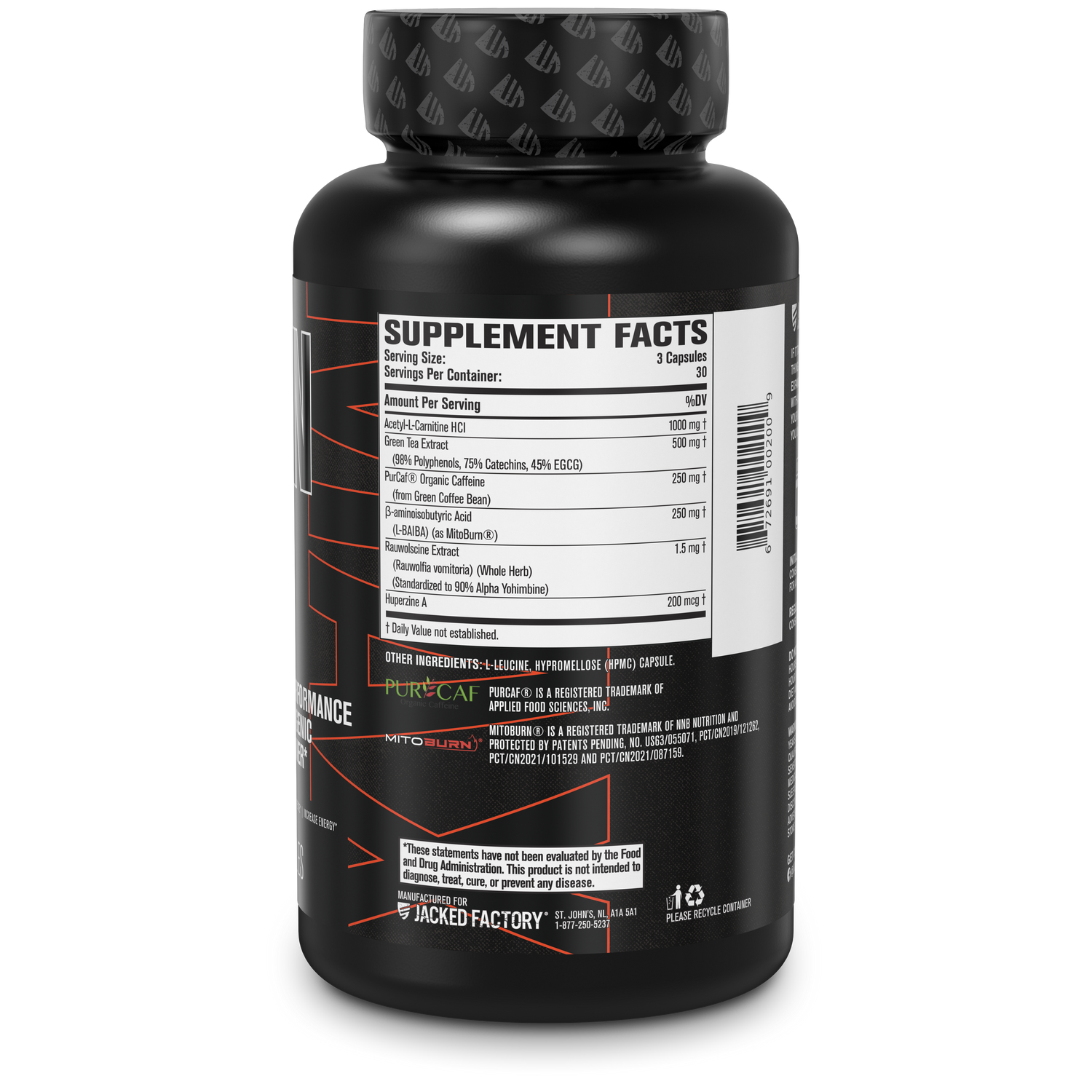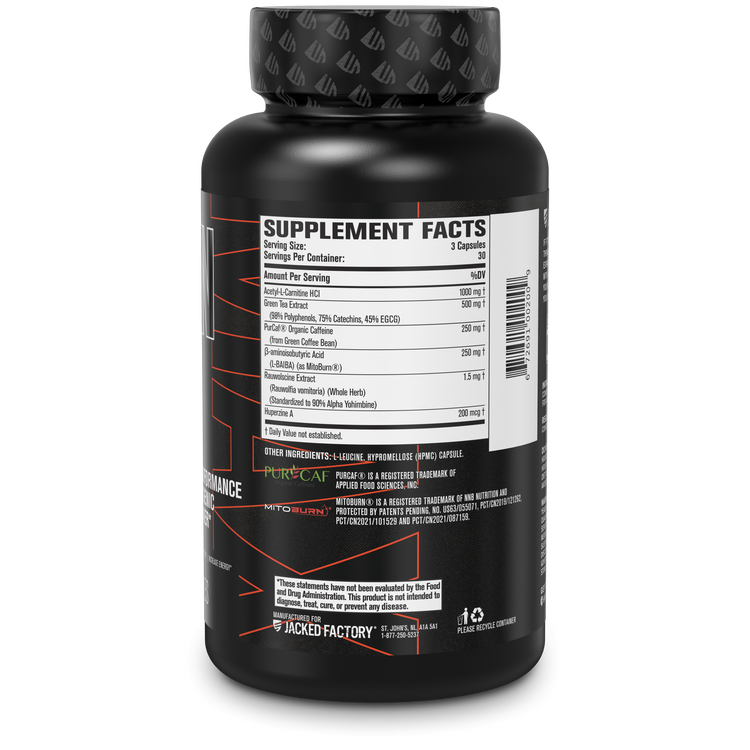 Burn-XT™ Max
Regular price

Sale price

$39.99

Unit price

per
Burn-XT™ Max takes the best-selling Burn-XT™ formula to the next level. We didn't just raise the bar yet again with Burn-XT™ Max, because we have BEEN the bar for quite some time when it comes to making the best fat burner available. Burn-XT™ Max comes fully loaded with all your favorite fat burning ingredients such as acetyl l-carnitine, green tea extract, and rauwolscine. It also features Huperzine A, and 250mg of patented PurCaf® Organic Caffeine and 250mg of MitoBurn® L-BAIBA. A hard-hitting formula to energize you, boost your metabolism, and tame your appetite - all keys to help you unlock a leaner, more defined physique.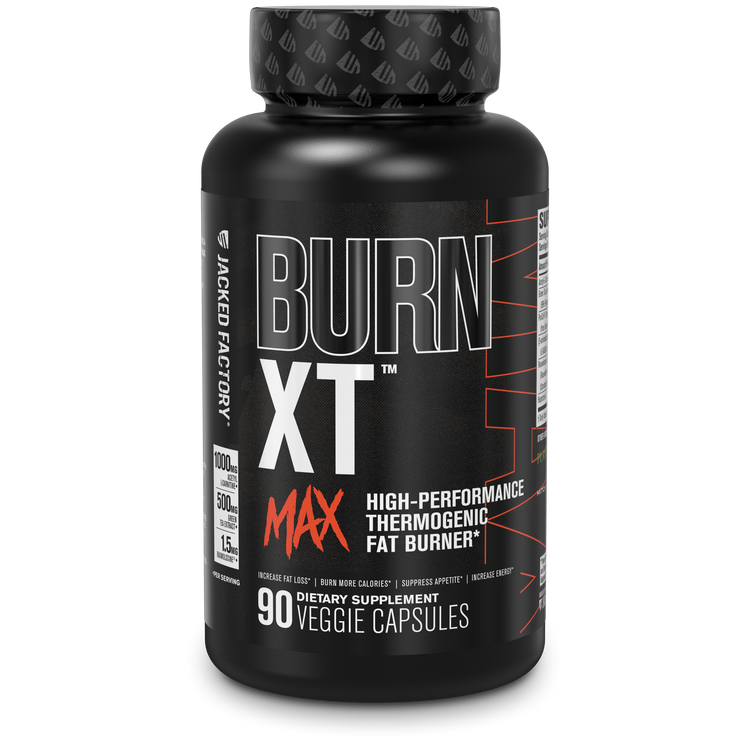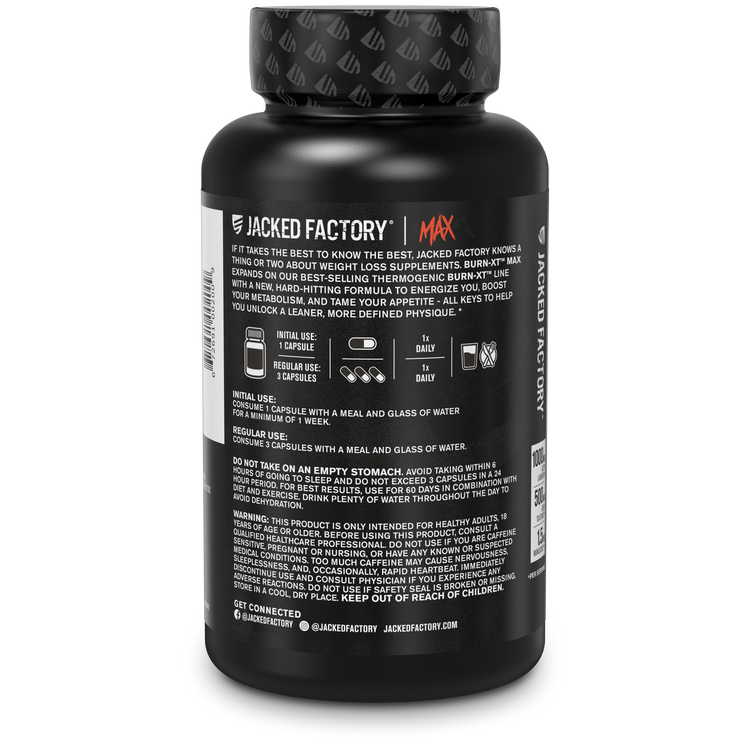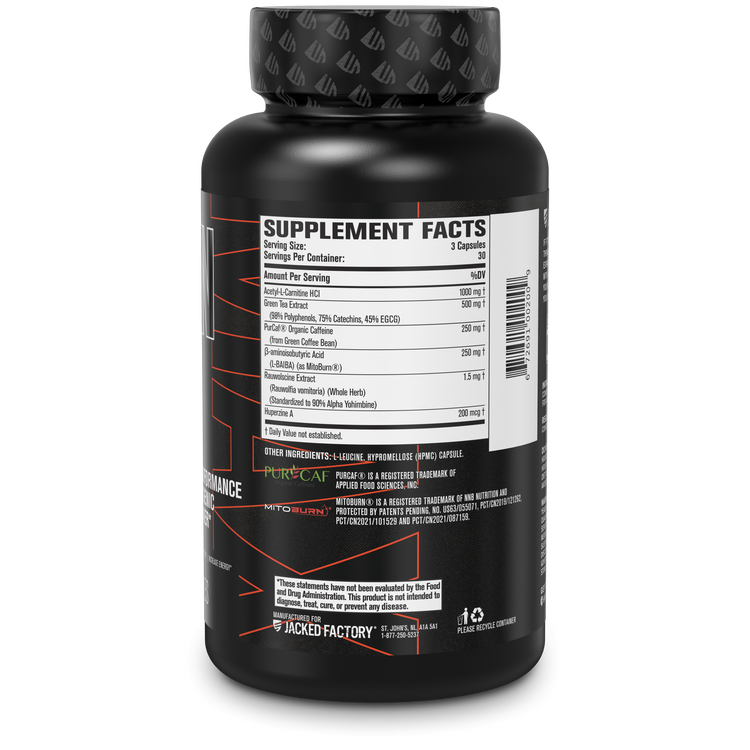 Key Benefits
Ingredients
Supplement Facts
Burn body fat & preserve hard earned muscle

Increases calorie expenditure and improves metabolism

Boosts focus and energy

Improves results of exercising

Improves carb tolerance and insulin sensitivity
Manufactured in the USA in a cGMP certified facility

100% Hassle-Free Money-Back Guarantee 
Acetyl L-Carnitine HCl - 1000mg:
Helps release fat stores and boosts cognitive function. Enhances fatty acid transportation into mitochondria to maximize fat burning.
Green Tea Extract - 500mg:
The leaves of green tea are rich in epigallocatechin-gallate (EGCG), which helps increase fat loss, energy, and promote various health benefits. Green tea leaves also contain natural caffeine, which helps the body flush out fluid and reduce bloating.
PurCaf® Organic Caffeine - 250mg:
The addition of PurCaf® to the Burn-XT™ Max formula provides a natural source of caffeine to awaken and energize your mental and physical performance when you need it most.
MitoBurn® L-BAIBA - 250mg:
MitoBurn® helps to regulate your metabolism, and increases calorie expenditure. It increases the results from exercising, and also improves carb tolerance and insulin sensitivity.
Rauwolscine Extract - 1.5mg:
By virtue of its adrenaline-boosting and thyroid-promoting actions in the body, Rauwolscine (alpha yohimbine) can help increase the amount of calories you burn throughout the day, which ultimately makes it easier to stay in a calorie deficit.
Huperzine-A - 200mcg:
Helps increase acetylcholine neurotransmission so you can focus and conquer your workout.