Build PM Night Time Muscle Builder & Sleep Aid
Regular price

Sale price

$39.99

Unit price

per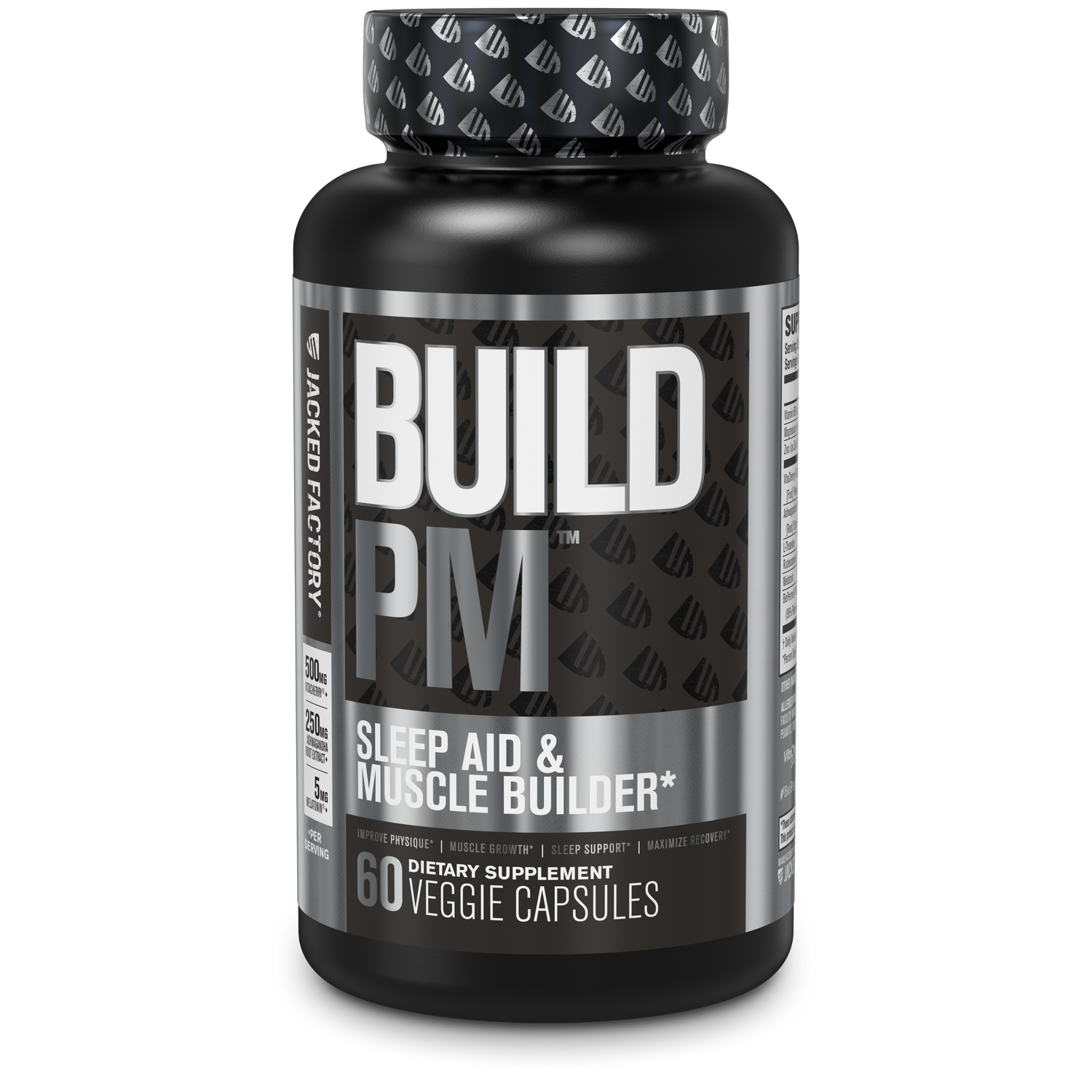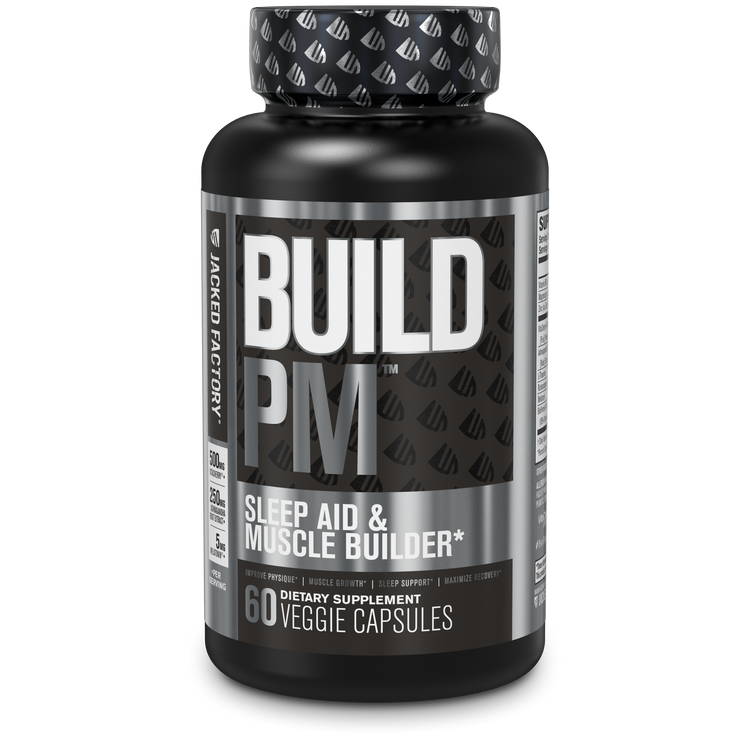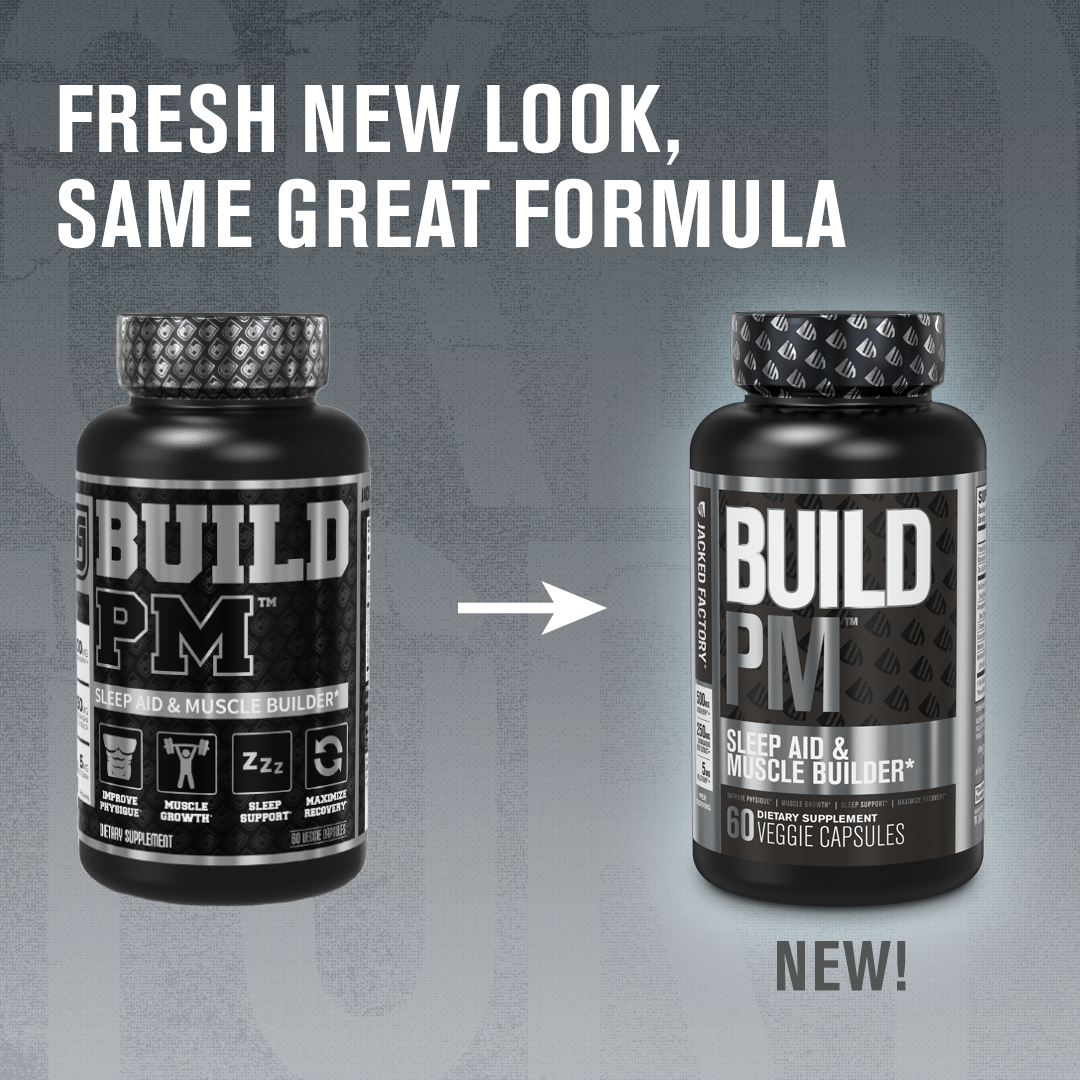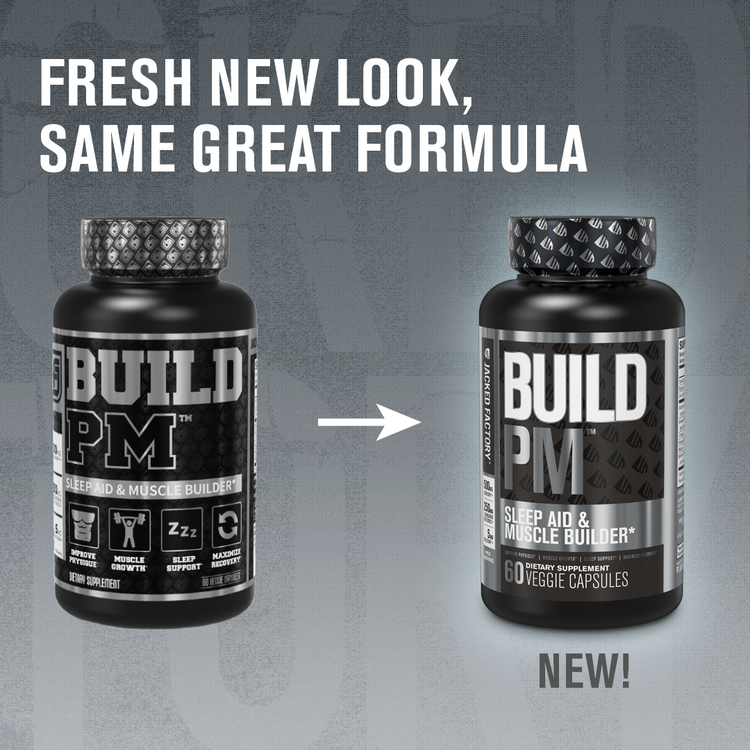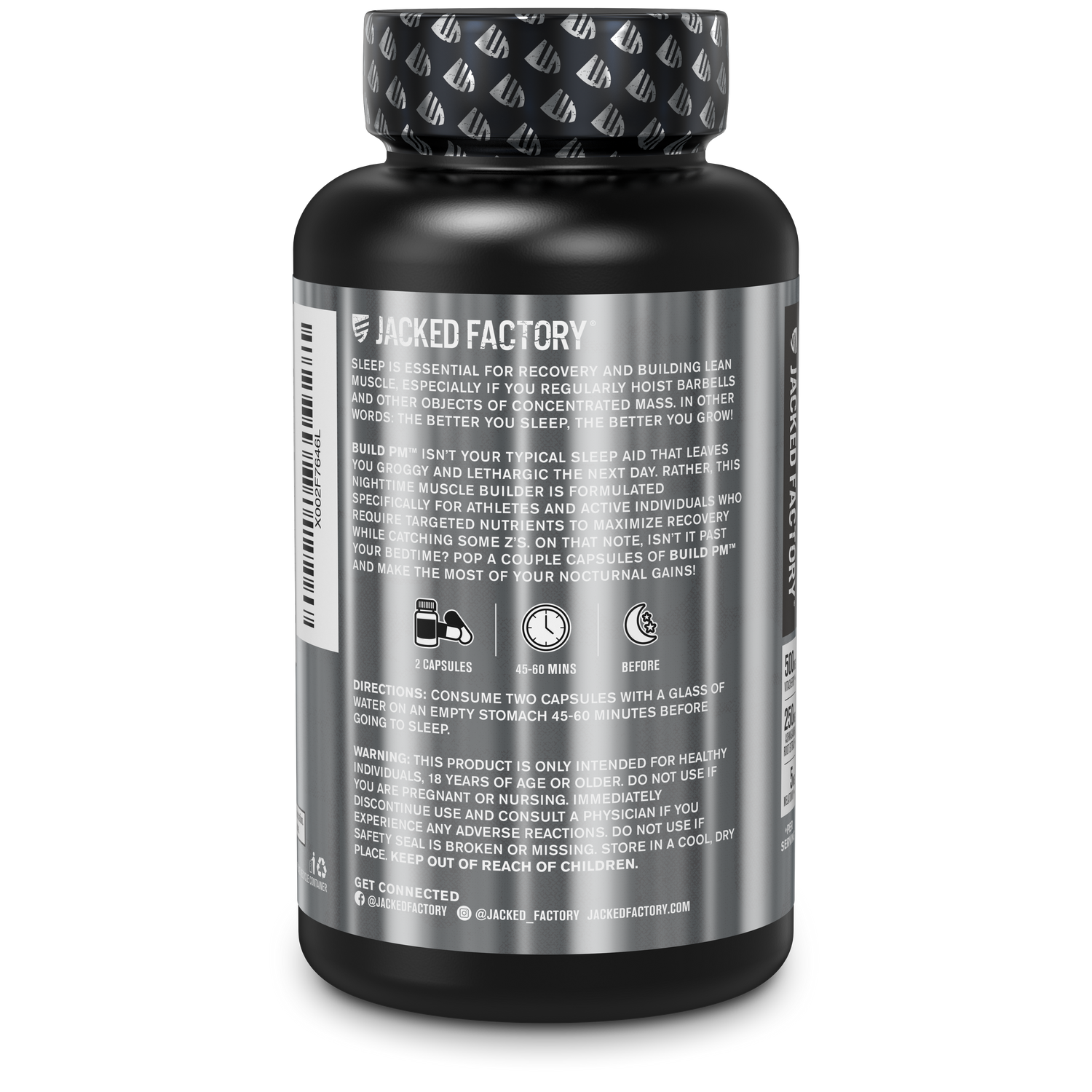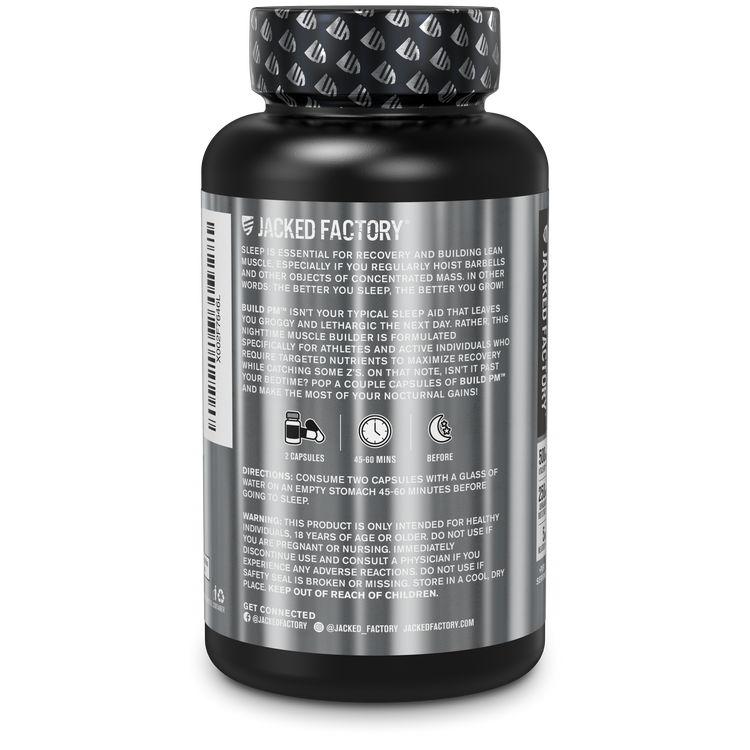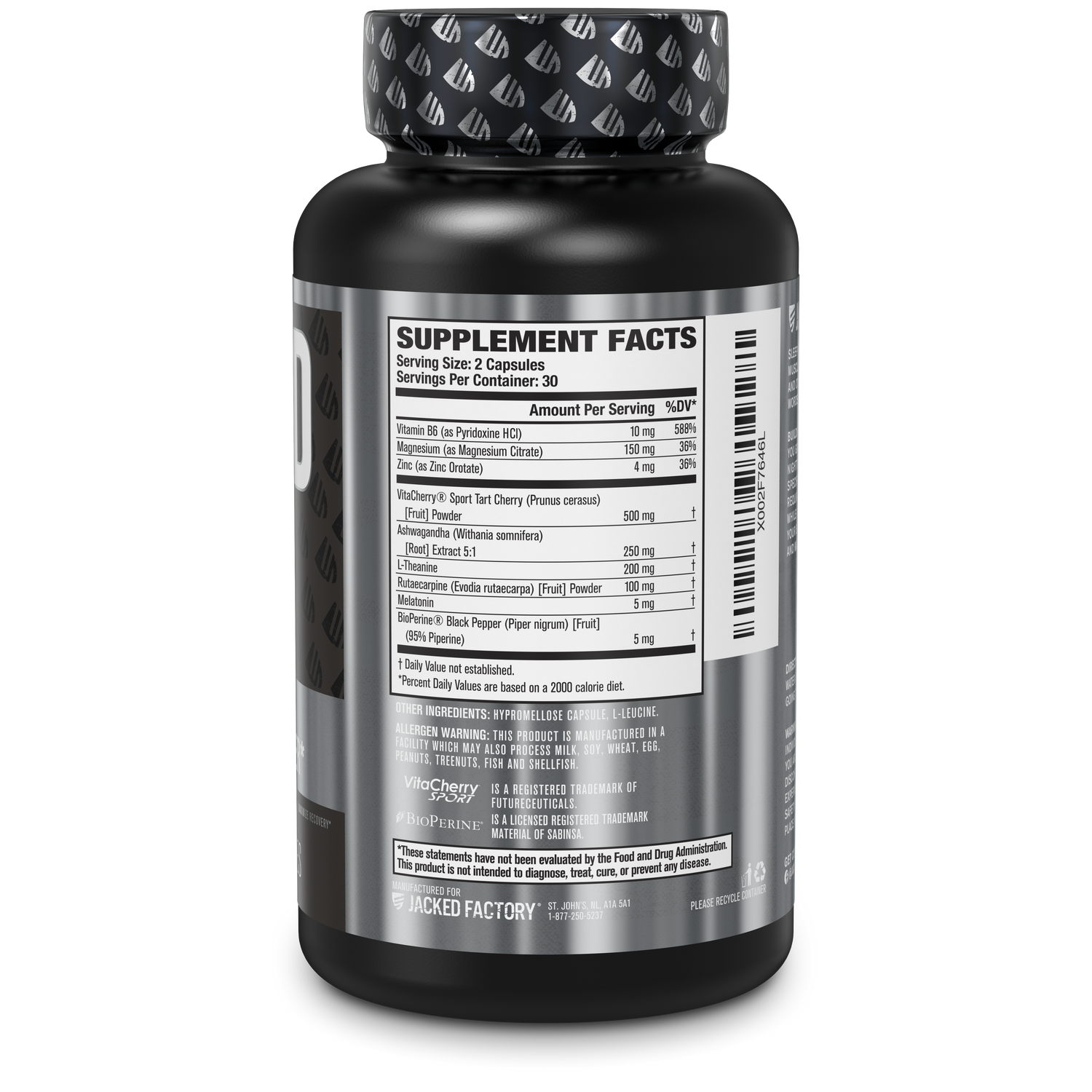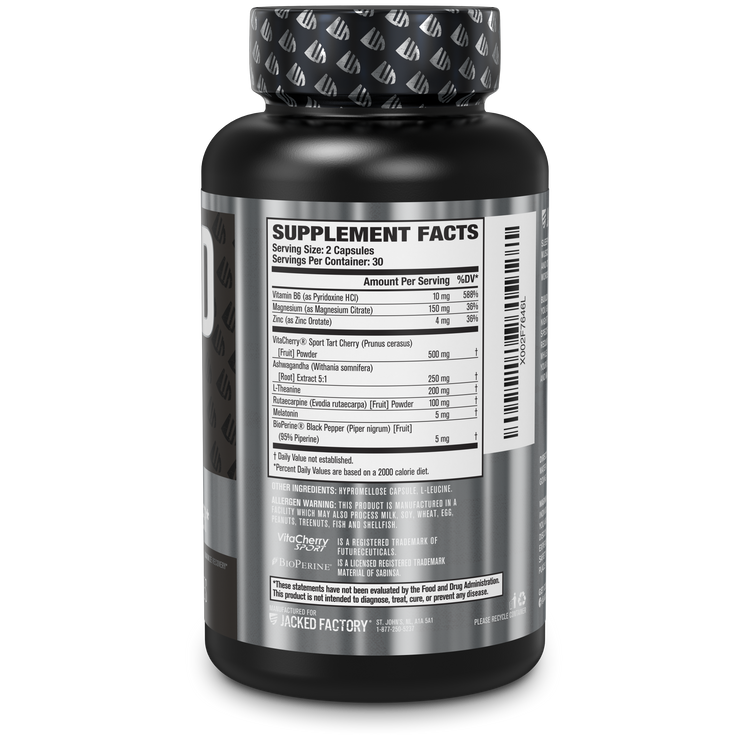 Build PM Night Time Muscle Builder & Sleep Aid
Regular price

Sale price

$39.99

Unit price

per
Build PM is a revolutionary nighttime muscle builder and sleep aid that contains clinical doses of the cutting-edge ingredients that help enhance recovery, reduce stress, and support lean mass gains while you're snoozing through the night.
This formula features an unrivaled blend of science-backed ingredients, including patented VitaCherry® - a high-performance cherry powder which has been shown to reduce post-exercise soreness and aid in muscle recovery.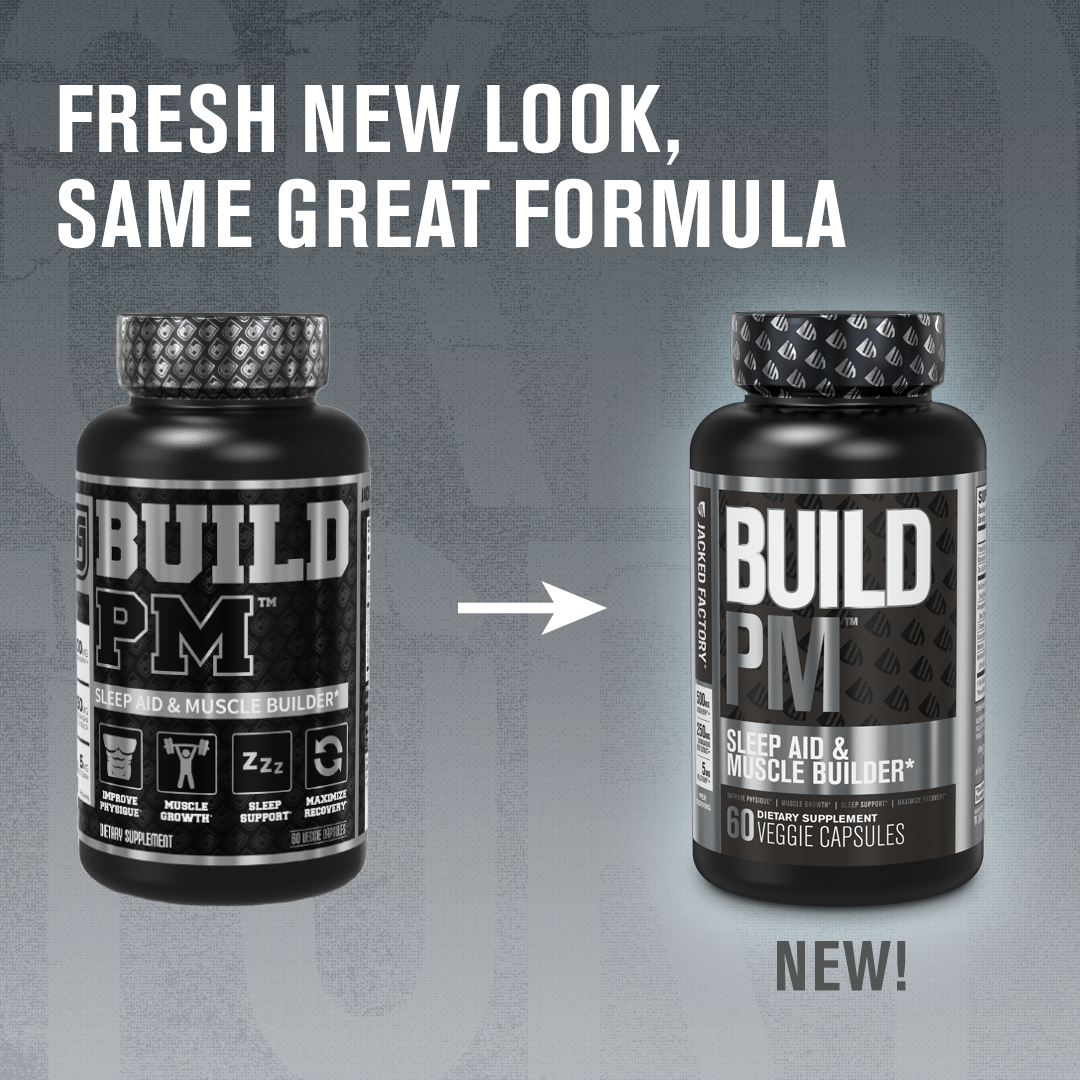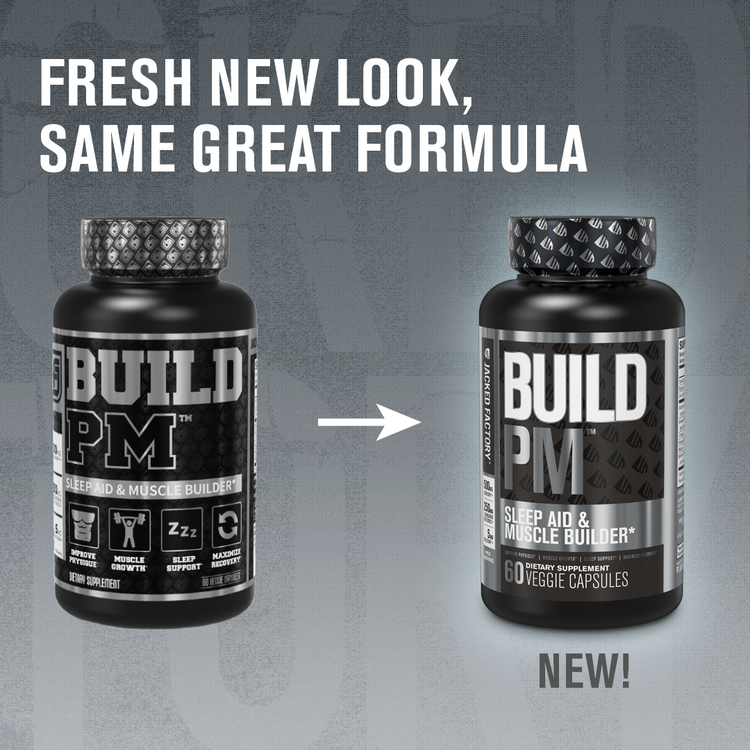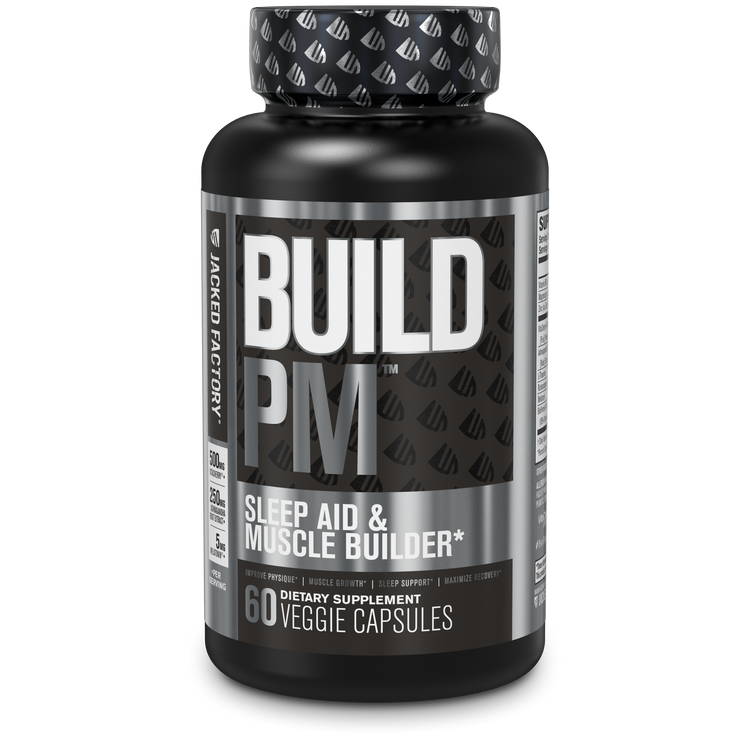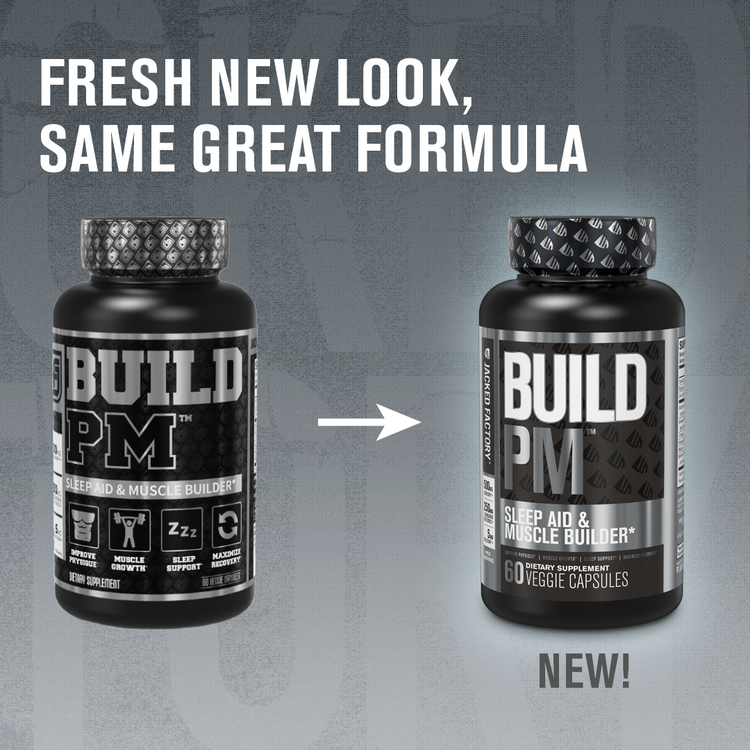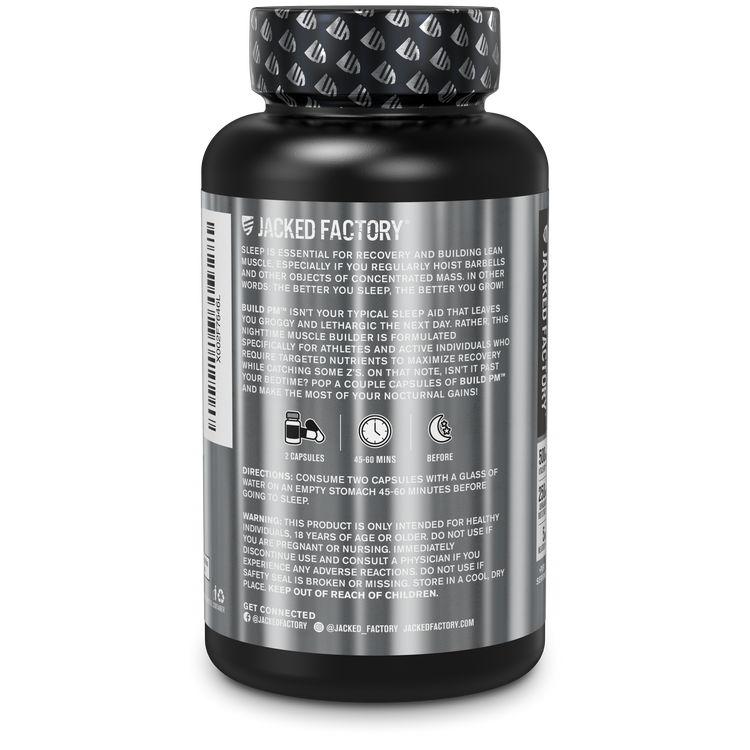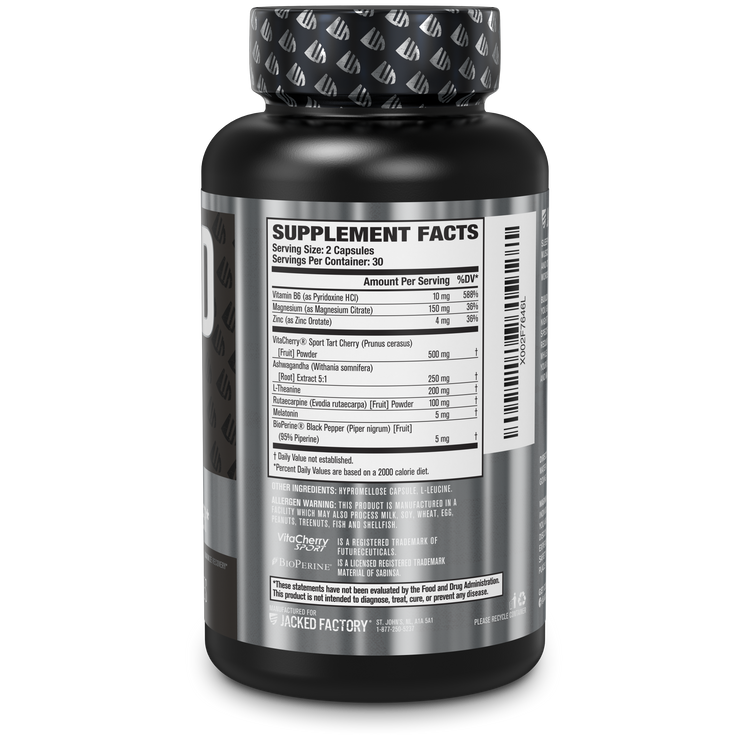 Key Benefits
Ingredients
Supplement Facts


Build Lean Muscle & Enhance Sleep

Reduce Muscle Soreness & Speed Recovery*

Alleviate Stress & Support Healthy Mood*

Manufactured in the USA in a cGMP certified facility 
VitaCherry®
Per Serving: 500 mg
Montmorency cherry (VitaCherry®), commonly known as the tart cherry, is one of nature's most abundant source of beneficial anthocyanins as well as B vitamins, calcium, magnesium, iron and omega-3 essential fatty acids (EFAs).
VitaCherry® is the leading high-performance tart cherry powder, being 15x more concentrated in the anthocyanins that are associated with reducing inflammatory after vigorous exercise than generic tart cherry powders that are made from the skin of the fruit.
VitaCherry® is also 9x more concentrated in total anthocyanins per gram.Multiple studies have shown that VitaCherry® helps:
Protect against post-exercise muscle strength loss and soreness

Boost muscle recovery

Reduce oxidative stress
Ashwagandha Root Extract
Per Serving: 250 mg
Ashwagandha is a powerful ingredient for supporting healthy testosterone levels, improving energy, boosting mood, and improving physical performance.
L-Theanine
Per Serving: 200 mg
A natural amino acid found in green tea leaves that promotes restfulness and enhances mood by increasing alpha brainwave production.
Rutaecarpine
Per Serving: 100 mg
Rutaecarpine can increase the rate at which the body metabolizes caffeine (and other methylxanthines). In turn, supplementing with rutaecarpine helps "flush" your system of stimulants you consume throughout the day, which is key for gym-goers and bodybuilders who routinely use pre-workouts and/or drink coffee.
Melatonin
Per Serving: 5 mg
This hormone signals the body that it's time to sleep. Supplementing with melatonin can help the body sleep for longer and ensure circadian rhythms stay in check.
BioPerine
Per Serving: 5 mg
A patented black pepper fruit extract that enhances the efficacy and absorption of the other ingredients.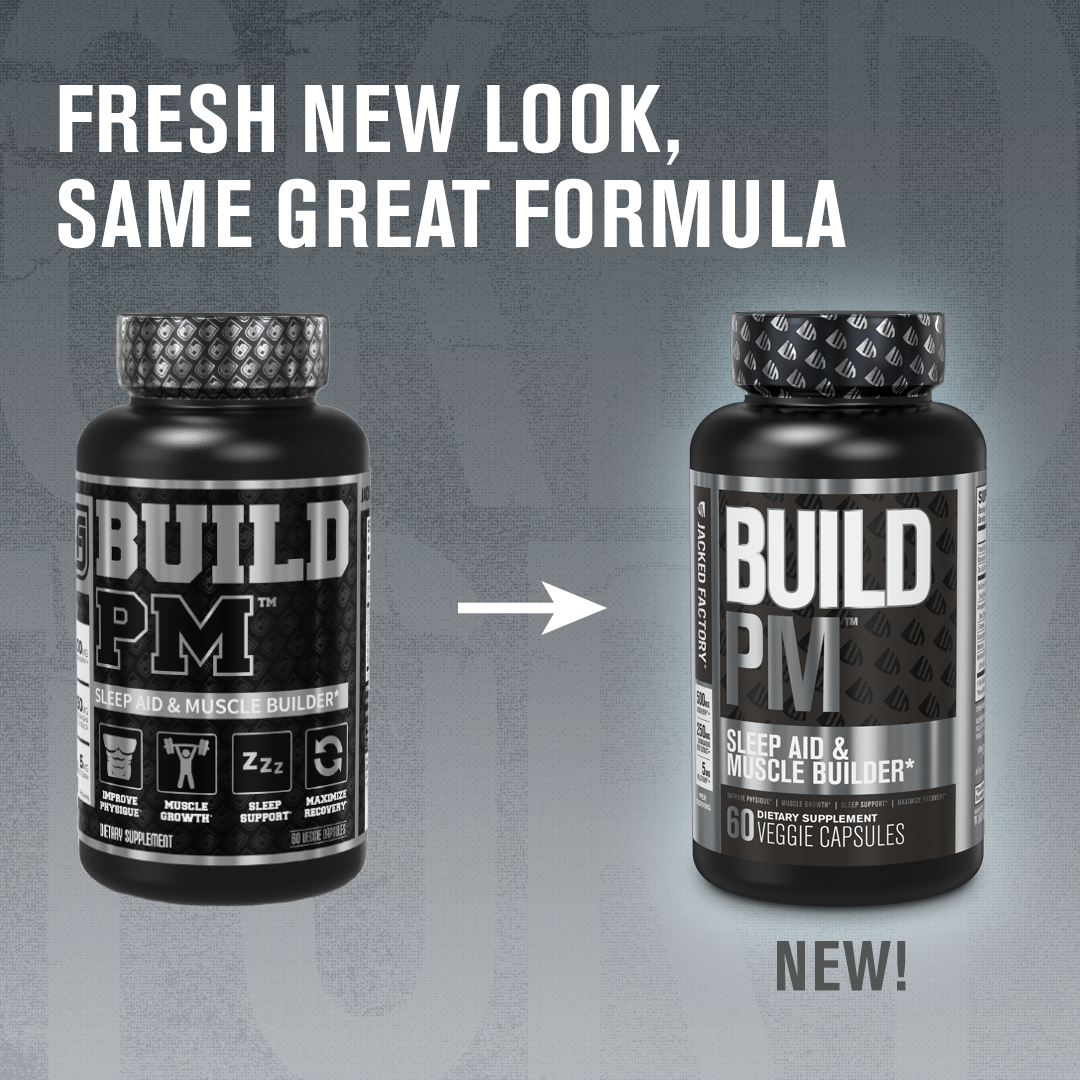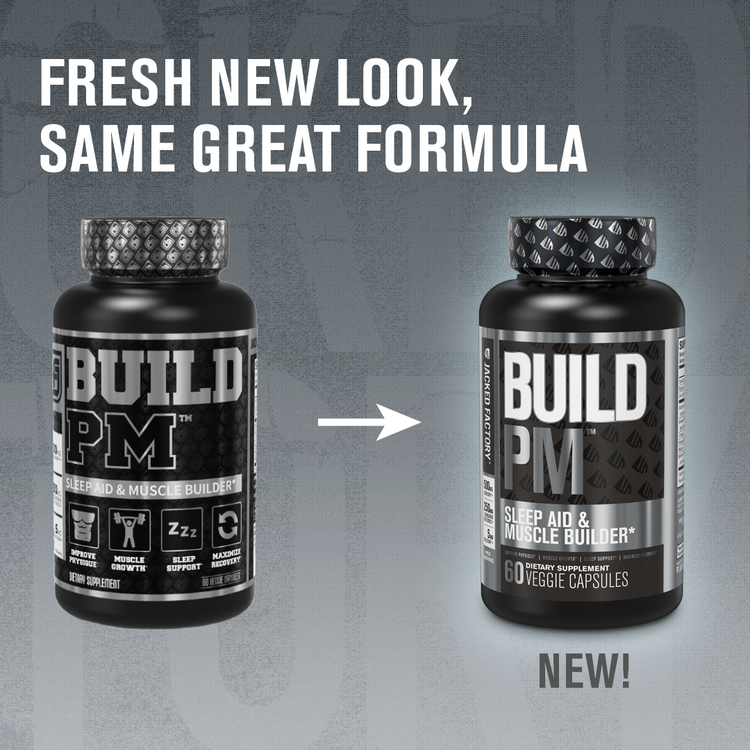 FAQS
How do I take Build PM?
Beginning Directions: As a dietary supplement, for the first 2-4 days consume one (1) capsule 45 minutes before bed on an empty stomach to assess tolerance.

Regular Directions: As a dietary supplement, consume two (2) capsules (1 serving) 45 minutes before bed on an empty stomach.

*If you experience any undesirable effects, stop use immediately and consult with your doctor.
Does Build PM contain any stimulants?
Nope! BUILD PM does not contain any stimulants
Is this product vegan?
Yes! Build PM capsules are vegan.
Where is Build PM manufactured?
All Jacked Factory products are proudly manufactured in the USA in a cGMP certified facility using the highest quality control guidelines for maximum potency, quality, & safety.