Altius Clinically Dosed Pre-Workout
Regular price

Sale price

$44.99

Unit price

per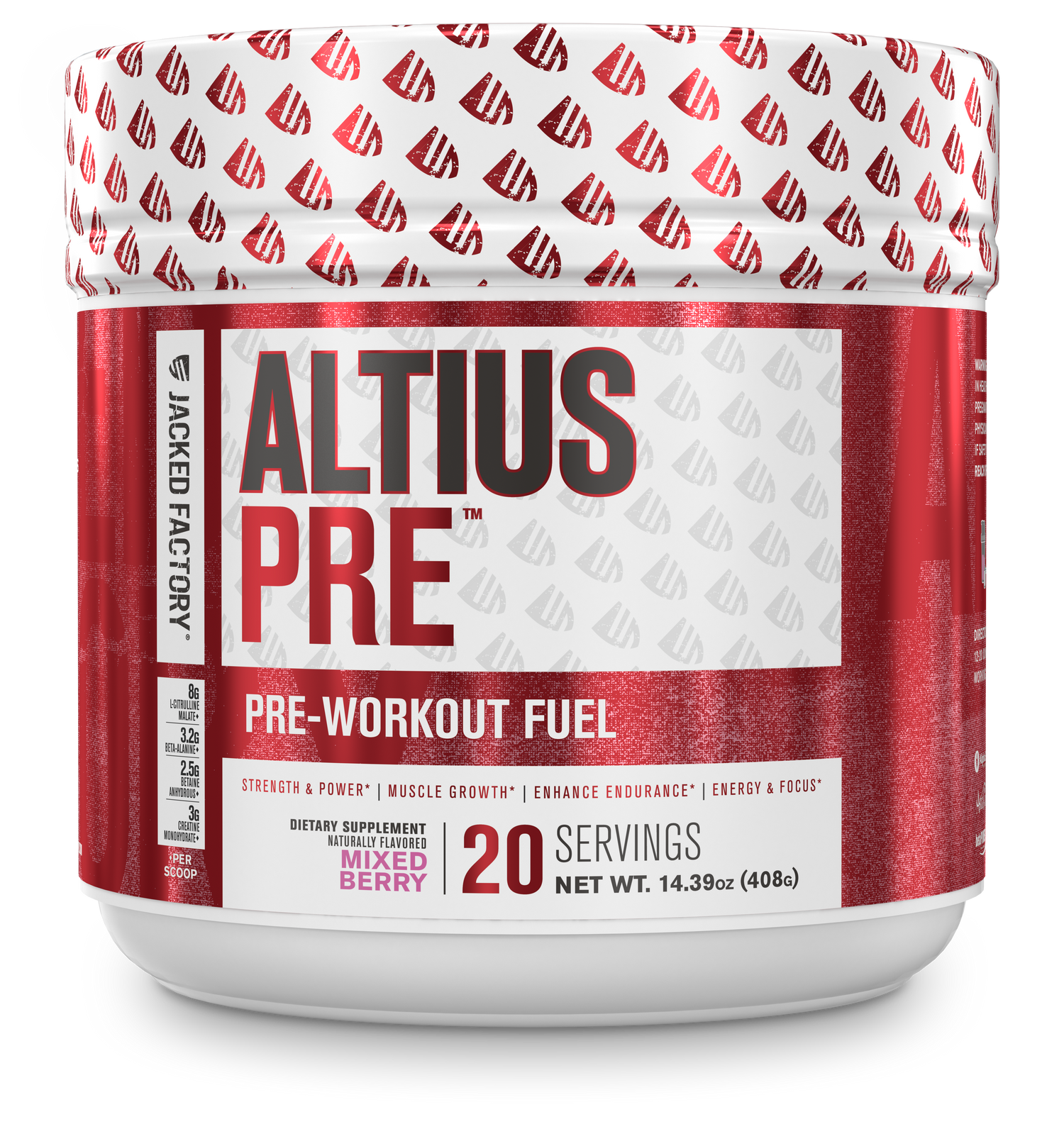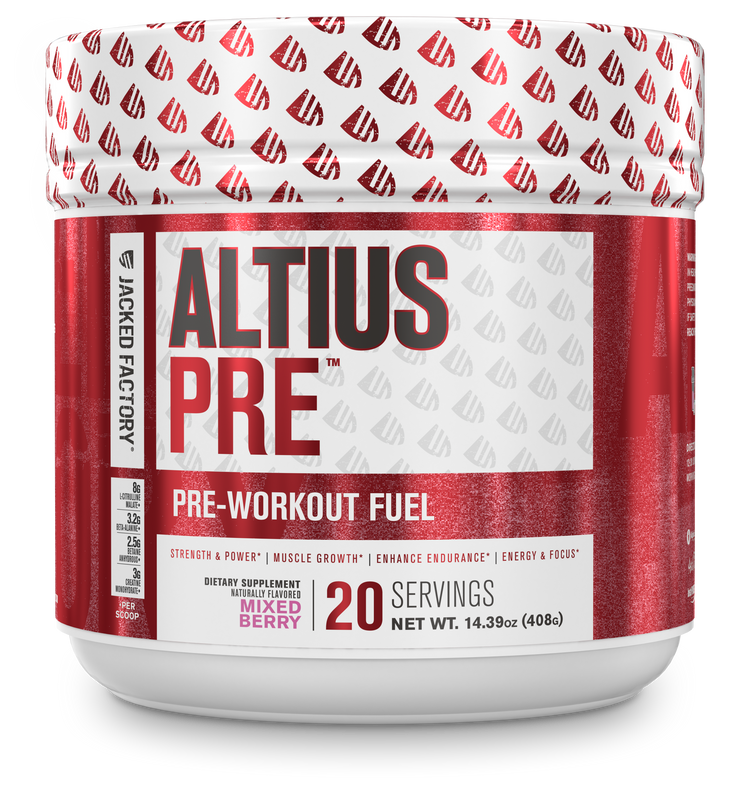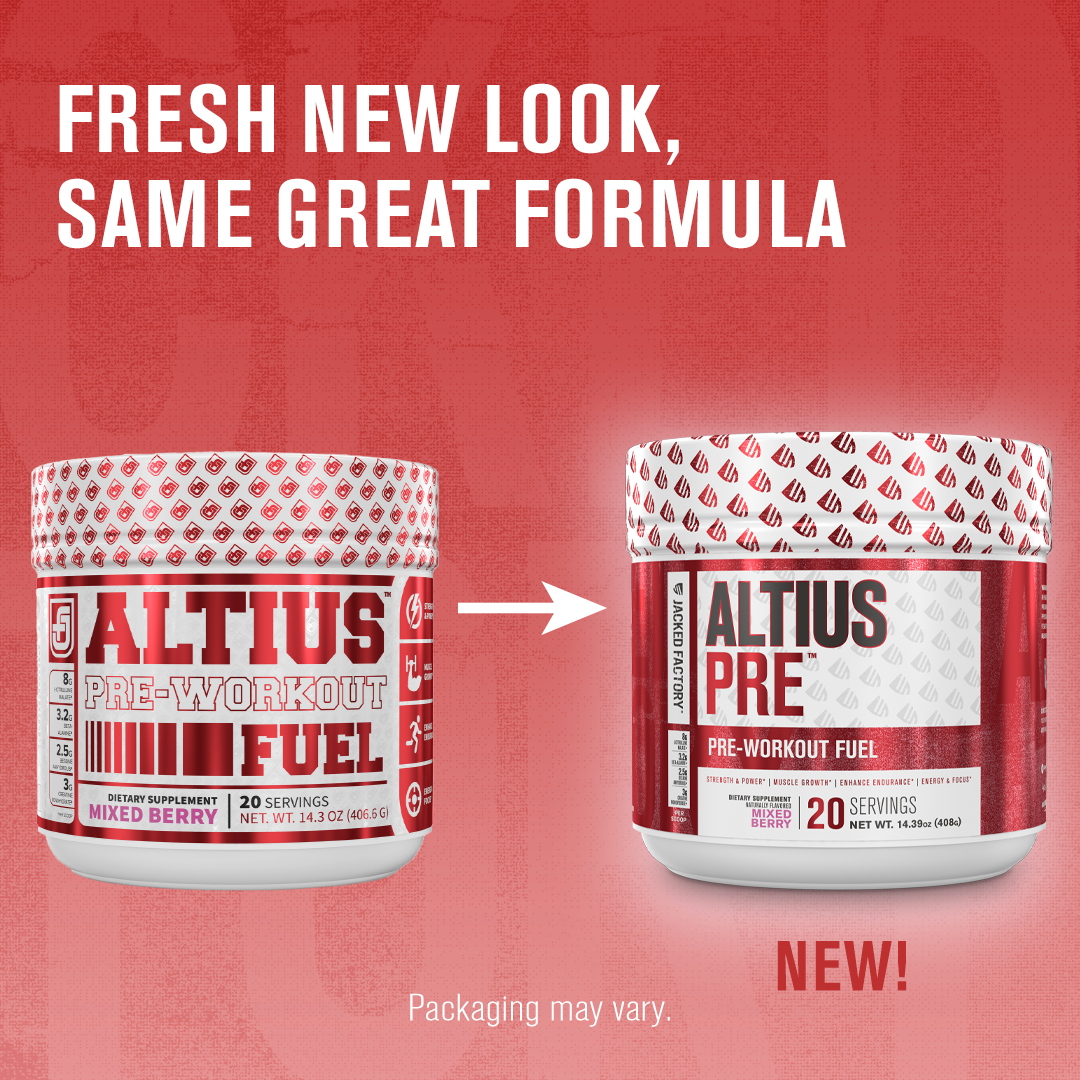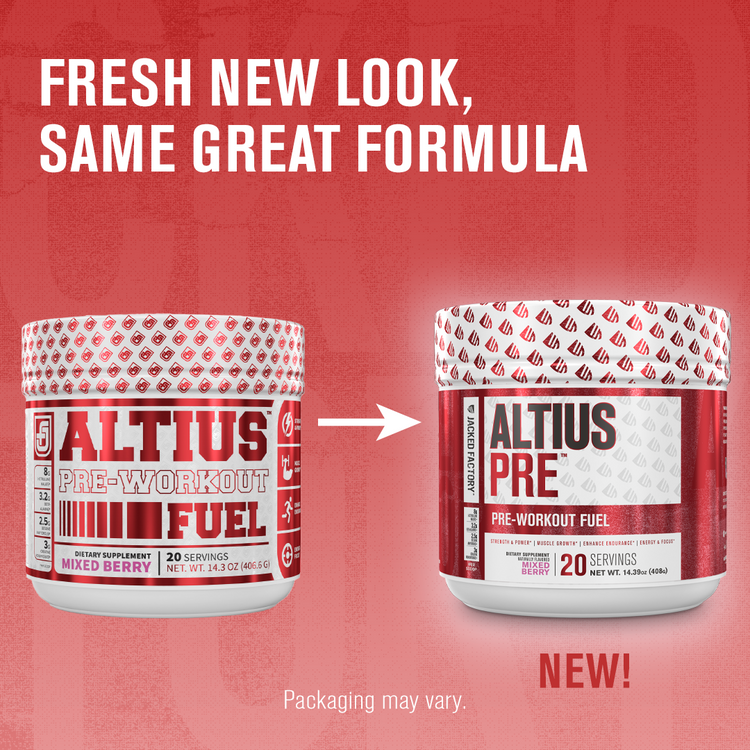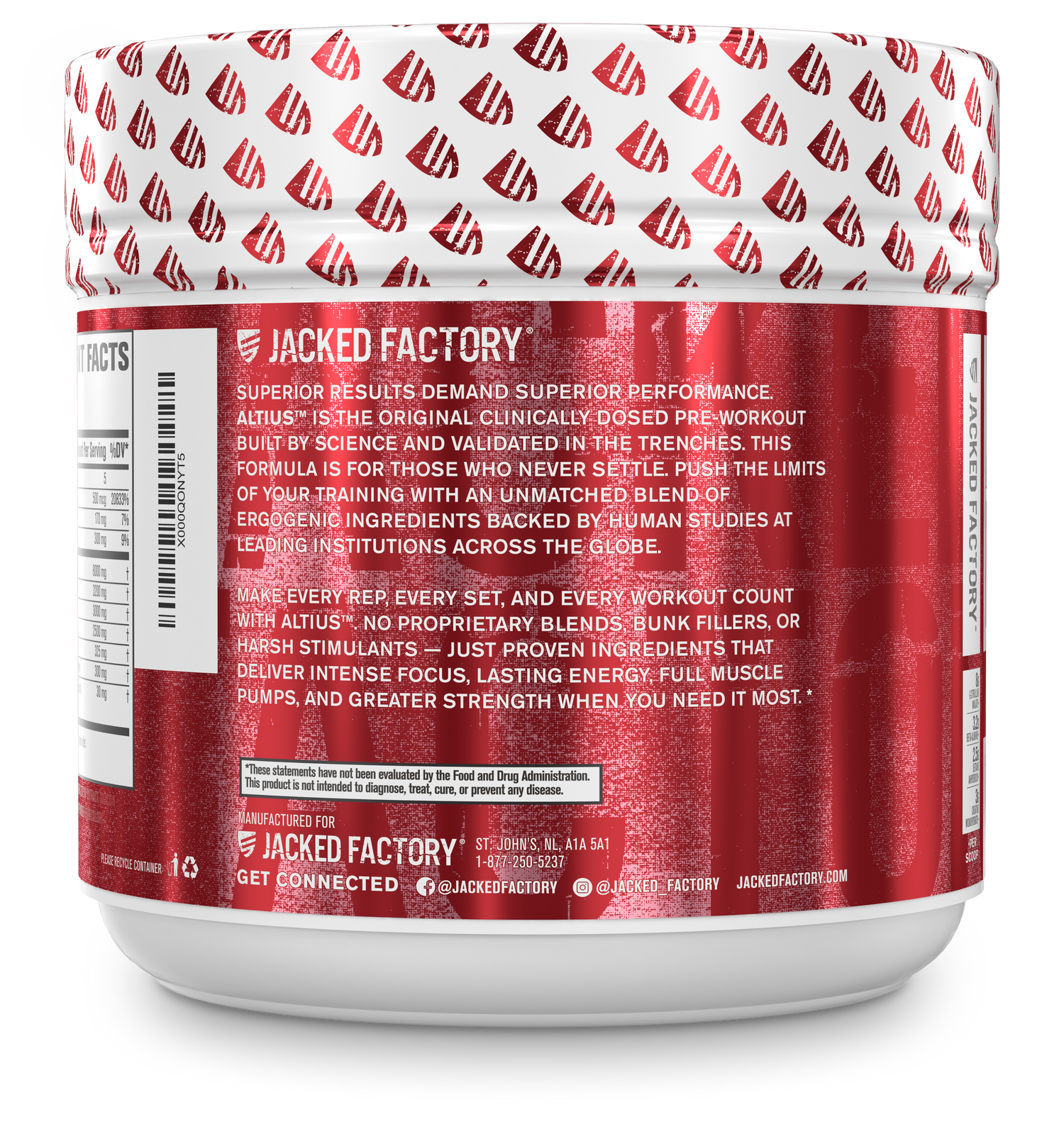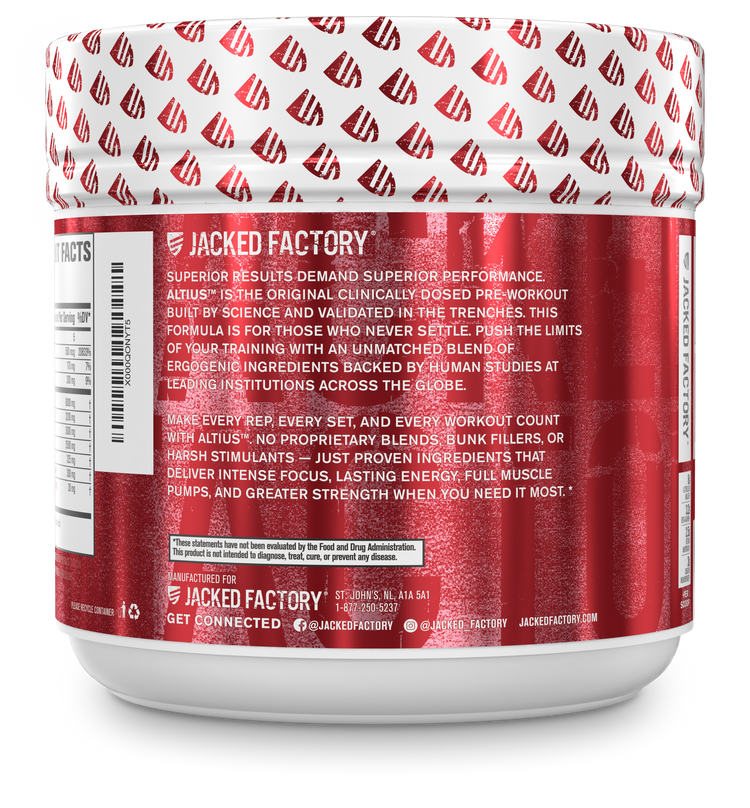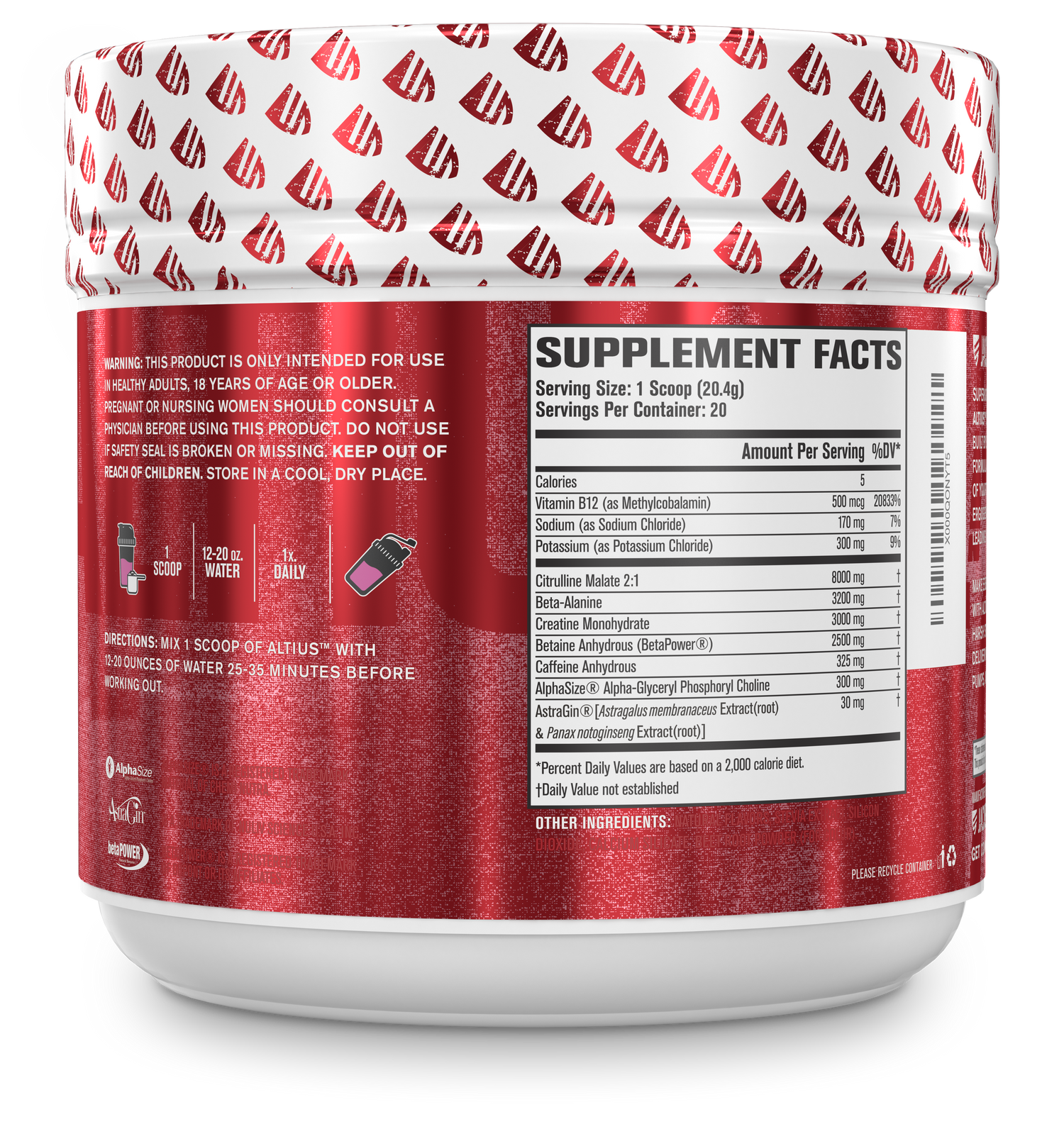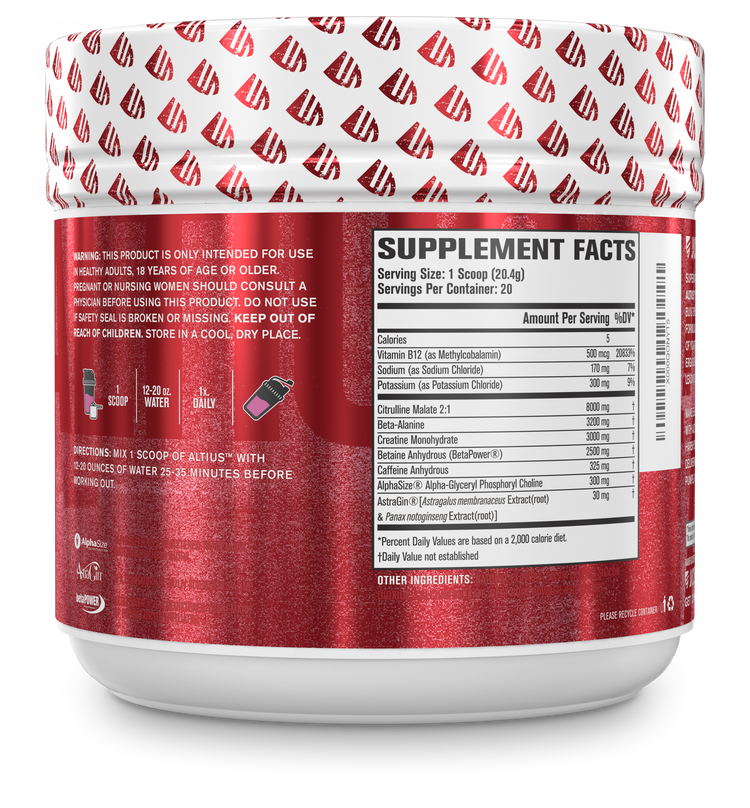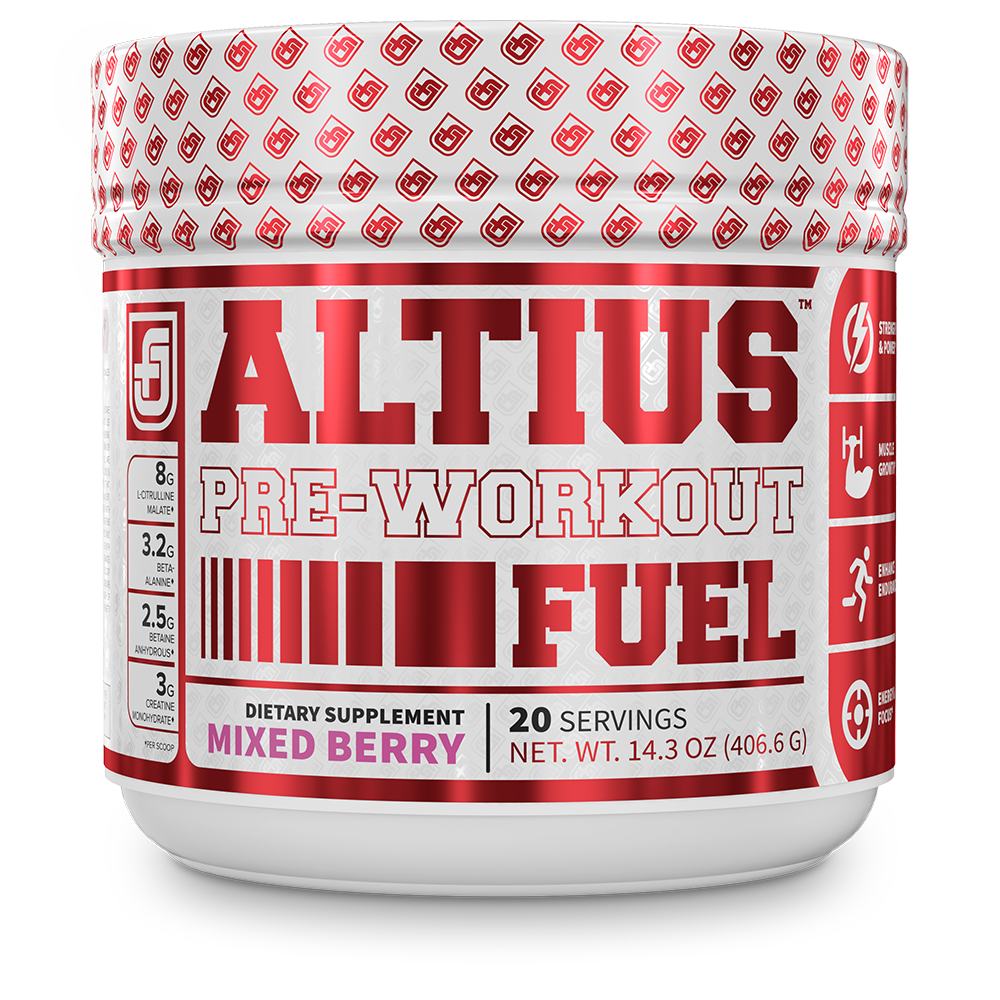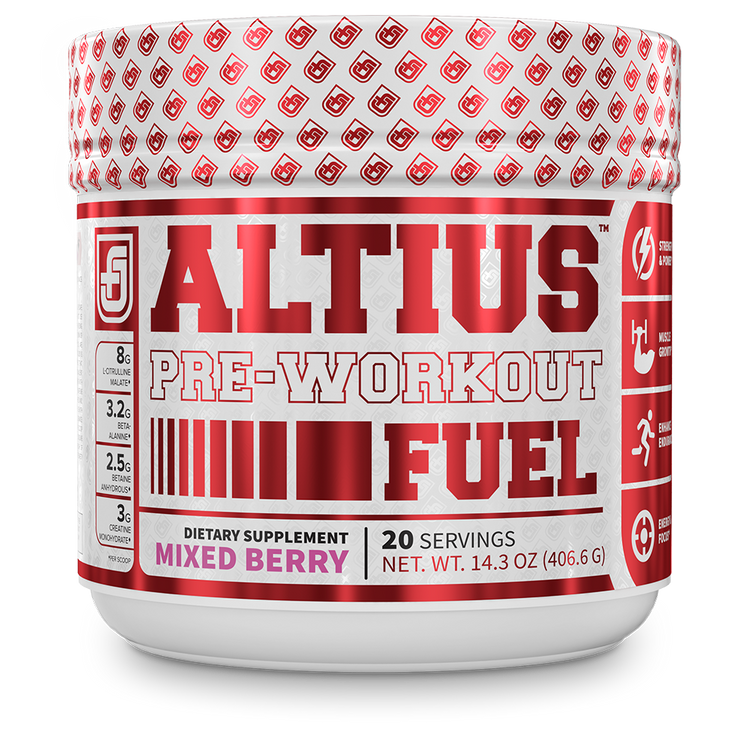 Altius Clinically Dosed Pre-Workout
Regular price

Sale price

$44.99

Unit price

per
Altius is the ultimate high-performance pre-workout powder you need to take your training to the next level. Experience endless energy, enhanced focus, more strength, and better workouts. Over time, this will lead to greater muscle growth and fat loss. Altius pre-workout utilizes premium ingredients in clinically-proven efficacious doses, is naturally sweetened and flavored and contains no artificial sweeteners or food dyes.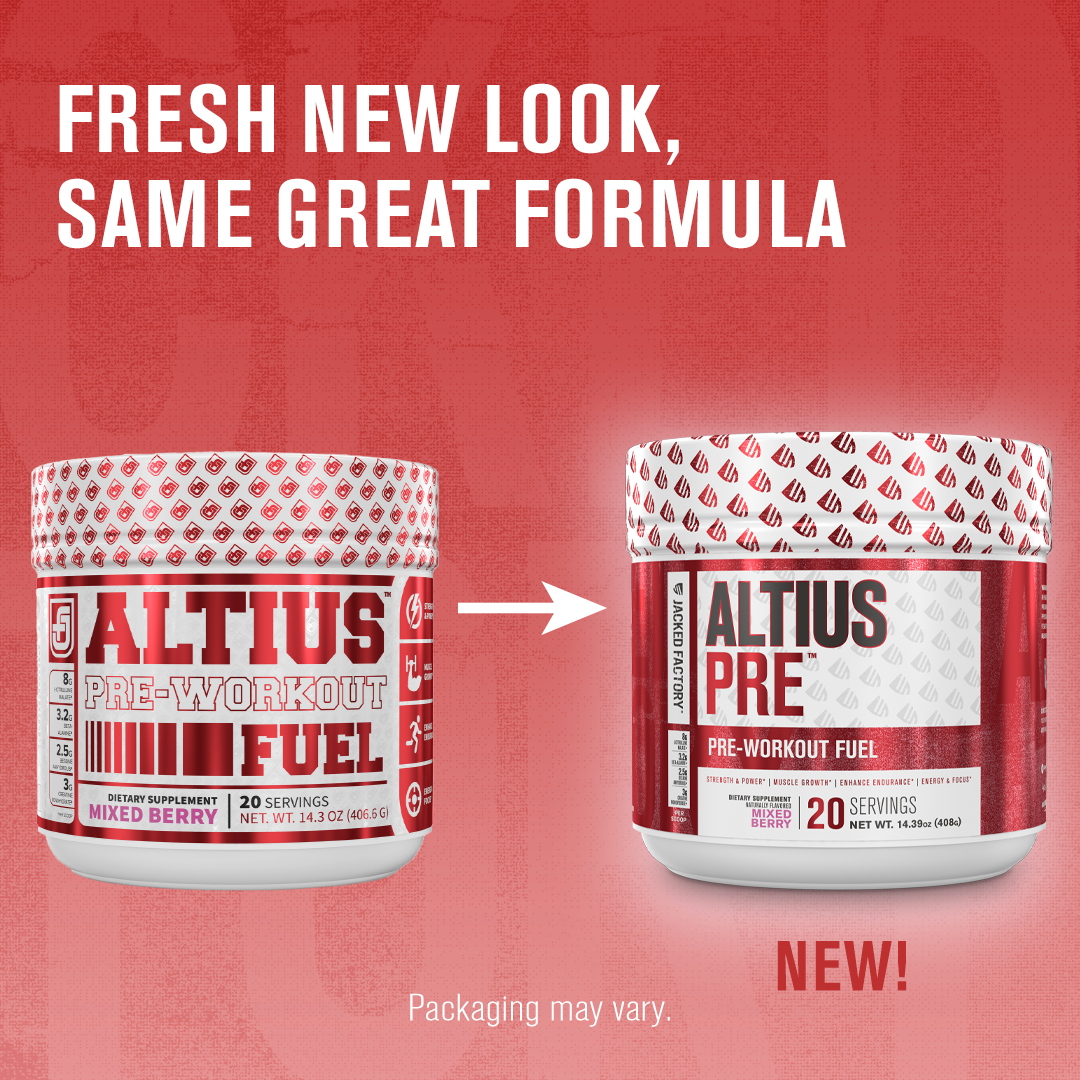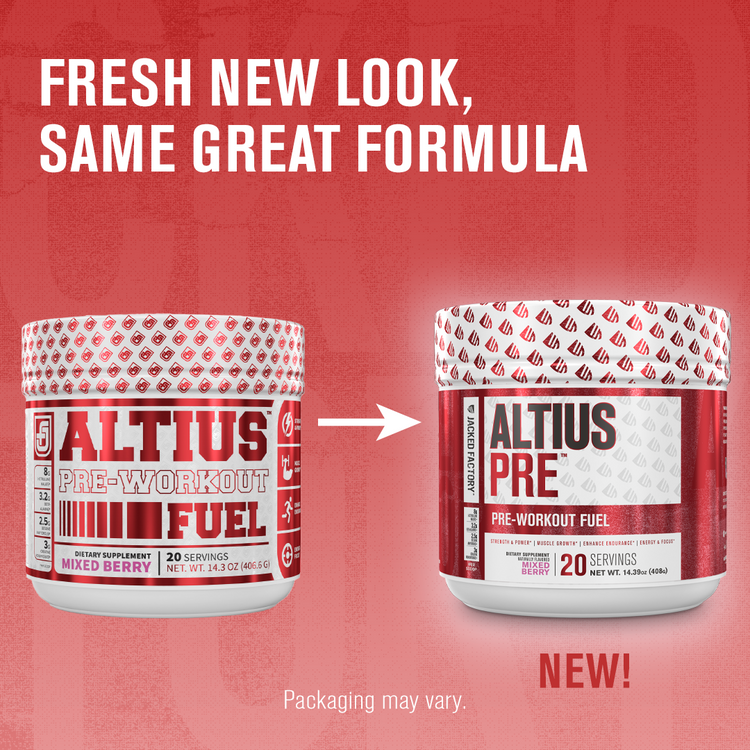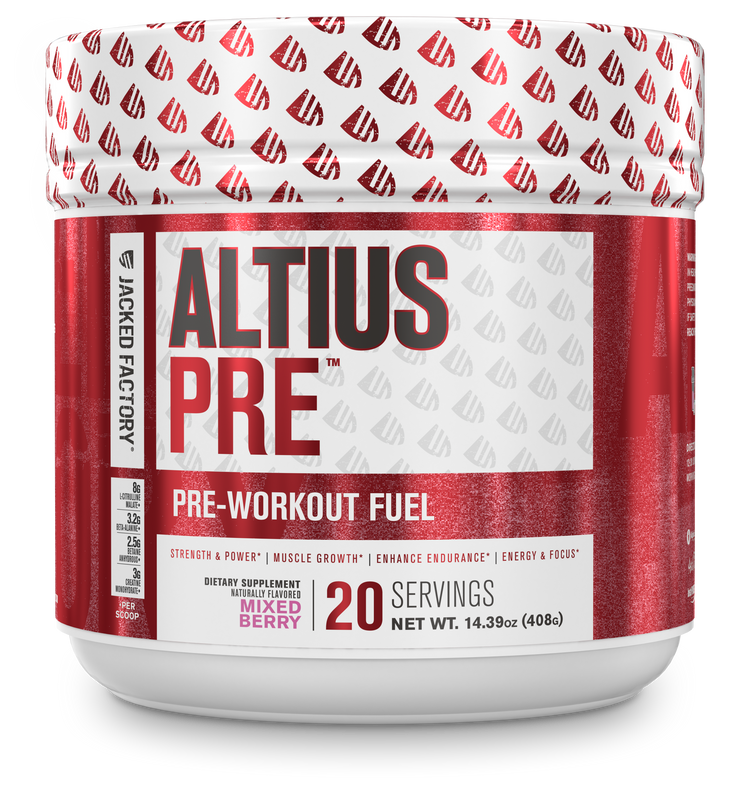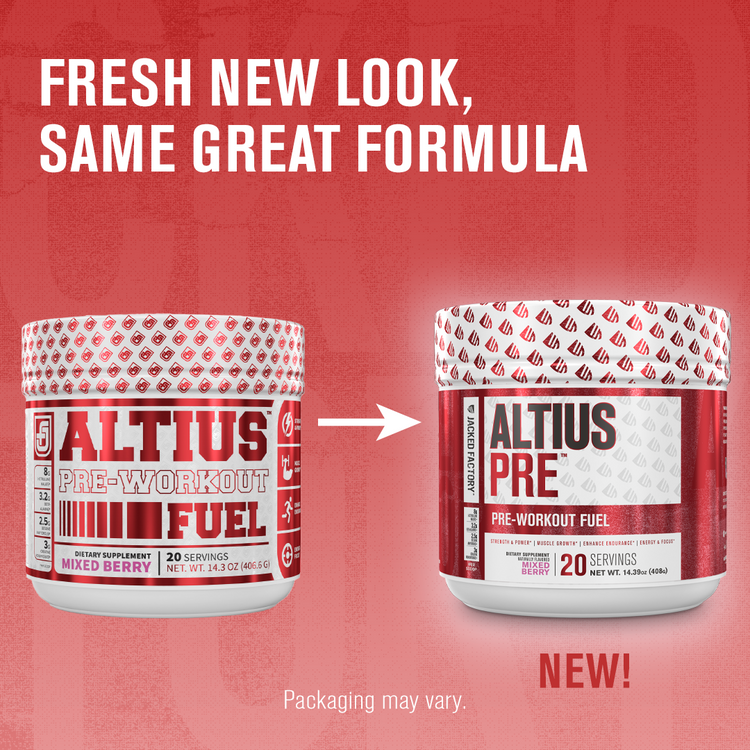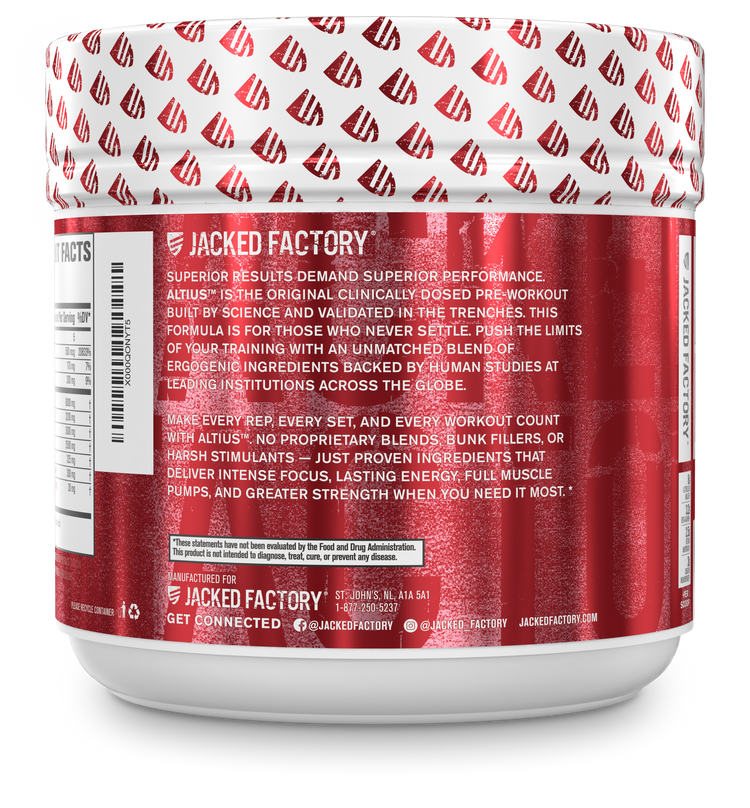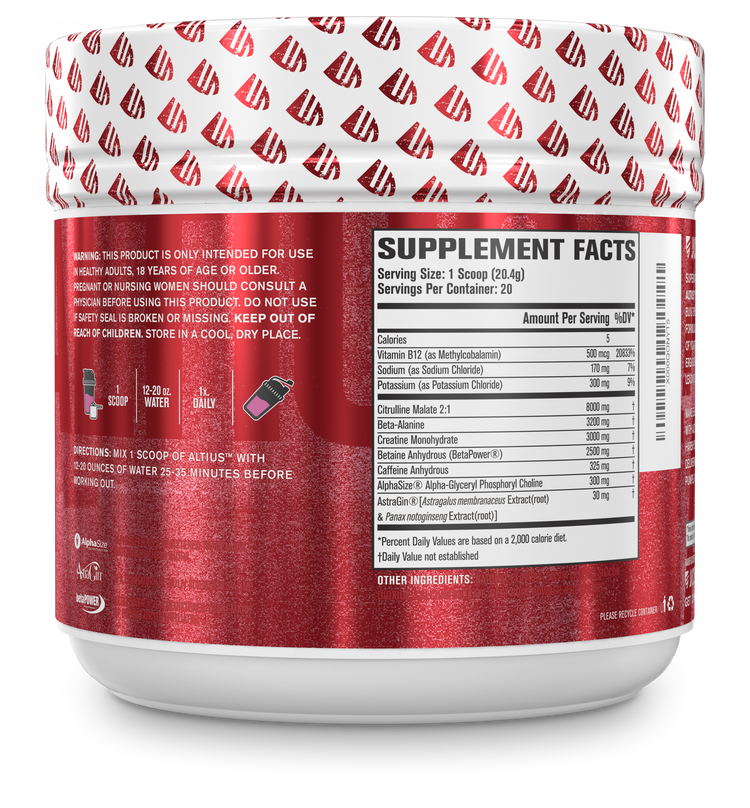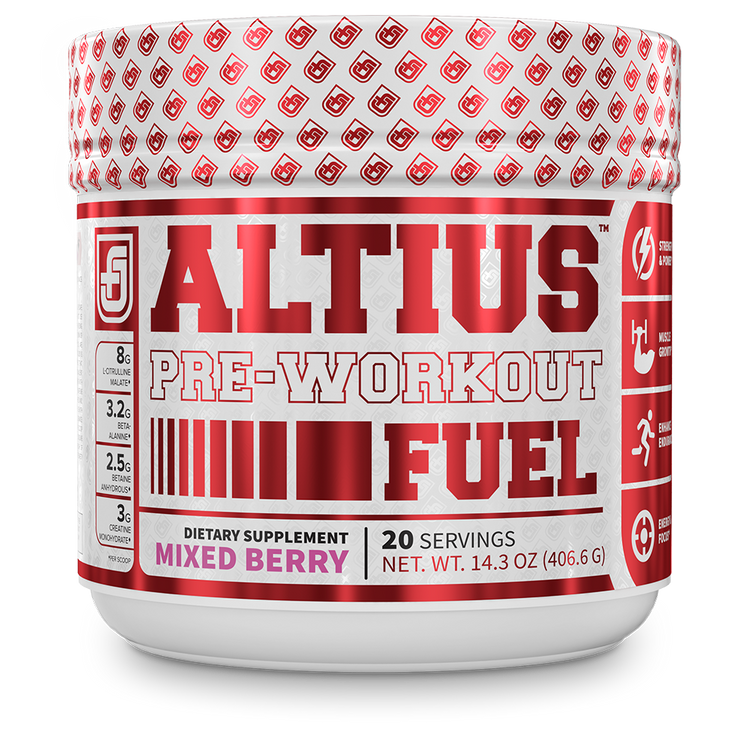 Key Benefits
Ingredients
Supplement Facts
Clean Energy & Laser-Sharp Mental Focus

Real Strength & Power Gains in the Gym

Skin-Tearing Pumps & Endless Endurance

Powerful Clinically-Dosed Formulation

Naturally Sweetened & Flavored

No Food Dyes or Fillers

Manufactured in the USA in a cGMP certified facility

100% Hassle-Free Money-Back Guarantee 
L-Citrulline Malate
Per Serving: 8 mg
Boosts nitric oxide production, drives muscular pumps, enhances muscular endurance, increases strength, and delays fatigue in the gym.
Betaine Anhydrous
Per Serving: 2.5 mg
Increases strength and power, enhances endurance, and promotes cellular hydration to maximize your workout.
Creatine Monohydrate
Per Serving: 3 mg
More strength and power, increased muscle growth, and boosted anaerobic endurance.
Beta-Alanine
Per Serving: 3.2 mg
Increases strength and power, enhances endurance, aids recovery, promotes muscle growth, and improves fat loss.
Caffeine + Alpha-GPC + B12
Per Serving: 325 mg/ 150 mg/ 500 mcg
Boosts energy and cognitive function
BioPerine
Per Serving: 5 mg
A patented black pepper fruit extract that enhances the efficacy and absorption of the other ingredients.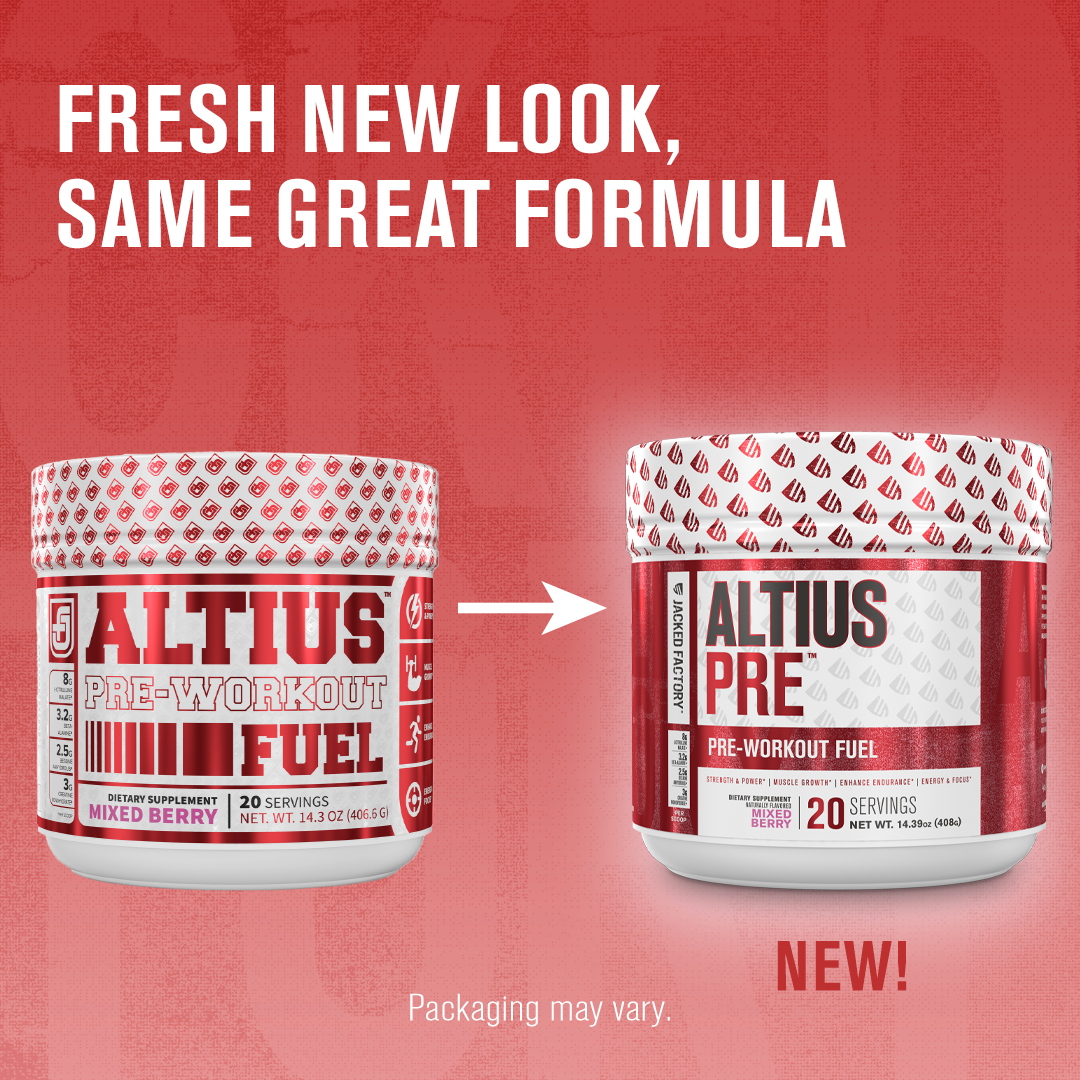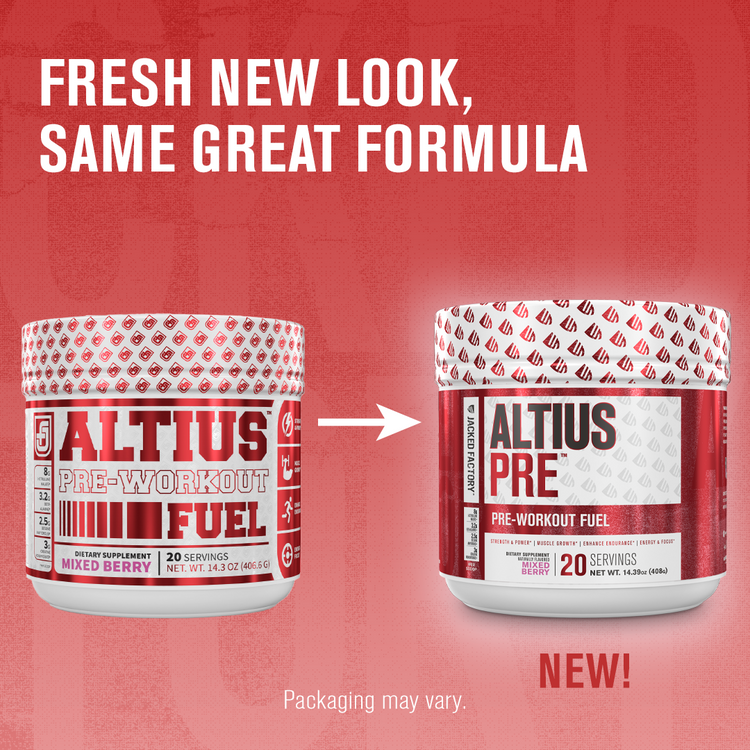 FAQS
How do I take Altius?
First Use: To assess tolerance, mix a half scoop of Altius with 8-10 ounces of water 25-35 minutes before working out.

Regular Use: Mix 1 scoop of Altius with 16-24 ounces of water 25-35 minutes before working out.

*If you experience any undesirable effects stop use immediately and consult with your doctor.
I feel a tingling sensation when using Altius, is this normal?
Yes, it's normal! Large doses of beta-alanine (an ingredient in Altius) may cause a tingling feeling called paresthesia. It is a harmless side effect.
Should I stack Altius with another product?
The only product we recommend stacking with Altius is our clinically dosed post-workout muscle builder and recovery product Powerbuild.

As a pre-workout product, the power-house formula in Altius has everything you need for skin-tearing pumps, energy, endurance, and strength in the gym.
Where is Altius Pre-Workout manufactured?
All Jacked Factory products are proudly manufactured in the USA in a cGMP certified facility using the highest quality control guidelines for maximum potency, quality, & safety.
Is this product vegan?
Yes! Altius Pre-Workout is vegan.