Nitrosurge Pre-Workout Powder
Regular price

Sale price

$29.99

Unit price

per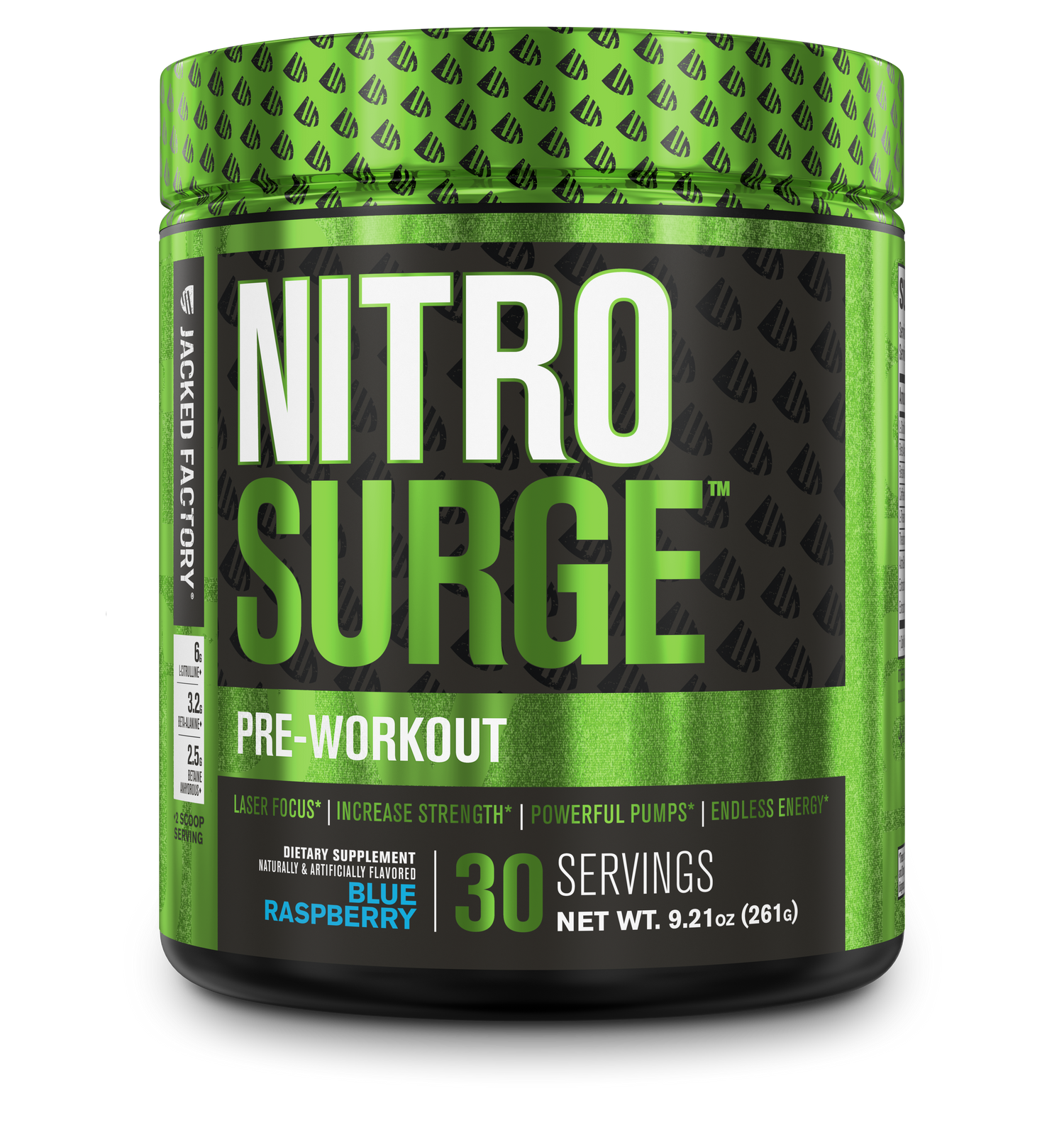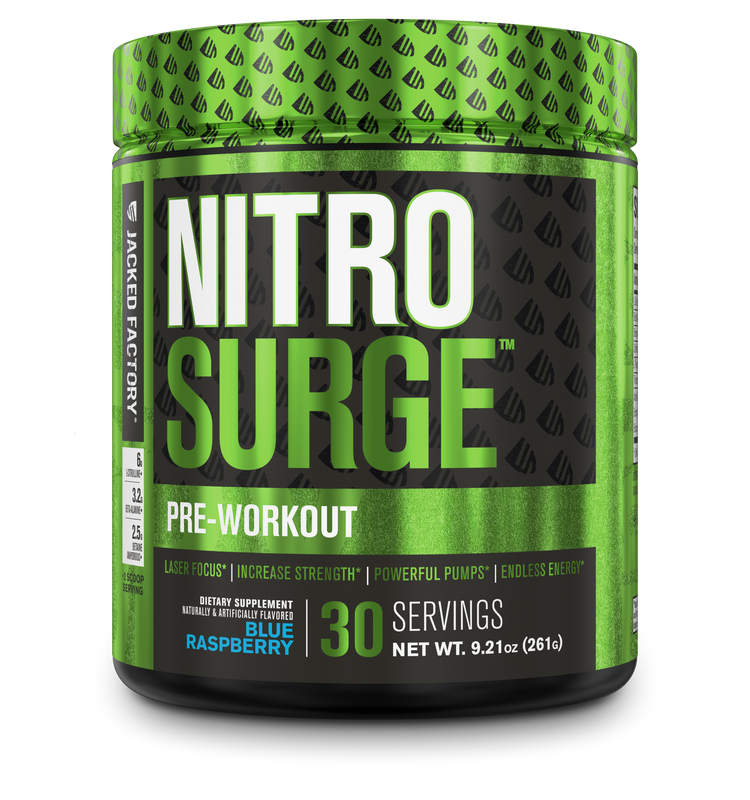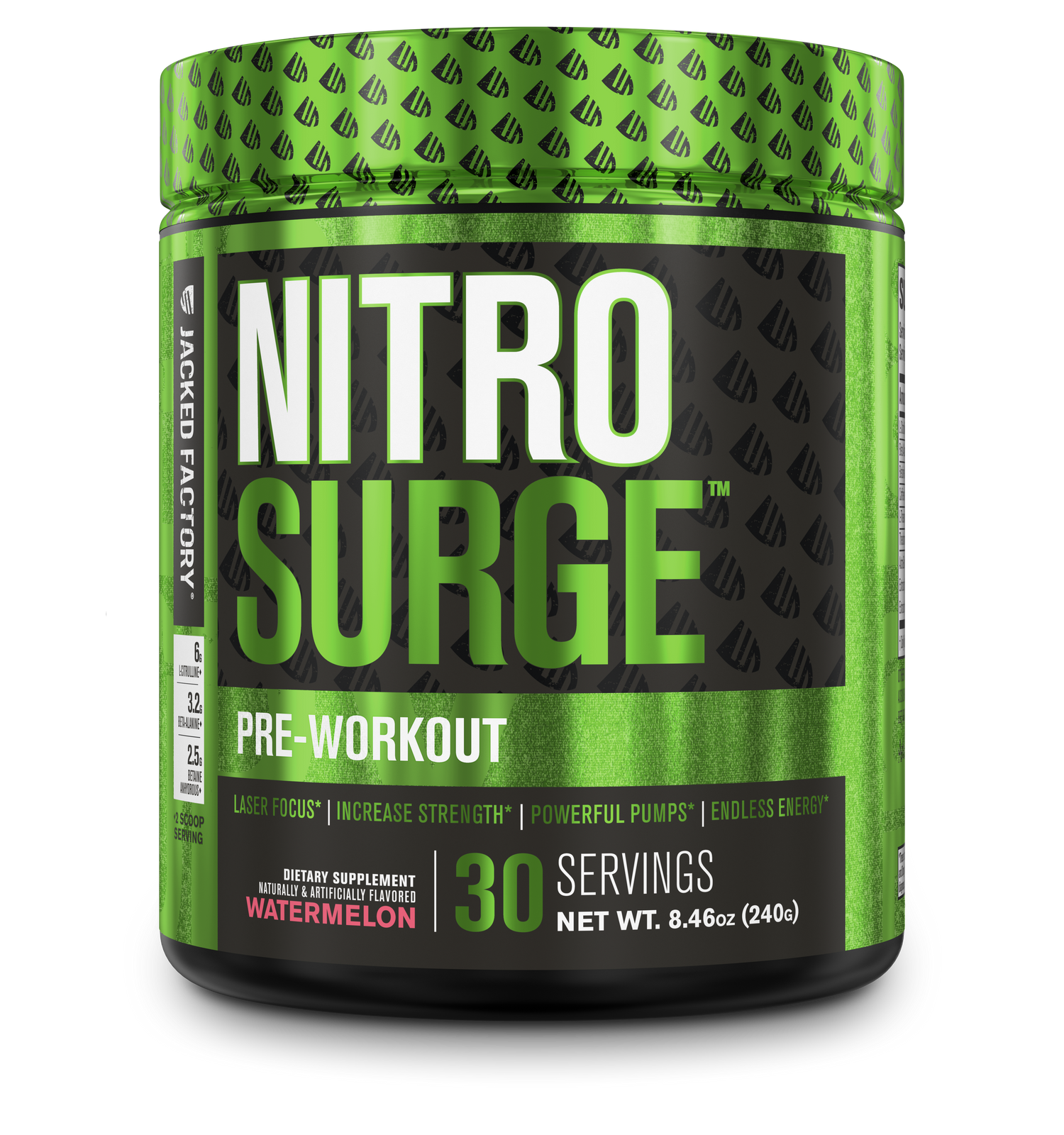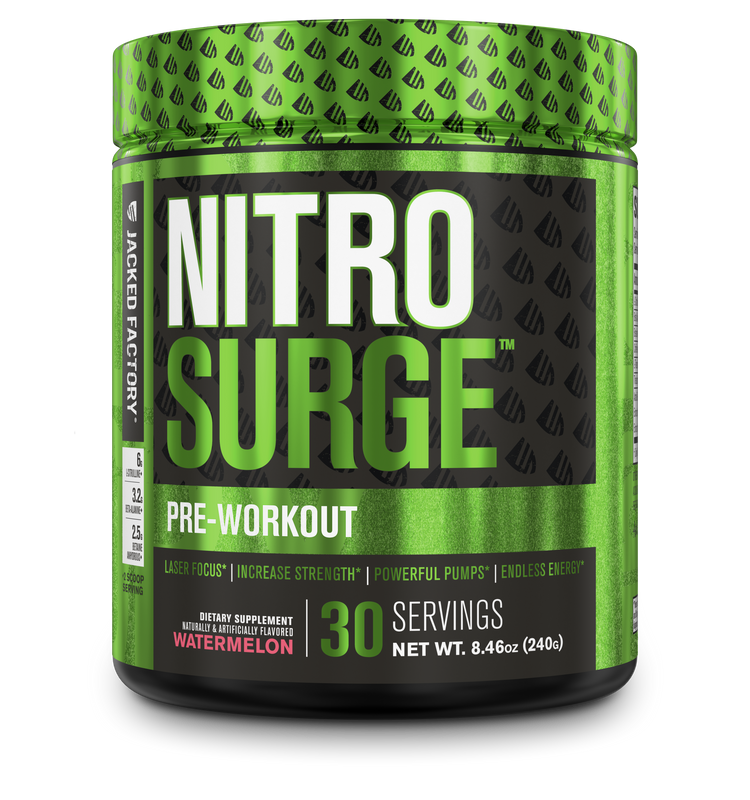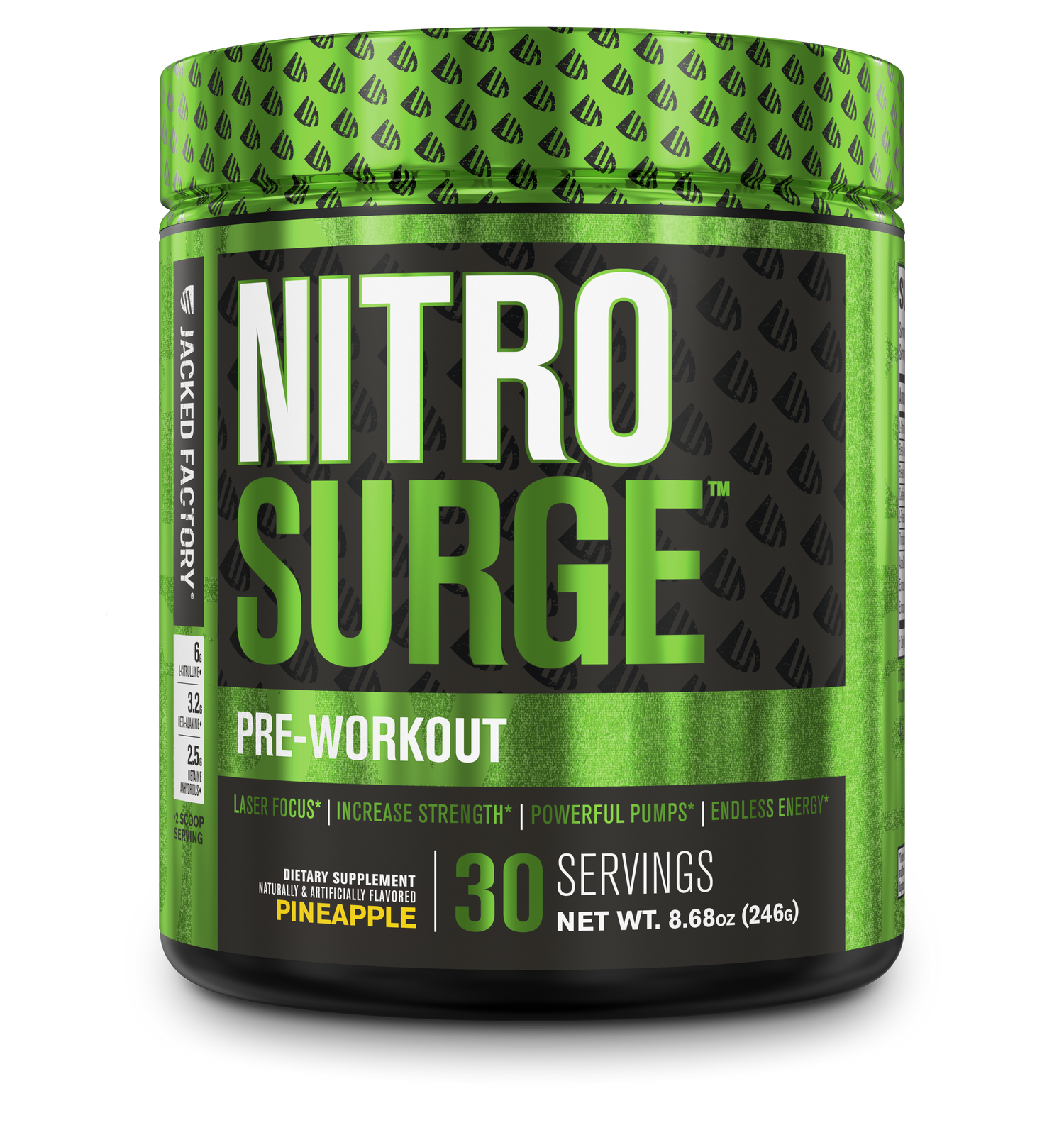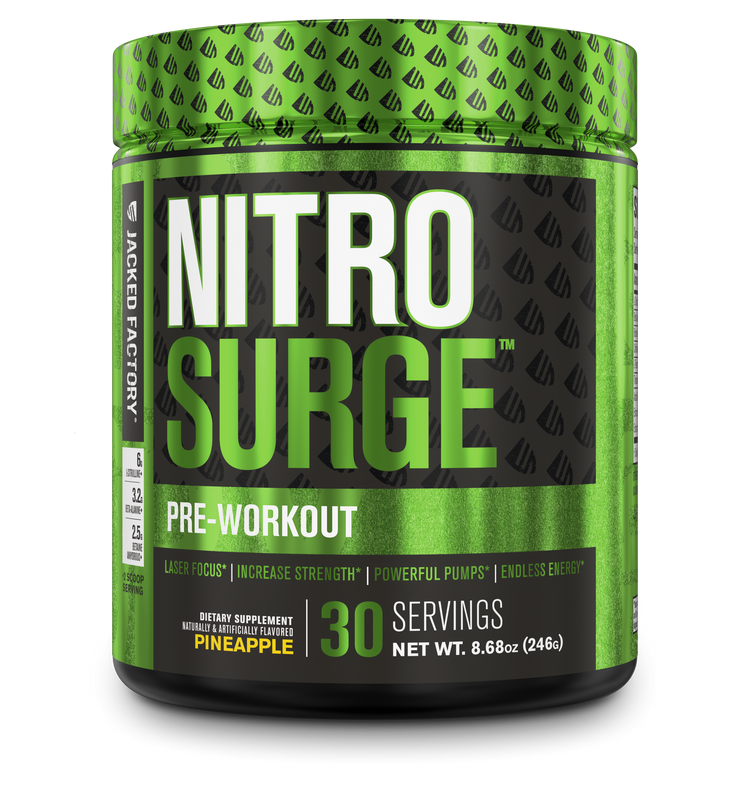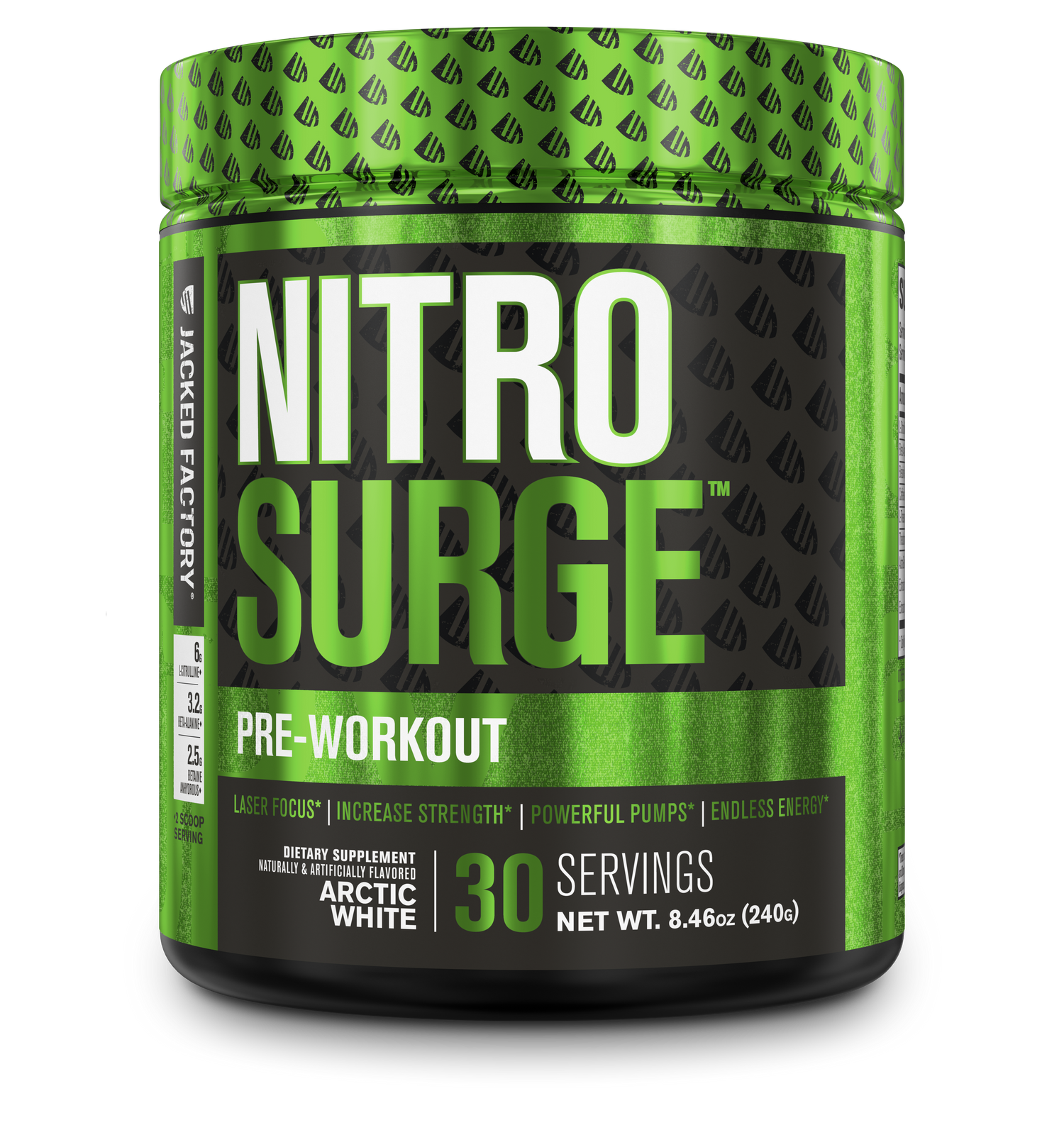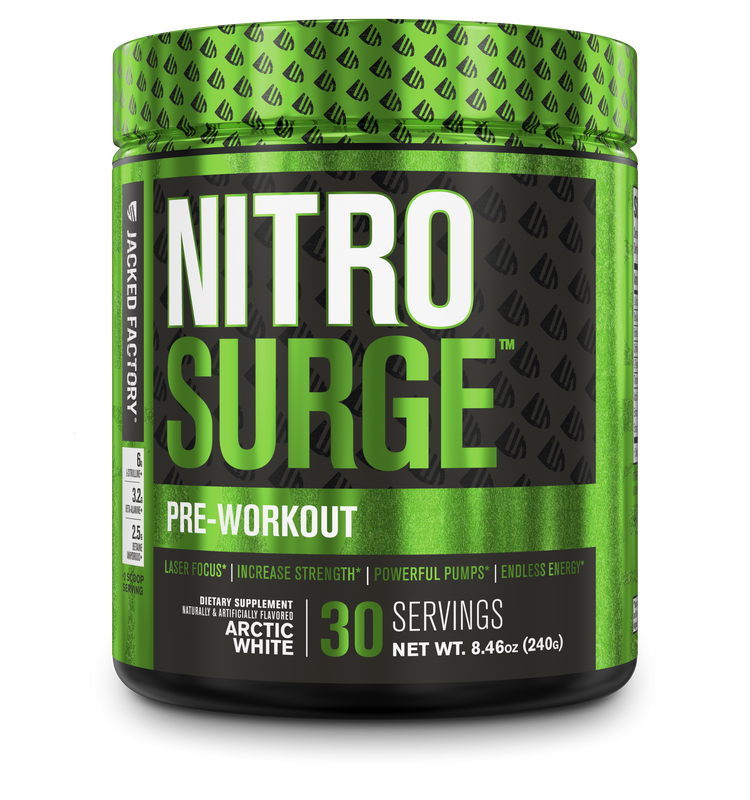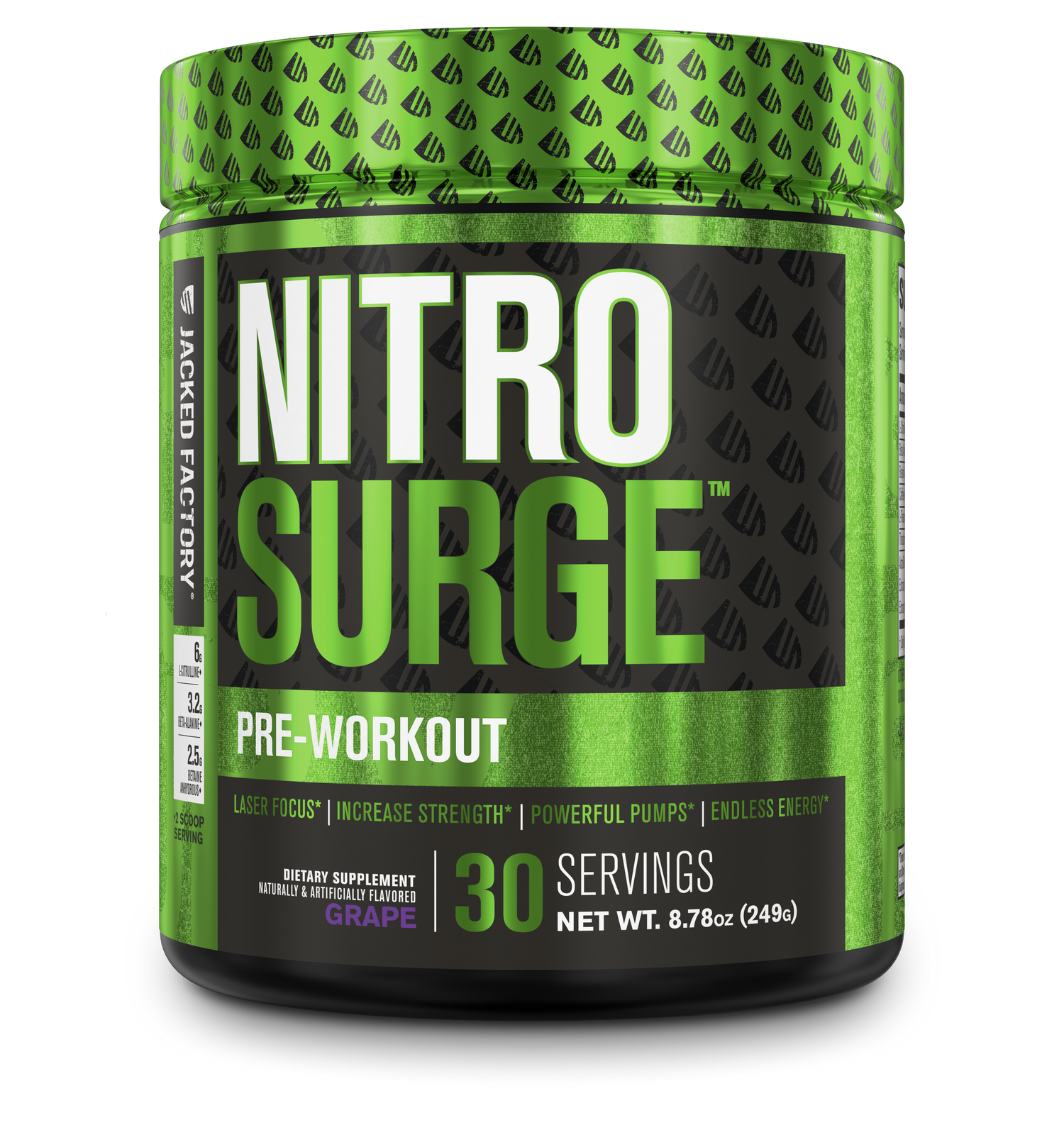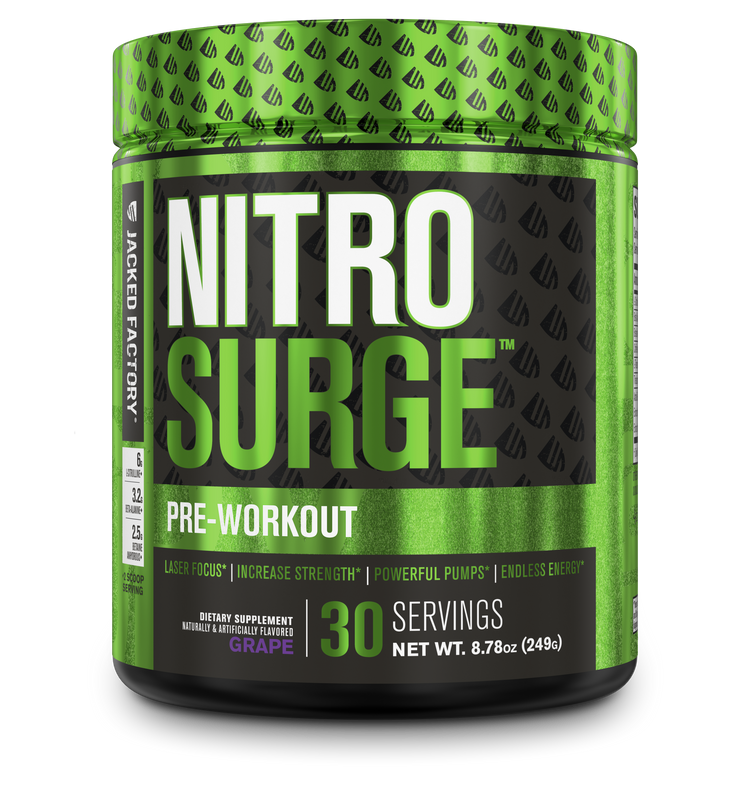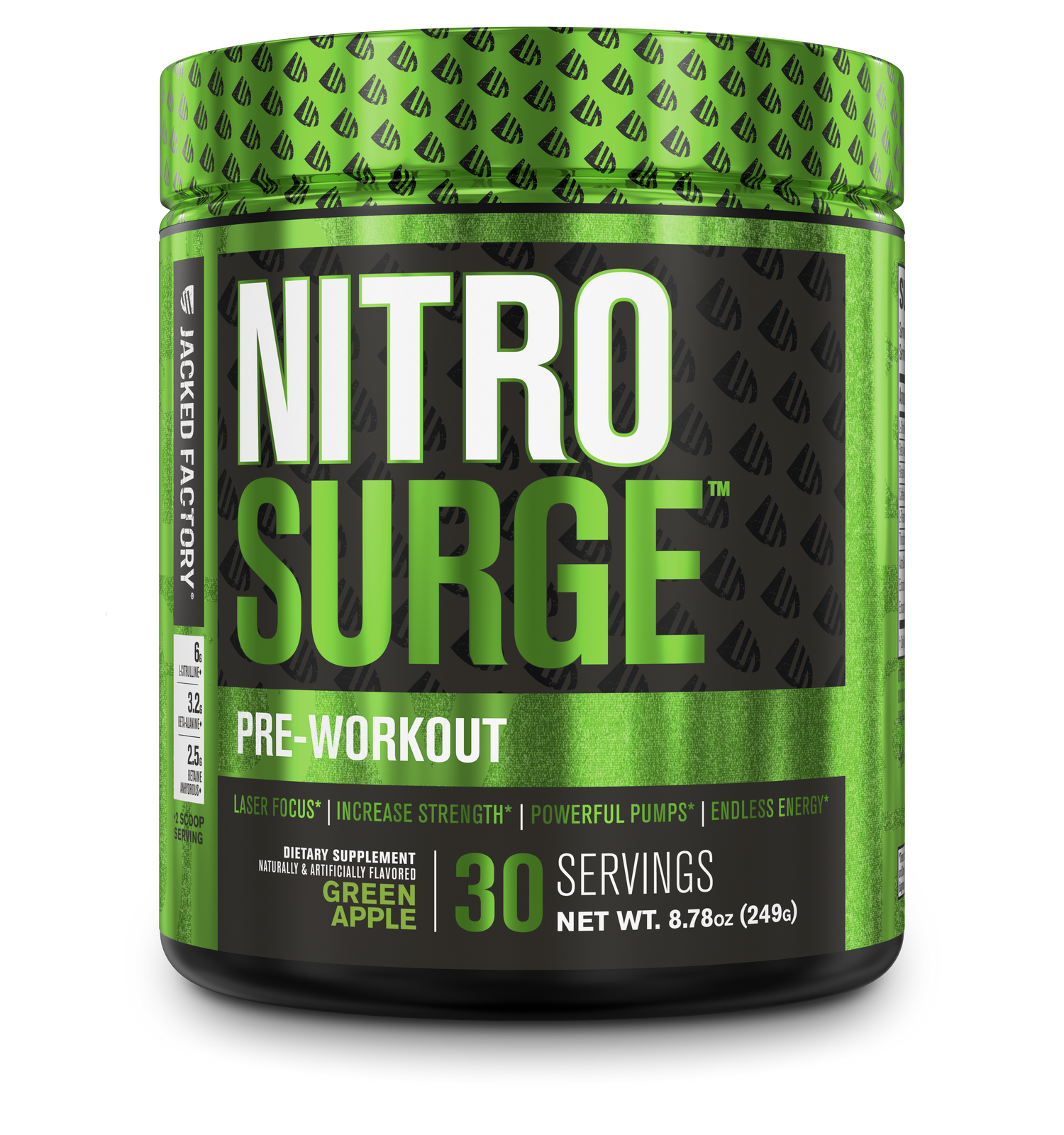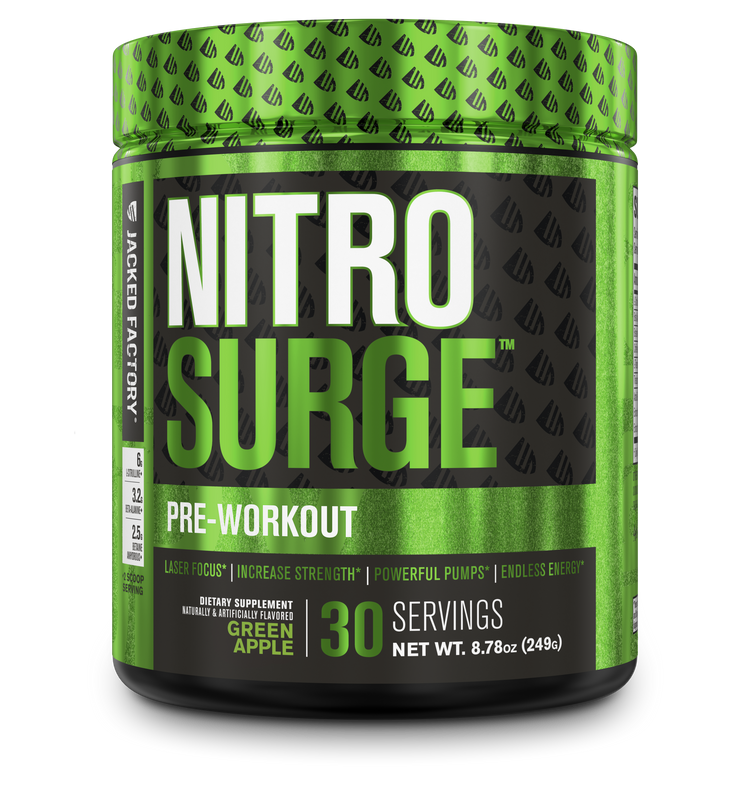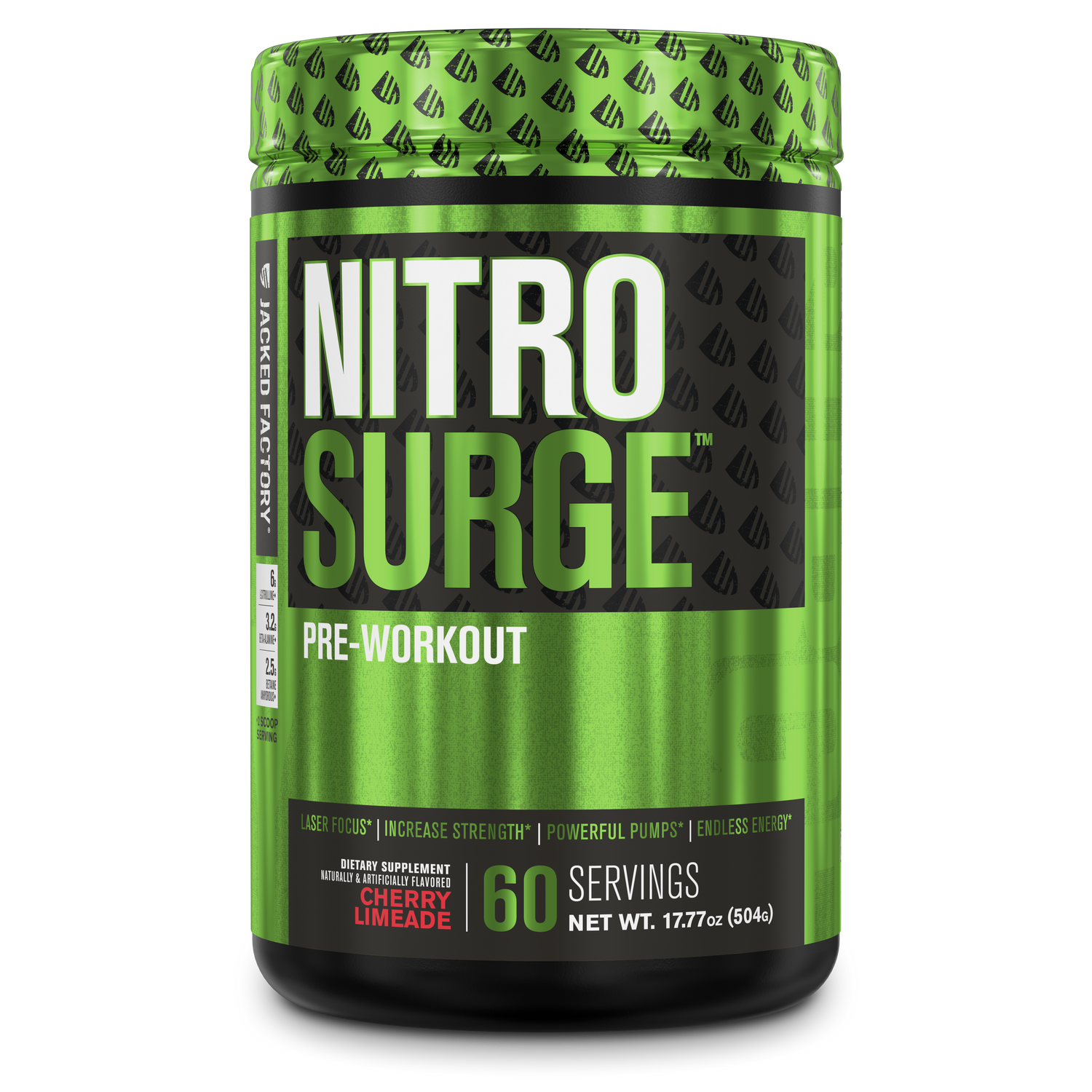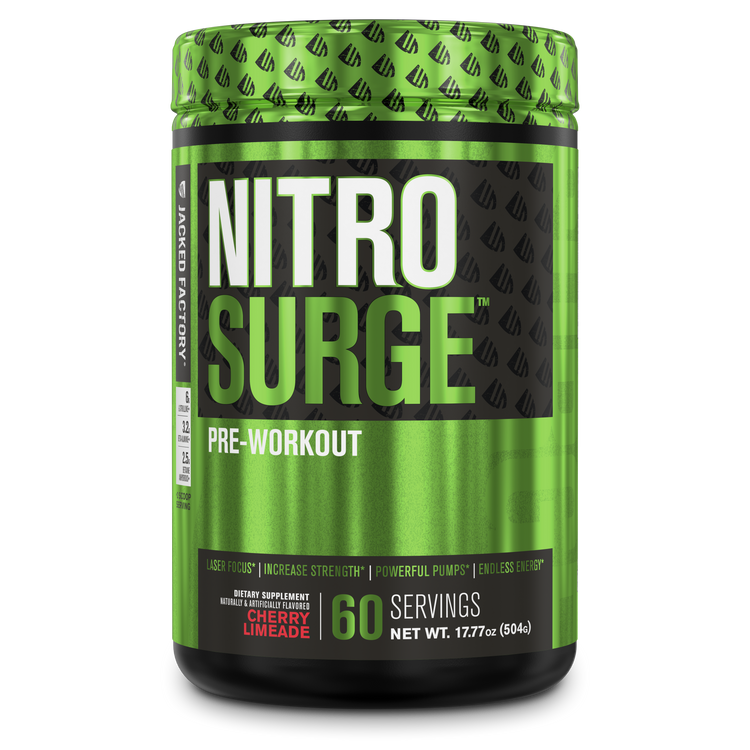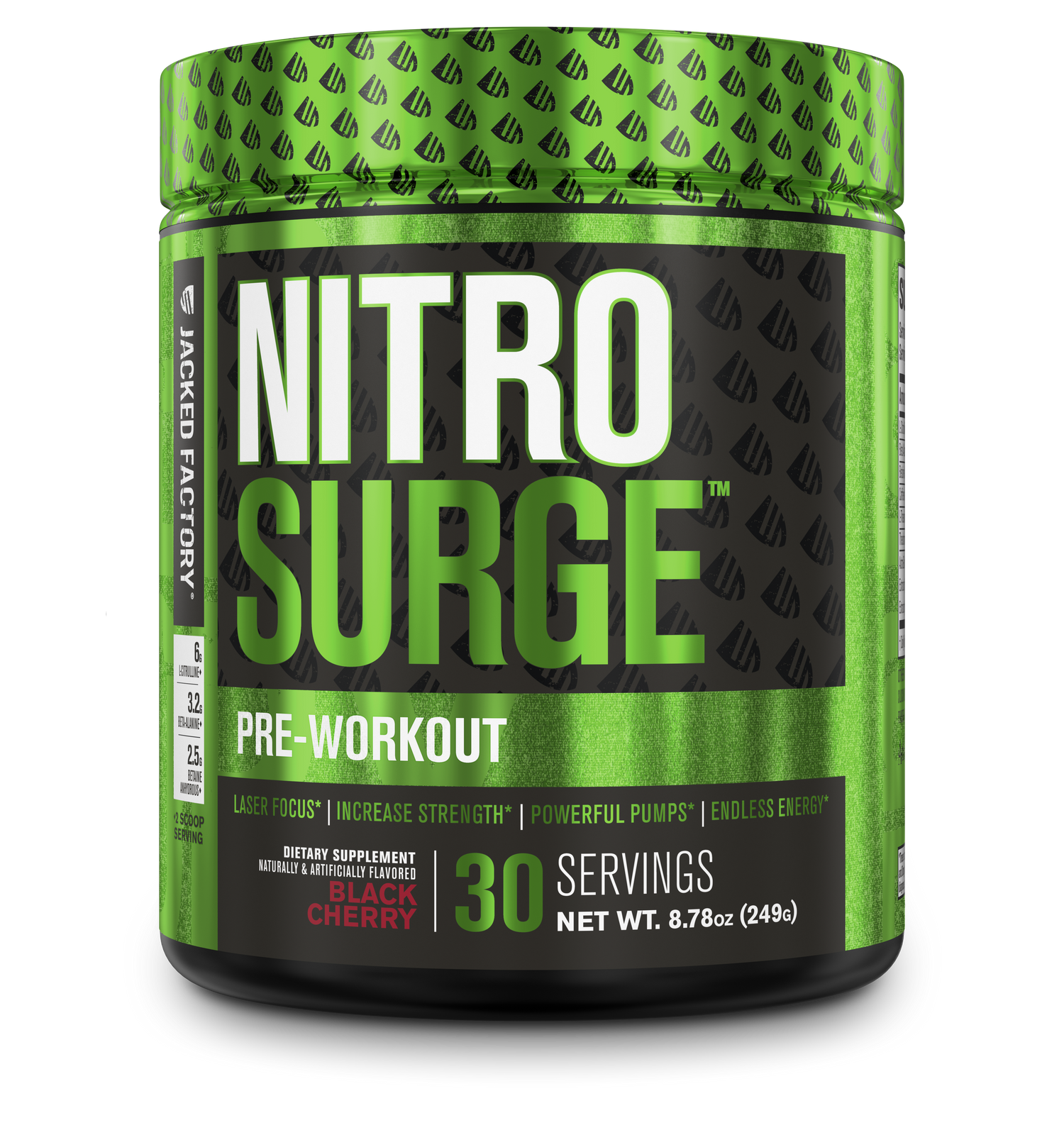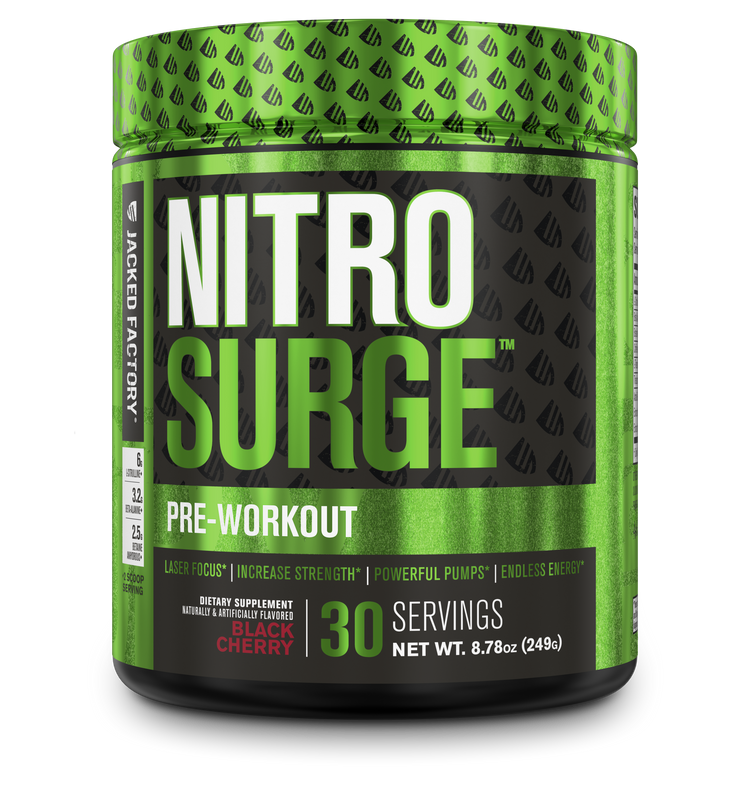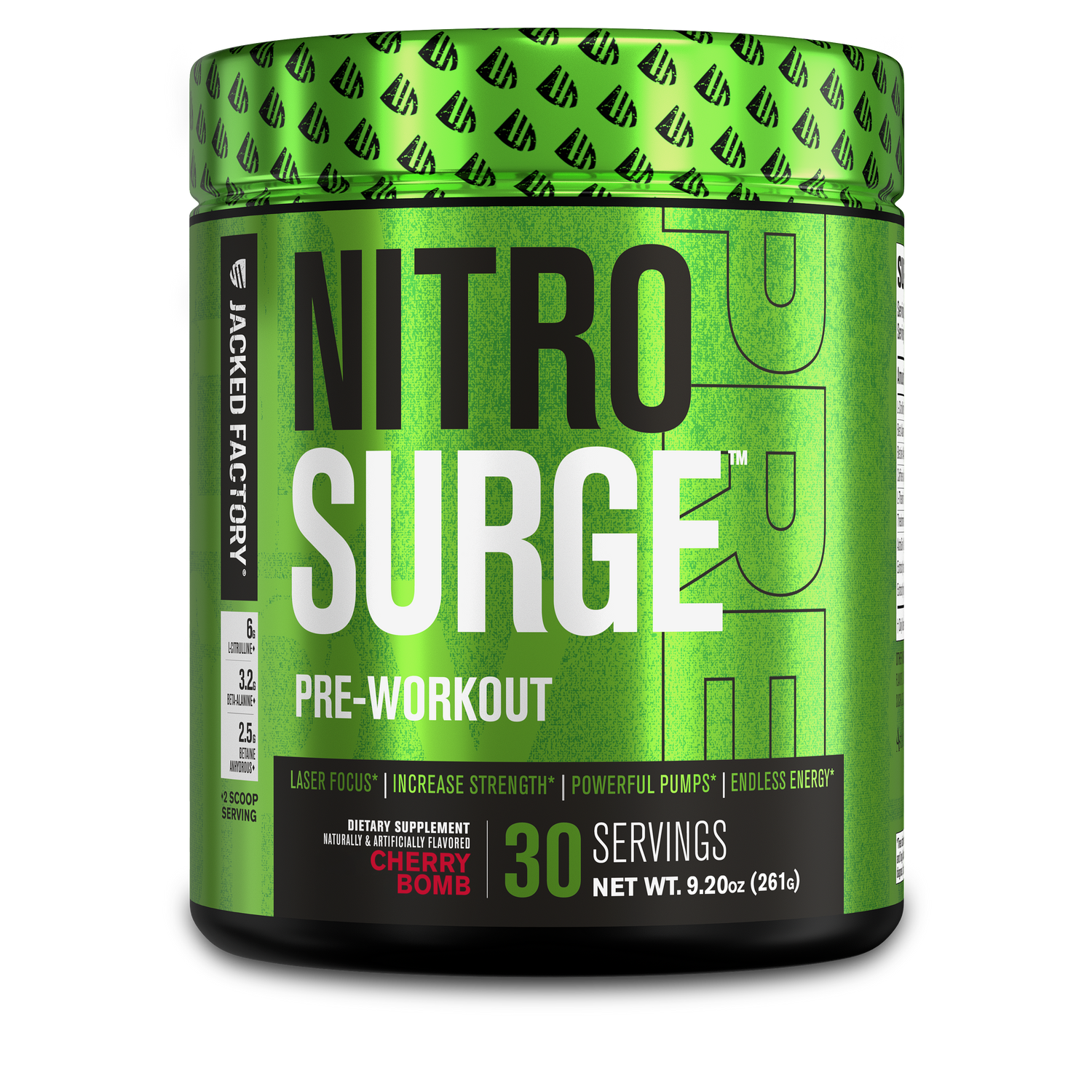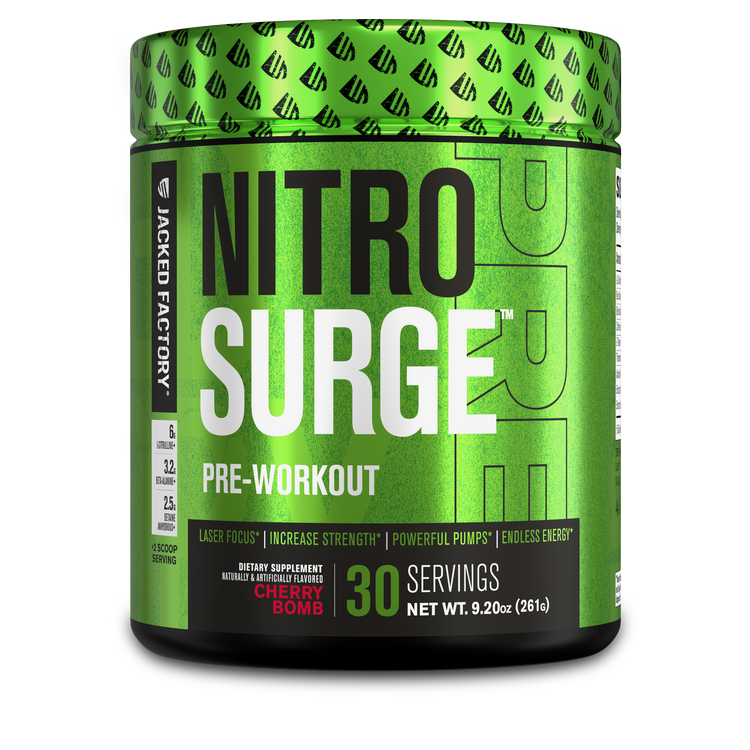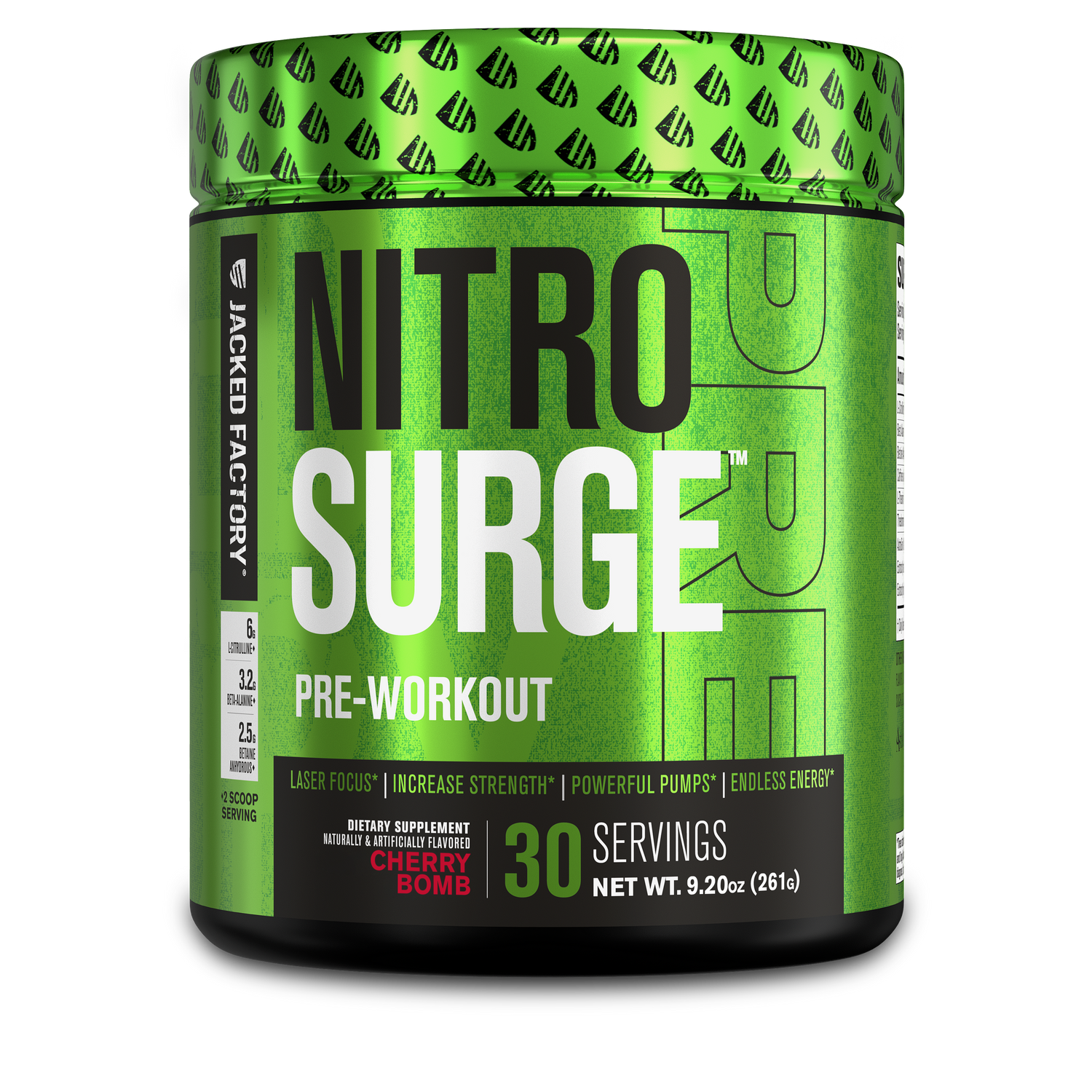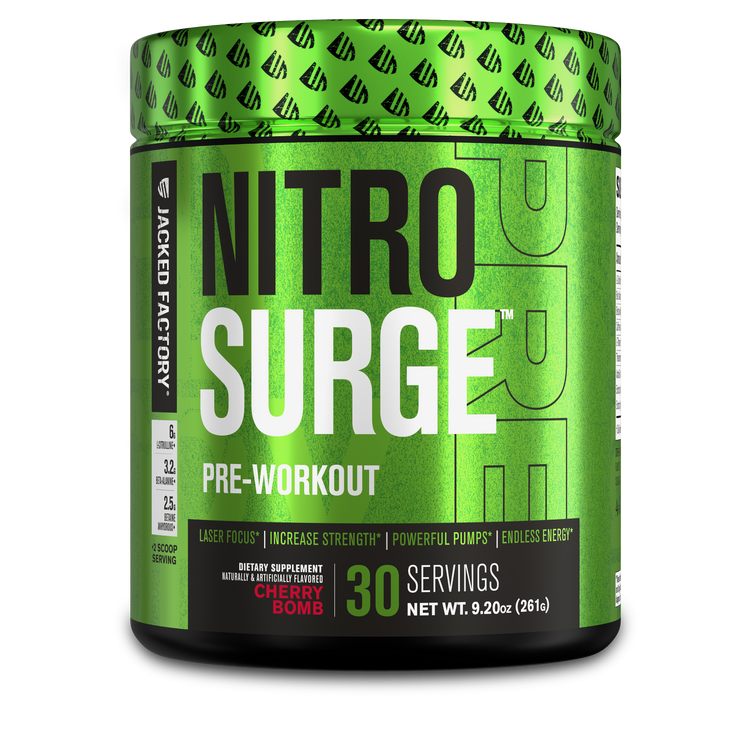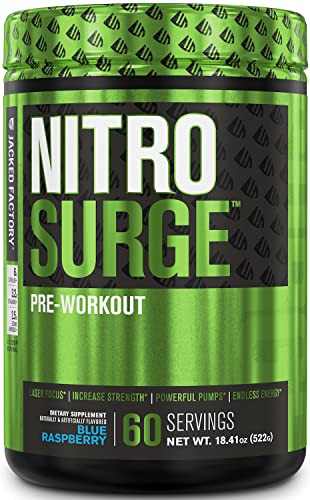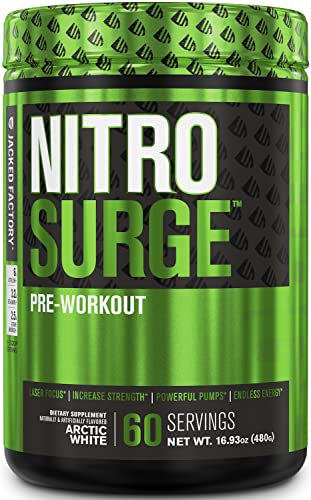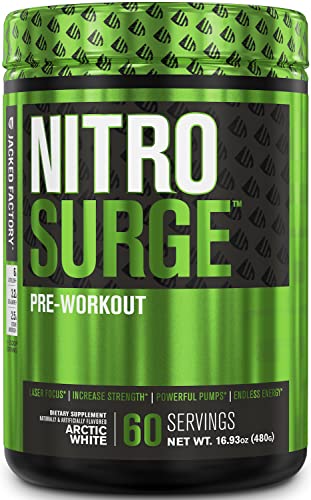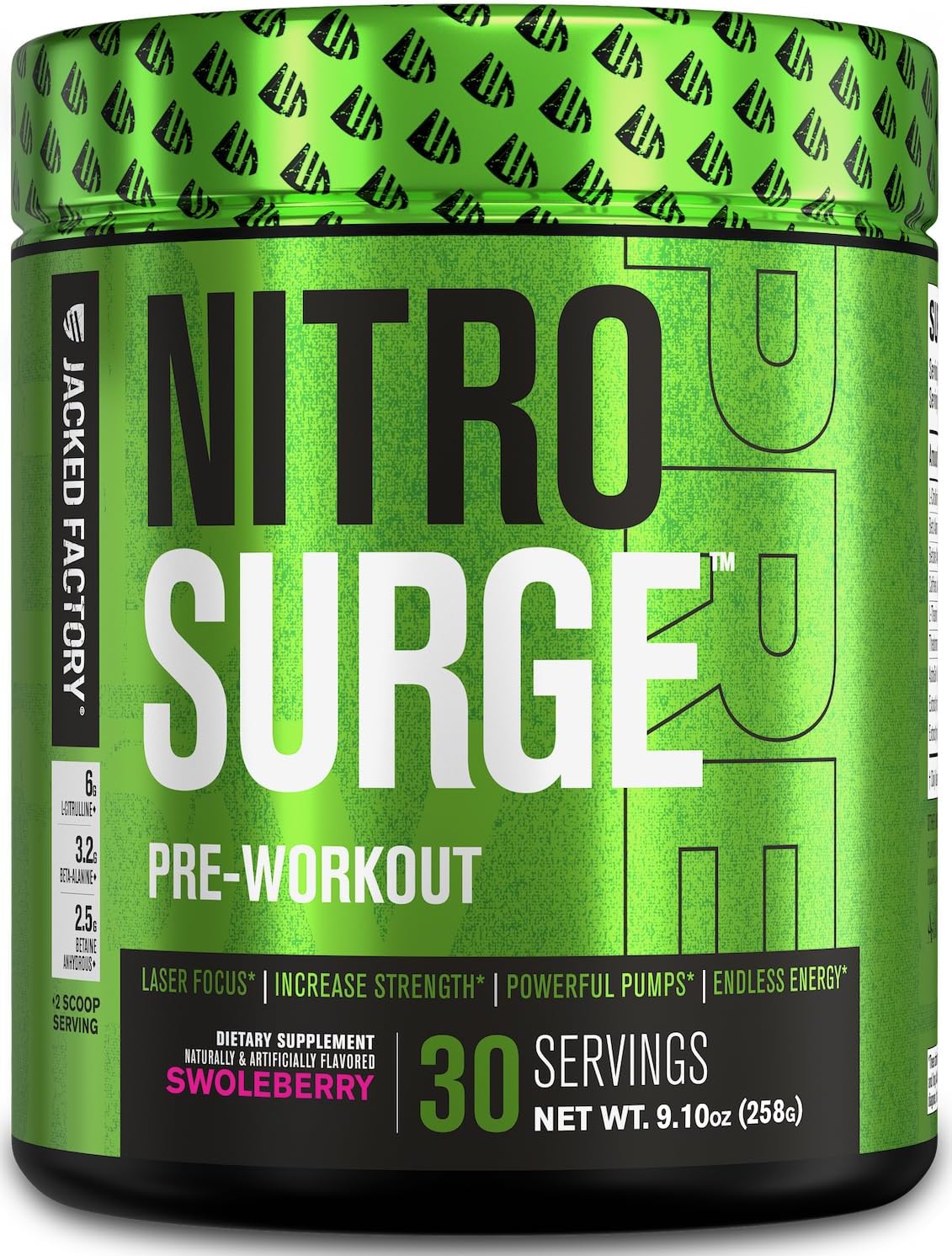 Nitrosurge Pre-Workout Powder
Regular price

Sale price

$29.99

Unit price

per
Nitrosurge is a powerhouse pre-workout energy powder for both men and women that promotes an enhanced body composition over time. Nitrosurge has been scientifically-crafted using the latest cutting-edge research on strength and performance ingredients. This maximum strength pre-workout supplement without creatine delivers everything you need for explosive workouts and head-turning results. Experience explosive energy, instant strength gains, laser-sharp focus, endless endurance, and powerful pumps.
The formula contains the most cutting-edge, potent ingredients available: L-Citrulline, Betaine Anhydrous, Beta Alanine, Caffeine, L Theanine, and it's creatine-free.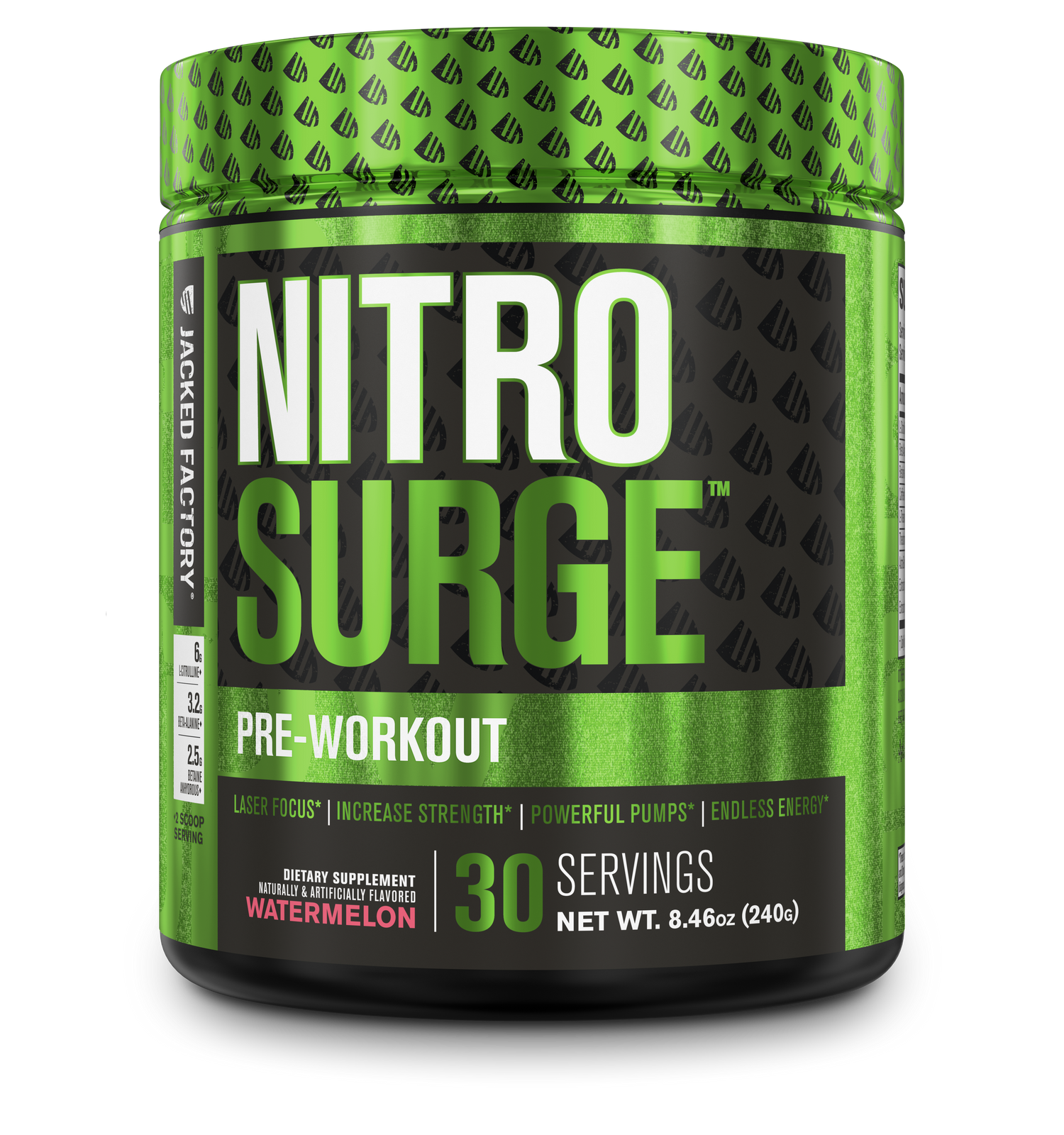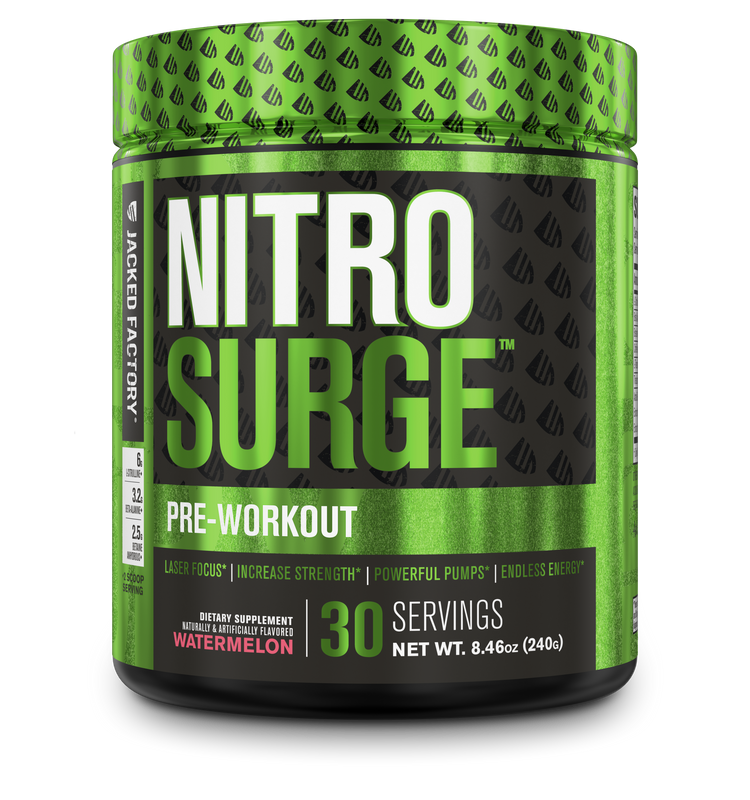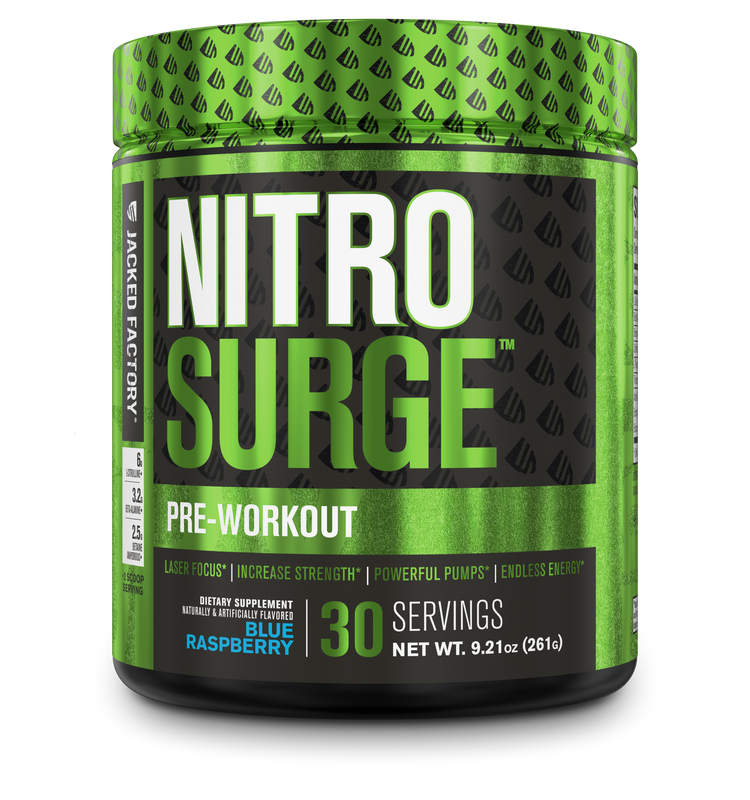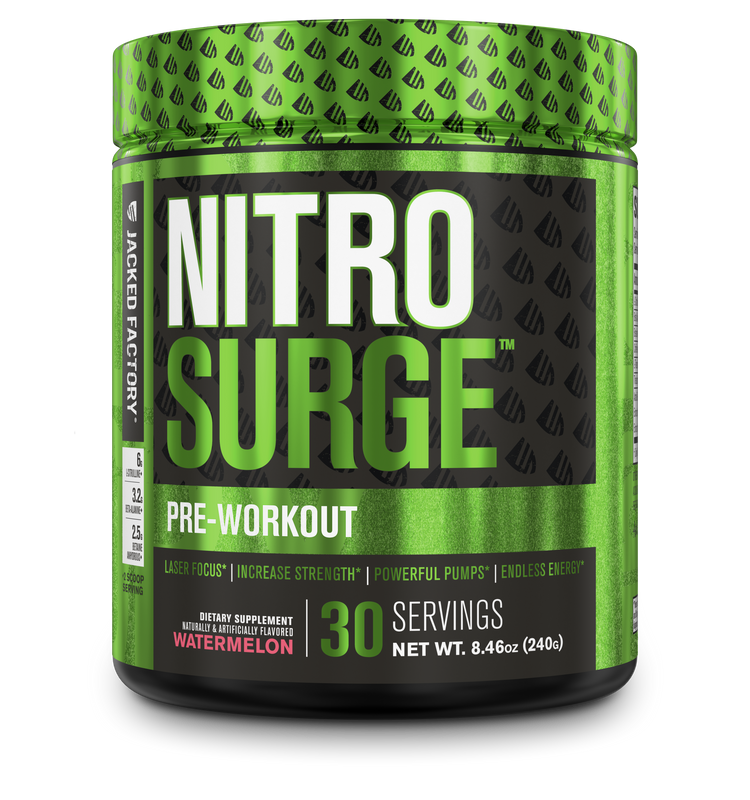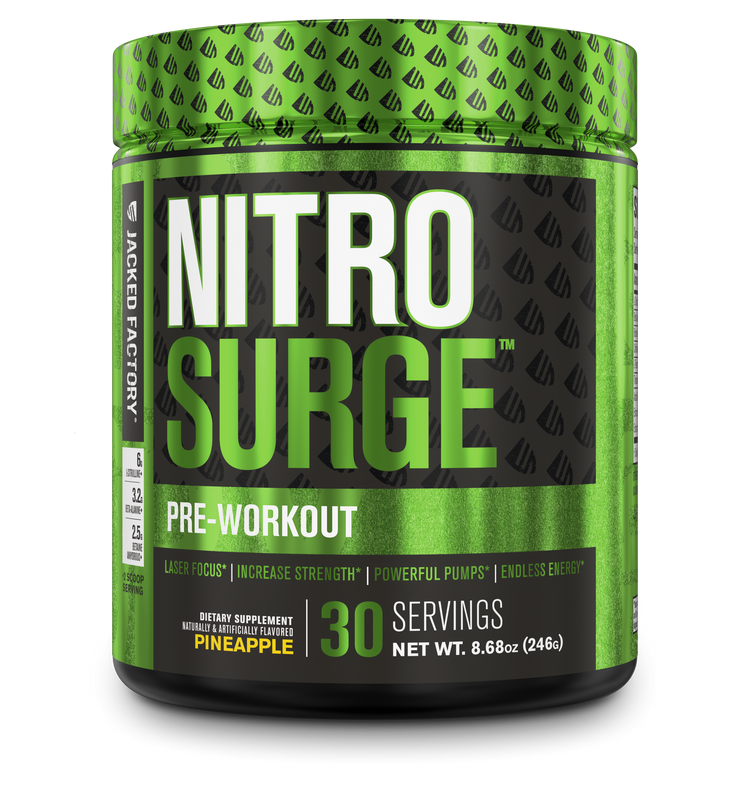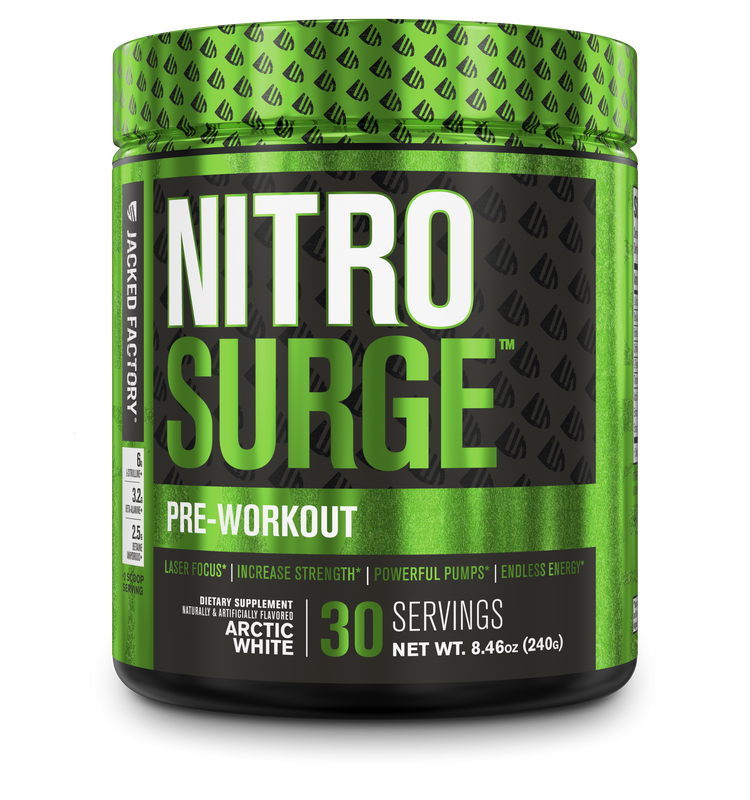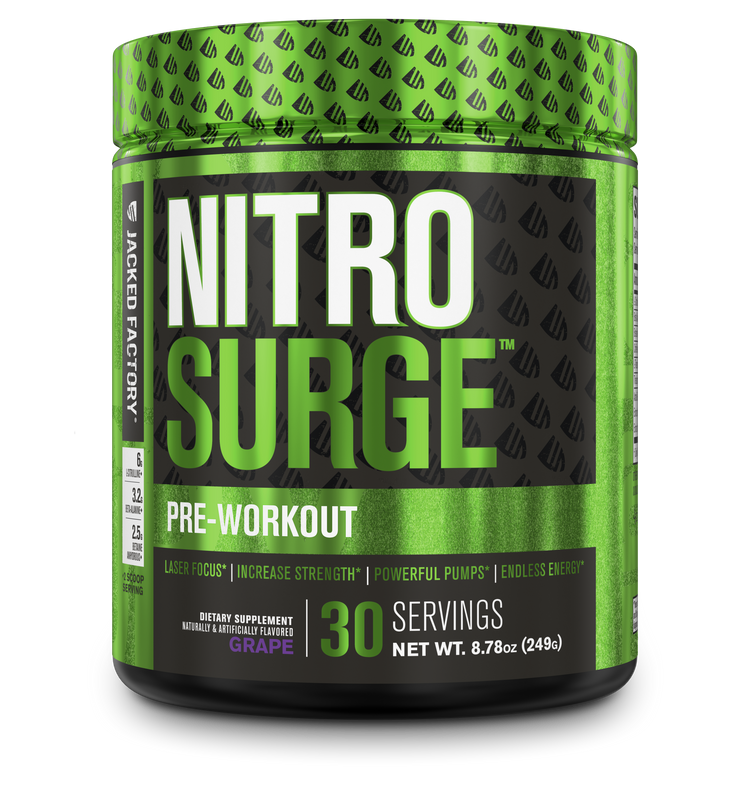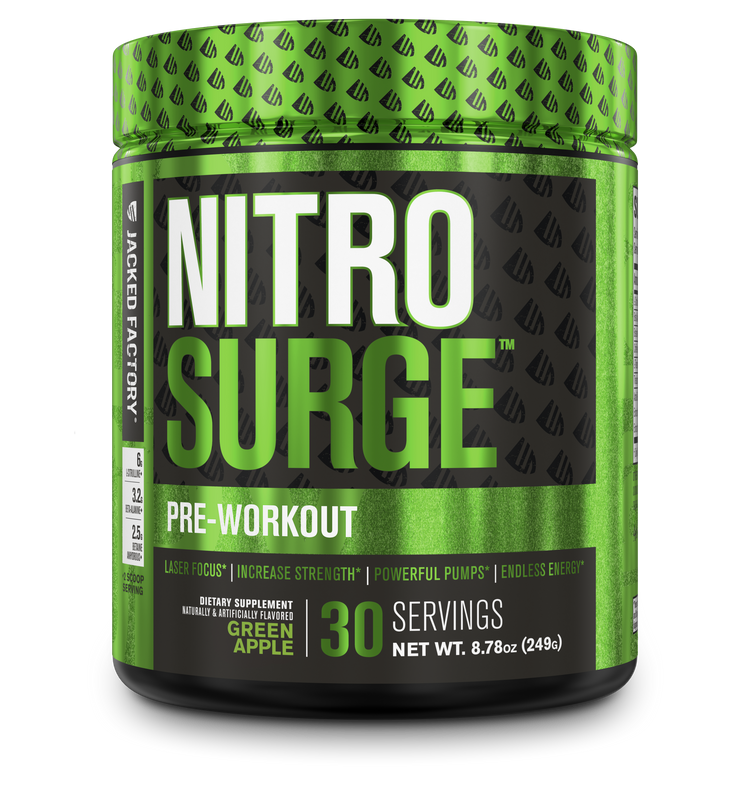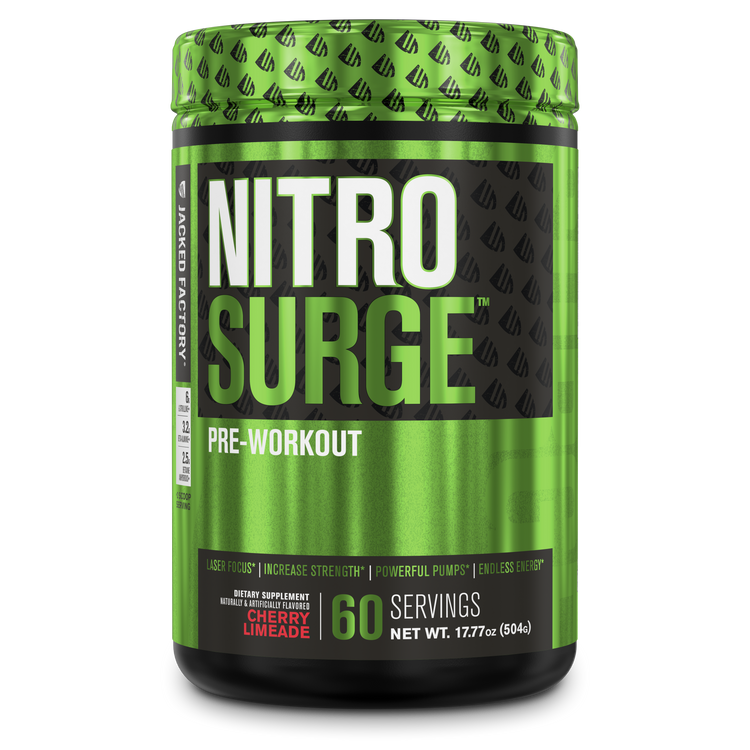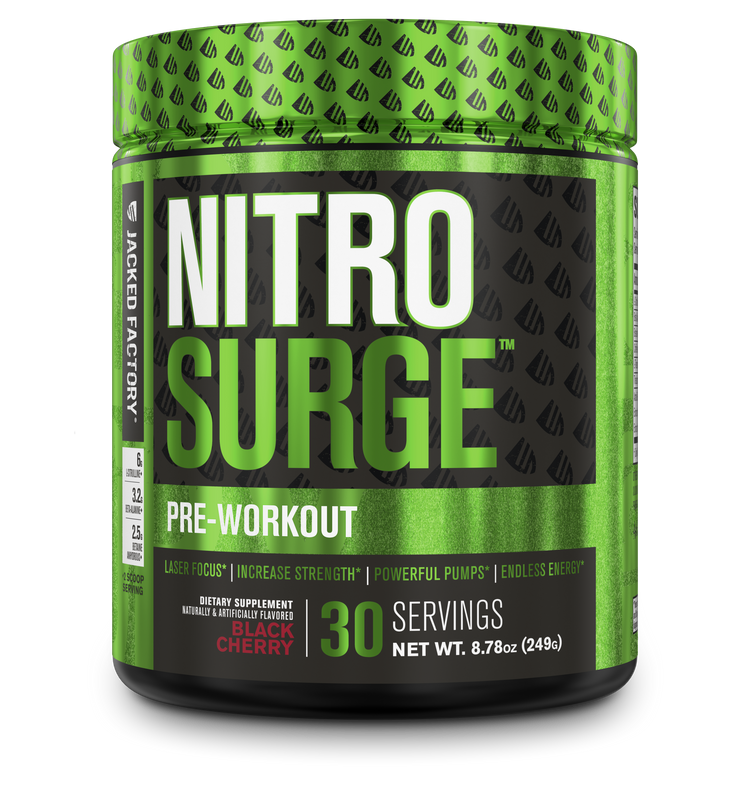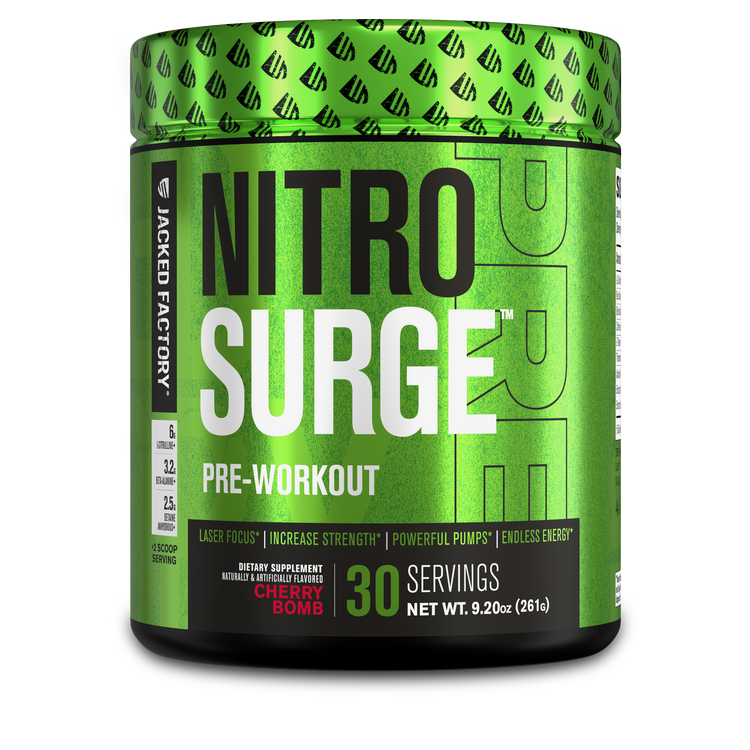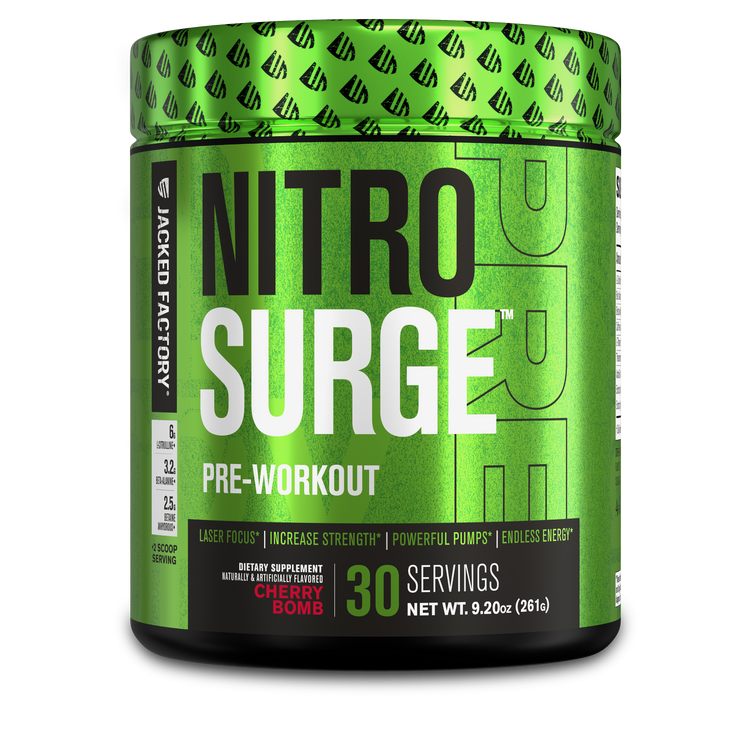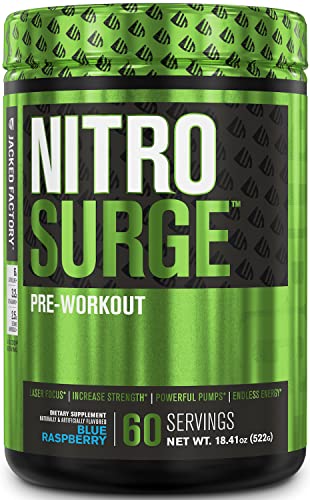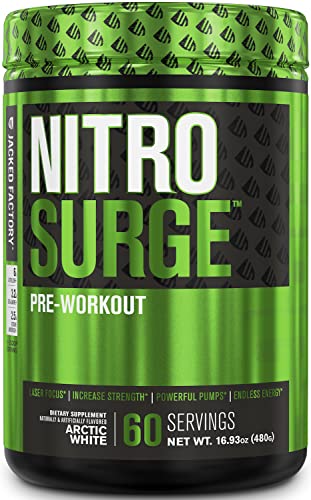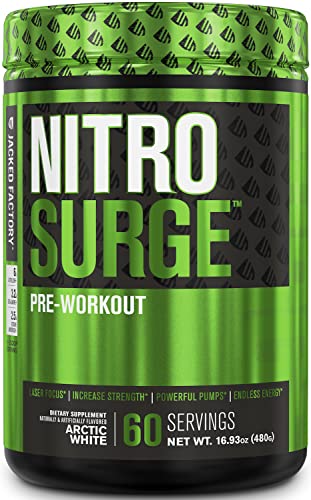 Key Benefits
Ingredients
Supplement Facts
Explosive Energy & Laser-Sharp Focus

Increase Strength, Power, & Endurance

Boost Nitric Oxide Levels for Powerful Pumps

100% Hassle-Free Money-Back Guarantee 
L-Citrulline
Per Serving: 3 g
Beta-Alanine
Per Serving: 1.6 g
Betaine Anhydrous
Per Serving: 1.25 g
Caffeine Anhydrous
Per Serving: 180 mg
L-Theanine
Per Serving: 90 mg
Theobromine
Per Serving: 50 mg
AstraGin®
Per Serving: 25 mg
FAQS
How do I take Nitrosurge?
Regular Directions: To asses your tolerance, take one scoop of Nitrosurge with 8-10 ounces of water 25-35 minutes before working out.

Maximum Dose Directions: Mix 2 scoops of Nitrosurge with 12-20 ounces of water 25-35 minutes before working out.

*If you experience any undesirable effects, stop use immediately and consult with your doctor.
Why doesn't Nitrosurge have creatine?
We understand that not everyone enjoys taking creatine in their pre-workout drink, which is why we made Nitrosurge creatine free.

But don't worry! Nitrosurge contains betaine anhydrous so that you can still get the strength benefits of creatine without actually taking it.

If you're looking to optimize your results with creatine, you can stack with Jacked Factory Creatine Monohydrate™–featuring 5,000 mg of unflavored, pure creatine monohydrate in every scoop.
I feel a tingling sensation when using Nitrosurge, is this normal?
Yes, it's normal! Large doses of beta-alanine (an ingredient in Nitrosurge) may cause a tingling feeling called paresthesia. It is a harmless side effect.
Can I stack Nitrosurge with anything else?
Yes! Take your endurance, strength, and pumps to a new level by stacking Nitrosurge with Pumpsurge or N.O. XT.
Does Nitrosurge contain any sugars or carbohydrates?
Nope! Nitrosurge is sweetened with sucralose and contains no sugars or carbohydrates.
Is this product vegan?
Yes! Nitrosurge Pre-Workout is vegan.