Test XT
Regular price

Sale price

$29.99

Unit price

per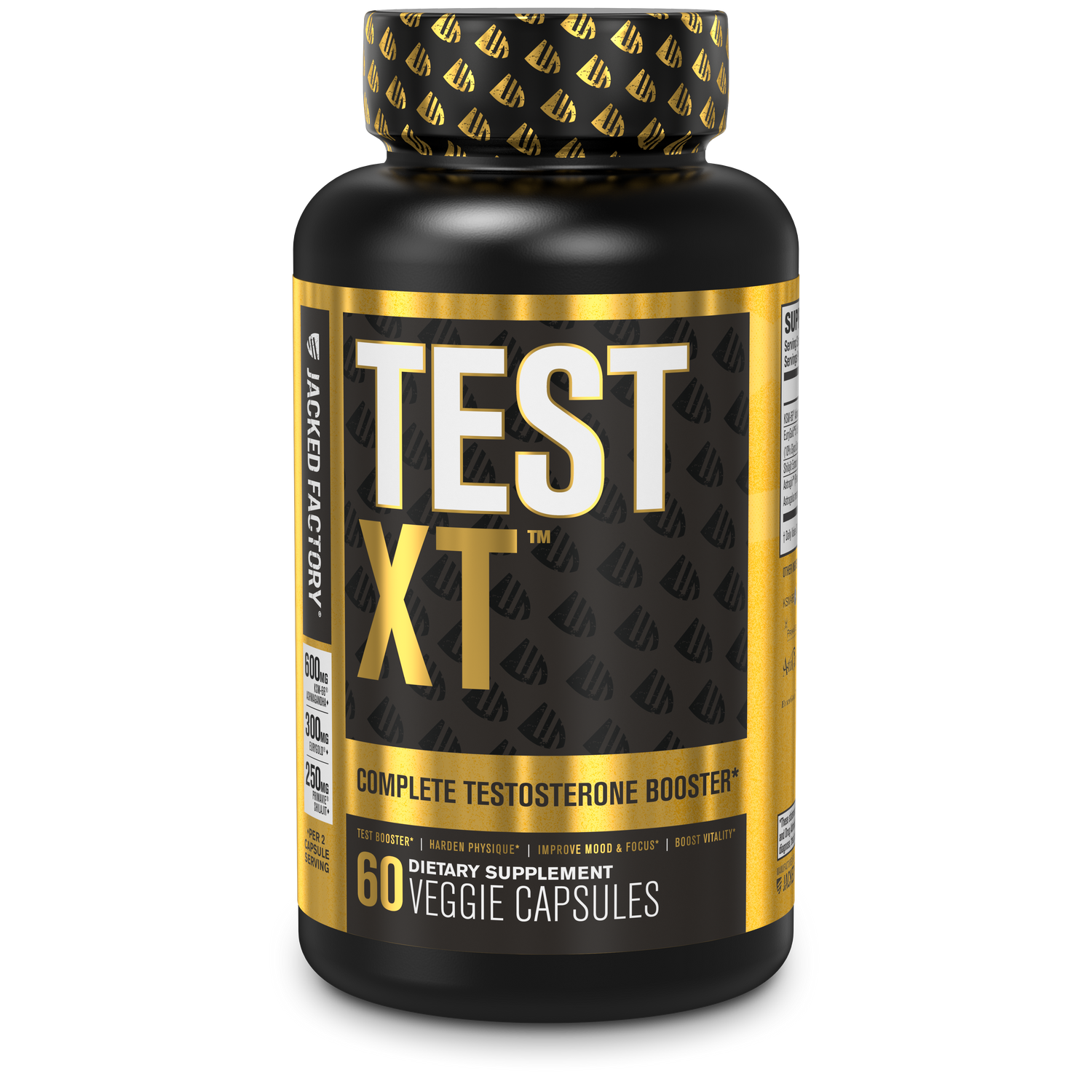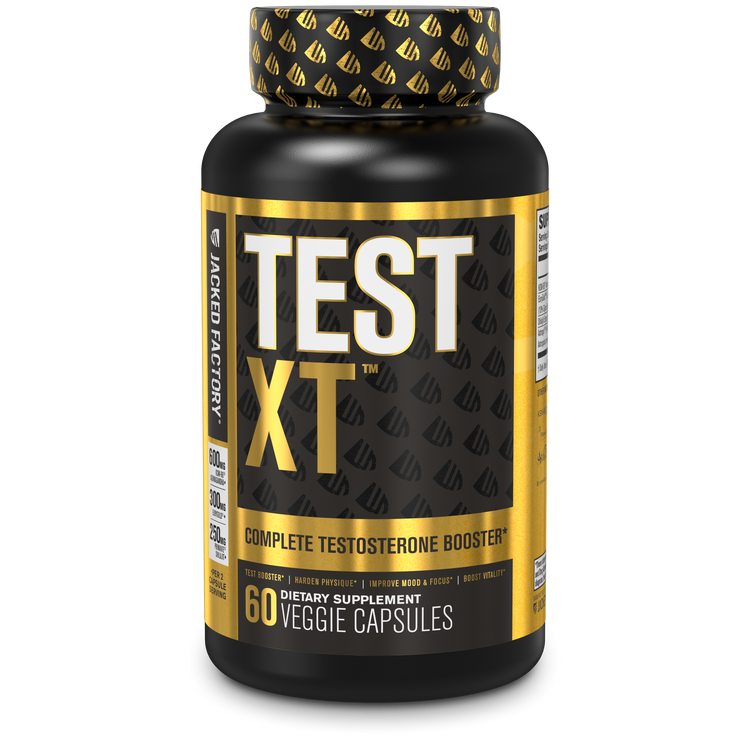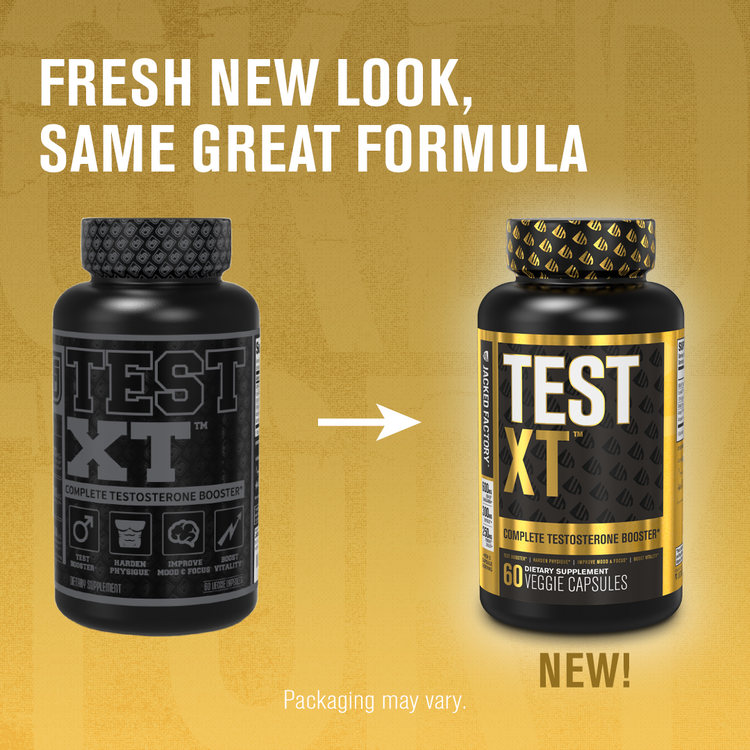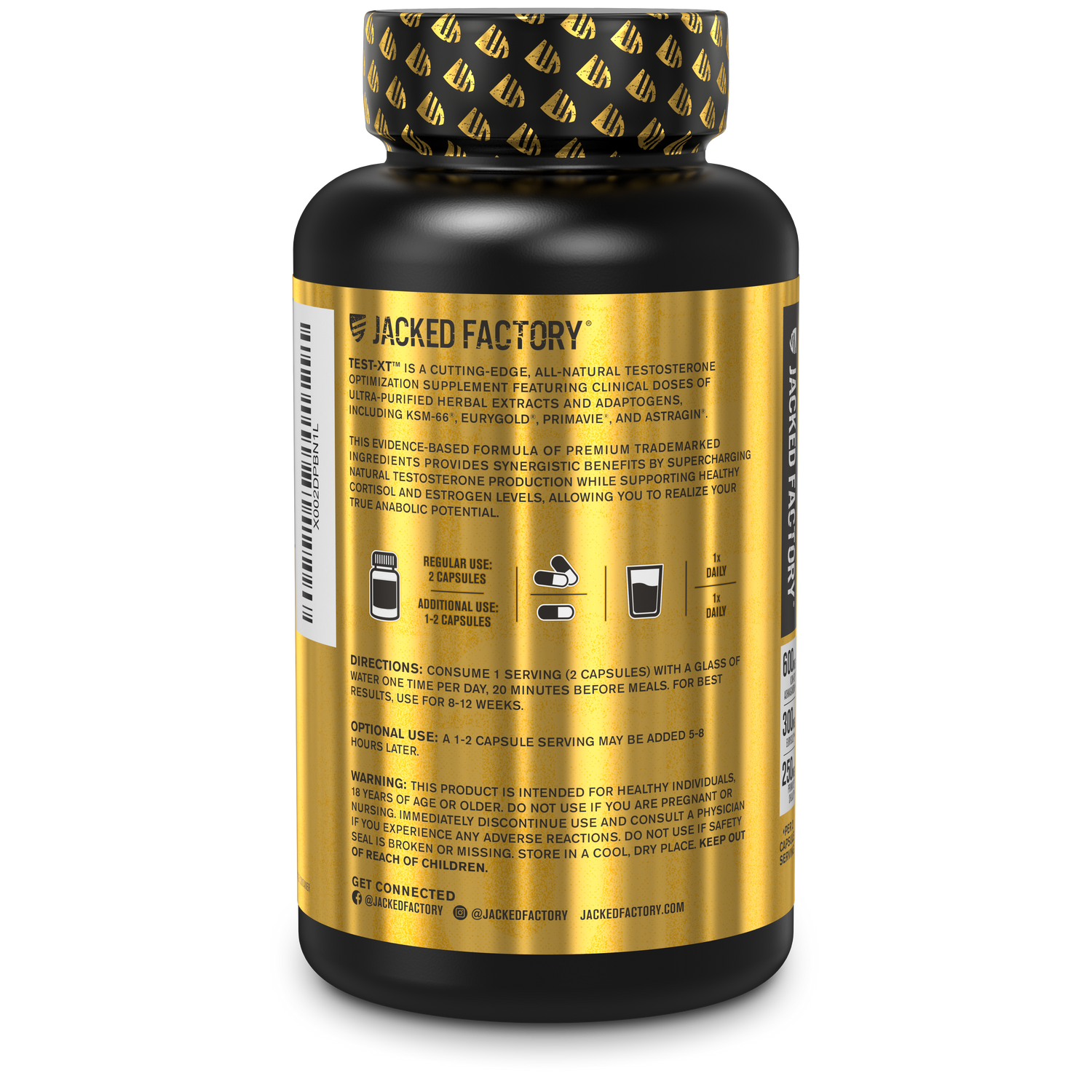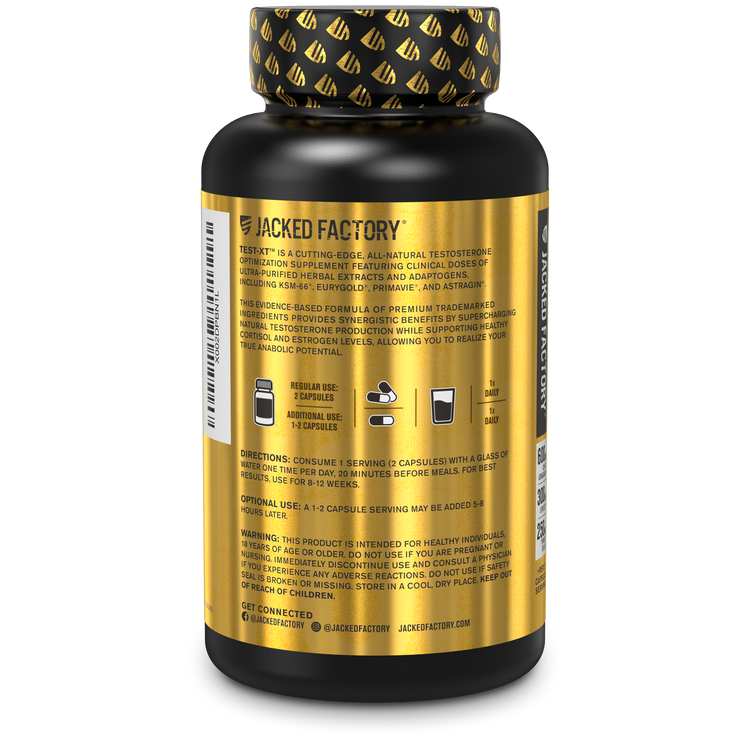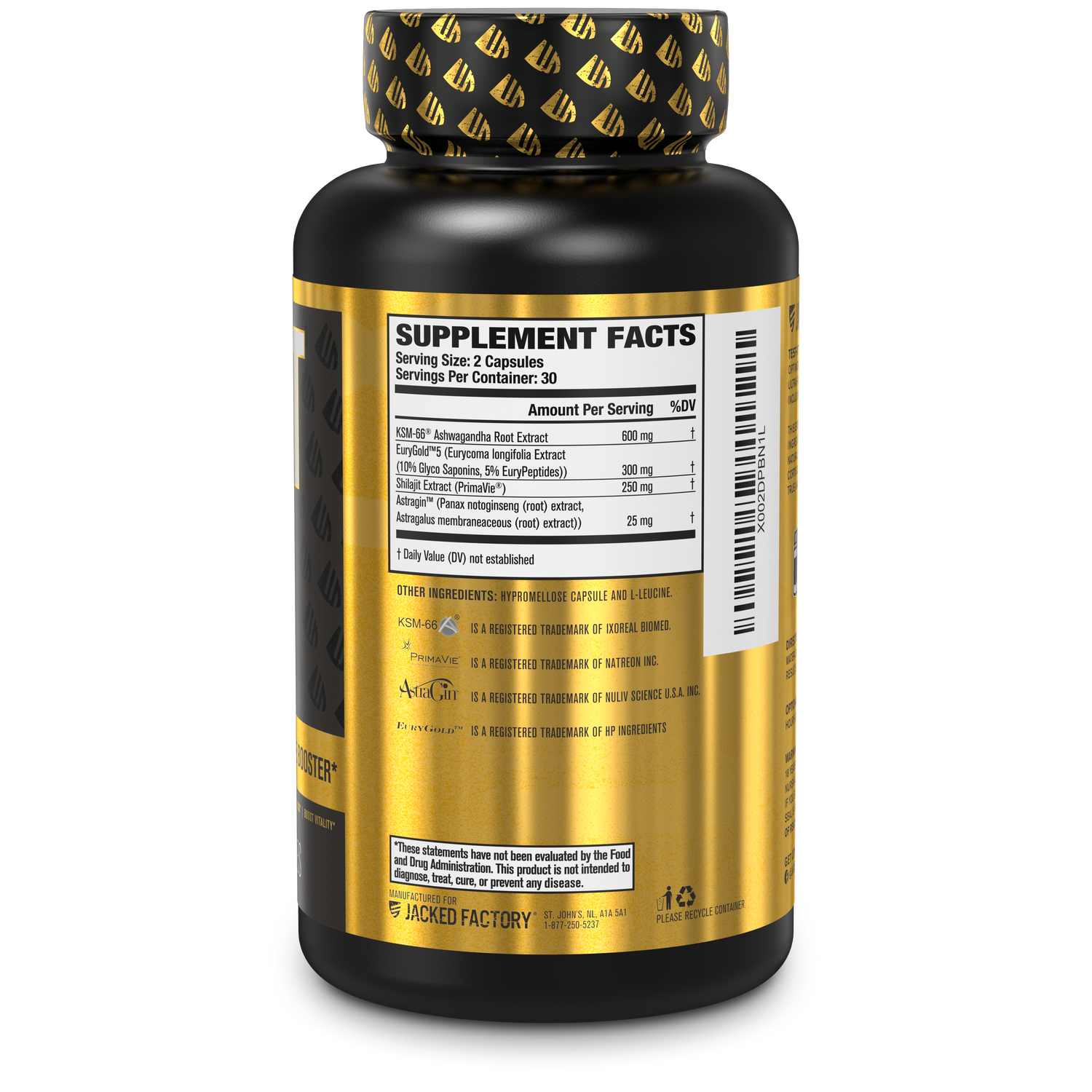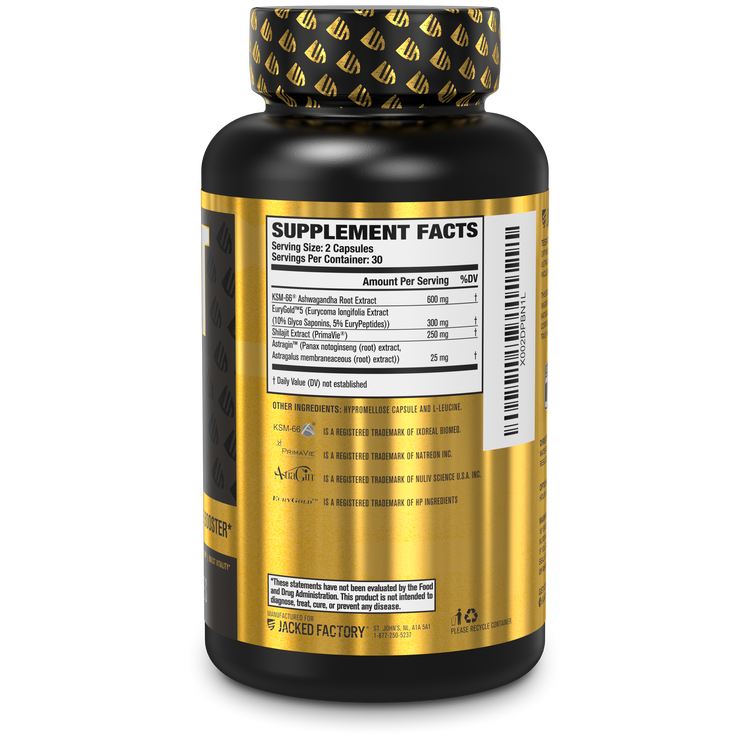 Test XT
Regular price

Sale price

$29.99

Unit price

per
Test XT is not your typical cookie-cutter test booster supplement with ingredients like D-aspartic acid and Tribulus extract. Rather, we set out to create a truly innovative, evidence-based test booster with only premium trademarked ingredients in clinical doses, including 300 mg of EuryGold® Eurycoma longifolia extract, 600 mg KSM-66 Ashwagandha, 250 mg PrimaVie Shilajit, and 25 mg AstraGin™. These ingredients work synergistically to enhance energy levels, promote wellbeing, increase confidence, boost sex drive, and unleash your inner alpha male. Best of all, Test XT sets the stage for your body to build more muscle and burn body fat by encouraging a proper ratio of total testosterone to free testosterone so you can crush your workouts and reach your goals faster!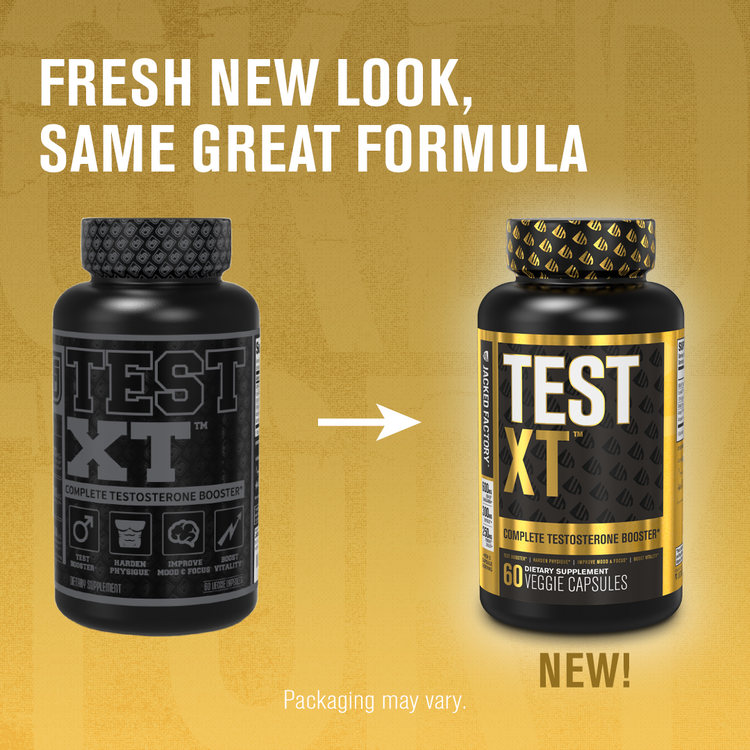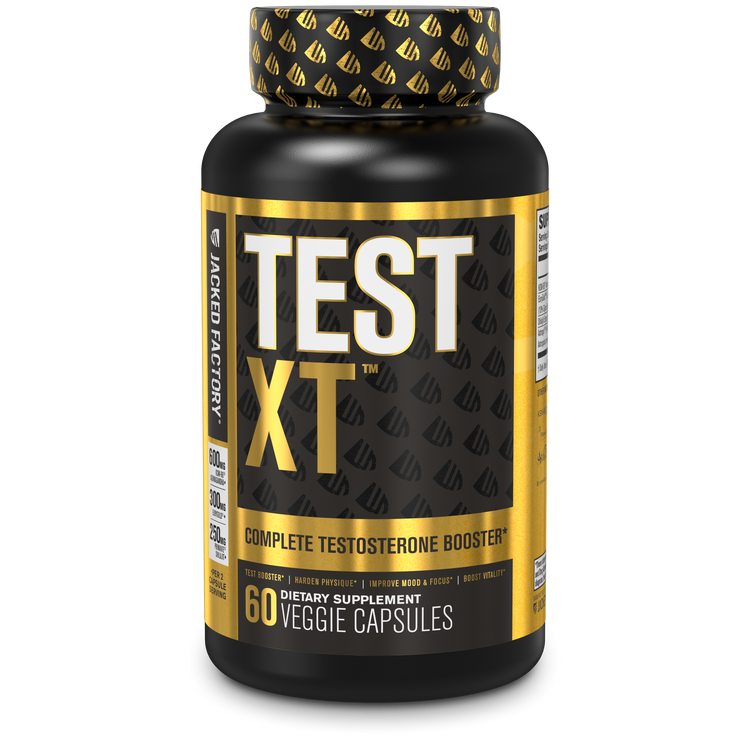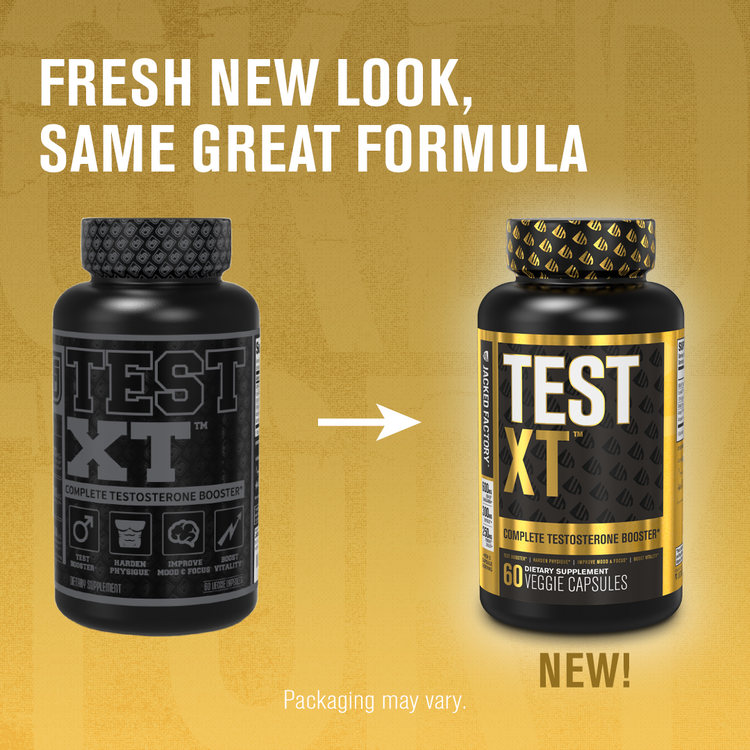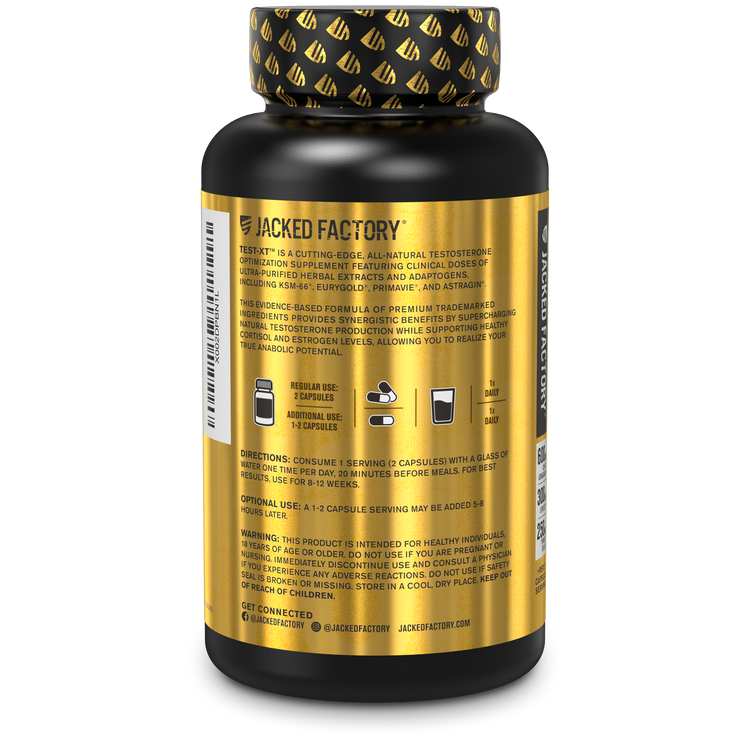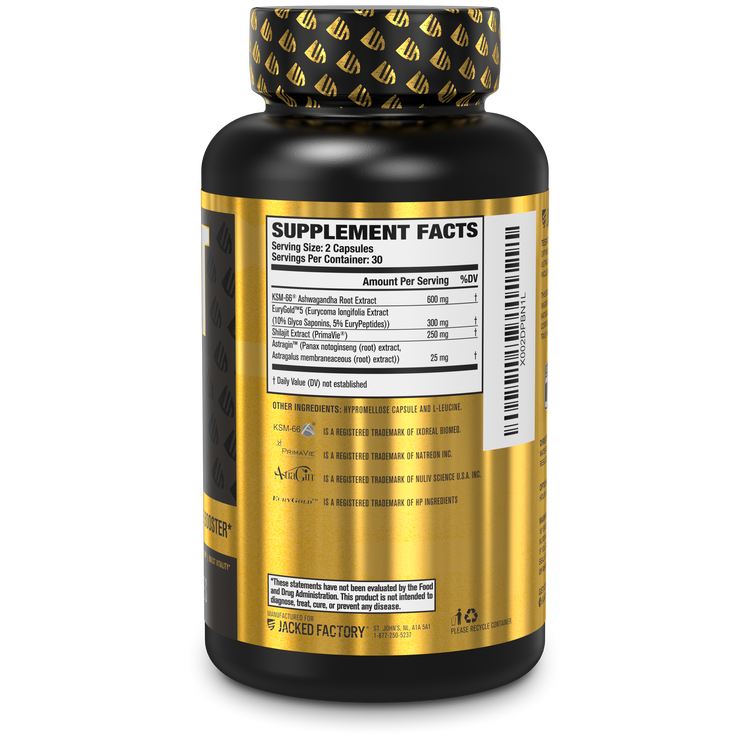 Key Benefits
Ingredients
Supplement Facts
Boost Free Testosterone levels, Control Estrogen Production, & Reduce Cortisol/ Stress Levels

Increase Strength, Power, & Endurance in the Gym

Amplify Lean Muscle Growth and Support Fat Loss

Increase Energy, Drive, Vitality, & libido 
KSM-66 ® Ashwagandha Root Extract
Per Serving: 600 mg
EuryGold ™5 (Eurycoma longifolia Extract (10% Glyco Saponins, 5% EuryPeptides))
Per Serving: 300 mg
Shilajit Extract (PrimaVie ®)
Per Serving: 250 mg
Astragin ™ (Panax notoginseng (root) extract, Astragalus membranaceous (root) extract))
Per Serving: 25 mg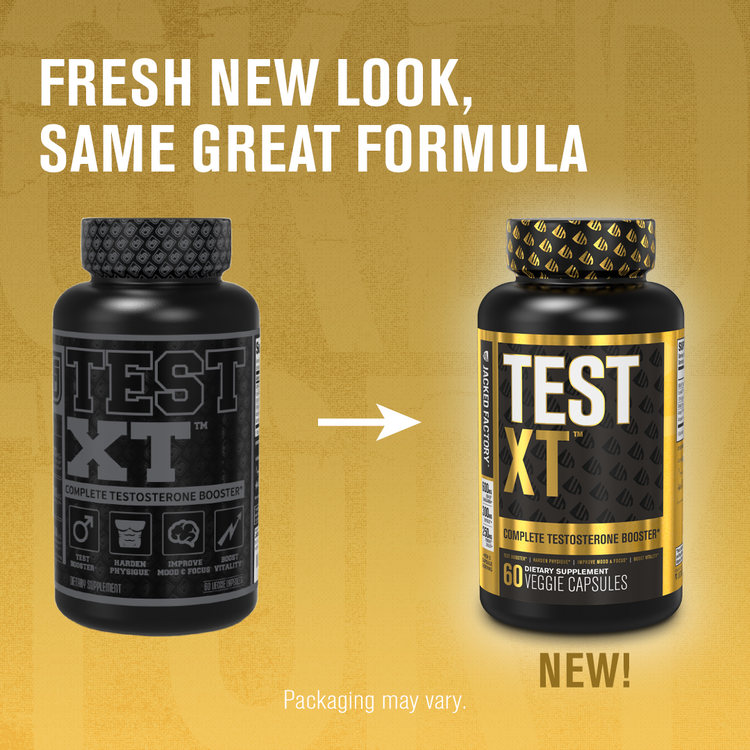 FAQS
How do I take Test XT?
Directions: Consume two (2) capsule with a glass of water 1x time daily, 20 minutes before meals.

For best results, use for 8-12 weeks.

*If you experience any undesirable effects, stop use immediately and consult with your doctor.
Can I stack Test XT with Androsurge?
Yes! For maximum results we recommend stacking Test XT with Androsurge for 8-12 weeks, followed by a 3-4 week break.


How long should I take Test XT for?
We recommend using Test XT for 8-12 weeks, followed by a 3-4 week break.


Where is Test XT manufactured?
All Jacked Factory products are proudly manufactured in the USA in a cGMP certified facility using the highest quality control guidelines for maximum potency, quality, & safety.