Hydrasurge Electrolytes + Caffeine
Regular price

Sale price

$32.99

Unit price

per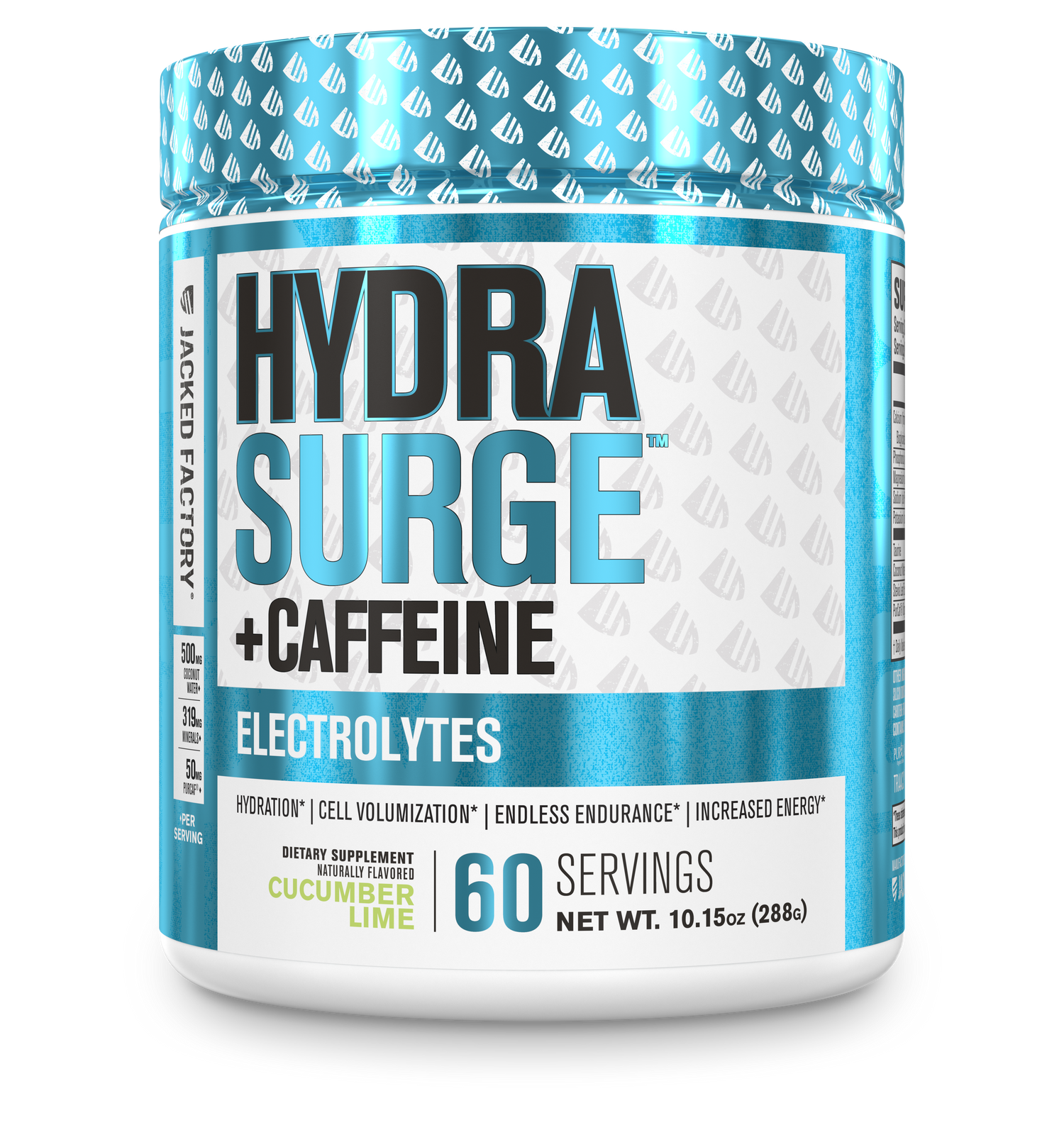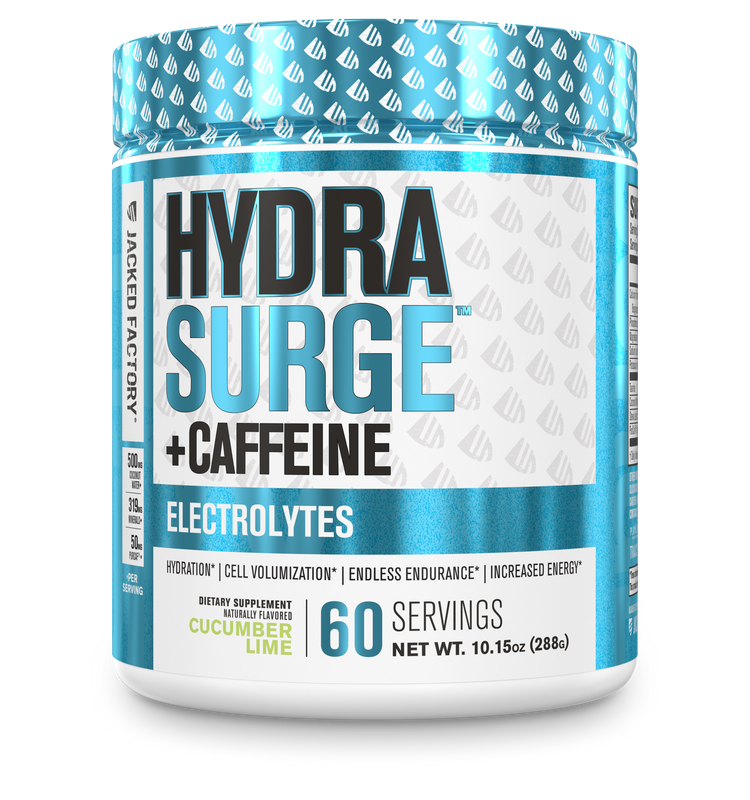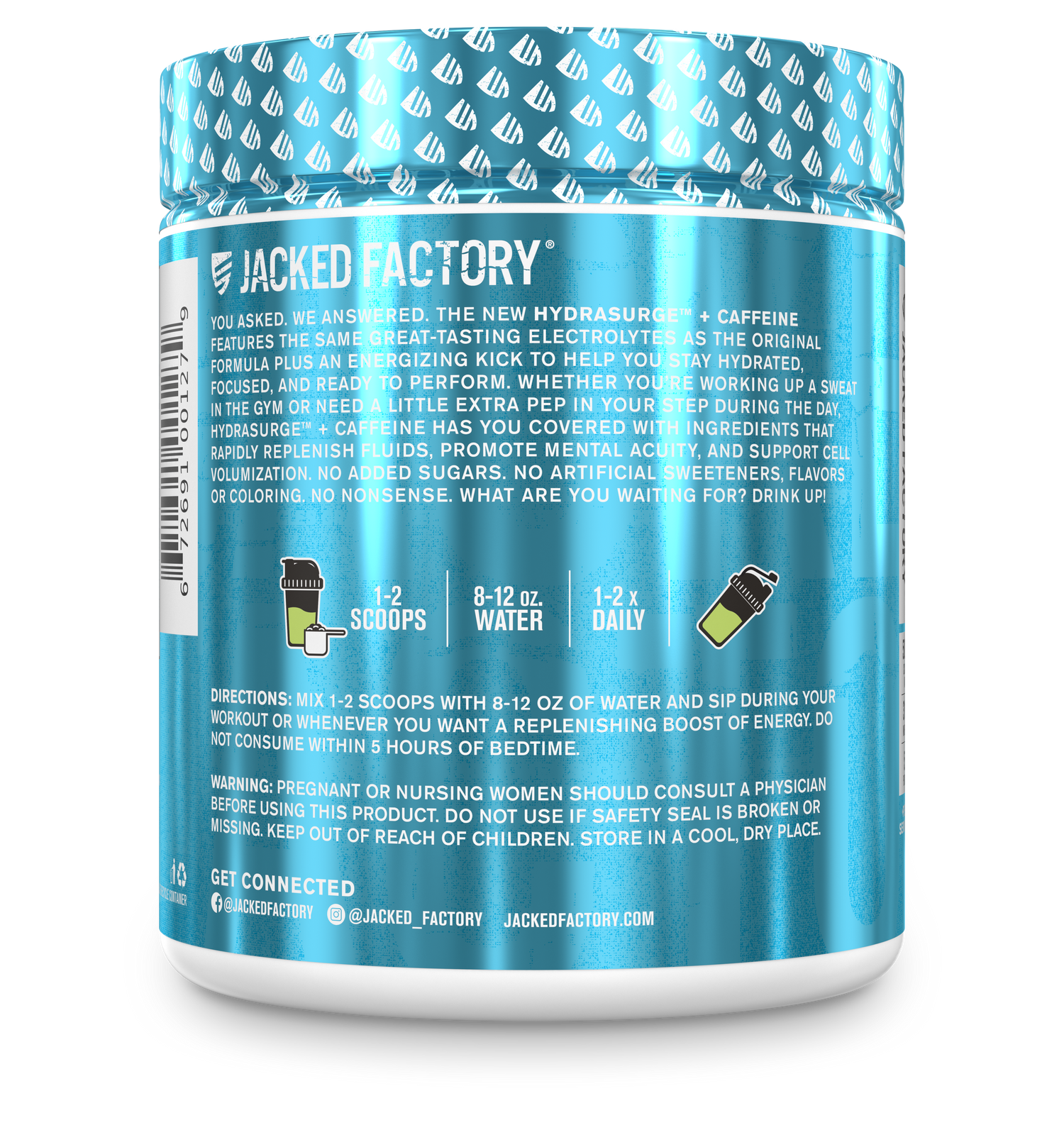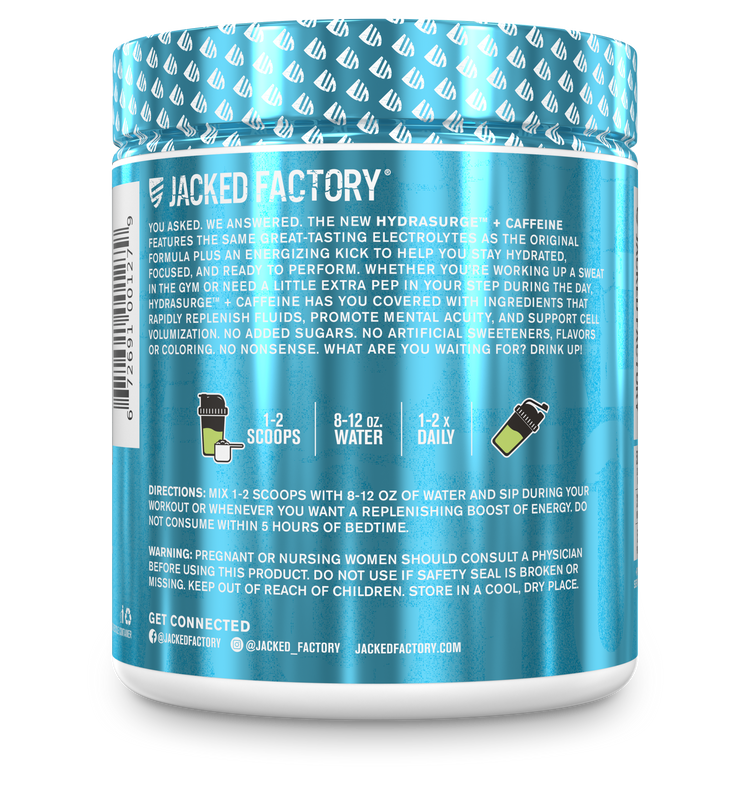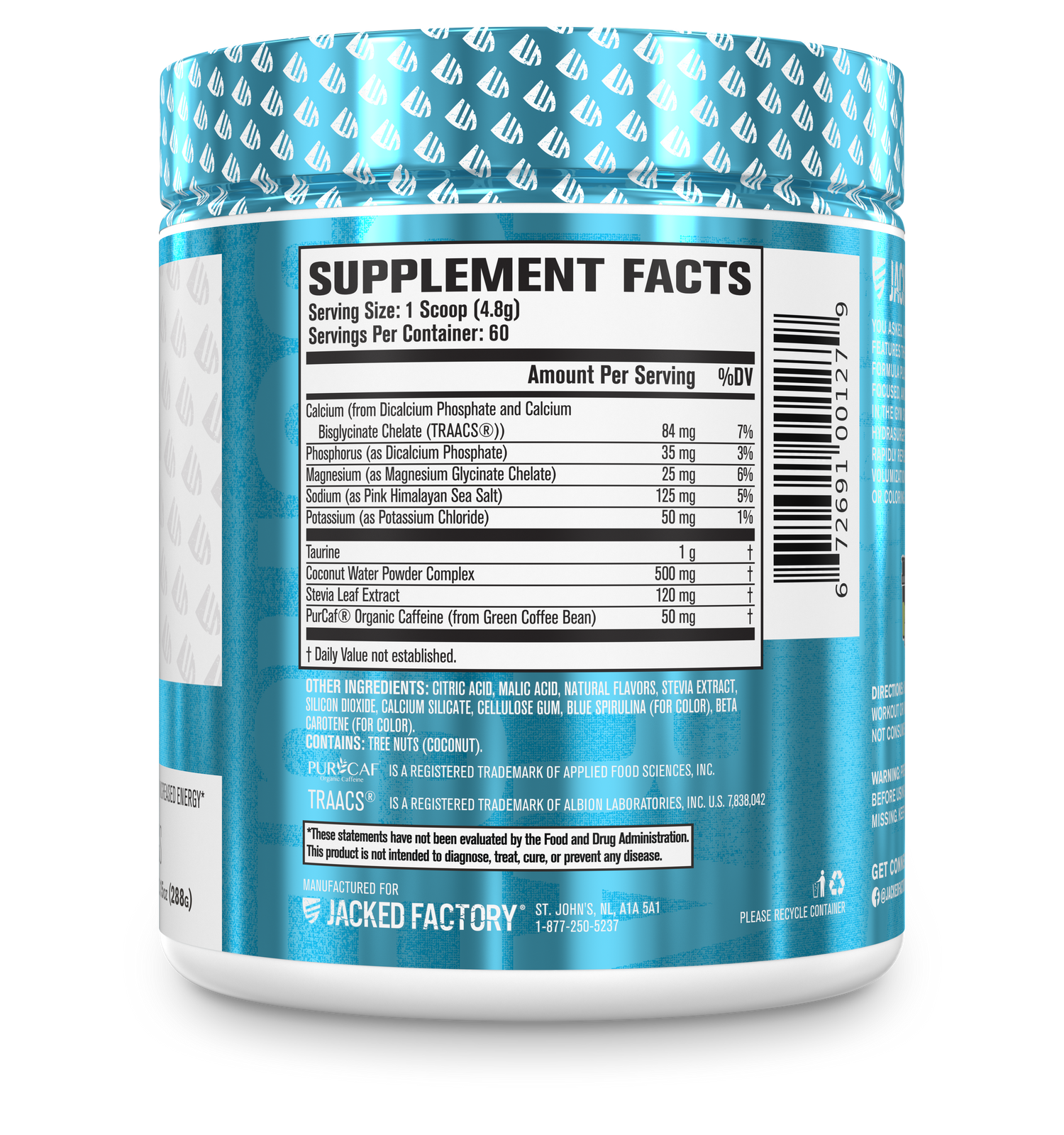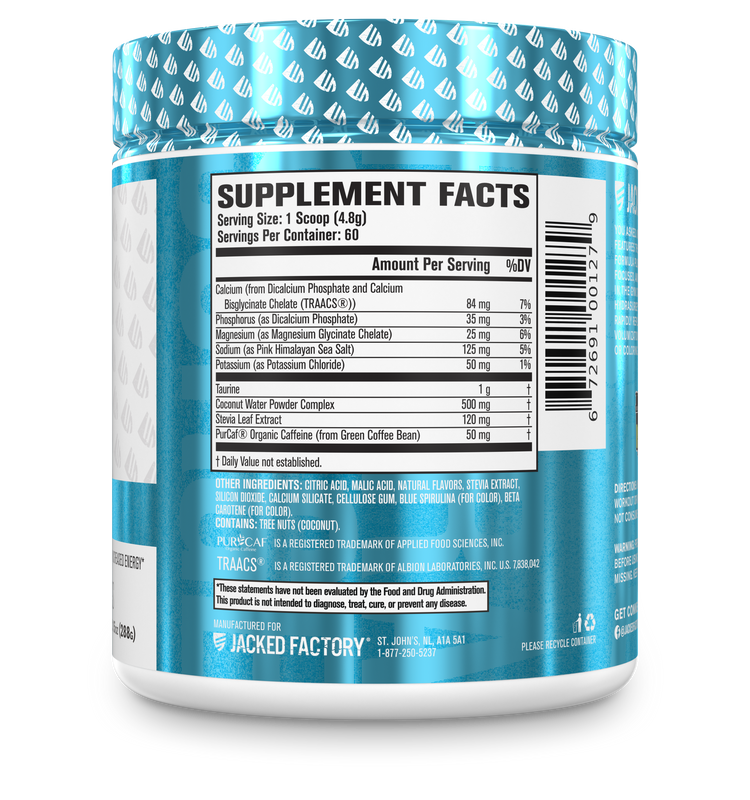 Hydrasurge Electrolytes + Caffeine
Regular price

Sale price

$32.99

Unit price

per
You asked. We answered. The new Hydrasurge™ + Caffeine features the same great- tasting electrolytes as the original formula plus an energizing kick to help you stay hydrated, focused, and ready to perform. Whether you're working up a sweat in the gym or need a little extra pep in your step during the day, Hydrasurge™ + Caffeine has you covered with ingredients that rapidly replenish fluids, promote mental acuity, and support cell volumization. No added sugars. No artificial sweeteners, flavors, or coloring. No nonsense. What are you waiting for? Drink up!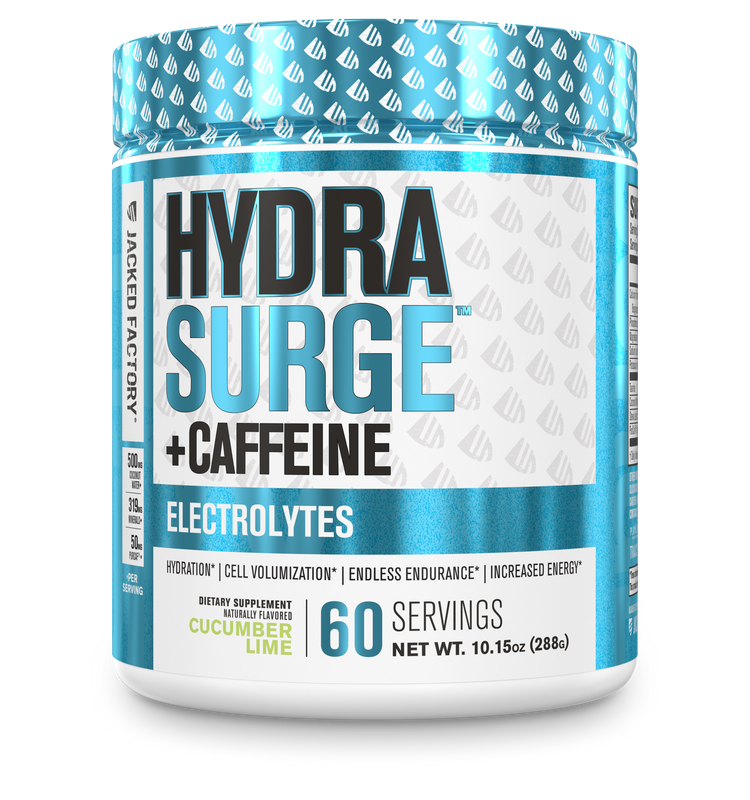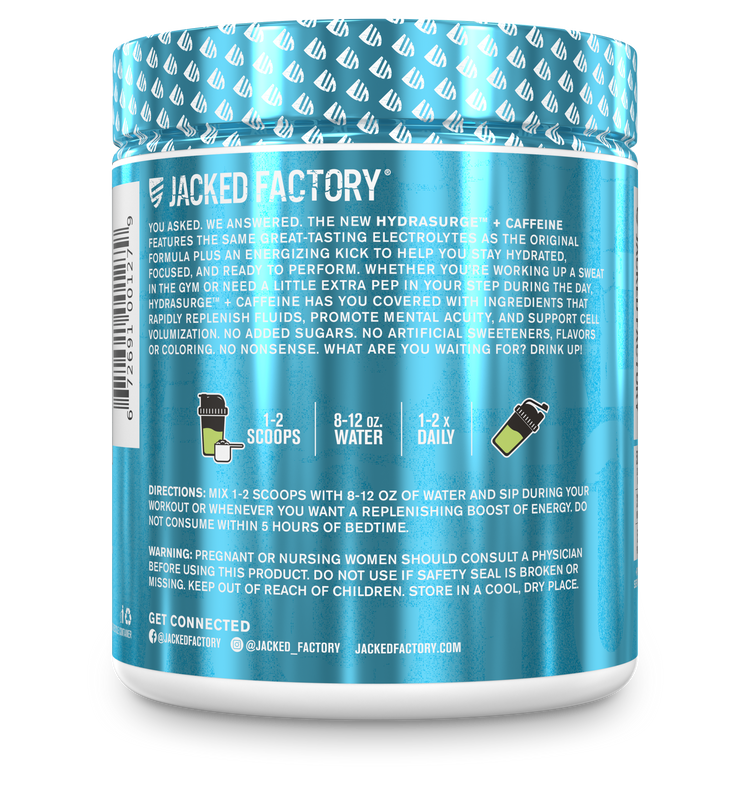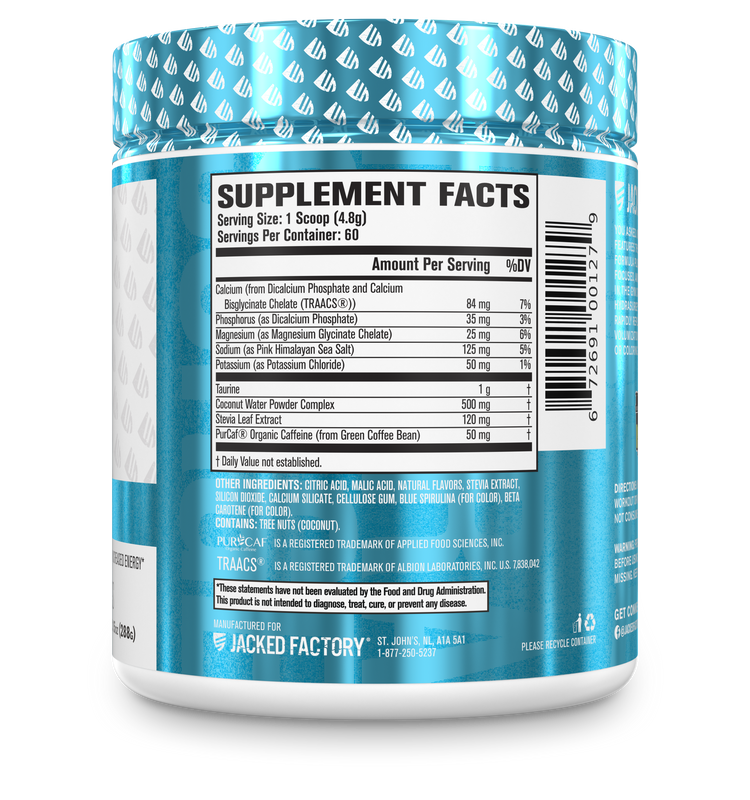 Key Benefits
Ingredients
Supplement Facts
Maximizes Hydration with Premium Electrolytes

Improves Energy LevelsImprove Performance, Stamina, Cell Volumization, & Recovery

Increases Strength, Power, & Endurance

Manufactured in the USA in a cGMP certified facility

100% Hassle-Free Money-Back Guarantee 
Taurine
Taurine is a naturally occurring aminosulfonic acid that improves athletic performance (especially at a high intensity) and reduces exercise-induced oxidative stress through antioxidant mechanisms. There's also evidence that taurine can help protect against neurodegenerative processes and support cognitive function.
Coconut Water Powder Complex
Coconut water is an organic source of essential minerals and electrolytes that are ideal for gym- goers and athletes, including magnesium, sodium, calcium, and potassium. Supplementing with coconut water will help your body stay hydrated and reduce the risk of cramping, thereby enhancing your physical performance and recovery.
PurCaf® Organic Caffeine
The addition of PurCaf® to the Hydrasurge formula provides a natural source of caffeine to awaken and energize your mental and physical performance when you need it most.
Pink Himalayan Sea Salt
Sodium (from Pink Himalayan Sea Salt) is the primary positive ion present in the fluid outside of cells (i.e. extracellular and interstitial fluid). It modulates the amount of water in the body and the flux of sodium across cell membranes is essential for proper cell-to-cell signaling.
Magnesium Chelate
Magnesium is an essential macromineral for bone mineralization, protein building, muscular contraction, nerve impulse transmission, immune function, and more.
Phosphorus
Phosphorus is a chemical element that has ubiquitous roles in the human body. It is almost always found in the form of phosphate and works along with calcium to support bone density, as well as being a crucial substrate for energy (ATP) production within muscle cells.
Calcium Chelate (TRAACS®)
As the primary mineral constituent of bone matrices and a major regulator of muscle contraction, calcium is imperative for musculoskeletal function and integrity. It's also necessary for nerve impulse transmission.
Potassium
Potassium is the primary positive ion present inside of cells. Along with sodium, potassium is essential for cell-to-cell signaling and an important substrate for skeletal muscle contraction.
Stevia Leaf Extract
Stevia is very sweet and considered 100 - 200 times sweeter than sugar, but luckily it doesn't raise blood sugar levels like sugar and other artificial sweeteners do.
FAQS
How do I take Hydrasurge + Caffeine?
Add 1-2 scoops to a shaker cup with 8-12 oz of water and sip during your workout or whenever you want a replenishing boost of energy. Do not consume within 5 hours of bedtime.
Where is Hydrasurge + Caffeine manufactured?
All Jacked Factory products are proudly manufactured in the USA in a cGMP certified facility using the highest quality control guidelines for maximum potency, quality, & safety.