Bhuwan's Pre-Workout Stack
Regular price

Sale price

$85.49

Unit price

per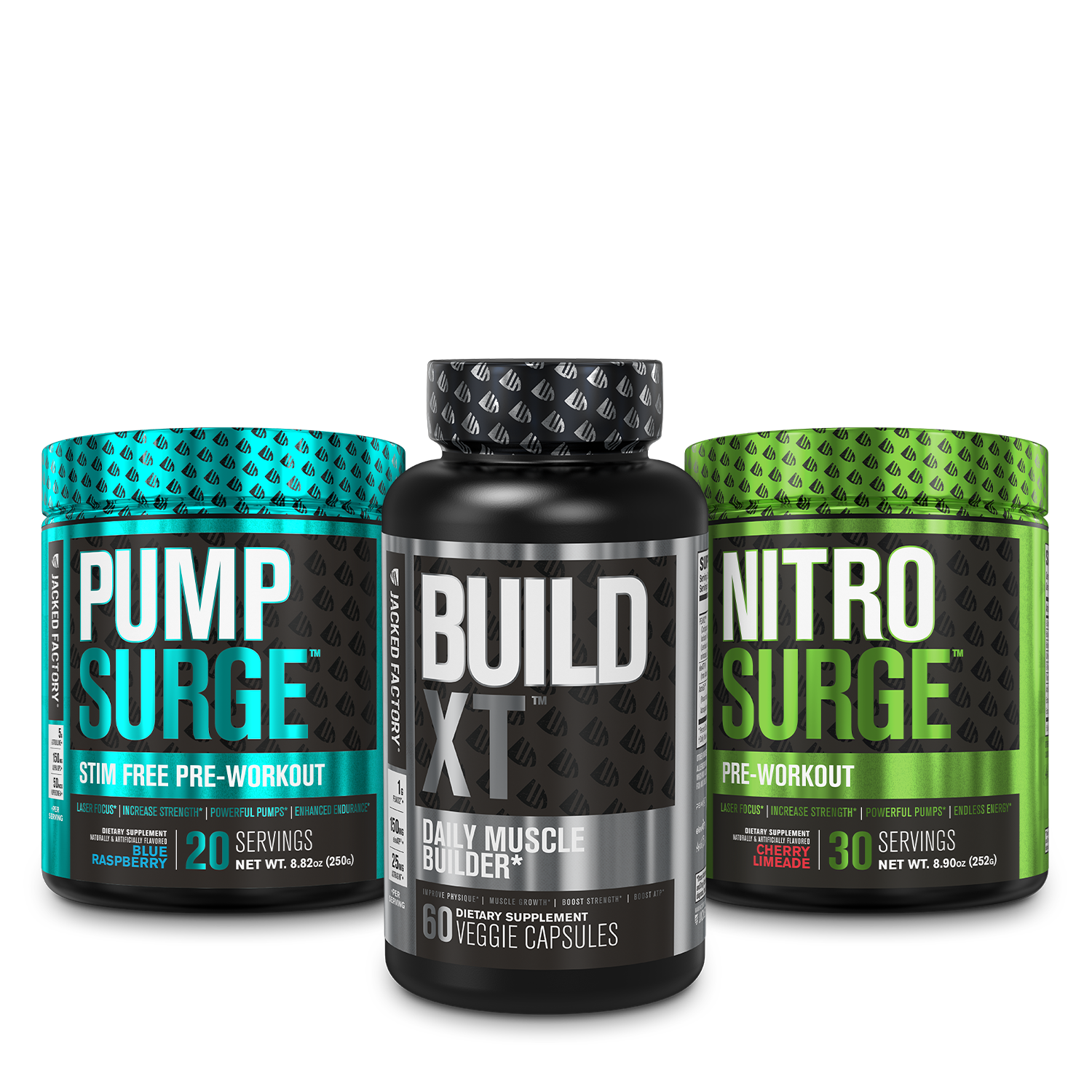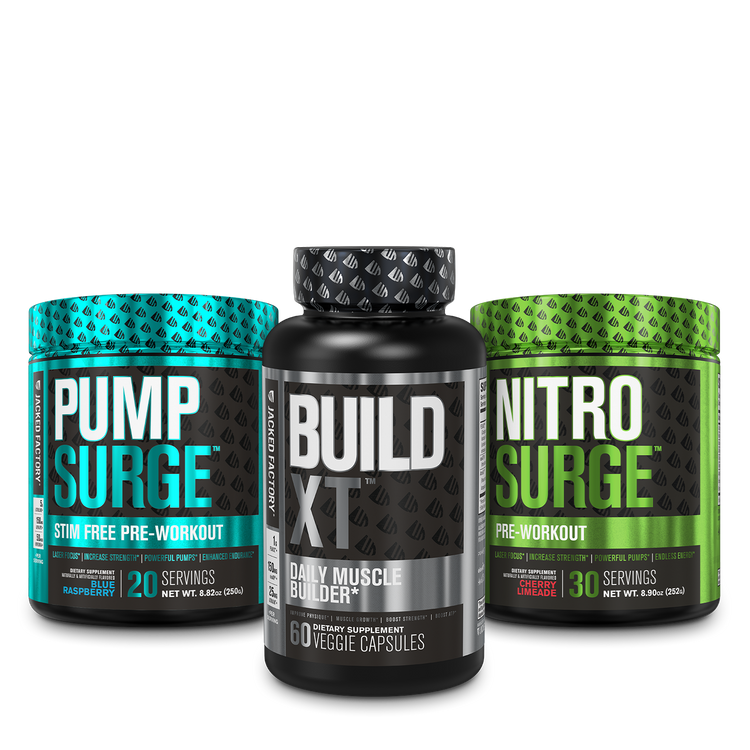 Bhuwan's Pre-Workout Stack
Regular price

Sale price

$85.49

Unit price

per
Nitrosurge is a scientifically dosed, maximum strength pre-workout supplement delivering everything you need for next-level workouts and next-level results. Feel a surge of energy, strength gains, enhanced focus, endless endurance, and powerful pumps. Nitrosurge is a powerful pre-workout energy powder that promotes fat burning and muscle building. This synergistic pre-workout formula contains the most potent, proven ingredients L-Citrulline, Betaine Anhydrous, Beta Alanine, Caffeine, Theanine, and more.
Pumpsurge is a one of a kind scientifically dosed pre-workout without caffeine. This unique formula is different from most pre-workouts because it relies exclusively on fully dosed ergogenic boosters and brain enhancing nootropic ingredients.Experience skin-tearing pumps, endless endurance, sharp mental focus, and the ultimate mind-muscle connection. Explosive muscle pumps are just the beginning. Pumpsurge stim-free pre-workout uses cutting-edge ingredients like L-Citrulline, Taurine, and Betaine to boost nitric oxide and enhance blood flow to the muscle during your workouts. This allows for greater nutrient delivery, promoting muscle growth, muscle fullness, and intense vascularity.
Build-XT is a clinically-dosed, daily muscle building supplement formulated for serious athletes and gym-goers who are looking to take their physical performance and physique to the next level. Build-XT contains a complete profile of the most cutting-edge science-backed ingredients, including PeakO2, ElevATP, and Astragin for improvements in muscle growth, strength, power, and endurance.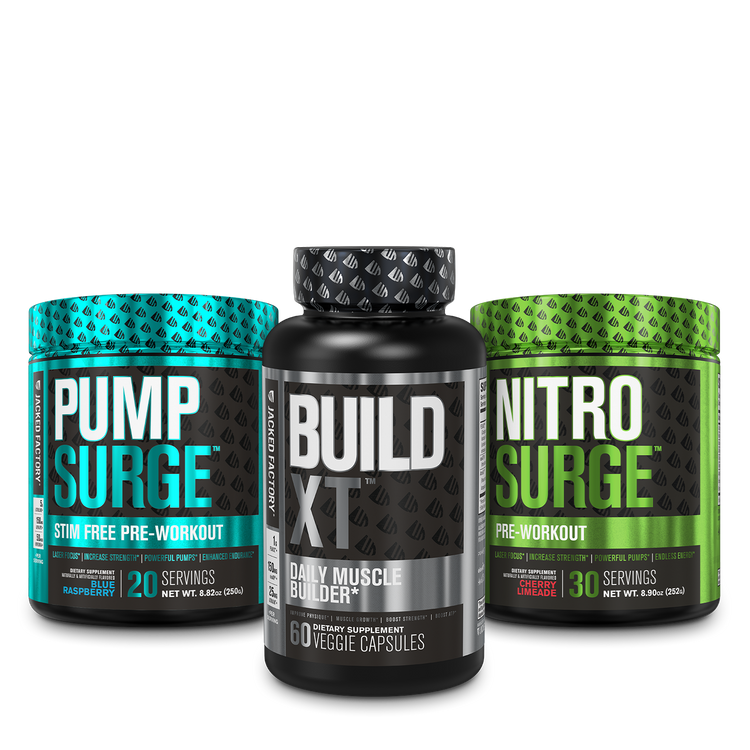 Key Benefits
Supplement Facts
Bhuwan's Pre-Workout Stack features benefits including intense energy, razer focus, and an increase in strength, stamina, and blood flow. Manufactured in the USA in a cGMP certified facility 100% Hassle-Free Money-Back Guarantee.